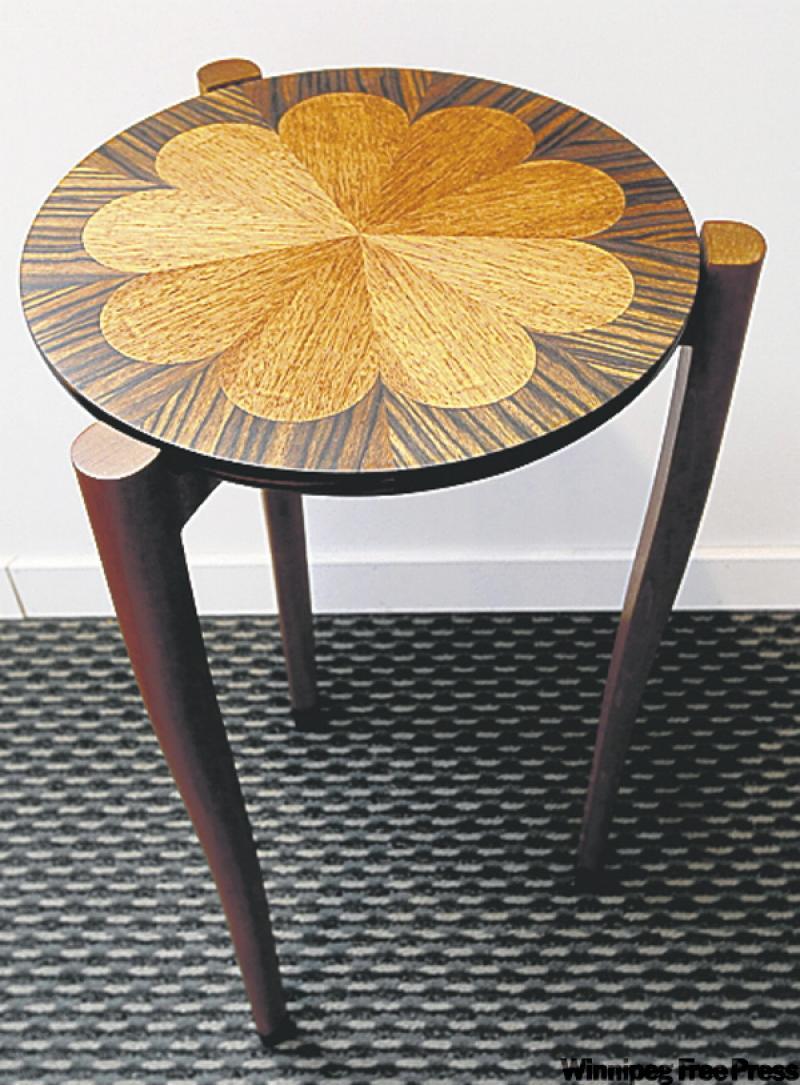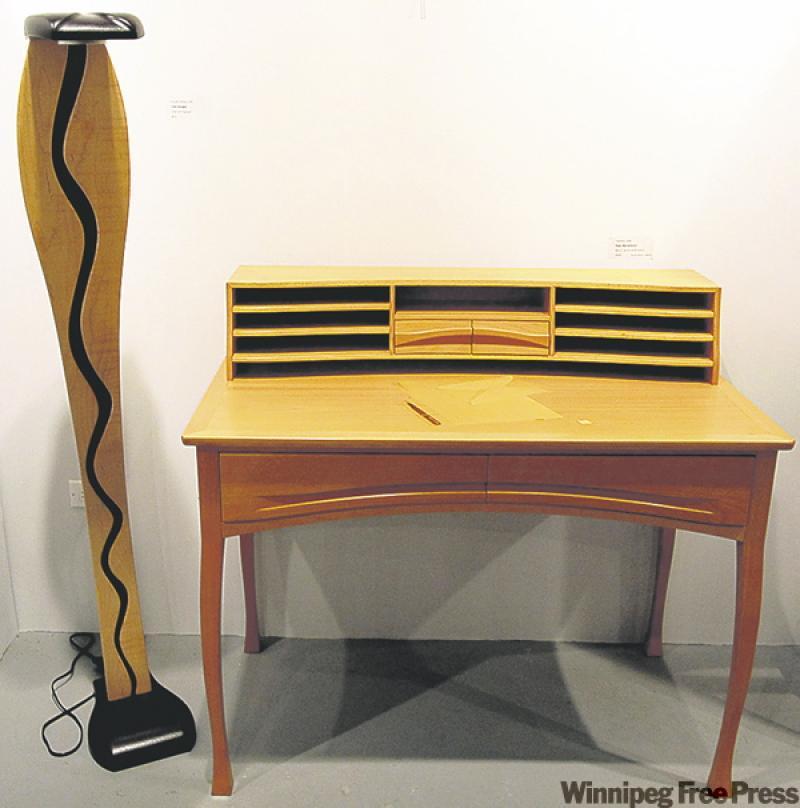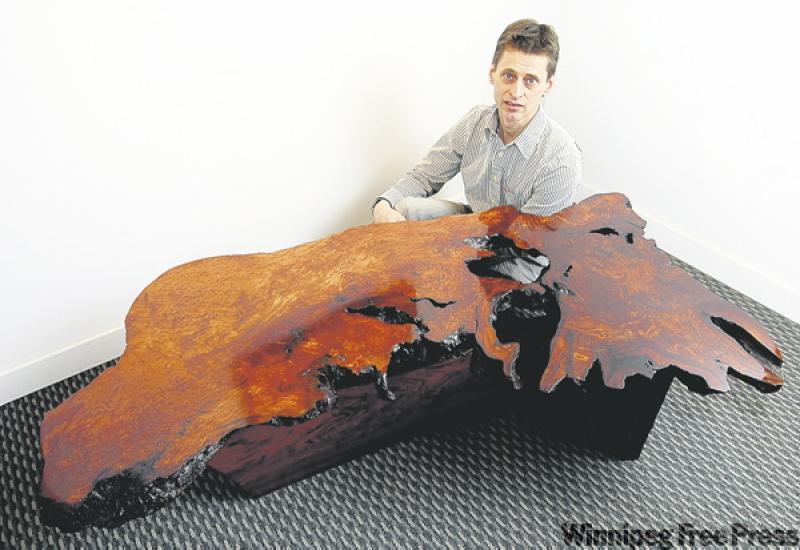 EDMONTON -- Ralph Reichenbach is not one to shy away from a challenge.
Whether it's climbing the highest peak in the Canadian Rockies or building an electric guitar from scratch, the 47-year-old woodworker will take a shot at just about anything.
"I never do anything twice... I like the adventure of doing something new," says Reichenbach. "I'm always looking for new designs, new things, new challenges."
The thirst to test himself was what lured Reichenbach into woodworking in the first place.
When he was 12, his father took him to see a friend who specialized in marquetry. In the man's garage, Reichenbach watched as he formed detailed images with veneers from various species of wood, inlaid into a single surface.
"I thought this was such a great concept and so I went home and taught myself how to do it," he says.
While Reichenbach already knew the basics of woodworking -- his father is also a carpenter -- marquetry was completely new. "It's basically like putting together a jigsaw puzzle, but you are making your own pieces," he explains.
"I made a lot of mistakes and worked through the process and kind of developed a little bit of my own system."
A beech, sycamore and walnut writing desk he crafted for the Tu Gallery in Edmonton is accented by inlays cut to look like paper, an envelope, a fountain pen and a stamp, complete with tiny perforated edges. Another piece, a beech and poplar panel bearing the image of a woman's face, is even more detailed.
"I did a lot of shading on that face," he says. "When I look back on it, I go, 'Huh, that's pretty crazy.' "
But when Reichenbach is working, he doesn't think about how difficult his ideas might be to realize. He just goes for it.
"I taught design at (Northern Alberta Institute of Technology) and one of the things I tried to instil within my students was don't compromise your design or concept unless you absolutely have to. If you have a vision or idea, develop it and don't right away worry 'how am I going to do this?' or 'how am I going to build this?'
"If you want to pull off a good piece, you have to be committed to integrity. And I think that's a principle that applies in all areas of life. You can't cheat; you can't cut corners."
Reichenbach is just about finished an electric guitar made from zebra wood and maple, with rich ebony details. He's never made an instrument before, but spent several years teaching himself how by talking to experts.
He estimates he has another 15 hours of work before the guitar will be ready to go to his 18-year-old son. Then, he'll move on to another adventure. "It's going to be one-of-a-kind. Never to be replicated."
-- Canwest News Service