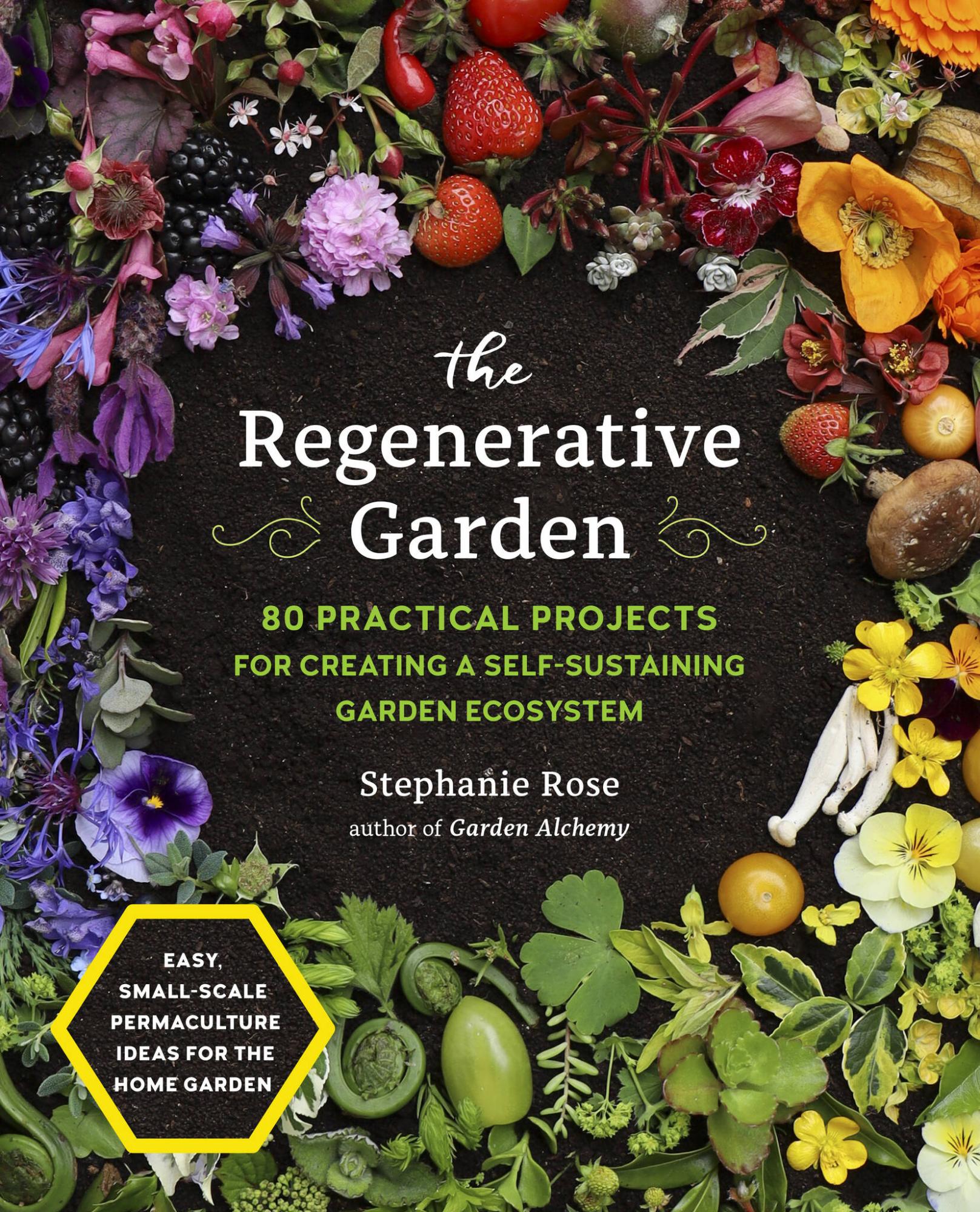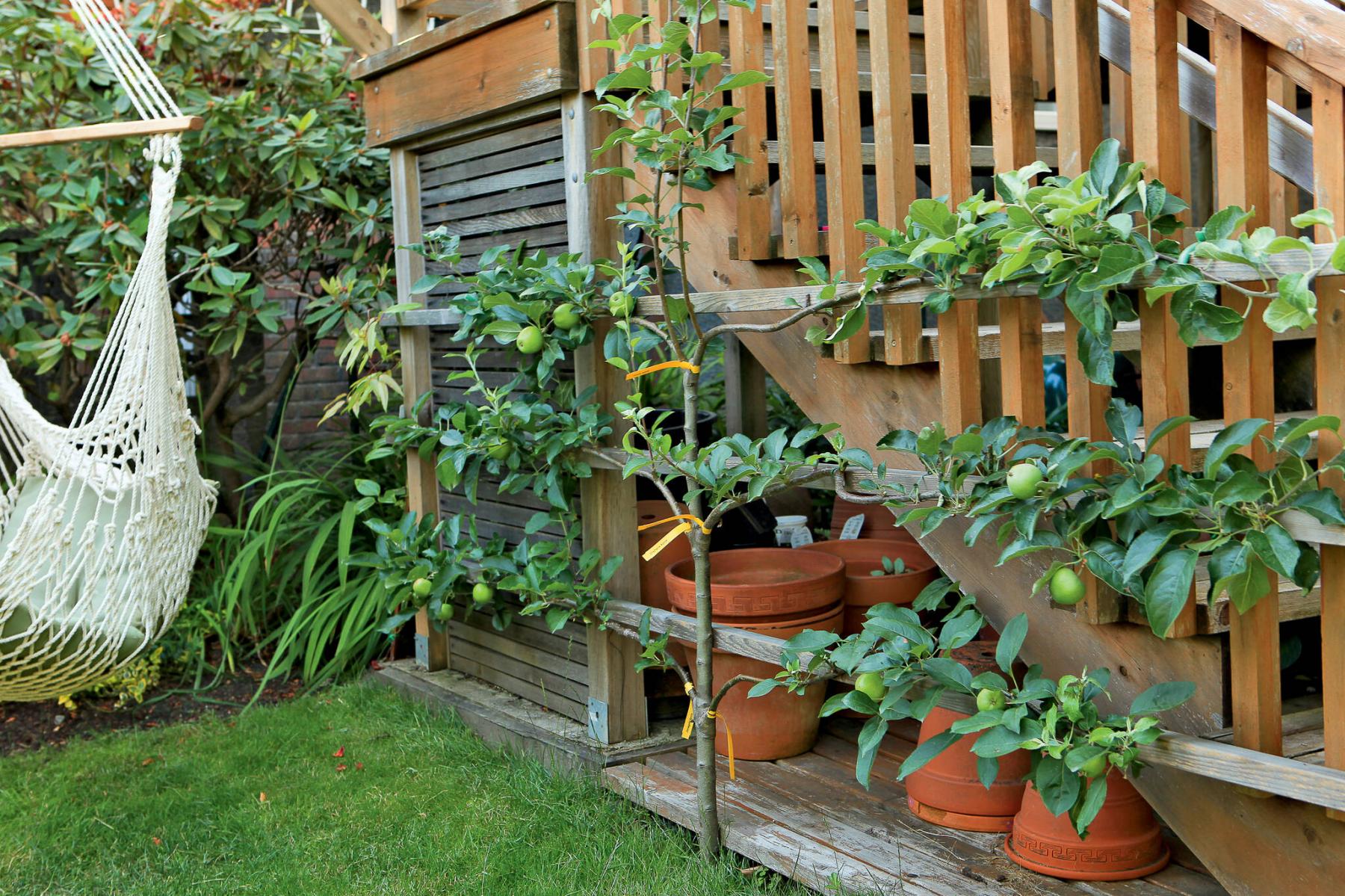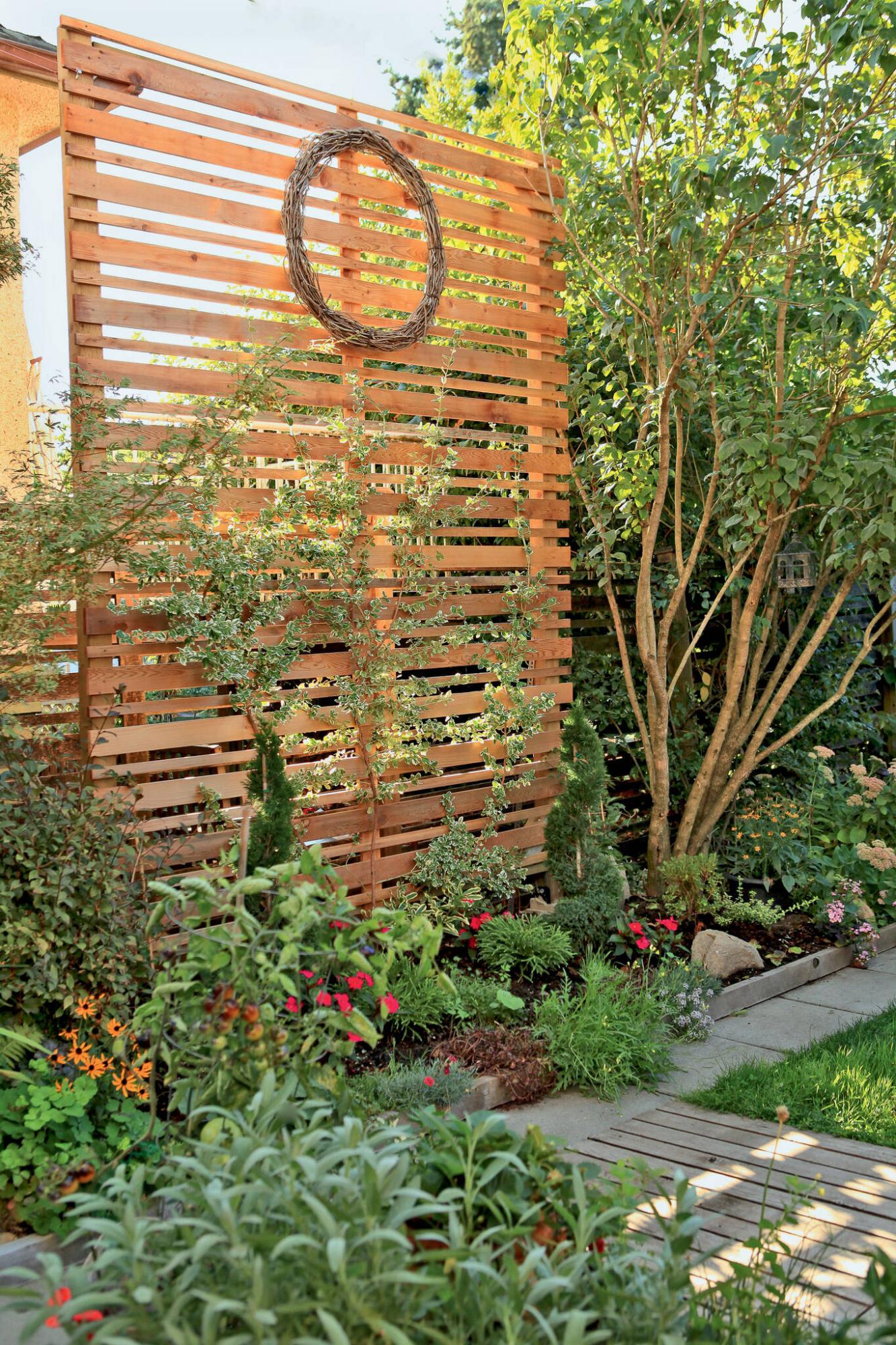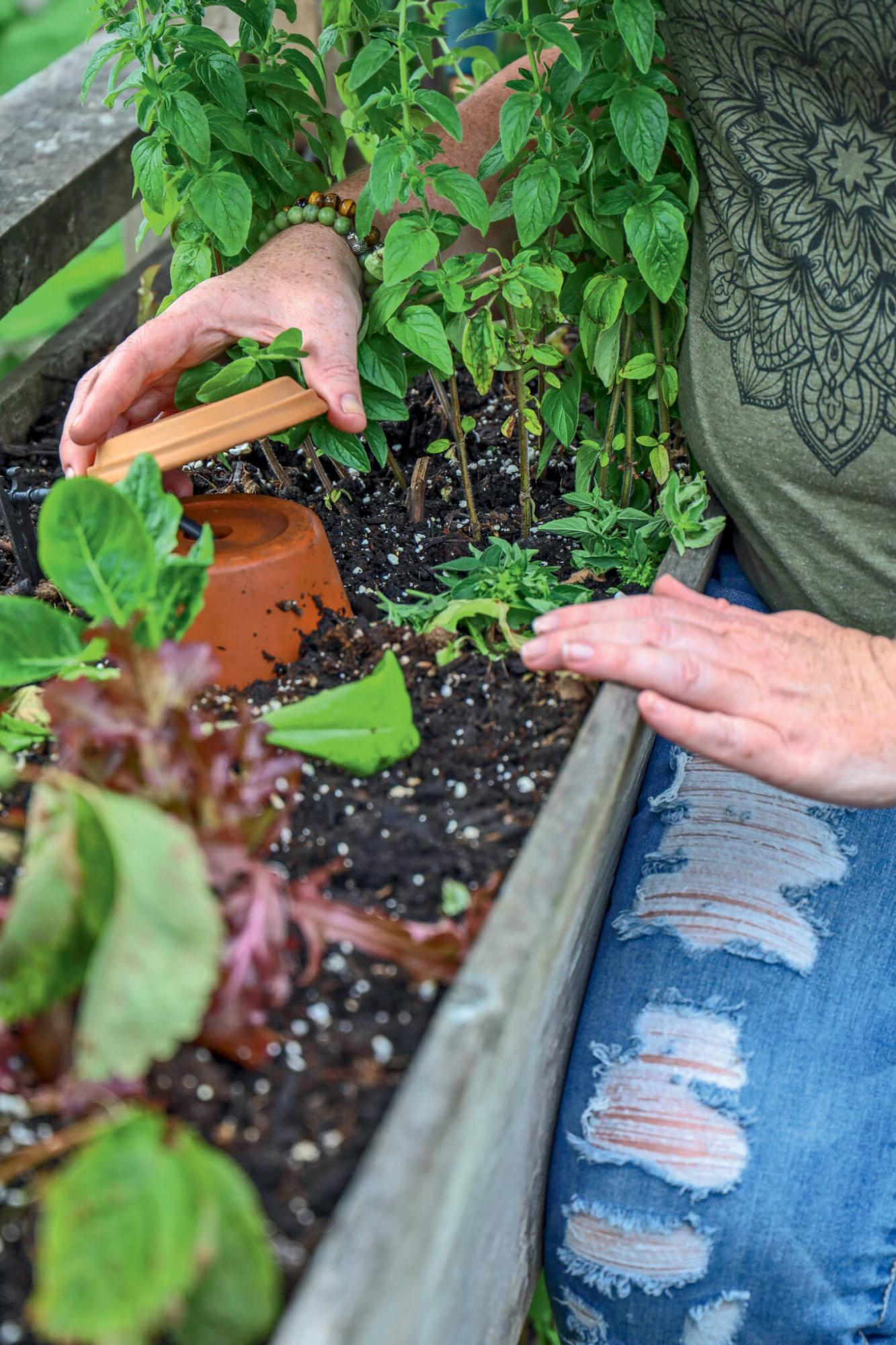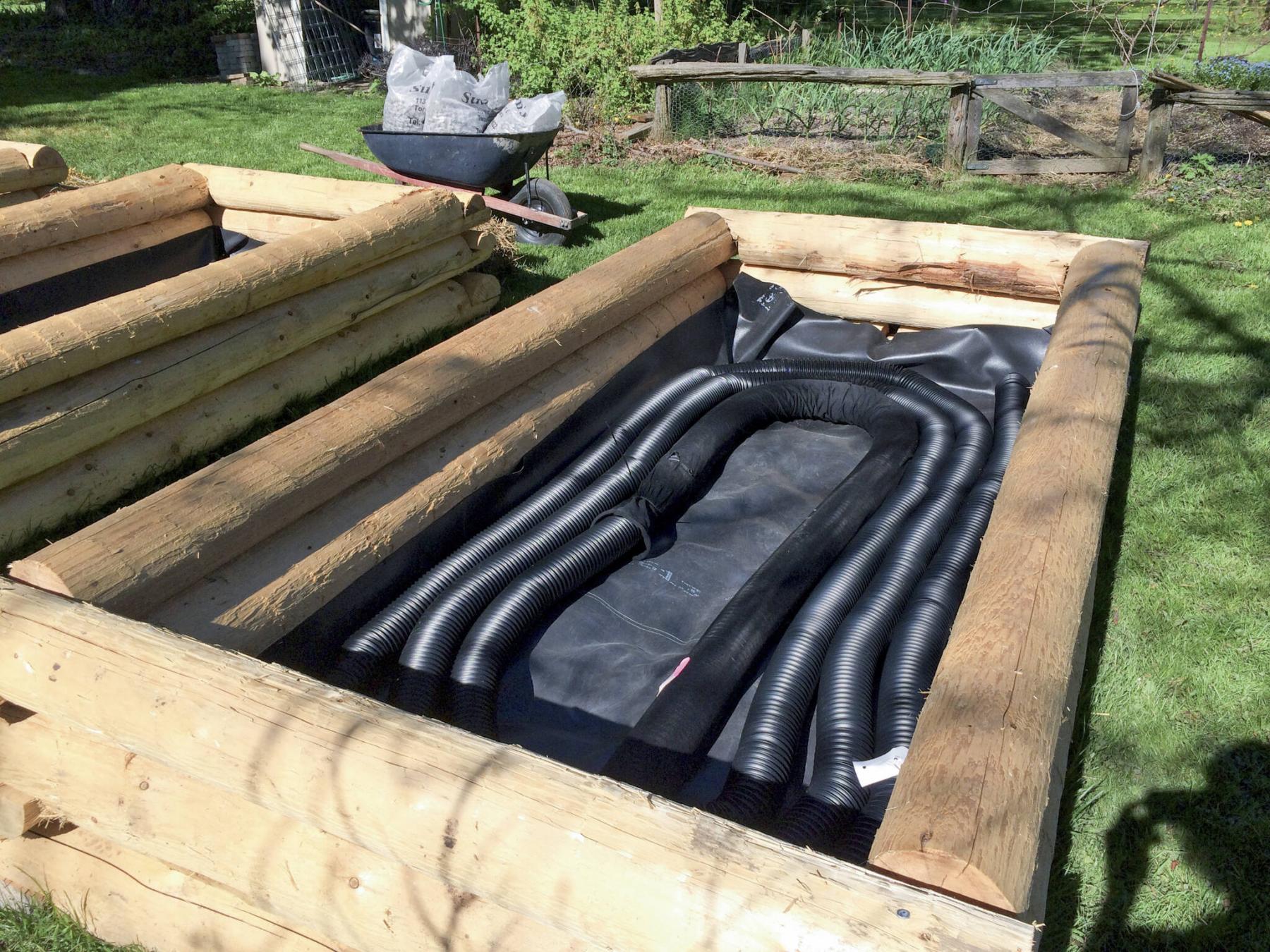 Through 80 DIY projects, Canadian author Stephanie Rose shows you how to turn your outdoor space into a healthy, organic, regenerative garden where everything works in tandem and is better able to sustain itself — the way Mother Nature intended. Rose is the author of The Regenerative Garden: 80 Practical Projects for Creating a Self-Sustaining Garden Ecosystem (Cool Springs Press, 2022).
In the book's introduction, Rose uses the example of a previously well-tended garden that must suddenly fend for itself with no one to water, fertilize, or weed. Imagine, she says, you are not able to return to the garden for one year. Your expectation might be that you would find the garden in a sad state of decline due to the lack of your constant attention. But then Rose asks you to imagine you are not able to return to the garden for 10 years and for that entire time, no human has maintained the garden space.
Rose, who is a permaculture designer, herbalist, and master gardener in Vancouver, and author of the popular website gardentherapy.ca, employs this exercise in her live talks. "When I ask this question, I get completely different replies from the audience," she says. "Folks call out that the garden is lush and thriving, full of wildlife, and bursting with plants." When a space returns to its natural ecosystem and can thrive on its own with no human input whatsoever, says Rose, it is a regenerative garden.
The author of eleven books, Rose takes an effective can-do, work-with-what-you-have-approach to regenerative practices designed to turn your space into a functioning ecosystem that is less reliant on external resources and enables you to reduce your workload. By allowing nature to guide us and utilizing permaculture concepts that are easy and accessible, home gardeners of all ages and abilities can achieve a more productive and more resilient garden that is lower maintenance, says Rose. Permaculture concepts are developed through 80 featured projects with step-by-step instructions accompanied by full-colour photos and diagrams.
Rose built many of the projects featured in her new book but also reached out to other gardeners who are building regenerative gardens. Rose's overriding goal was to make the design projects practical and accessible to anyone who is interested in regenerating their garden and themselves. "I need things to be easy as well," says Rose.
She is speaking from experience. When a debilitating illness in 2006 kept her bedridden for almost two years, Rose turned to gardening as her way to heal. While recovering from disability, she trained to become a master gardener, worked with a mentor to learn herbalism, and enrolled in permaculture design courses.
"Gardening really saved my life", says Rose. "It is stimulating to your mind to learn about plants and soil. It is also very good for your body – it strengthens your muscles, gets you out into the fresh air. And so I started my healing journey and fell in love with plants and the earth."
The book's six chapters focus on soil, water, plants, climate, ethics, and community. Chapter one shows you how to amend soil with compost and provides a list of common green manures including their cold hardiness and amount to sow. The Alsike clover, for example, is hardy to minus 34 C. Rose scatters clover seeds throughout her patch of lawn to create food for native pollinators such as bees. "I include as much clover as I can," says Rose. "It's springy, treadable, mowable, and feeds your soil by adding nutrients." Chapter one also includes a visual guide to sheet mulching and hügelkultur, methods that recycle organic materials while also building nutrient-rich garden beds.
Chapter two focuses on water efficiency and shows you how to create your own water catchment systems. The olla water catchment system is a simple method using unglazed terra cotta pots that are buried in the ground and then filled with water. Rose says that the origins of this slow-irrigation system dates back to more than 4,000 years ago and helps to provide deep root watering to nearby plants.
The step-by-step guide to building a wicking bed features a project created by well-known horticulturist Steven Biggs and his children, Emma and Quinn. A wicking bed is a raised garden bed with a reservoir below the soil surface that holds water and makes it available to plant roots when moisture is needed. A wicking bed dramatically reduces the amount of water needed during a growing season because there is less evaporation. A complete list of required materials and instructions is provided. The project can also be built in the ground. Efficient water collection and storage creates healthier plants. Many places around the world, including southern B.C. where Rose lives, experienced drought conditions in 2021.
In the chapter titled "The Art of Espalier" Rose explains how to train trees, shrubs, and even groundcover plants on vertical structures. She describes the many different shapes of an espalier including how to plant, prune, train, and maintain an espalier. The simplest shape to start, she says, is the cordon which trains branches to grow straight out to the side. For denser plantings such as a small space heritage apple orchard that doubles as a living fruiting fence, Rose recommends planting trees in a lattice pattern which allows the branches of many trees to cross over one another in a row.
In the chapter on climate, Rose extolls the benefits of planting densely and shows you how to design your food garden as an interconnected, self-sustaining forest garden with multiple layers that include tall overstory trees with understory plantings of fruiting shrubs. A sunny area in the centre of the forest garden is reserved for vegetables and herb plants. She says that one of the most destructive things we've done to our landscapes is to remove all the trees. Reforestation, says Rose, is essential for cooling and moisture retention.
Projects, to name a few, include how to build a herb spiral, worm hotel, compost bin, seed-sharing library, as well as an intriguing horseshoe-shaped keyhole bed that maximizes planting space and limits pathways. Instructions are also included on how to build a decorative trellis made up of alternating wooden strips that provides support for climbing plants and doubles as a privacy screen. A small space solution, the screen buffers urban noise and provides four season interest.
Rose's garden feeds her family and is a place to relax and enjoy without the stresses of weeding, pest control, or endless watering. "If we do the work of planning in advance, then our gardens become a lot less work, they cost us a lot less money and they provide us with a lot more joy because we've taken the time to think through the things that weren't working for us."
The Regenerative Garden is planned for release in spring 2022. To pre-order your copy, visit gardentherapy.ca. Pre-ordering gives you access to recorded sessions by Rose who discusses the topics covered in each chapter. There is an opportunity to post questions, says Rose, and share your garden space with others.
colleenizacharias@gmail.com