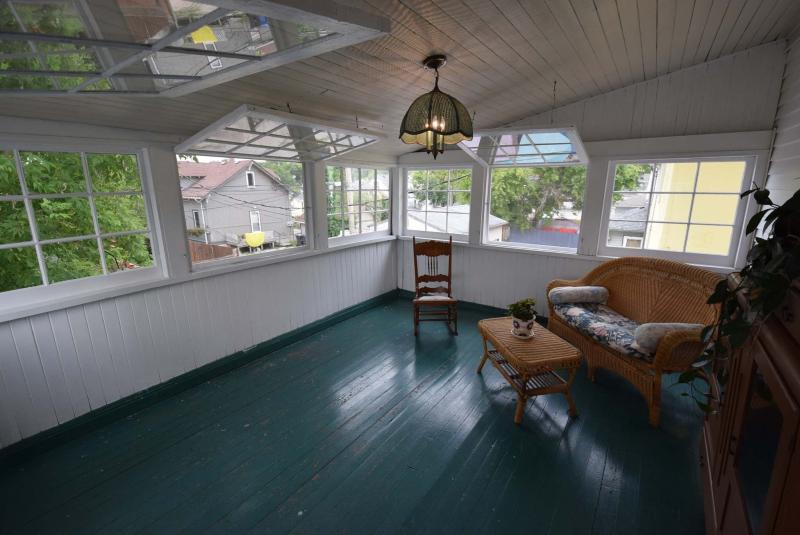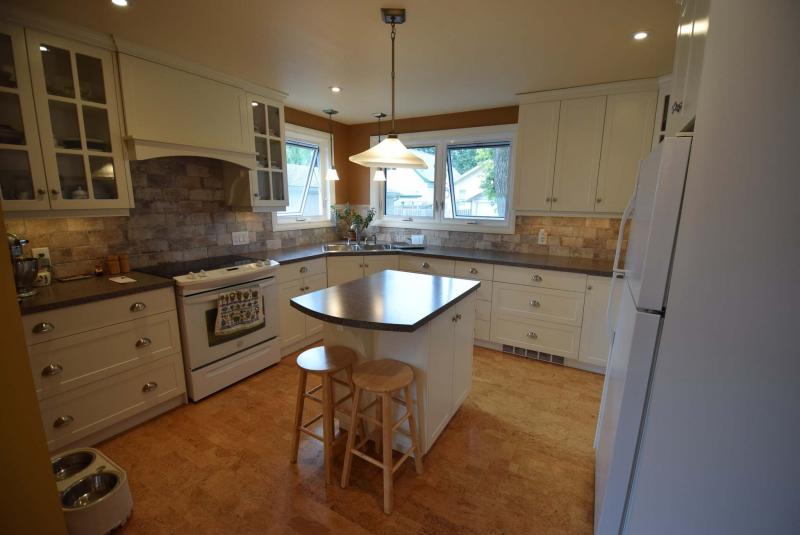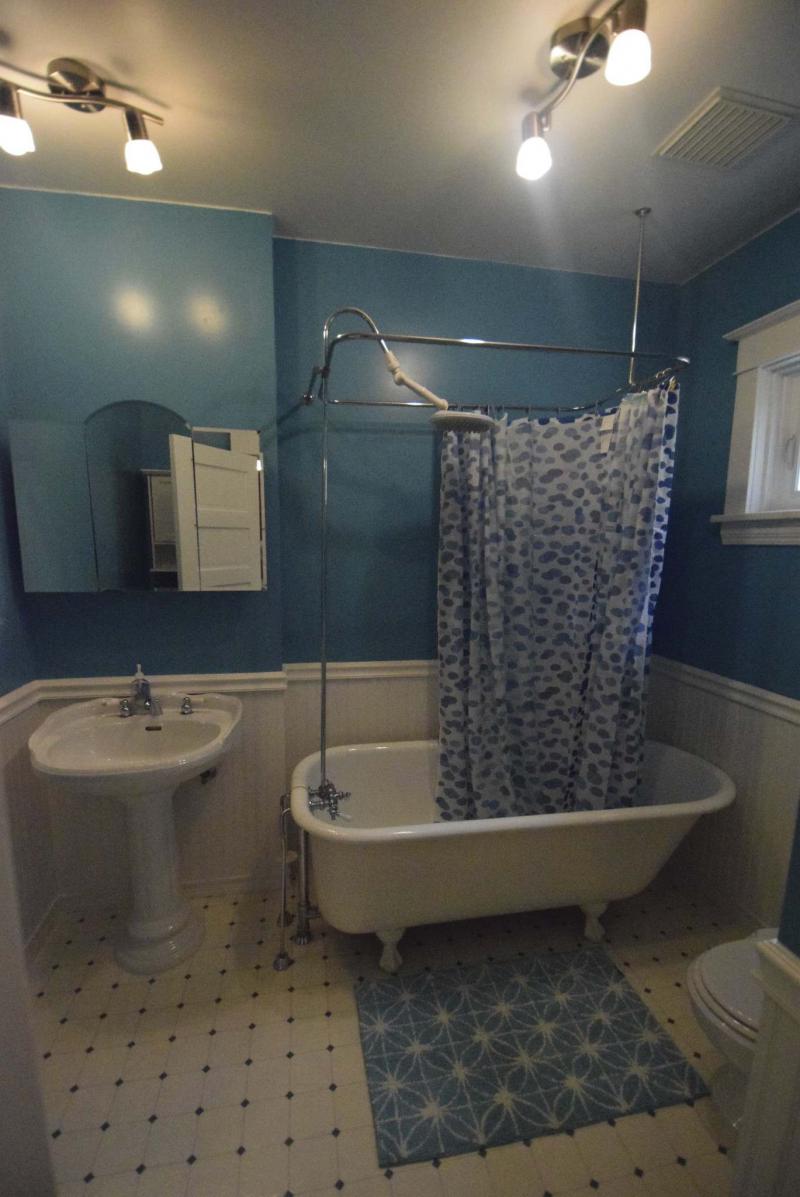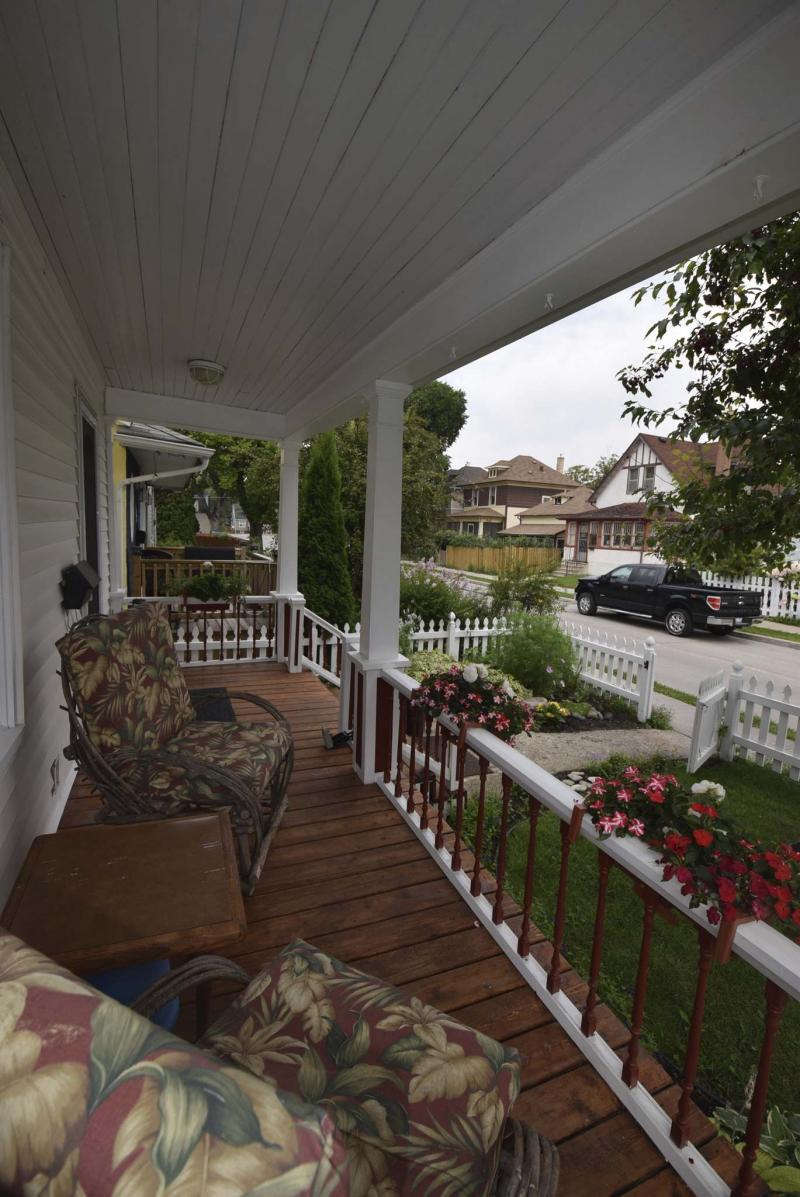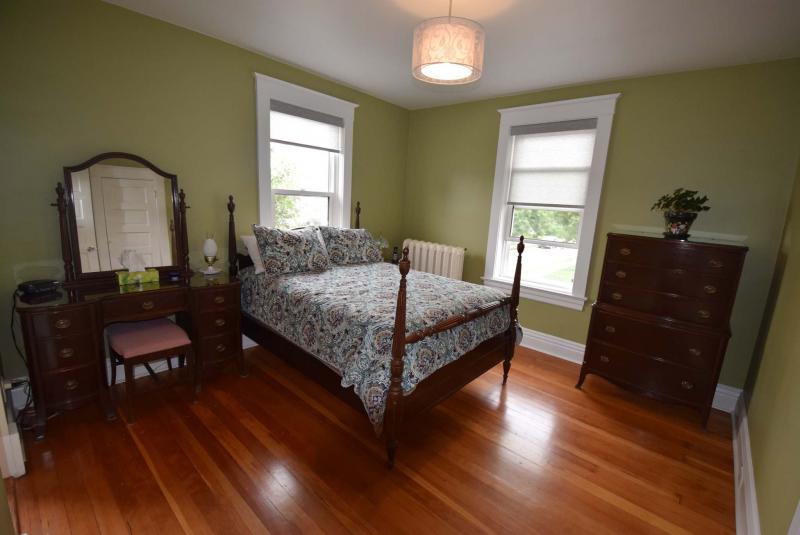 The problem with century-old character homes is they often lack the modern touches so many homebuyers want and need.
As attractive as that character is — with ornate woodwork, high baseboards, cool-looking radiators, high ceilings and intricately-carved doors and stairs — that character can only take you so far.
At the end of the day, a home must be livable, especially for a young family looking to move up to a more spacious abode from a small apartment that suited two, but not three or even four people.
And while there are plenty of dated turn-of-the-century homes on the market these days, there is the occasional exception. Royal LePage Prime Real Estate's Rick Jansen says 170 Harbison Ave. is one of those very pleasant exceptions.
"While it has plenty of character throughout (including an amazing covered front porch), the first thing you notice about the home are the impressive, extensive upgrades that complement the home's original charm and character," he says. "The home is in immaculate condition. Because it's been well-maintained, there's really nothing to do but move in."
The list of upgrades performed on the two-and-a-half storey, 1,620-square-foot home is impressive: new windows in 2011 and 2015, kitchen renovation in 2011, bathroom renovation in 2011 and new boiler installed in 2015. "The roof is approximately 11 years old, and an electrician was also called in to ensure the home doesn't have any trace of knob and tube wiring left in it," says Jansen.
"You get the best of both worlds — all kinds of character, but little or no maintenance to do."
Perhaps the best part about the home is it doesn't feel like a 107-year-old structure. There are multiple reasons for that.
First, there are huge windows in every room that let in tons of natural light.
Second, the floor plan is as open as you'll find in any home of this vintage, with six-foot-wide doorways with rounded tops between the kitchen and dining room, as well as between the dining room and living room.
Third, the ceilings are high, in the 10-foot range.
"All those factors make for an interior that's naturally bright and that flows well from space to space," he says.
"Not only that, but each space is a good size. The living room is 11.75 x 11.75 feet, the dining room is 15.25 x 12.7 ft., and the kitchen is roughly 13 x 12 ft. There's plenty of room to move, and plenty of light."
The undeniable star of the main floor is the kitchen, which is ultra-modern with its cork floor, island with eating nook for two, smart grey laminate countertops, taupe/tan/tile backsplash and wealth of white cabinetry. There's even a double sink set between two large windows, pot drawers next to the newer flat top stove — plus well-placed pendant lights and pot lights in the ceiling above.
Jansen adds there's a wonderful bonus space off to the side of the kitchen. "There's a fantastic multi-purpose back entrance/mudroom (all of 11.3 x 8.7 ft.) that holds a computer desk, sink, cabinetry and a closet that holds a stackable washer/dryer, which gives you a main floor laundry area. There's also a two-piece bath, too. It's a modern feature you don't often see in a 107-year-old home."
Because the venerable home is two-and-a-half storeys, there are two more levels above the main floor. A quick jaunt upward on the original staircase — the fir footboards are in pristine condition — takes you to the second level, which houses two bedrooms and a four-piece bath.
"The bathroom was remodelled six years ago with vinyl flooring, a clawfoot tub and pedestal sink," he says. "The second bedroom is a good size, and comes with a bright, three-season sunroom off it that provides treetop views."
Next comes the master suite, which contains another unexpected feature: "A pair of huge windows make it a bright, relaxing space," Jansen says. "Like the rest of the second level, it comes with original fir hardwoods. It also offers a walk-in closet (with window) — another feature not often found in homes of this vintage."
Ascend another set of stairs with well-preserved fir footboards and you arrive at the home's uppermost level, which houses two more bedrooms. "In total, the home offers four bedrooms — that will provide a young family with plenty of room to grow."
Not to mention little to worry about on the maintenance front in the foreseeable future.
"This home has been lovingly maintained and updated by long-term owners (only the third owners of the home in 107 years), so it's in move-in condition," says Jansen.
"It's also in a terrific location on a quiet street that's close to public transportation, schools, parks and shopping nearby. This home features a great floor plan, plus a combination of modern and character features that would be perfect for a young family."
lewys@mymts.net
Details
Location: 170 Harbison Ave., Elmwood
Year Built: 1910
Style: 2.5 Storey
Size: 1,620 sq. ft.
Bedrooms: 4
Bathrooms: 1.5
Price: $214,900
Contact: Rick Jansen, Royal LePage Prime Real Estate, 204-989-7900
Open House: Sunday Aug. 20 from 2-4 p.m.