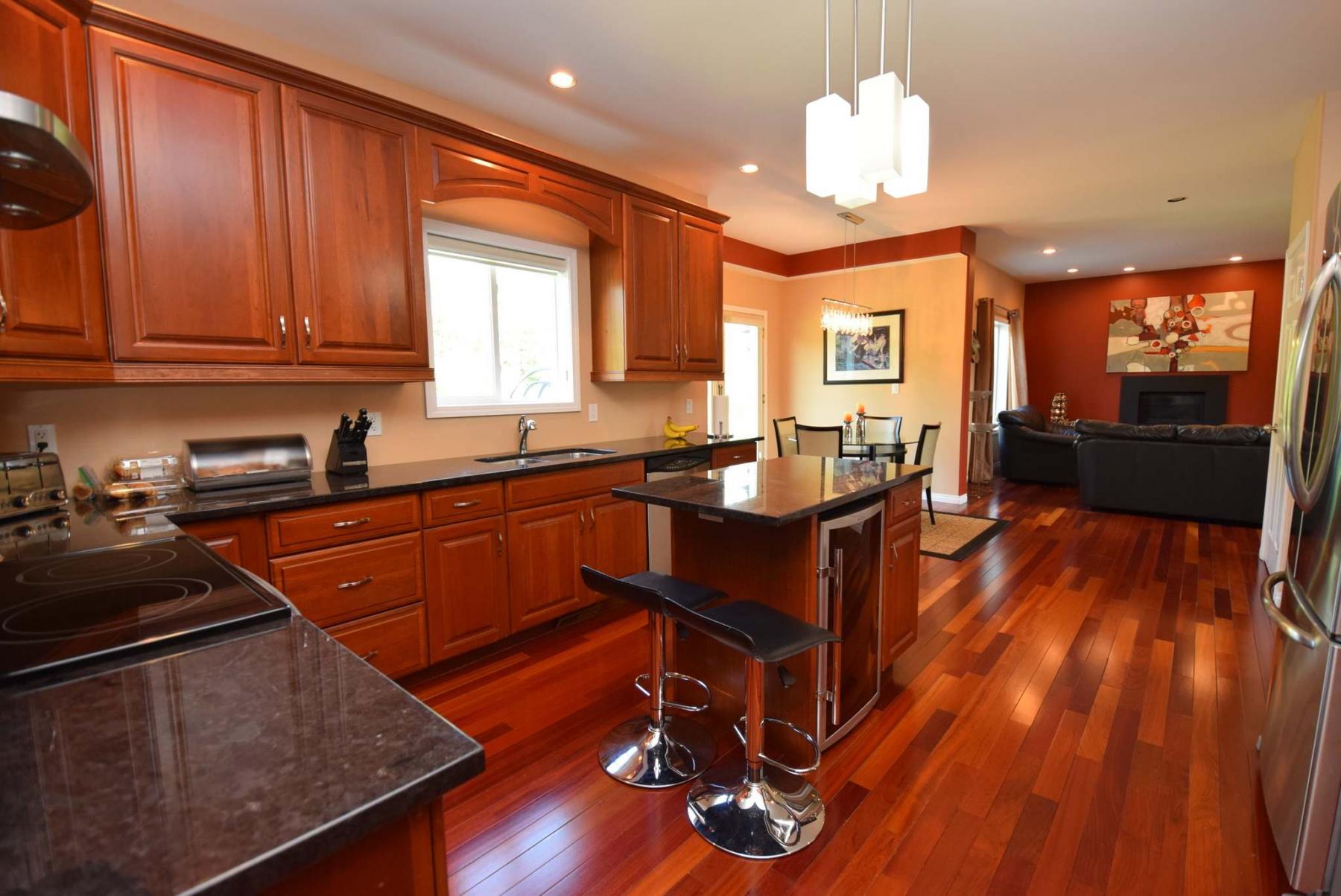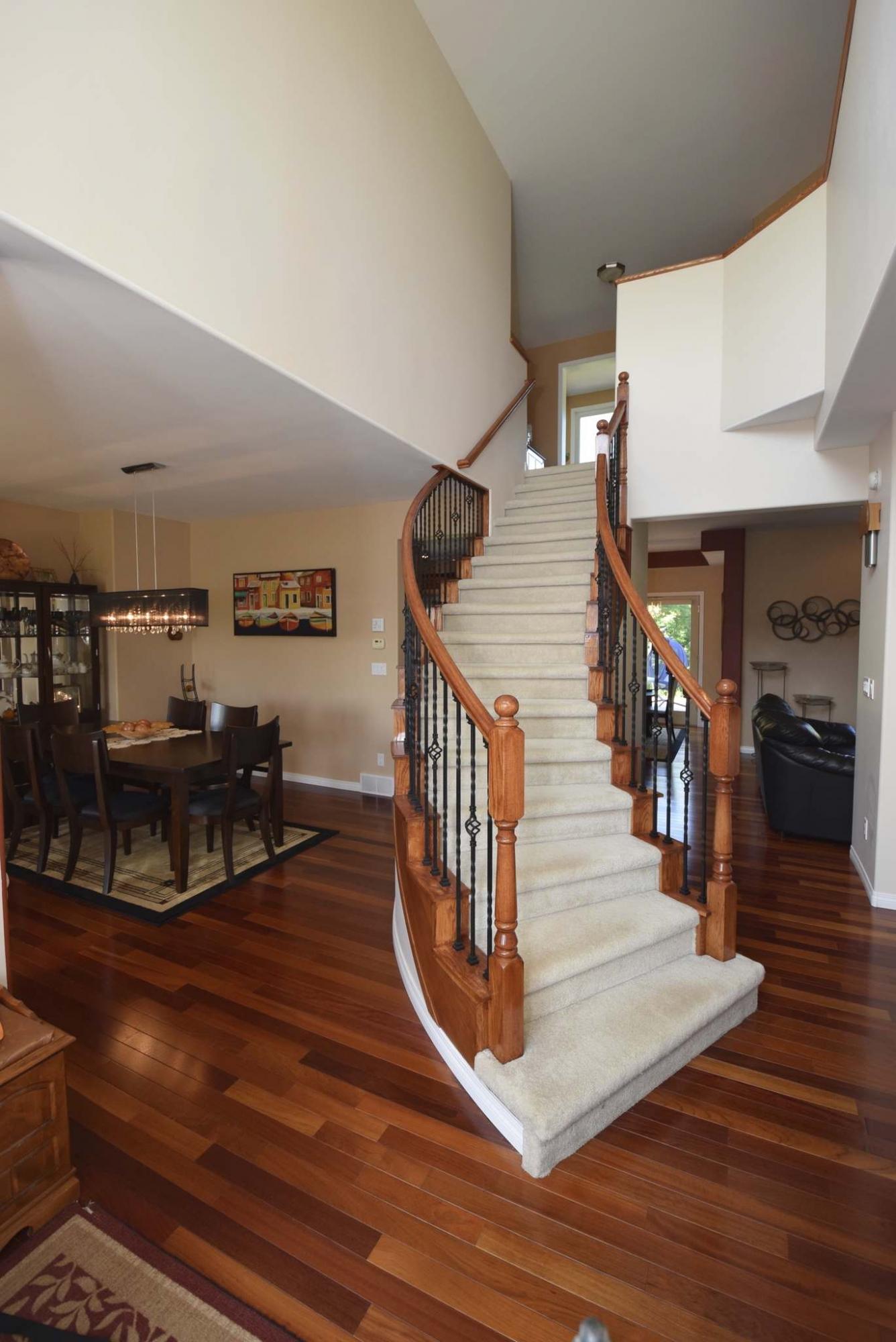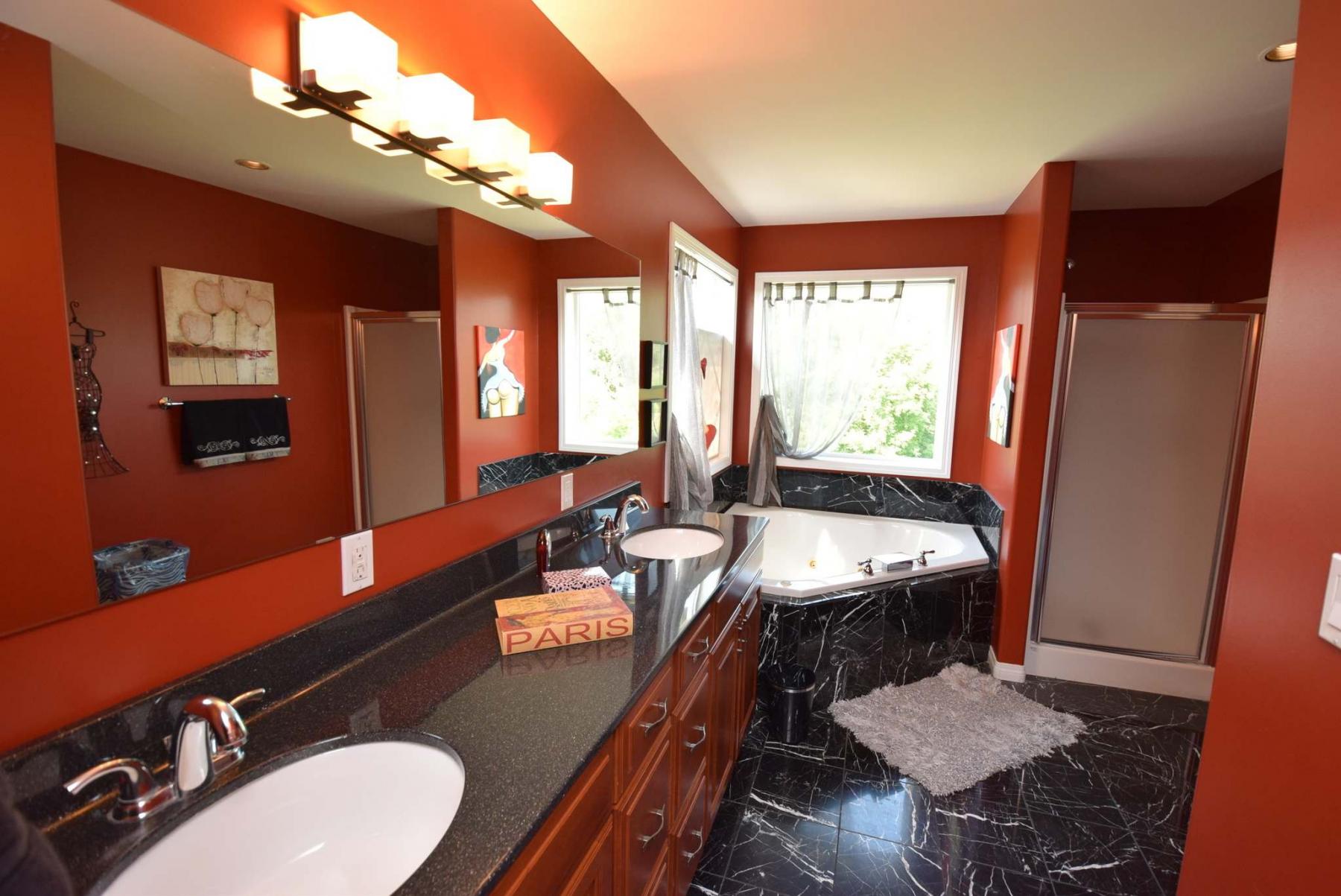 Red River Drive is a serene, countrified artery that runs between St. Mary's Road and Pembina Highway.
"It's an amazing area that tends to fly under the radar of homebuyers," says Pat Stecy of Re/Max Professionals. "It shouldn't, as it's just a lovely area. You're only minutes from the city, but you feel like you're living out in the country."
The lots on which the majestic homes are situated are also highly countrified.
"The home I have for sale — a 2,196 sq.-ft., custom-built two-storey home with four bedrooms and 3½ baths — is situated on a five-acre lot with mature trees overlooking the gorgeous countryside. It was designed with excellent construction specifications and much attention to detail by a contractor."
With its taupe stucco exterior and cultured stone trim, the sprawling home fits right into its countrified surroundings. Beautifully landscaped and surrounded by mature trees, you feel as if you're well outside city limits at a modern country estate.
Fortunately, the outgoing owners designed the home's interior in such a way that, while it's a contemporary home — it was built in 2010 — it still has a rustic feel to it.
Perhaps the secret to that cosy feel lies in the fact that the home's layout isn't too open-concept.
A wide foyer with a grand, sweeping staircase and soaring ceiling leads inside. There's a sitting room/dining room to the left and a hallway to the right that houses a main floor bedroom, den and four-piece bath.
In essence, the front of the home, while grand and functional, has enough segmentation to provide a warm, intimate feel.
"I love the grand, curved staircase, the nine-foot ceilings and the Brazilian Cherrywood hardwoods that run through the entire main living area," Stecy says. "They give it a rich, warm feel. At the same time, large windows — particularly a big bay window on the sitting room's front wall — let in lots of natural light to give the home a nice sunny feel."
While the sitting room/dining room area gives the front of the home a bit of old-style feel, the open-concept space to its rear reminds you this is a modern design.
"The great room is just amazing. There's a chef's kitchen with island, an abundance of beautiful Cherrywood cabinets, granite countertops, the gorgeous Cherrywood floors and a central eating area next to sliding patio doors that provides access to a huge backyard deck that overlooks a private, treed backyard. The family room next door is the perfect spot to visit after dinner."
After winding your way upstairs via the grand staircase, you arrive at a mid-sized landing around which five spaces revolve.
To the left is a beautifully isolated master suite. Meanwhile, an intriguing space can be seen through a doorway situated in the centre of the landing's rear wall.
"It's actually a beautiful little sunroom," she says. "Initially, it was dead space over the kitchen. The owners decided to use the space and turned it into a compact sunroom/reading room with four windows that overlooks the forest out back. It's a cute tucked-away retreat."
The rest of the home's second level is completed by two oversized bedrooms and a four-piece bath across from the master suite. One bedroom has a forest view, while the other is privy to a soothing countryside view.
Stecy says the master suite is a genuine sanctuary of sanity.
"With its countryside view and relaxing, cosy feel, you just feel the day's tension melt away the moment you step inside. It also comes with a big walk-in closet and an ensuite that's the true definition of a deluxe ensuite. There's a jetted corner soaker tub beneath corner windows, cherry vanity with dual sinks, marble tile floor and stand-alone shower. It's absolutely gorgeous."
Step out back and not only can you enjoy the deck and forest backdrop, but you can even go for a stroll in a private, park-like setting.
"You'll feel like you're in a little nature reserve when you take a hike down a path off the backyard — it leads to a small pond/dugout in a quiet area," she says. "This home represents a great chance to live in the country, yet be within minutes of city conveniences. It's a perfect home for a family that wants a safe place for their kids to grow up, yet is just a short drive from everything."
lewys@mymts.net
The details
Location: 938 Red River Dr., RM of Ritchot
Year built: 2010
Style: two-storey
Size: 2,196 sq. ft.
Bedrooms: four
Bathrooms: 3½
Price: $589,900
Contact: Pat Stecy, Re/Max Professionals, 204-981-6282
Open house: Sunday, July 21, 2 p.m. to 3:30 p.m.