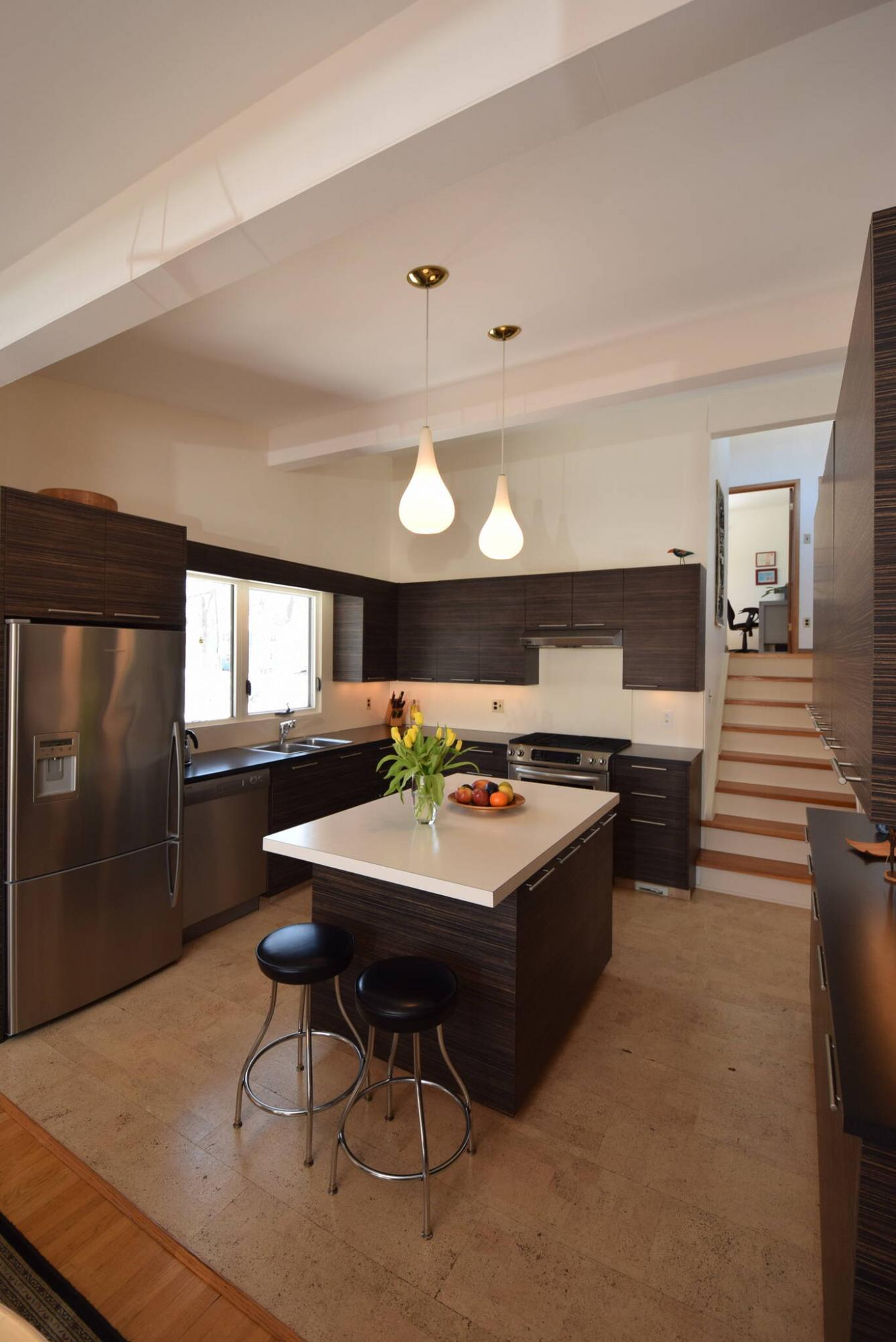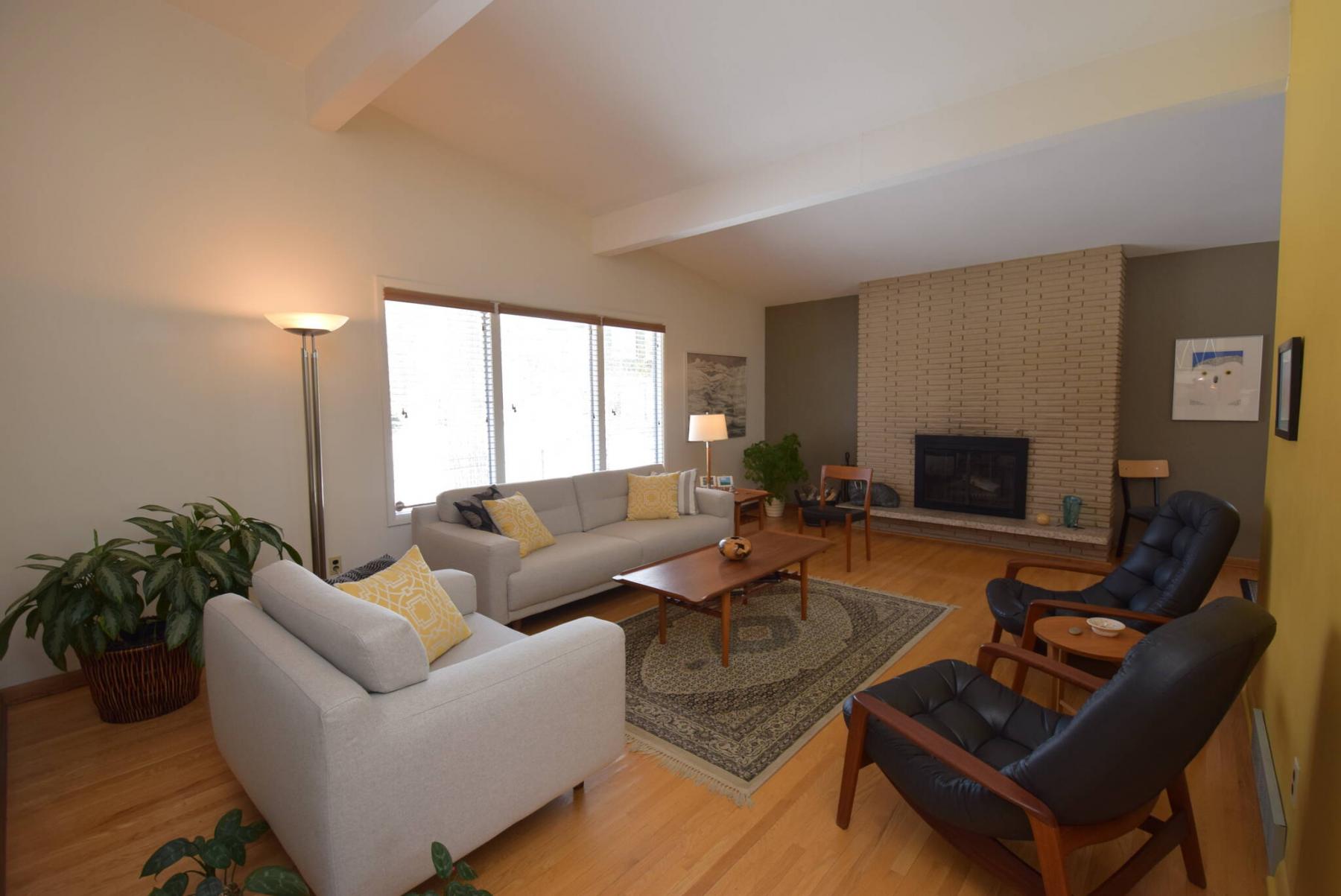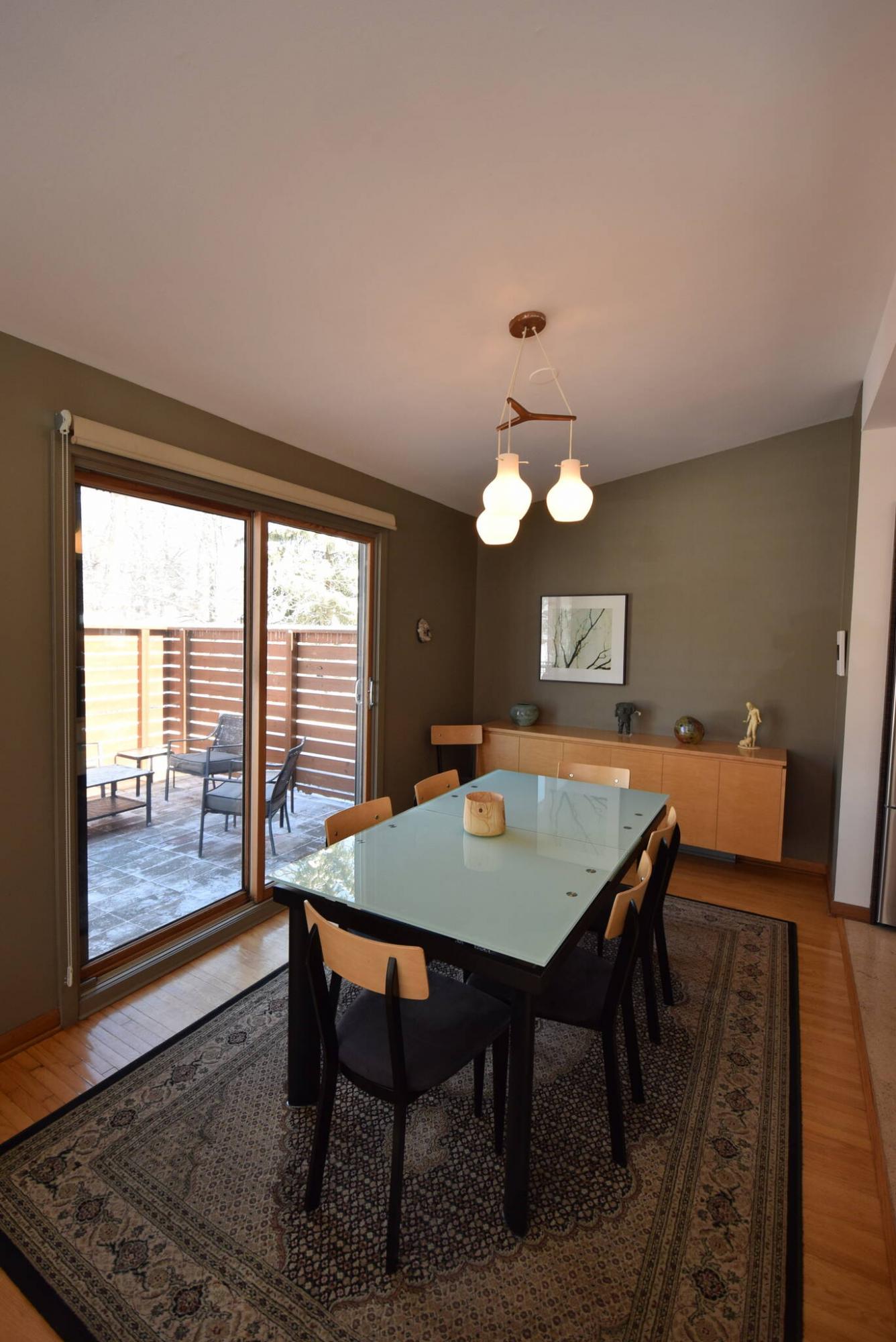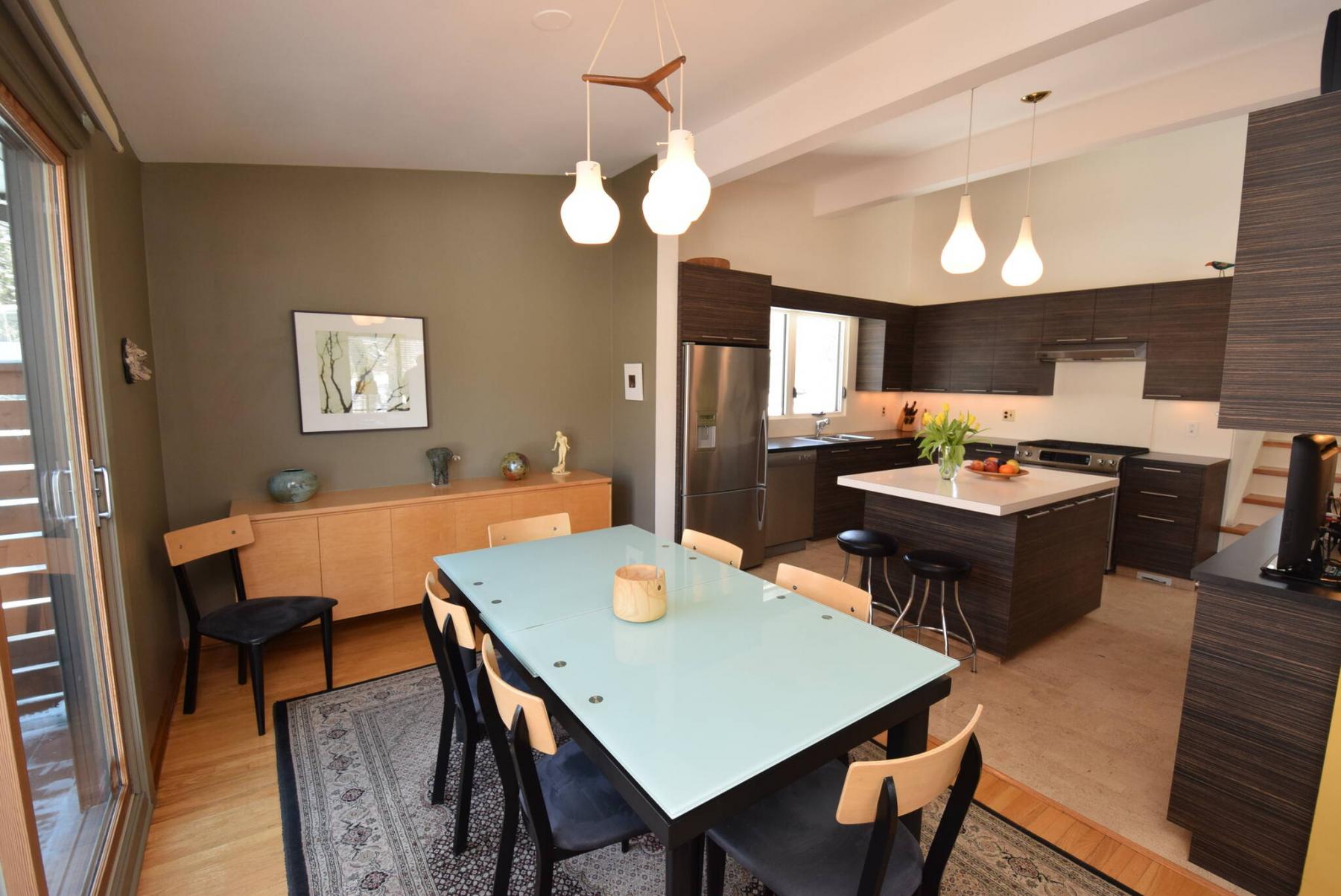 If there's one thing that Armstrong's Point is known for, it's the wonderful assortment of stately turn-of-the-century homes that populate its tree-lined streets.
Consequently, when you drive down one of those streets, in this case Middle Gate, you can't help but do a double-take when you see a home that breaks that turn-of-the-century mold.
Turns out, 138 Middle Gate, a 1,610 sq. ft., four-level split with angled roofline, is anything but a turn-of-the-century classic.
"It was actually built in 1963," says Garry Parkes of Royal LePage Dynamic Real Estate. "So, you'd have to classify this home as a mid-century modern classic."
In fact, the intelligently designed home has a character all its own thanks to a forward-thinking design, notes Parkes.
"I think it's ahead of its time in a lot of design aspects. The way it flows both inside and out is fabulous, and the amount of light and volume in the rooms is exceptional."
Right from the get-go, it's apparent that the 59-year-old home is anything but a turn-of-the century classic.
It's first level features a long hallway that holds a den/bedroom, three-piece bath and back door that leads out to a screened-in porch.
There's also a double closet, and door that provides seamless access to an attached single car garage.
A brief set of steps then takes you up to the home's magnificent main living area.
Essentially divided into two halves — a well-placed, perfectly-proportioned wall creates wide entrances on either side that deftly unite the kitchen and dining room with the living room — it possesses an uplifting natural brightness and amazing sense of space.
"Vaulted ceilings and huge windows on virtually every wall create that bright, airy feel," Parkes says. "All the light is just so wonderful, it comes in from every direction."
He adds that all three spaces, starting with the kitchen, are also some kind of wonderful.
"First, it was opened up to the dining room, and then it was updated with beautiful cork flooring, dark Tigerwood cabinets, cream-coloured countertops, island and high-end stainless appliances. It looks great and is very functional."
Then, there's the adjacent dining room.
Not only is it just steps away from the spacious, tastefully remodeled island kitchen, but it's also next to an oversized sliding patio door that serves two purposes, says Parkes.
"It lets in all kinds of natural light, and it also takes you out to a private raised patio that leads down to another patio below. The flow between the kitchen and dining room is tremendous, making the area perfect for entertaining. And the living room, with all its space, light and wood burning fireplace is a great spot to visit with guests after dinner."
The home's striking yet functional layout continues upstairs, where three bedrooms fan out in orderly fashion around a landing that's filled with light from two huge windows over the stairs.
"Again, the sheer amount of natural light is amazing," he says. "The main bath was remodeled with a tile floor, corner soaker tub with tile surround, walk-in shower, and teak vanity. It also has a vaulted ceiling which allowed for a large window up high. It floods the space with tons of natural light."
While both secondary bedrooms are impressive, they also come with vaulted ceilings and large windows, the primary bedroom is even more impressive.
"Everything in it — vaulted ceiling, a huge window on its rear wall and oak hardwoods — comes together to make a wonderful retreat," Parkes says. "It also comes with a large walk-in closet, which is a rare feature for a home built in the sixties."
He adds that the home's fourth and final level — its basement — adds even more function to the well-kept residence.
"You can use it for whatever you want, a rec room and games area, a gym, or whatever else suits you," he says of the bright, wide-open space. "It's a very functional, versatile space."
Parkes says both the home and the area it resides in is a gem.
"The home's design was ahead of its time, making it a very bright, functional place to live. Armstrong's Point is an incredible area, and the home is something like you'd find in Linden Woods, not Armstrong's Point. Both the home and location are awesome."
lewys@mymts.net
Details
Location: 138 Middle Gate, Armstrong's Point
Year Built: 1963
Style: four-level split
Size: 1,610 sq. ft.
Bedrooms: three plus main level den/bedroom
Bathrooms: two
Price: $629,900
Contact: Garry Parkes, Royal LePage Dynamic Real Estate, 204-989-5000