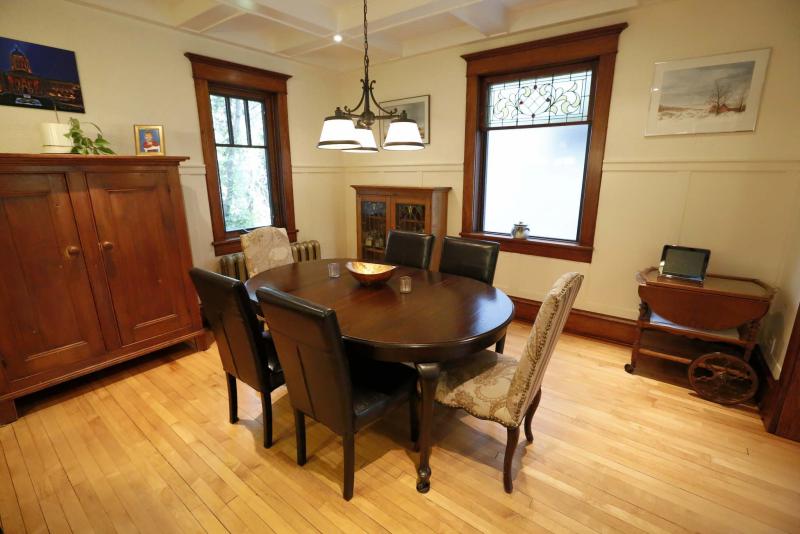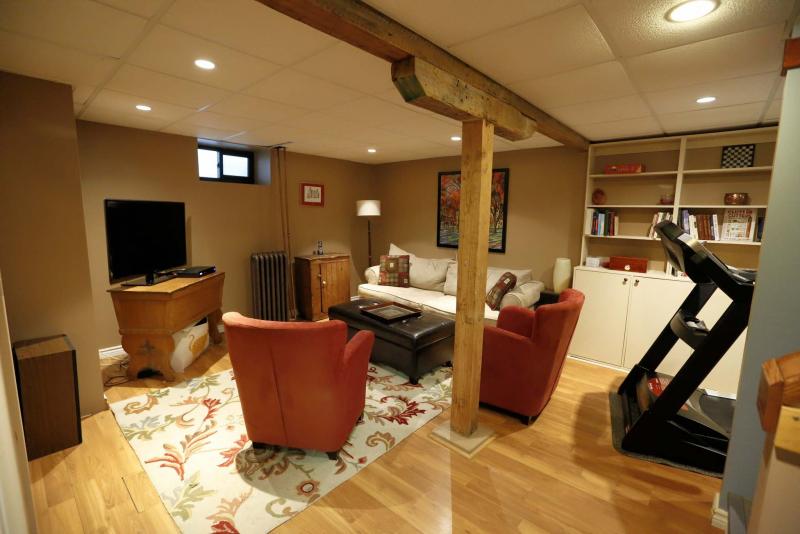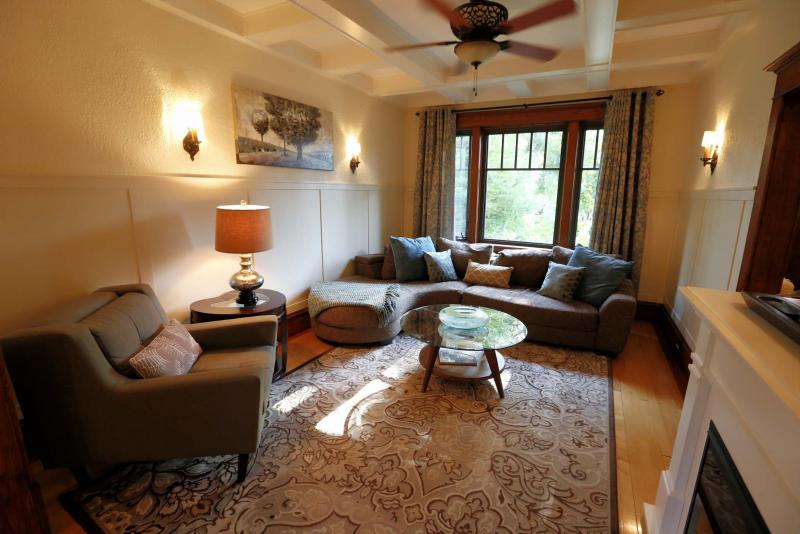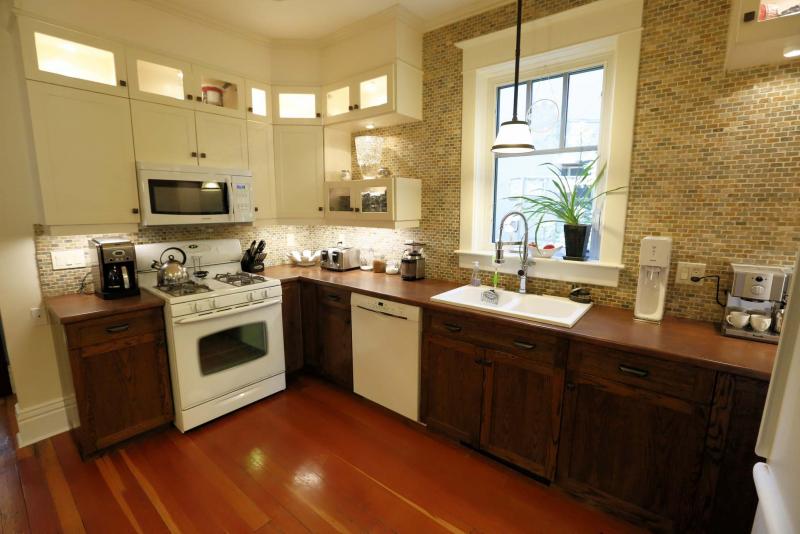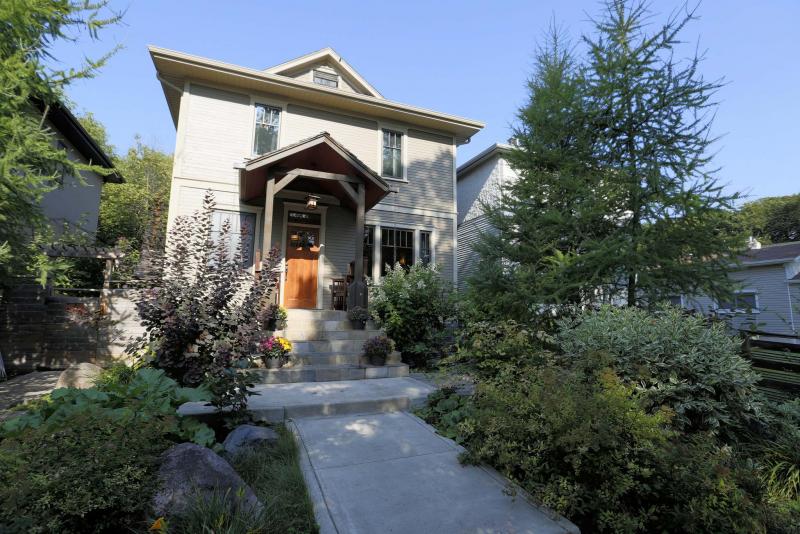 There's something that resonates deep within you when touring one of the city's most mature, historic neighbourhoods.
In this case, the area is Scotia Heights, a residential area developed in the late 1800s and early 1900s. Set well back from Main Street, nestled against the Red River, the area — with its mature trees and serene ambience — exudes a cottage-like feel.
That rustic ambience is no accident, says Royal LePage Dynamic Real Estate's Lainey Danzker. "When the area was being marketed around the turn of the century, the literature about the area stated that the 'neighbourhood would provide every pleasure of a summer resort.' In fact, it was promoted as the Wellington Crescent of the north. The area here really does possess a serene, haven-like quality."
It is most appropriate, then, that Danzker's listing at 134 Scotia St. — a 1,923-square-foot, two-storey home built in 1913 — exists in near-perfect synergy with the countrified landscape that surrounds it.
However, while the plaque set over the mailbox to the right of the original oak front door proclaims that the home — called the Woodlands — was built in 1913, it is anything but dated.
"This is a beautifully restored arts-and-crafts-style home that possesses great street appeal and features a wonderful mix of original design and fabulous modern upgrades," says Danzker, who is marketing the home with her daughter, Nessa Werier. "It's in a wonderful location, surrounded by perennials in front, near the river, in a neighbourhood steeped with history."
A covered front porch featuring dark-stained timber supports and an artistic slate landing, with benches either side, leads inside to a brief foyer that yields an immediate — and very pleasant — surprise on its left-hand side.
"A dramatic (and spacious) main floor powder room was installed in a room that likely used to be the home's parlour," she says. "It's a gorgeous space with all its beautiful woodwork, pedestal sink, radiator and (obscured glass) window with wood trim. The home was restored approximately 10 years ago and not one detail was missed."
Thanks to that restoration, the home's original woodwork — ultra-high, bevelled baseboards, door casings/lintels, window trim and other fine detailing — is in pretty much the same state it would have been when the home was first built.
Consequently, the home's interior feel is exceptionally rich. Wide doorways between spaces frame each entrance perfectly, while other details — such as original maple hardwoods and beamed ceilings in the living room and dining room — add additional character that links the home beautifully to its turn-of-the-century origin.
At the same time, the home's layout features an unusually high amount of flow and function for a residence built 104 years ago. Both the living room and dining room are a good size and they are surrounded by large (not to mention newer) windows that let in plenty of natural light (which isn't always the case in turn-of-the-century homes).
Well-conceived updates have served to further modernize the home, adds Danzker.
"A wall between the kitchen and dining room was removed to open the dining room to the kitchen. As a result, flow from the living room into the dining room and then into the kitchen is excellent. The restorations and updates are not only beautiful, but practical."
Beautiful and practical would be a perfect description for the kitchen.
A granite island on its outer edge seats two, while its interior offers plenty of space to create.
Meanwhile, a host of French white cabinets — which are perfectly complemented by a multicoloured, tumbled stone backsplash — offer plenty of storage space. There's even a double sink positioned perfectly beneath a huge, white-trimmed window.
Another doorway off the kitchen leads to further beauty.
"There's an office and an adorable three-season sunroom that offers a great view," says Danzker, "the two spaces are a wonderful bonus."
A pristine oak/fir staircase leads up to the home's second floor, which not only features an abnormally wide landing, but three bedrooms and a luxurious main bath.
"The main bath is stunning and was remodelled with (white) subway tile walls, an Italian marble floor, soaker tub and oak vanity that matches the tub's front facade," Danzker says. "Both secondary bedrooms are a good size, while the master suite is a very inviting space."
Although it's larger than expected (23 feet by 9.7 feet), size isn't the only factor behind that inviting feel.
"It not only offers a huge amount of closet space, but it also features a cosy den through a doorway off it. The den (which features six windows) is like your own private tree house."
Head downstairs and you're greeted by another pleasant surprise — a finished lower level that houses a 20.5-foot by 13.25-foot rec room, laundry room and big storage/mechanical room.
"The mechanical room features an updated (225 amp) electrical panel and a (newer) high-efficiency, five-zone boiler that can heat five zones in the home," she says. "The home's roof is about 10 years old and the backyard is outstanding with beautiful landscaping, a pergola, gazebo area and parking pad with pergola and sliding gate."
Danzker says the home is a true gem.
"It has character, the upgrades give it a modern functionality and it's in an incredible spot close to key amenities. In short, it has soul."
lewys@mymts.net
Details
Location: 134 Scotia St., Scotia Heights
Year Built: 1913
Style: Two storey
Size: 1,923 sq. ft.
Bedrooms: 4
Bathrooms: 1.5
Price: $359,900
Contact: Lainey Danzker or Nessa Werier, Royal LePage Dynamic Real Estate, 204-989-5000