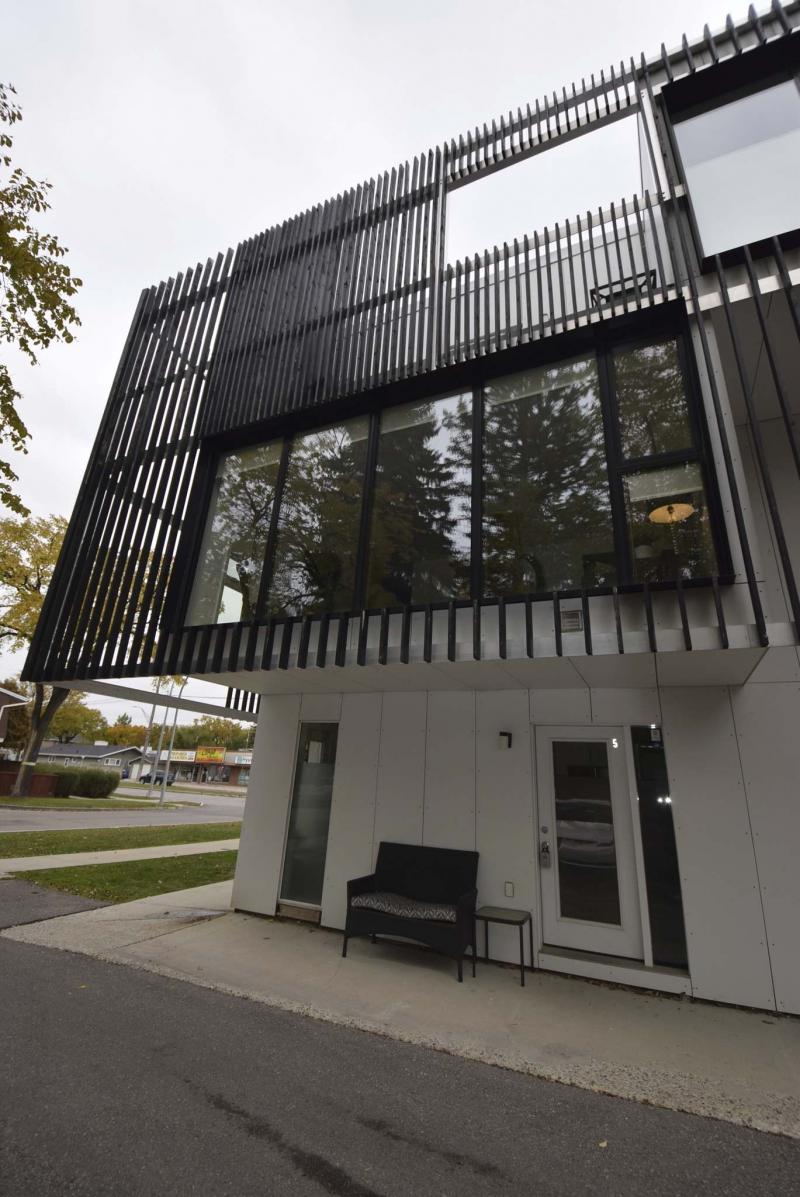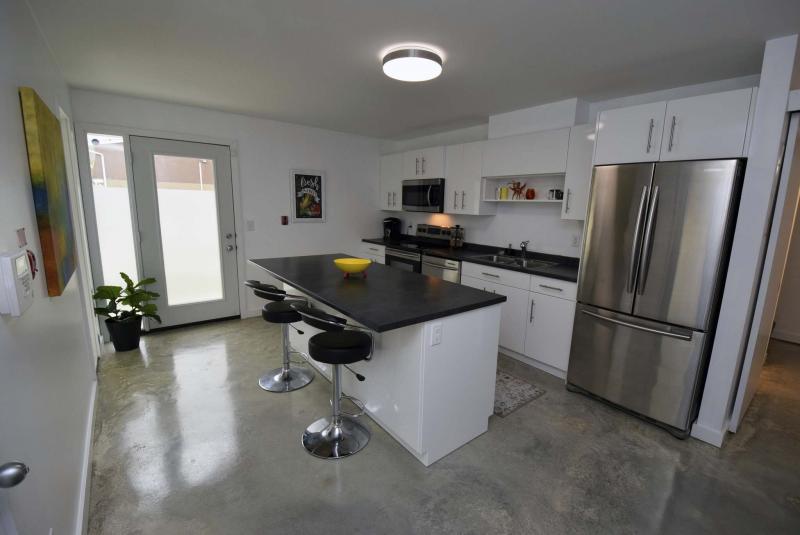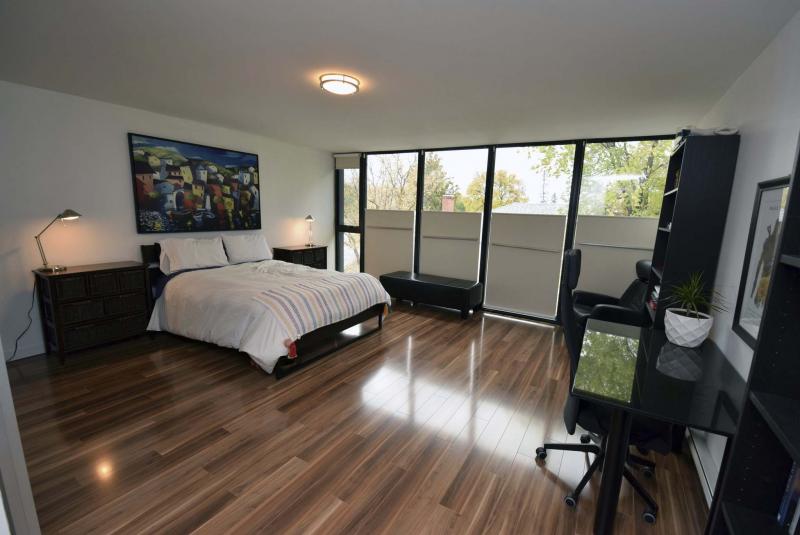 Condos typically tend to fall into three categories — bungalow-style condo, townhome unit or apartment-style suite. If you have a limited budget to work with, it's likely bungalow-style and townhome units are out of reach.
That leaves apartment-style condos, which, while affordable, aren't always terribly inspiring from a design standpoint.
Glen Williams of Century 21 Bachman & Associates says he just listed a seven-year-old condo that's a welcome departure from standard designs.
"This is a unique condo that features a modern, innovative three-level floor plan," he says.
"It doesn't feel like a condo you'd find in Winnipeg. Rather, it has a loft-like feel that makes it feel more like a condo you'd find in Toronto or New York. Best of all, this condo is located in the heart of River Heights."
With its clean, linear design, the building that houses the 1,030-sq.-ft., southwest-facing suite features an exceedingly modern facade. Dark wooden slats on the upper two-thirds of the building contrast with a white base in modern style.
That modern look carries over into the suite's first floor, Williams says.
"You walk directly into a sleek kitchen with polished concrete floor and an abundance of white acrylic soft-close cabinets and charcoal-grey laminate countertops; a large island with breakfast bar and four stainless steel Samsung appliances complete the area," he says.
"There's also a two-piece bath around the corner."
A wide set of enclosed stairs then leads up to the unit's spacious second level.
"The unit was designed to offer an optional floor plan," he says.
"Right now, the current owner is using the second level as a dining room/living room, but you could always use the third floor as a dining room/living room and have the bedroom on the second floor."
Regardless of which way the condo is configured, its clever design maximizes both space and light.
Both spaces on the second and third floor come with floor-to-ceiling windows that span the entire width of their rear walls, making for naturally bright spaces and elevated views of the mature trees populating the residential area next door.
At the same time, all the available space is well-used.
A spacious main bath with soaker tub, washer/dryer nook and mod, linear vanity is tucked away discreetly off the second-floor hallway, while a huge closet with obscured polymer panels offers plenty of storage space on the third floor.
The treetop views from up high are gorgeous, too.
"Because it's a corner unit that faces southwest, light pours in all day — it's the perfect exposure," Williams says, adding that rich laminate plank flooring gives the two upper floors an upscale ambience.
"You're also facing residential housing rather than Grant Avenue. That gives the unit a quiet, secluded feel."
He adds that the building's location, about midpoint in River Heights, just west of Waverley Street, couldn't be better.
"It's in a great spot that's close to all kinds of shops, services and restaurants on Grant Avenue, and is also just a short drive from Kenaston Boulevard and all that it offers. You can get out to Polo Park and downtown in short order, and you're also close to public transit."
In short, the cutting-edge condo is tailor-made for a young professional or professional couple looking for an affordable and well-located first home.
"It's a unit that's funky, yet functional," Williams says.
"The huge windows let in tons of light and great views, there's plenty of space and you can configure the condo to meet your exact needs.
"There's no need to settle for the ordinary when you can find a unique condo like this that's stylish, livable and situated in a great, central location."
lewys@mymts.net
The details
Location: 5-1530 Grant Ave., River Heights
Year Built: 2011
Style: Three-level apartment-style condo
Size: 1,030 sq. ft.
Bedrooms: 1
Bathrooms: 1.5
Price: $229,900
Contact: Glen Williams, Century 21 Bachman & Associates, 204-453-7653