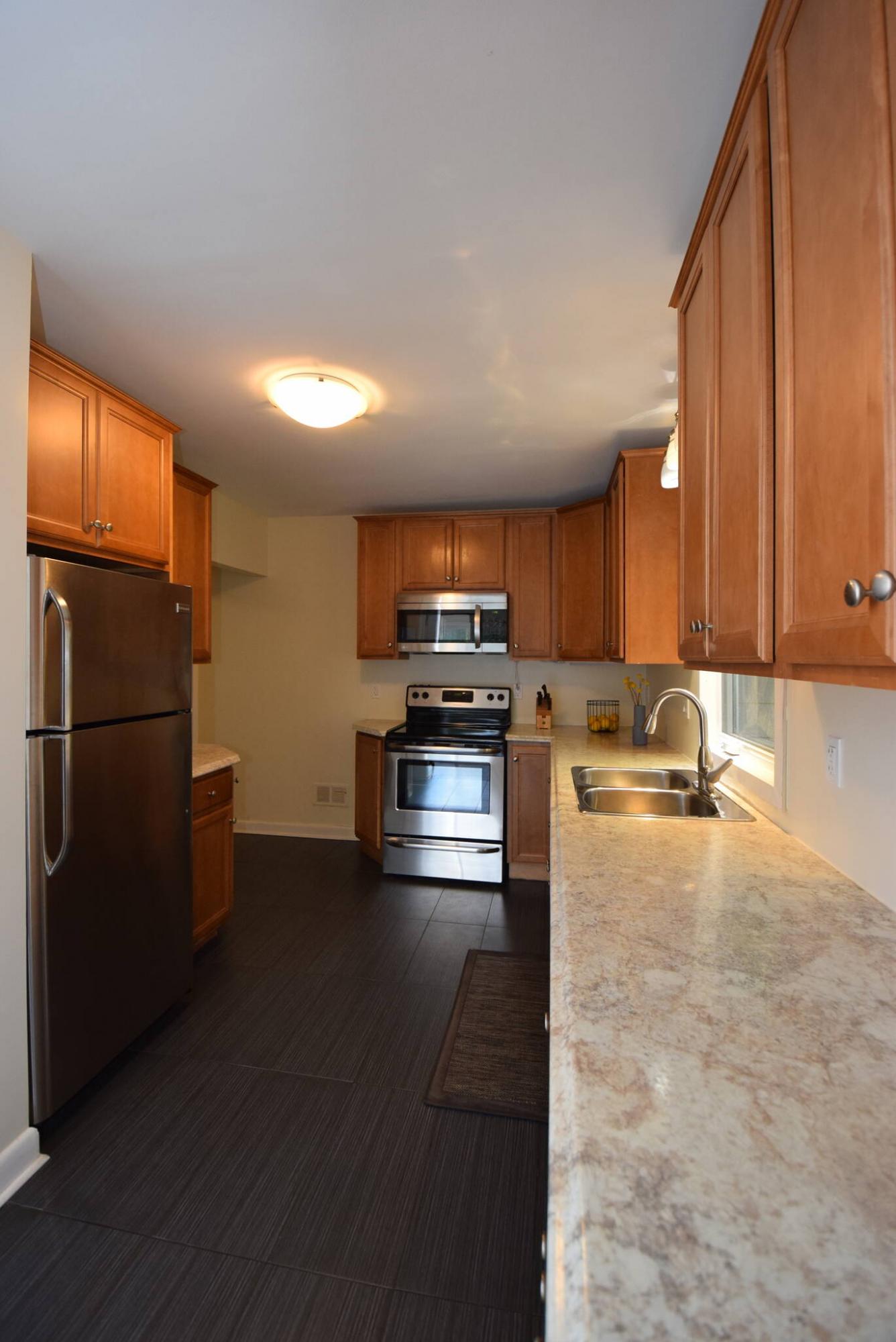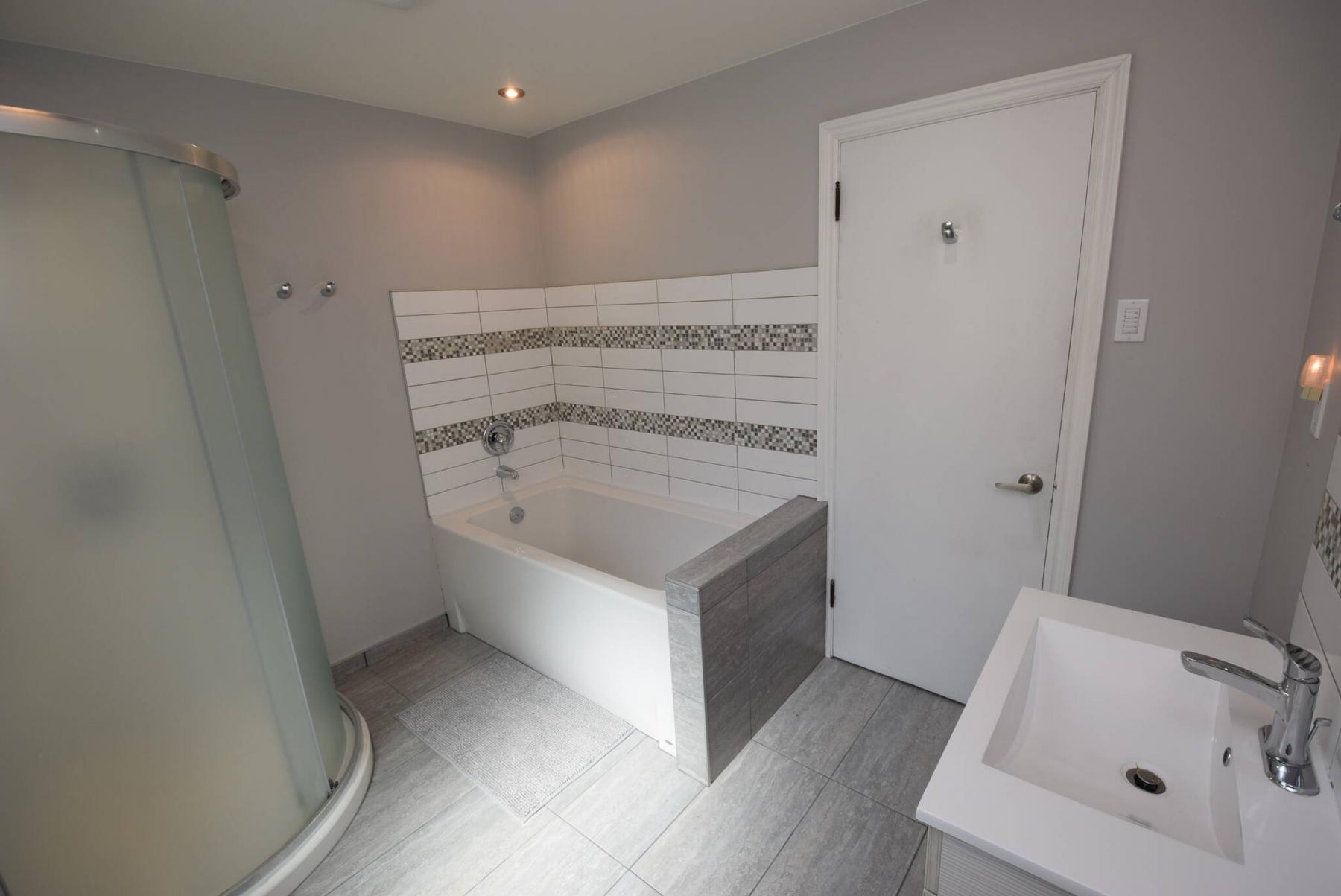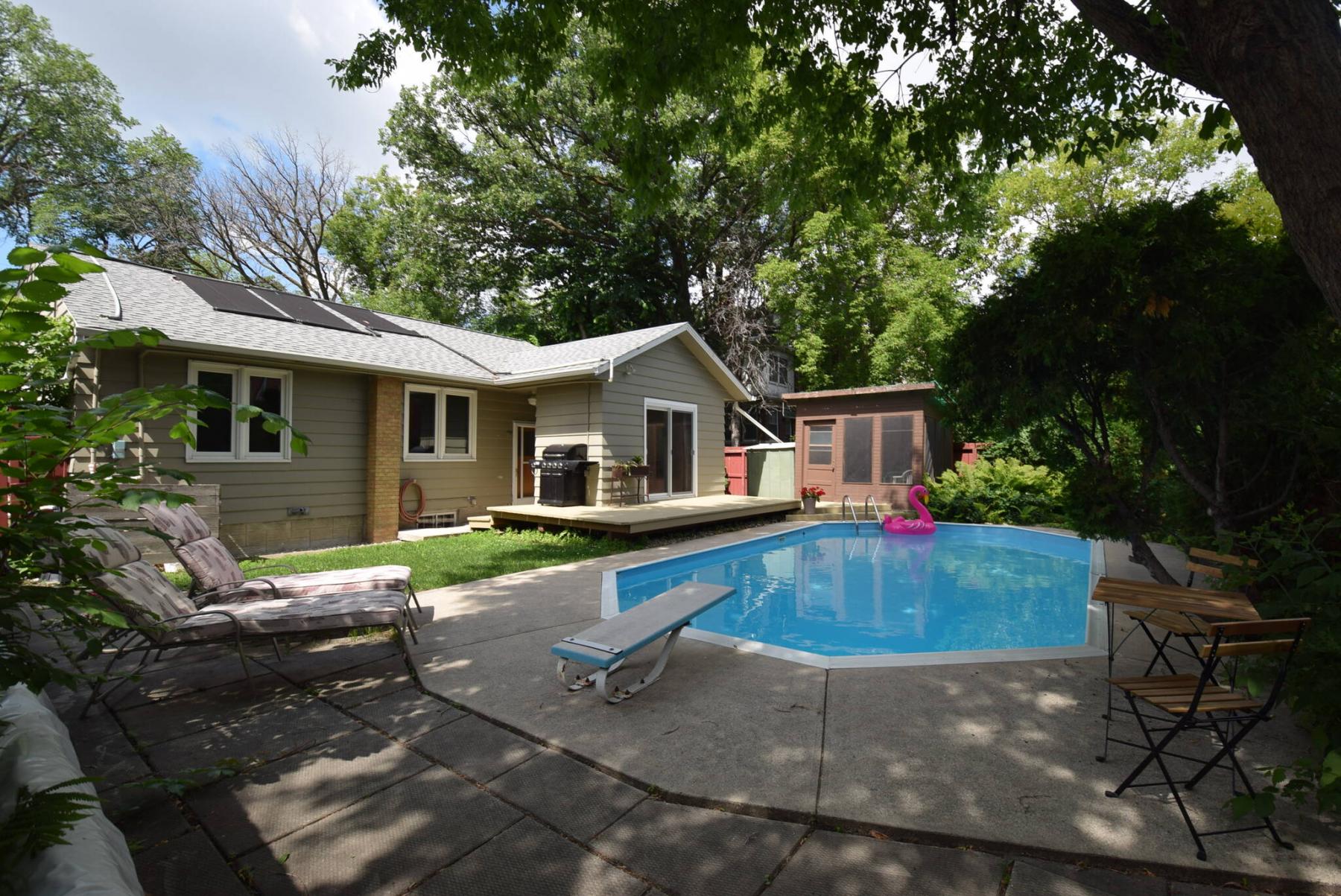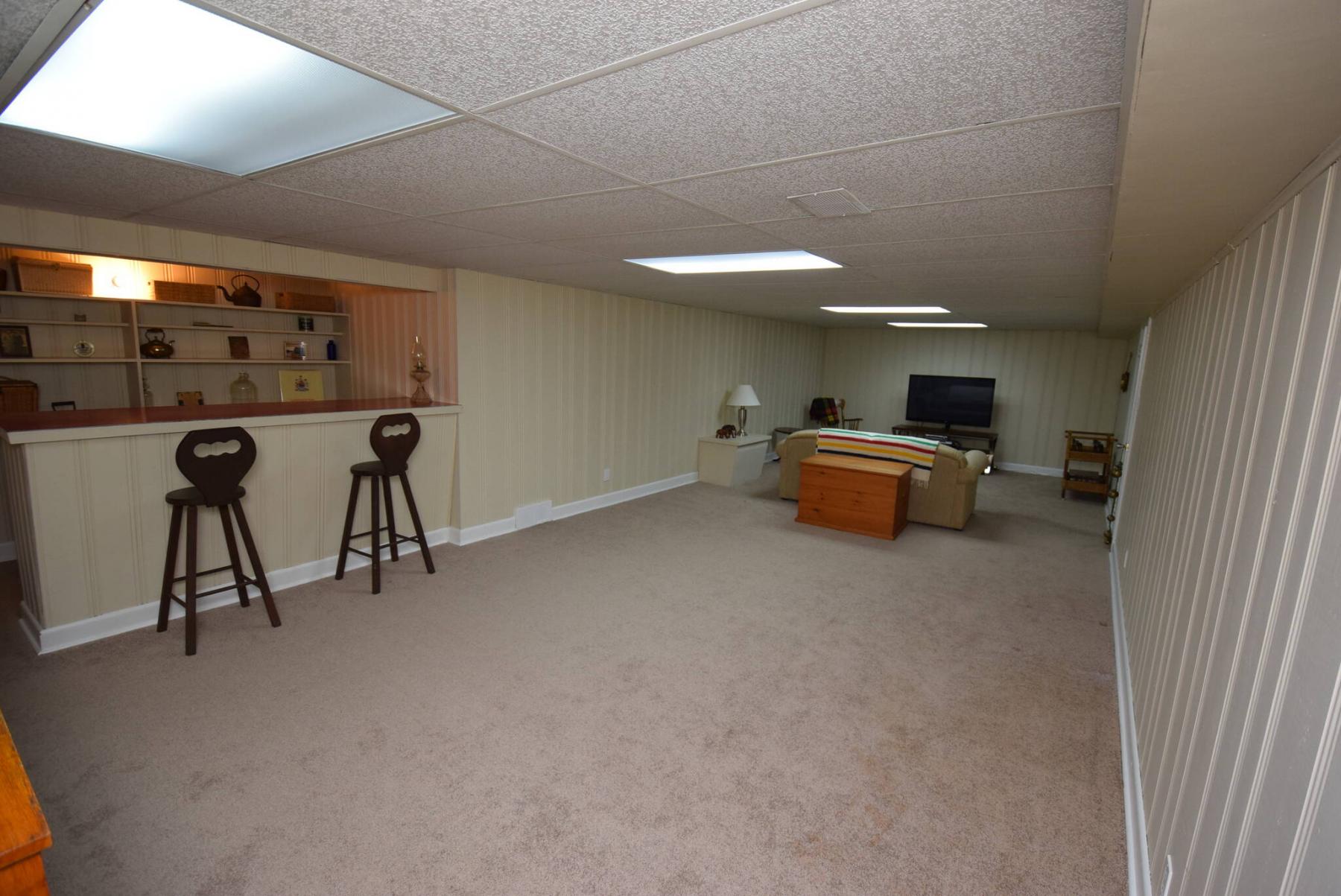 When you think of Armstrong's Point, the image that comes to mind is one of sprawling, stately mansions lining the streets amid a collection of magnificent, century-old trees.
And while that's largely the rule in the historic area, there are exceptions.
A prime example would be a pocket of homes found on one of the streets, which is known simply as West Gate, says Eric Neumann of Realty Executives First Choice.
"Back in 1953, an architect by the name of H.W. Levin wanted to do something different, so he designed a series of appealing, mid-sized bungalows that served as a counterpoint to all the huge mansions," he says. "They fit into the area beautifully."
From the outside, 45 West Gate — which measures in at 1,270 square-feet and comes with an attached garage — looks neat and tidy, perhaps even unassuming.
Turns out, that modest, cottage-like look is misleading, as the 69-year-old home is something of a wolf in sheep's clothing.
"It's a home that just gets better and better as you move from front to back," says Neumann. "Its layout is really good, and it's filled with a number of wonderful spaces."
As is the case with most homes, the well-kept bungalow starts off with a living room — nothing out of the ordinary — or is there?
"First of all, it's larger than normal, which makes it great for hosting guests. Second, it has a newer picture window on its rear wall that provides a gorgeous view of the beautiful front yard and trees. And finally, it opens onto the back of the home in a way that allows natural light to flow freely from front to back."
Upon closer inspection, it becomes evident that the infusion of natural light comes from a large window behind the formal dining room, which was placed directly to the rear of the living room.
A on its left-hand wall then leads into a galley-style kitchen that is anything but a relic of the 1950s.
"It was beautifully updated with loads of maple cabinets, brown laminate countertops, stainless appliances and a grey tile floor," he says. "It's a very contemporary, and functional space."
The space to the rear of the kitchen, a cosy breakfast nook/sunroom, is truly special, adds Neumann.
"Not only is it a wonderful spot to sit in and enjoy breakfast in the morning, but a patio door on its rear wall leads out to a private backyard with a deck, in-ground pool, pool house, trees, and beautiful landscaping. It's a real retreat that's great for hosting or creating great memories with the family."
Back inside, the main floor is complete by a bedroom wing that holds three spaces: a thoroughly modern four-piece bath, secondary bedroom, and primary bedroom.
"The bathroom has been nicely updated with a tile floor, soaker tub with tile surround, corner shower and a wall-hung vanity with tile backsplash," he says. "A big, obscured glass window on its rear wall lets in lots of natural light while maintaining privacy."
Then, there's the privately positioned primary bedroom.
"It's a good size, and comes with oak hardwoods, a spacious double closet and a large window that provides the same wonderful front yard view showcased in the living room," says Neumann. "It's also just steps from the beautifully remodelled bathroom."
He adds that there's also plenty of utility downstairs.
"There's a three-piece bath, potential third bedroom, (its window would need to be enlarged for it to meet legal egress), and a huge rec room with media area, dry bar and an area that could be used as a game or play area. The mechanical room holds a high-efficient furnace, hot water tank and washer/dryer. Plus, there's ample storage space."
Last — but certainly not least — there's the home's location.
"It's close to everything, from parks to walkways, Wellington Crescent, the Sherbrook strip, the river, the Cornish Library and all the neighbours are great," says Neumann. "It's a great alternative to River Heights, Wolseley or Crescentwood, and if you're downsizing or have a small family, you couldn't find a better area to call home."
lewys@mymts.net
Details
Location: 45 West Gate, Armstrong's Point
Year Built: 1953
Style: bungalow
Size: 1,278 sq. ft.
Bedrooms: three
Bathrooms: two
Price: $539,900
Contact: Eric Neumann, Realty Executives First Choice, 204-885-8999