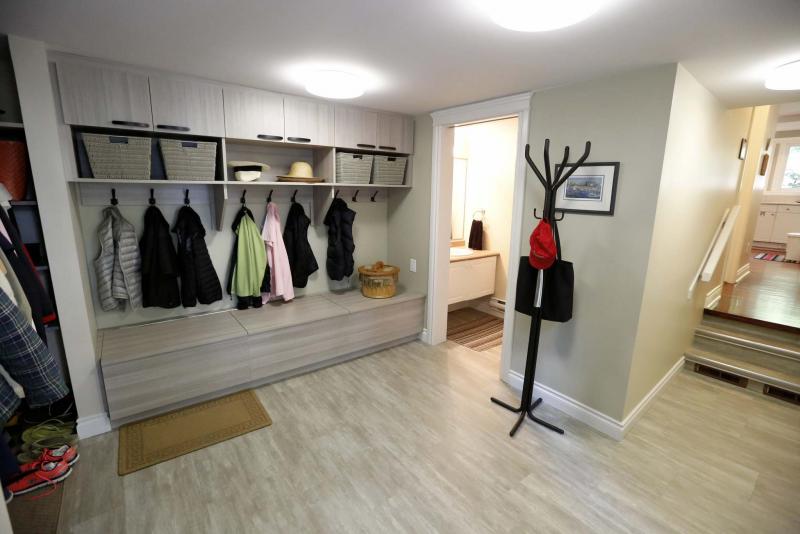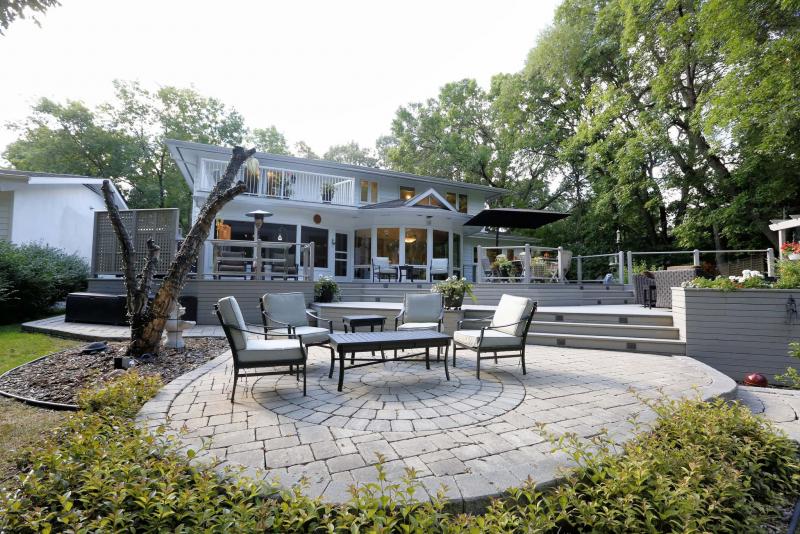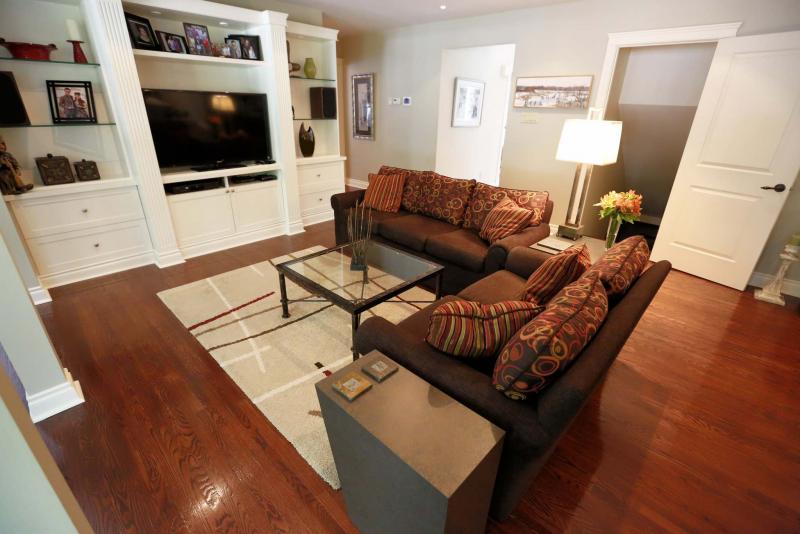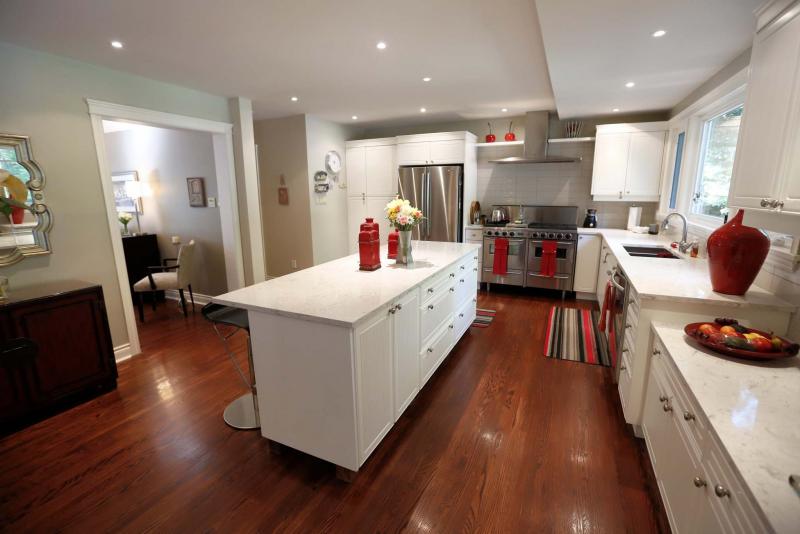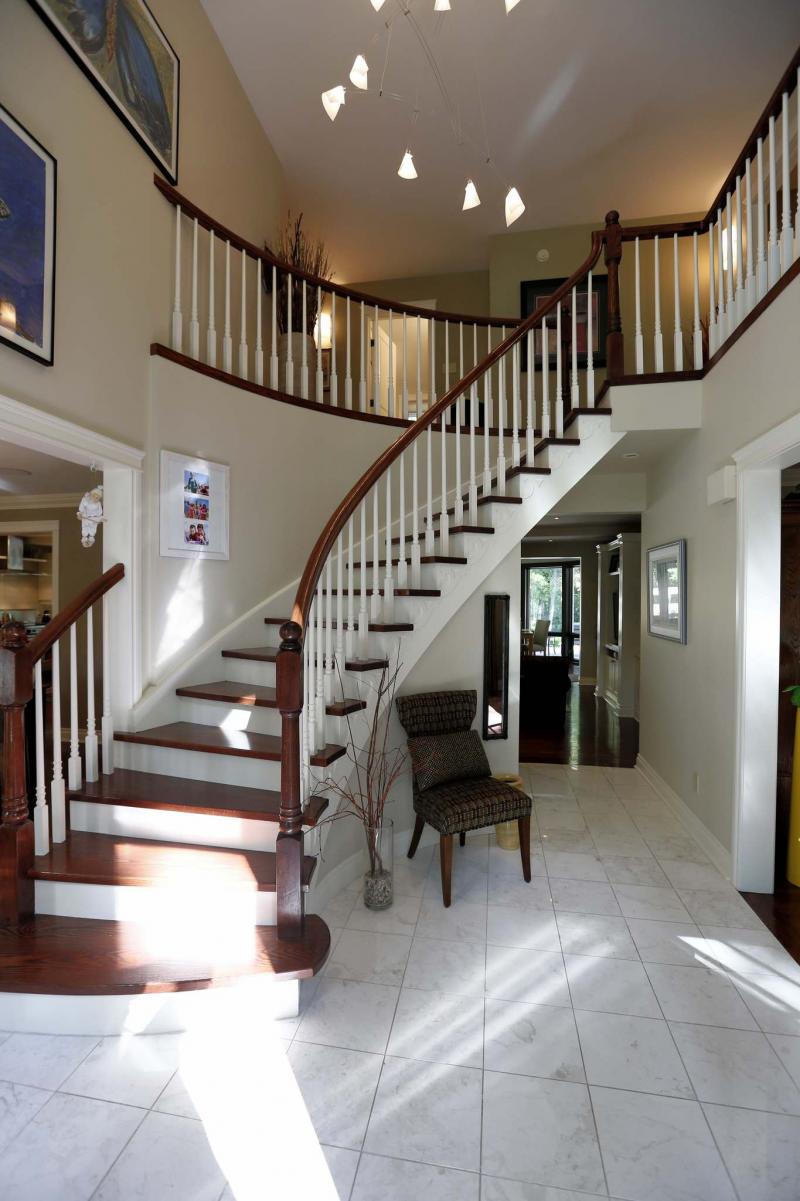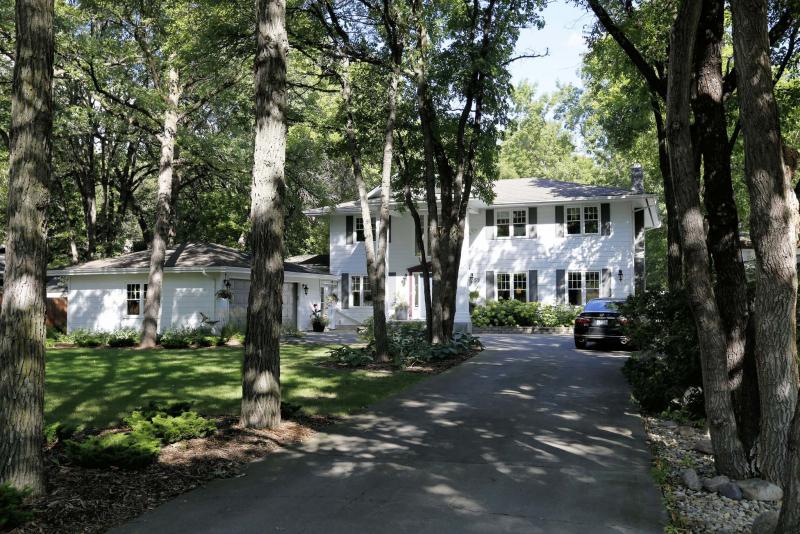 Sometimes you can drive by a spectacular enclave of homes without ever knowing it.
A prime example is St. Vital's Pulberry district. Driving down St. Vital Road — which essentially serves as the area's entrance — the homes on either side of the road are framed beautifully by mature trees that lend a park-like feel to the area.
Turn on to Salme Drive, and you find an isolated spot where a wonderful collection of stately homes were built more than 50 years ago on treed lots that stretch back toward the Red River.
One of those homes is 59 Salme Dr., a custom-built, 3,641-sq.-ft., two-storey design constructed in 1966.
"This home represents a rare opportunity to experience luxury living in a park-like setting backing onto the Red River on a spectacular 80-foot by 430-foot lot," Coldwell Banker Preferred Real Estate's Sandy Loptson says. "This quiet, peaceful and private estate is in a world of its own, just 10 minutes from downtown, only steps from St. Vital Park and close to a host of amenities."
Set well back on the lot amid ancient oak, elm and ash trees, the sprawling home features an aura that reminds you of a lavish southern estate. The grounds both front and back are immaculate and there's little in the way of intrusive sound.
Just as you're in your own little world outside, the same applies inside the home, which has been masterfully updated by its outgoing owners.
"All told, there's approximately $240,000 worth of upgrades," Loptson says. "The home has been extensively renovated, and features high-end, high-quality finishes throughout. It's a solid home from the foundation up — it was built on piles and a previous owner (who was a contractor) put in a structural wood floor in the basement. The addition (solarium, three-season sunroom) was built on piles, as was the backyard deck."
The layout begins with a wide foyernotable for its elegant white/grey marble floor and grand oak staircase that curves majestically up to the upper level. On either side of the staircase is a huge formal dining room and large living room with a marble-trimmed wood-burning fireplace.
A wide doorway to the rear of the dining room then takes you into an amazing area featuring a modern kitchen, media area (next to the kitchen), solarium, three-season sunroom and den which has access to both the sunroom and living room. There's also a door that leads out to a huge deck bordering the backyard's enchanted forest, which stretches all the way down to the river.
It's an area the owners spend most of their time in, Loptson says:
"Huge windows let in all kinds of natural light and gorgeous backyard views, while the beautiful (light cappuccino) oak hardwoods give it a nice warmth. The kitchen just had (white/grey) quartz countertops put in to go with all the white cabinetry, light taupe tile backsplash and stainless appliances. There's also a nine-foot island, plus an under-mounted (stainless) double sink that looks out on to the backyard. It's perfect for entertaining."
She notes the main floor also contains another key update: a wing to the kitchen's rear that adds more modern function to the home.
"It features not only a powder room and main-floor laundry room, but a huge mudroom with tons of built-in storage that connects to the garage — it's a great feature."
Head upstairs via the sweeping staircase, and you find a second floor that's as beautiful and functional as the main floor. For starters, there's a den with a built-in bookcase and two good-sized secondary bedrooms.
The other two spaces that fill out the home's top floor are true stand-outs, Loptson says. "The (four-piece) main bathroom is like going back in time with its clawfoot tub, marble floor and white wainscoting. Then, there's the deluxe, five-piece master suite."
Few homes of this vintage come with the features found here, she adds. "It has a private balcony that overlooks the backyard, and that's perfect for morning or evening coffee — the view puts you in another world. It also features a beautiful ensuite with corner-jetted tub, glass/tile shower and French provincial vanity with dual sinks. The ensuite, which has three windows and is the size of a small bedroom, offers all kinds of built-in storage."
Finally, there's the fully-finished (and immaculate) basement, which features a media area, exercise area, big fourth bedroom and four-piece bath.
"This home is a rarity," Loptson says. "With all the updates, it's as if the whole home has been reinvented. It's like buying a new home, only it has the character you get when you buy in an established area. This property has it all, and is one of Winnipeg's best-kept secrets."
lewys@mymts.net
Details
Location: 59 Salme Dr., St. Vital
Year Built: 1966
Style: Two-storey
Size: 3,641 sq. ft.
Bedrooms: 4
Bathrooms: 3 Full, 2 Half
Price: $1,295,000
Contact: Sandy Loptson, Coldwell Banker Preferred Real Estate, 204-985-4300