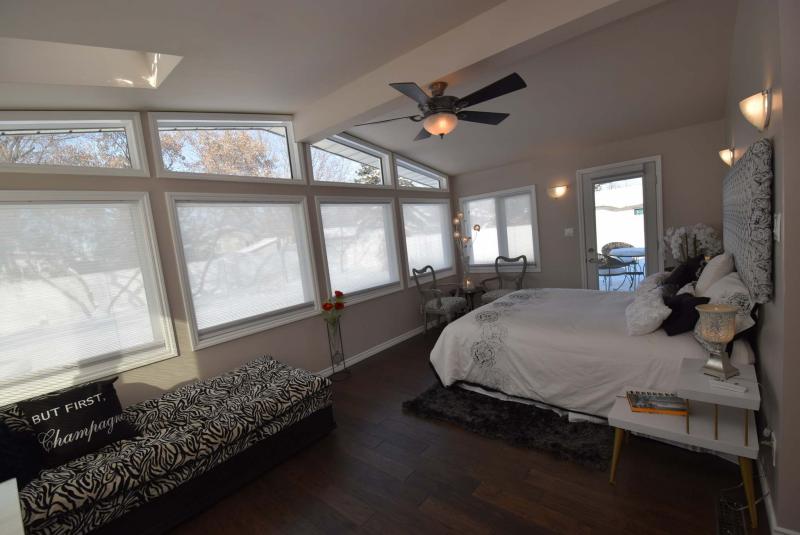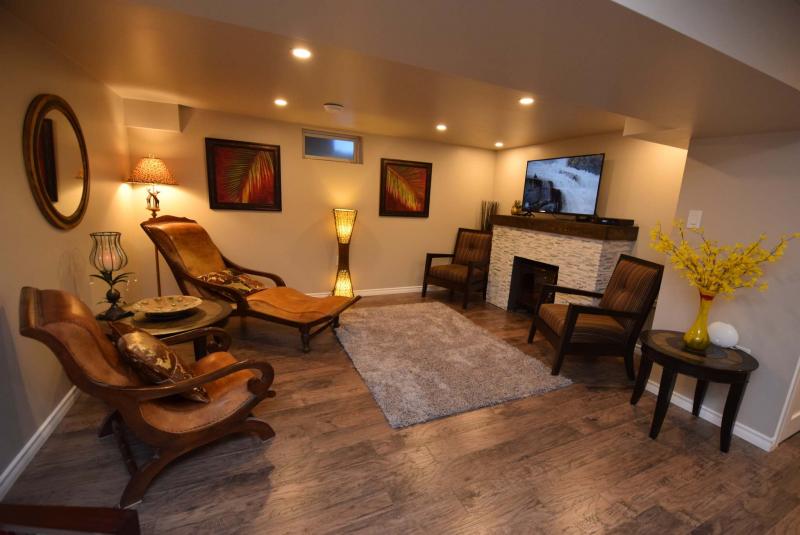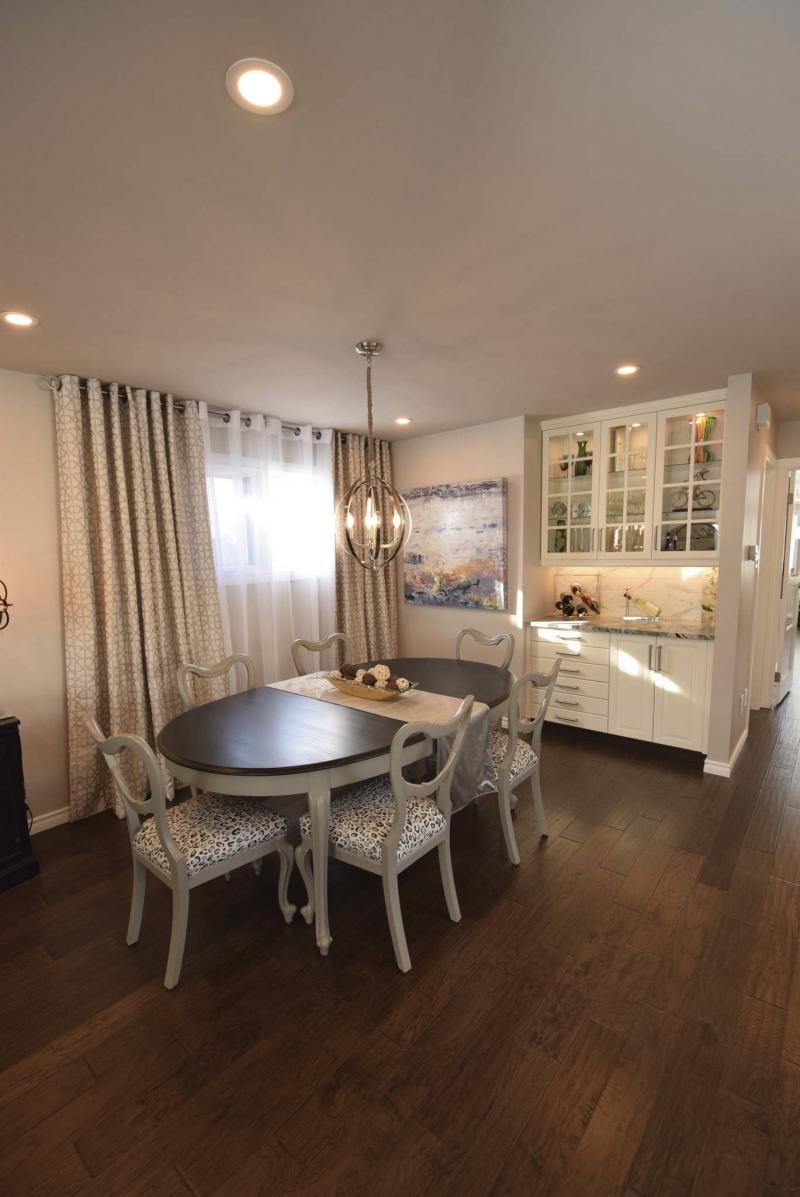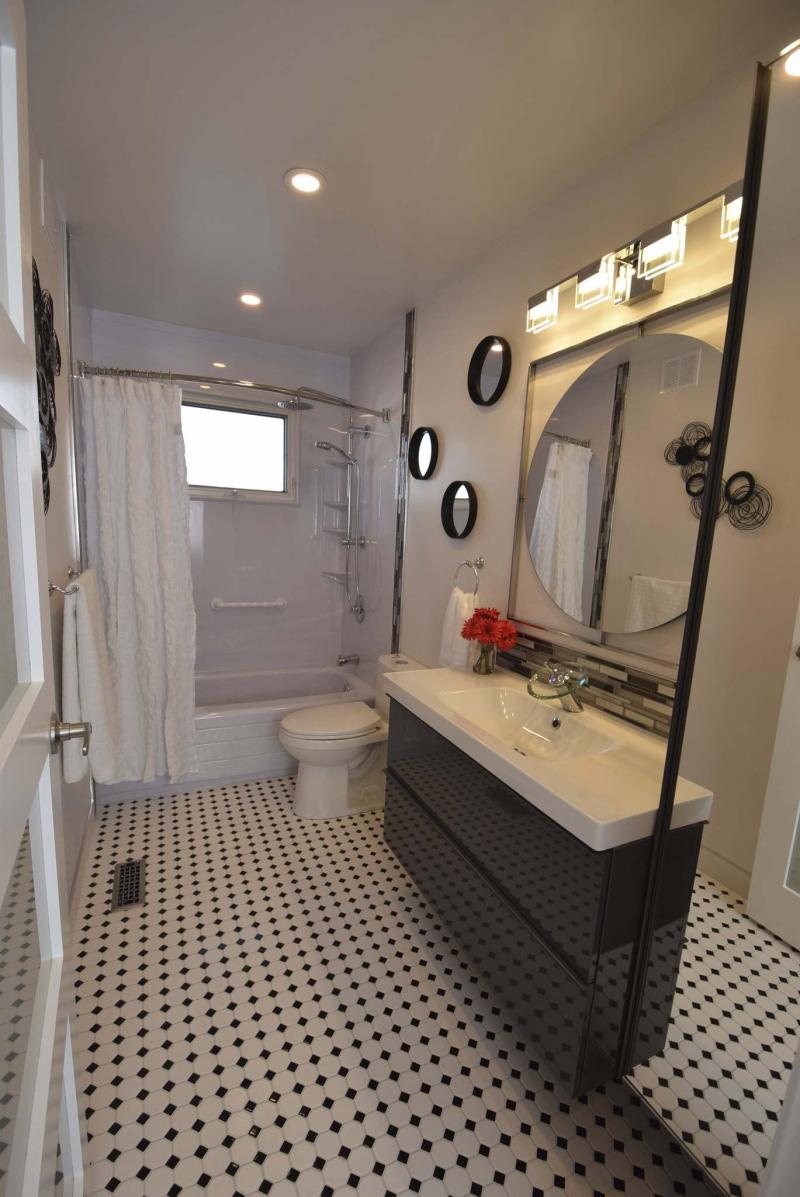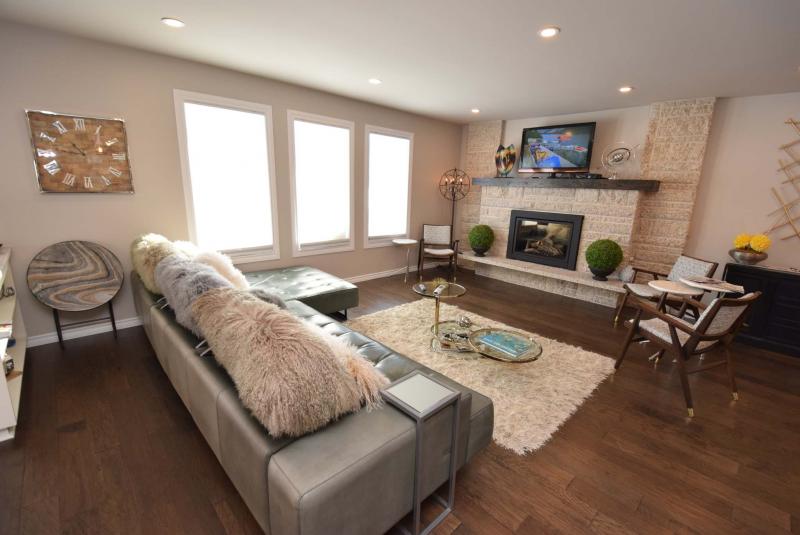 From the curb, this tidy home on Carlotta Crescent in Charleswood looks pretty much like your standard bungalow built in the 1970s.
Step inside, however, and it's a whole different story.
"The home has been completely remodelled," says Brett Castelane of 21 Century Bachman & Associates, who's marketing the 1,400-sq.-ft. bungalow with his father, Cole Castelane. "What was once a dated home with green carpeting and an awkward layout was transformed into a totally contemporary home."
That transformation started in the home's main living area.
Once a chopped-up space, it was completely revised by renovators Tracey Adam and her husband, Richard Nickel.
"We opened the area right up," Adam says, adding that the renovation took exactly one year to complete. "When we got here, the kitchen was closed off from the rest of the area, so we removed the wall so it would open onto the dining room and living room."
Turns out, that wasn't the only revision made to the area.
"There was a Tyndall stone feature wall in the living room that Richard knocked out, reassembled and put a gas fireplace in," she adds. "It now serves as the focal point of the living room."
Castelane says the attention to detail both in the great room and in all other areas of the home is phenomenal.
"Every space is stunning, from the great room right through to the master suite. Take the great room, for example. Gorgeous distressed oak hardwoods combine with granite countertops, off-white cabinets, a tile backsplash and island with a grey base and tile accents to give the area a rich, warm feel."
He adds that opening up the main living area further transformed it in two key areas.
"Not only does the area offer wonderful flow between spaces, but it's also a naturally bright area. Tons of natural light pours in from three huge windows on the living room's front wall, a window next to the dining area and a window over the kitchen sink."
A hallway at the home's midpoint (just past the kitchen and dining room) then leads to a wing that holds a luxurious four-piece bath, big secondary bedroom — and a spectacular master suite that's chock full of sensational surprises.
"We created this area from scratch," Adam says. "It worked out really well, as it acts as a buffer for the master suite. It's a private space that really is a true retreat."
And how.
A vaulted ceiling and rear wall of windows — there are also two large windows on the side walls — create a spacious, airy feel that beckons you to come and relax in light-filled splendor.
There's room for a day bed and/or reading chair, plenty of space for a king-sized bed and furniture, and even a patio door on the far wall that provides access to the backyard deck and patio.
There's also an ensuite, Adam says.
"It's actually hidden behind a sliding barn door between his/her closets on the right-hand wall leading in to the bedroom. It features his/her vanities, a soaker tub with marble backsplash and front facade, heated tile floor and five-foot glass/tile shower. It's a luxurious, private space."
Finally, the cavernous basement — which was previously unfinished — was then fully developed to take the home's total livable space to 2,400 sq. ft.
"There's about another 1,000 sq. ft. of livable space that includes a spacious rec room with laminate plank flooring, a three-piece bath, big laundry room and two huge bedrooms. There's also loads of storage space, and the home also comes with a newer high-efficiency furnace."
He adds that no detail was overlooked during the painstaking renovation.
"The home was also re-insulated. Insulation in the attic has an R-value of 60, while the basement walls have an R-value of 24. Tracy and Richard not only used every inch of the home, but they did everything properly with permits at every stage of the project."
That keen attention to detail ultimately yielded a like-new home in one of the city's most sought-after areas.
"You don't get the level of detail in new homes that you get in this home, and you definitely don't get a home in such a mature location," Castelane says.
"You're getting a beautifully remodelled, turnkey home in a great area that's close to a host of key amenities. There's no reason to buy new when you can find a home like this."
lewys@mymts.net
The details
Location: 18 Carlotta Cres., Charleswood
Year built: 1977; Remodelled 2018
Style: Bungalow
Size: 1,400 sq. ft.
Bedrooms: 4
Bathrooms: 3
Price: $499,800
Contact: Cole Castelane or Brett Castelane, Century 21 Bachman & Associates, 204-453-7653