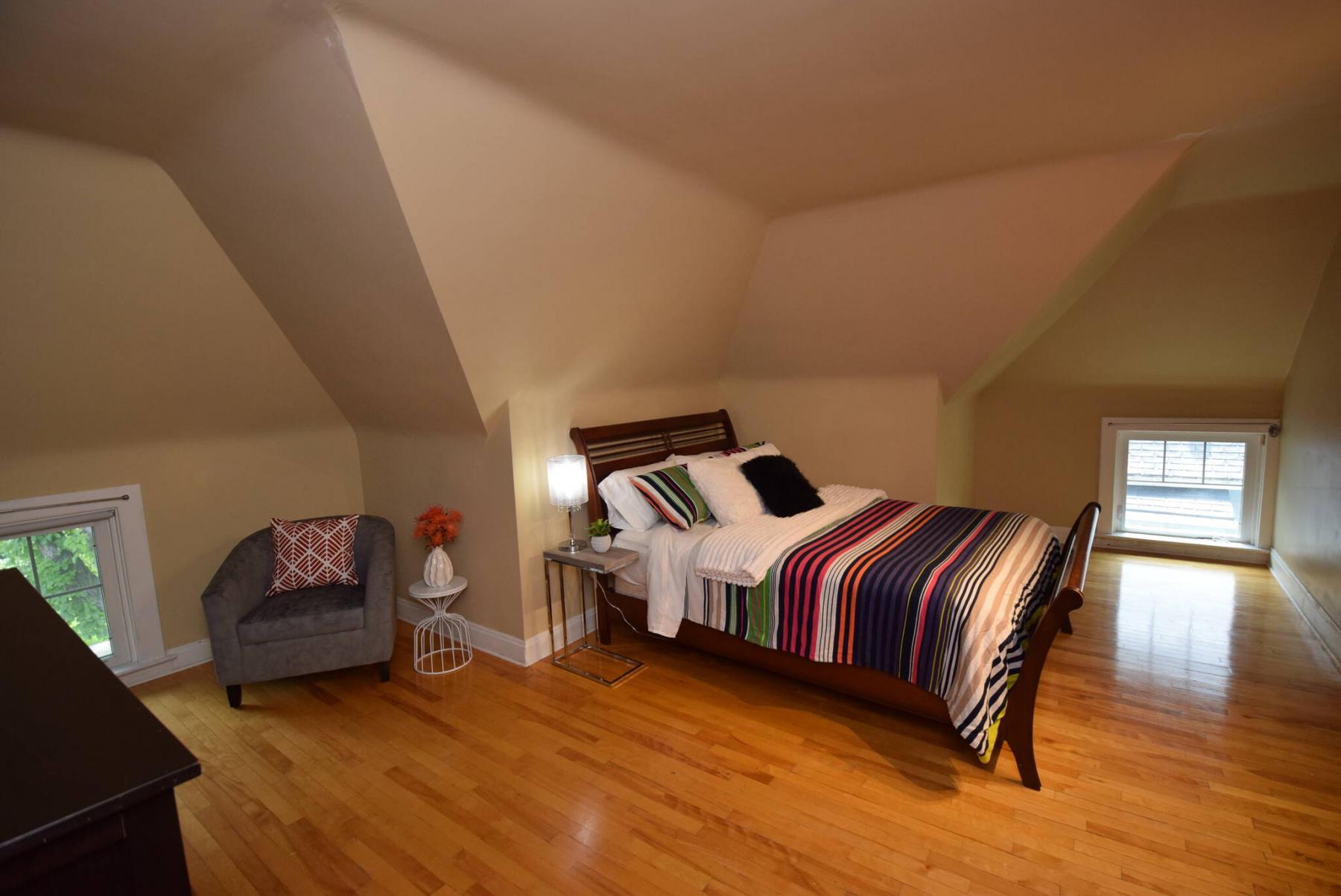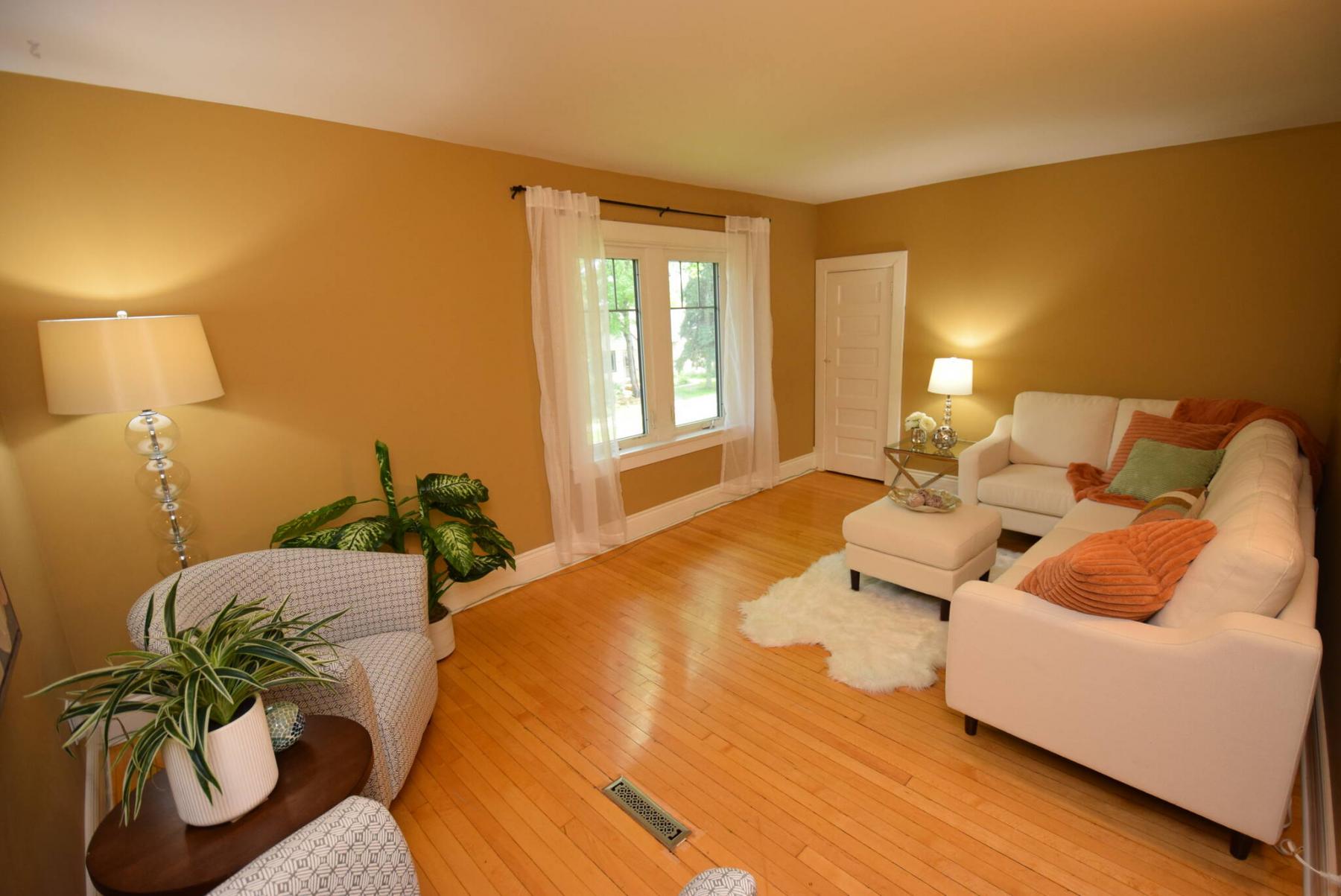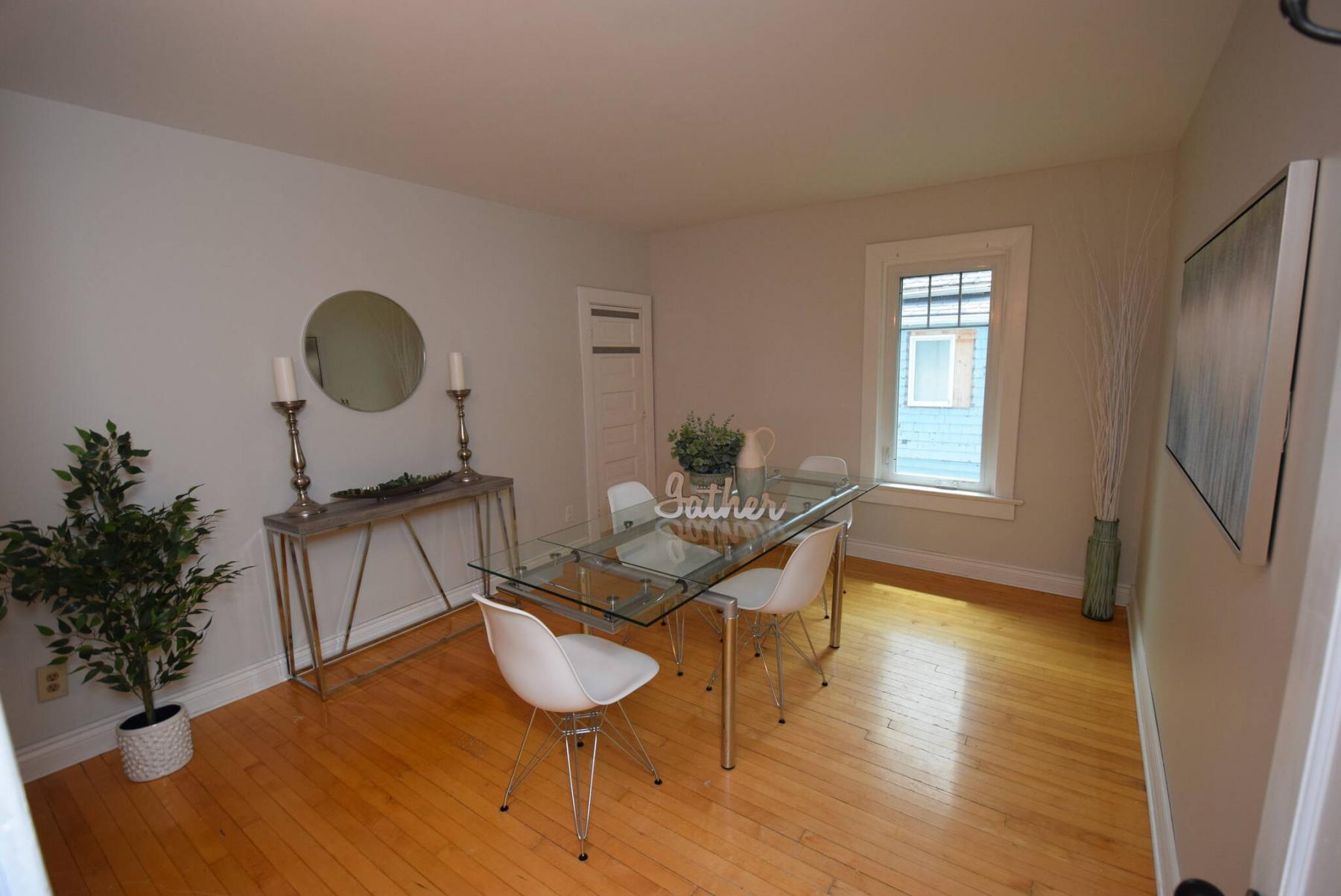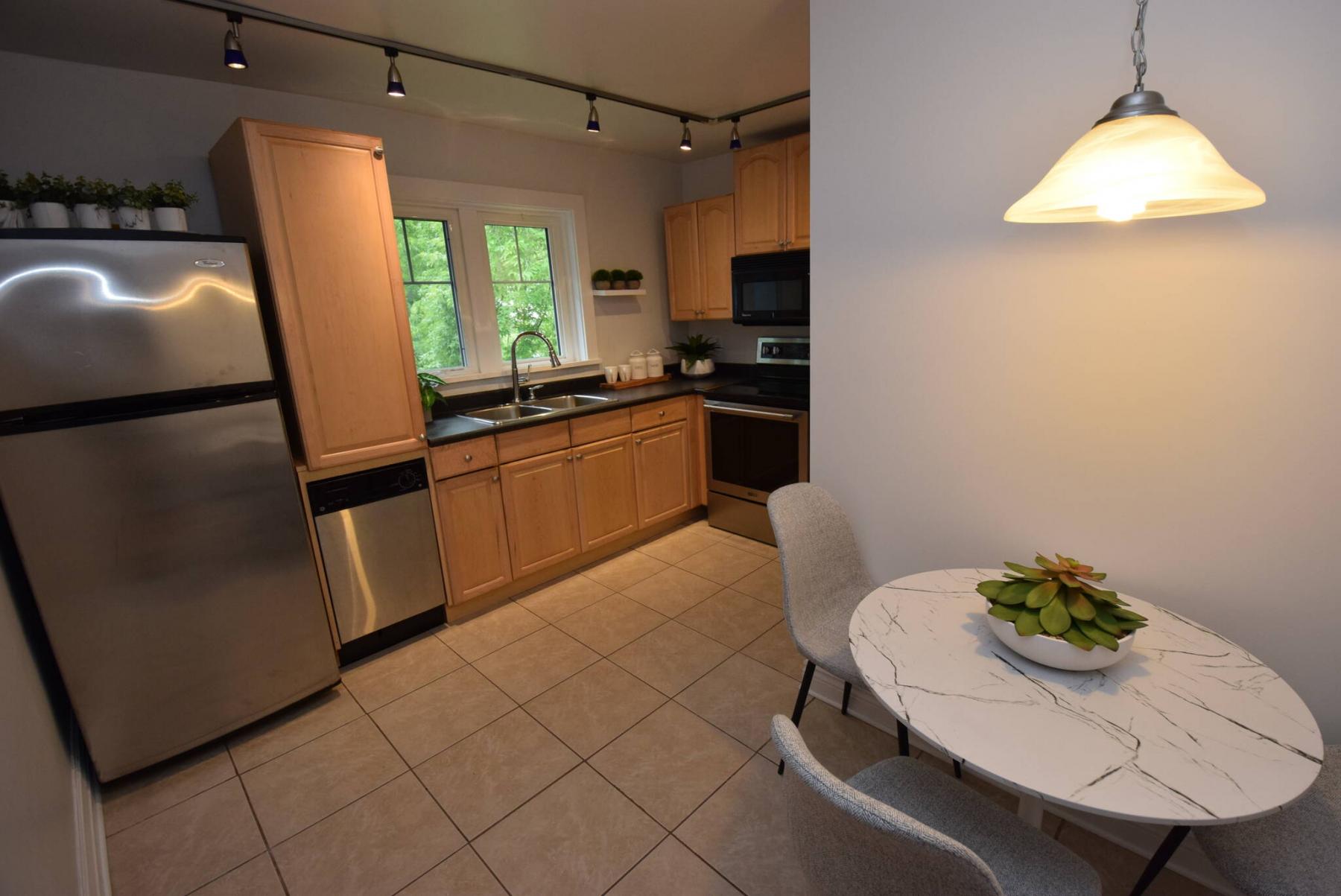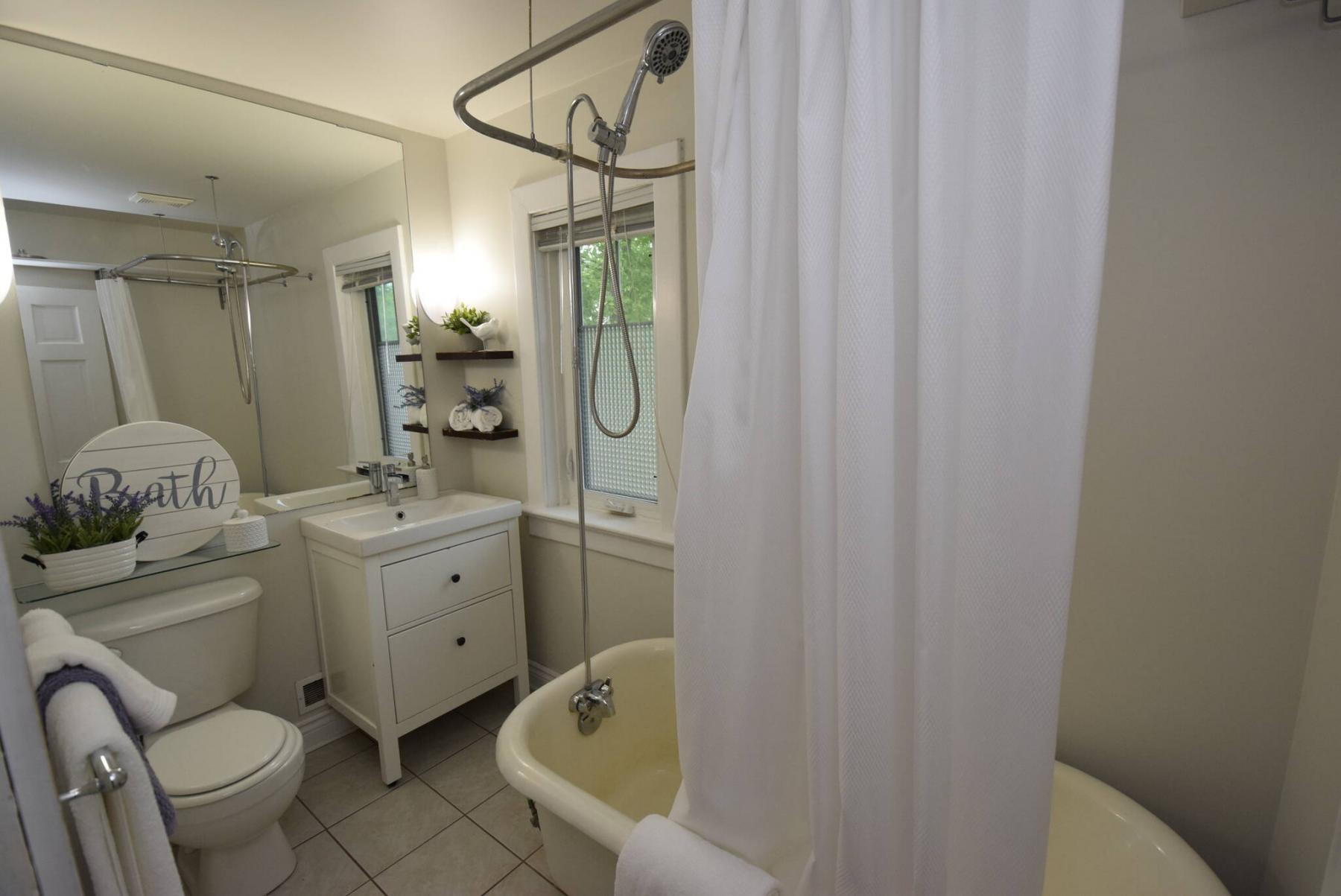 As attractive as apartment-style condominiums are to first-time buyers with modest budgets, they come with their share of deficiencies.
First, because many apartment-style condominium complexes were once apartments, they were — in many instances — built in less-than ideal locations close to main thoroughfares or industrial areas.
Add to that the fact that such units often suffer from a lack of storage space, poor light flow and smaller room sizes, and you have dwellings that, while affordable, aren't all that livable.
That's not the case with a townhome-style unit found in a charming early 1900s-era home in the heart of Wolseley, says Shona Scappaticci of Realty Executives First Choice.
"The first thing that sets it apart from apartment-style suites is that it has its own separate entrance at ground level," she says of the 1,090 sq.-ft., three-bedroom, one-bath unit. "Right away, it gives you a private, house-like feel."
Once inside, an elegantly tiled foyer leads to original oak stairs that take you up to the main floor of the spacious two-level unit.
Instead of walking into a wide-open main living area as you would in an apartment-style condo, you find yourself in a hallway with three areas spaced out neatly to the right: a good-sized bathroom, kitchen and bedroom.
"I love the feel you get walking in," says Scappaticci. "Not only do you have the three spaces set out perfectly along the right-hand wall, but you get all kinds of character with original maple hardwoods, high baseboards and a gorgeous upper-level staircase to the left."
Most importantly, each of the three spaces is a good size — and naturally bright.
"All three spaces, from the bathroom to bedroom, are extremely functional, and each has a large, triple-pane window that lets in lots of natural light," she notes. "The blend of character and modern upgrades is just so charming. The bathroom, with its tile floor, clawfoot tub and contemporary vanity is a great example of that."
Then — somewhat unexpectedly — there's the eat-in modern kitchen.
At about 12 feet by 12 feet, it's quite spacious with an eating nook for two, and has been beautifully upgraded with a tile floor, maple cabinets, laminate countertops and stainless appliances.
"There's also a double sink on its rear wall next to a pair of windows that let in loads of natural light," she says, adding the two spaces that round out the main floor are just as functional.
"There's a bedroom with a huge window and maple hardwoods that's currently being used as a dining room, but it could easily be converted to use as a bedroom or office. As wonderful as it is, the space at the end of the hall really makes the main floor."
That space turns out to be a 16-foot by 12-foot living room.
"Not only is it massive, but it also comes with a huge window that lets in more natural light and provides a wonderful view of the street with all its gorgeous, mature trees from up high," Scappaticci says. "And the contemporary colours — taupe walls and white baseboards — go perfectly with the maple hardwoods."
Take the wide, striking staircase up to the unit's top level, and you find even more function and character.
Function comes in the form of a cleverly placed laundry closet with stackable washer and dryer. The character comes in the form of the two bedrooms that border a compact landing area (no wasted hallway space here).
"There's a cute, cosy bedroom with a desk nook, and a huge 19-foot by 17-foot primary bedroom," she says. "Both bedrooms are filled with character."
Tucked away in a private spot at the end of the landing, the unique, L-shaped primary bedroom is filled with charm and flexibility.
"An angled ceiling gives it all kinds of character, along with its gorgeous maple hardwoods," adds Scappaticci. "There's room for a sitting/reading area next to a large window on its rear wall, or the area could even be converted into a walk-in closet. A large window on its right-hand wall lets in even more natural light."
Scappaticci says the condo's beautiful, vibrant location matches its charm and function.
"You're just a short walk to cool cafes and shops, walking and biking trails are nearby, and you'll enjoy easy access to Polo Park, downtown and transit. You also get your own private balcony, basement storage and forced air heating and cooling from a high-efficient furnace. This updated, house-like condo has so much to offer — character, livability and affordability."
lewys@mymts.net