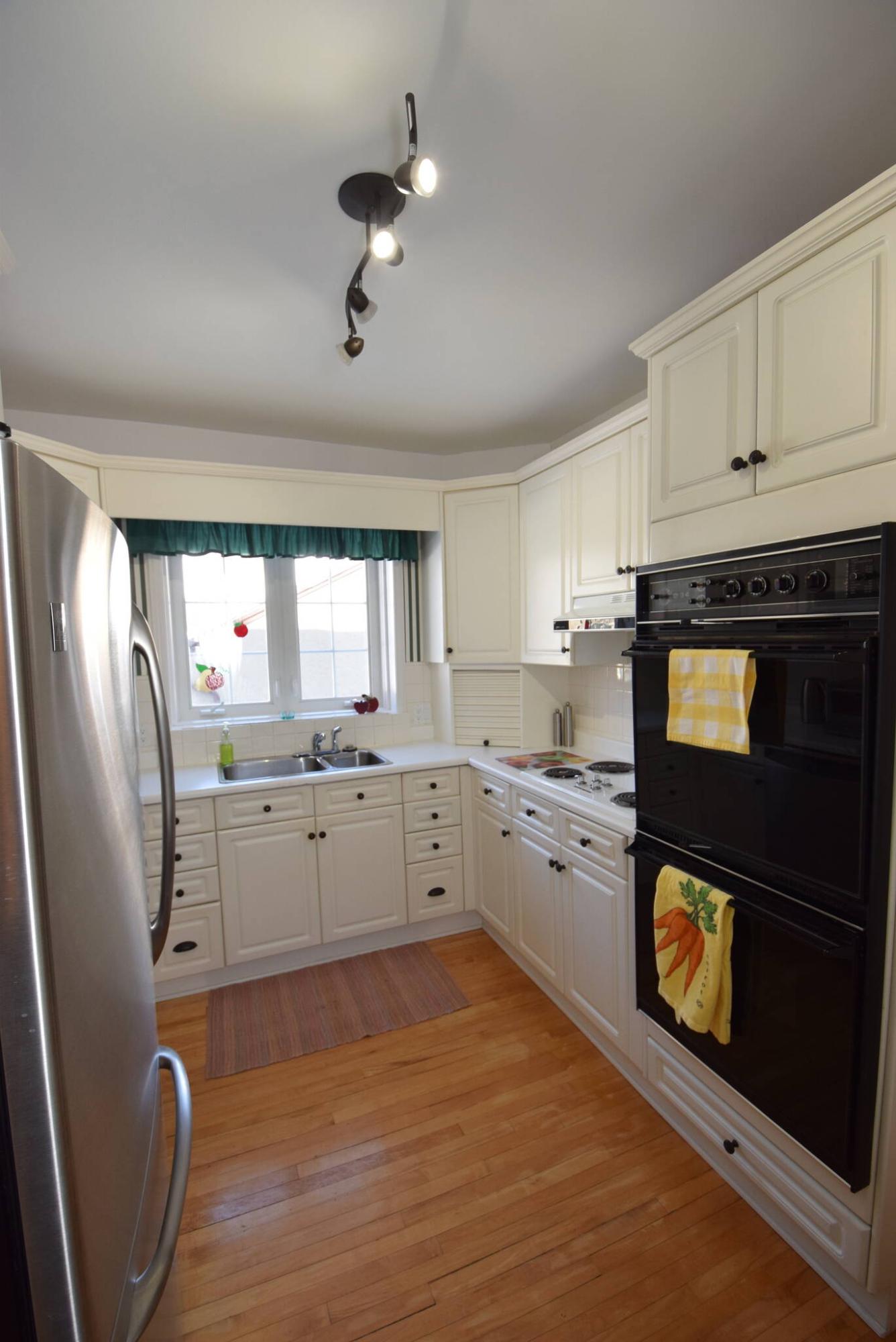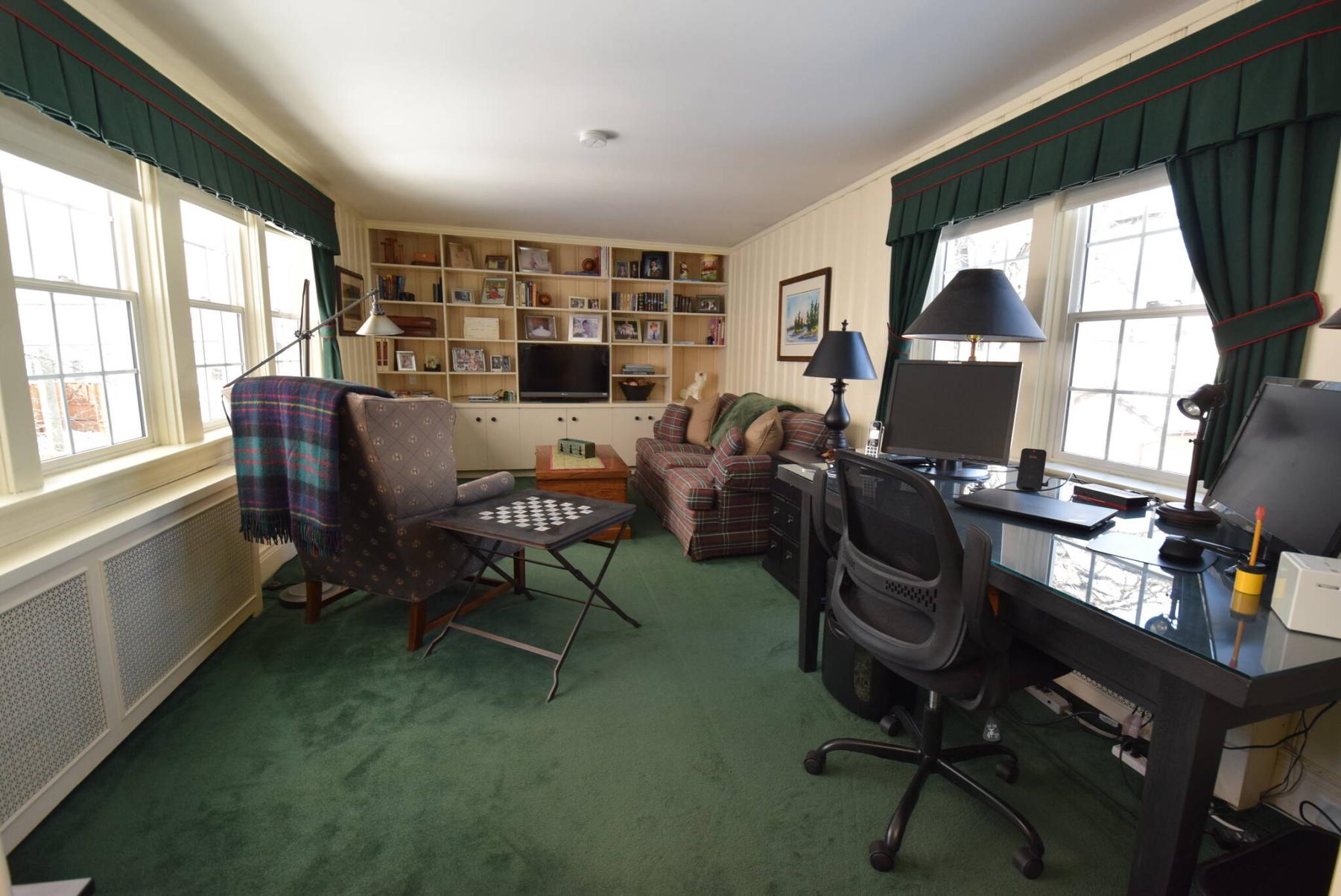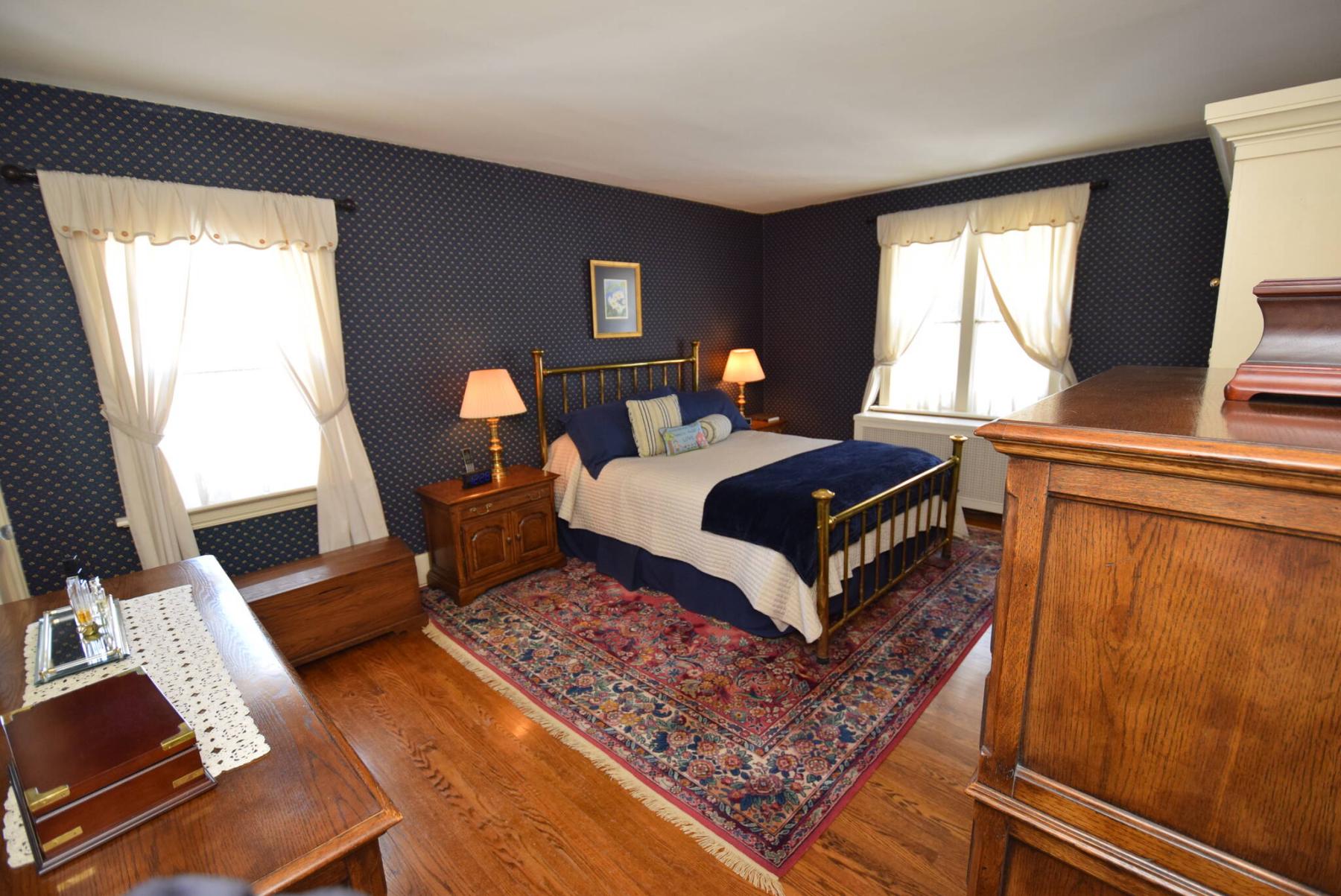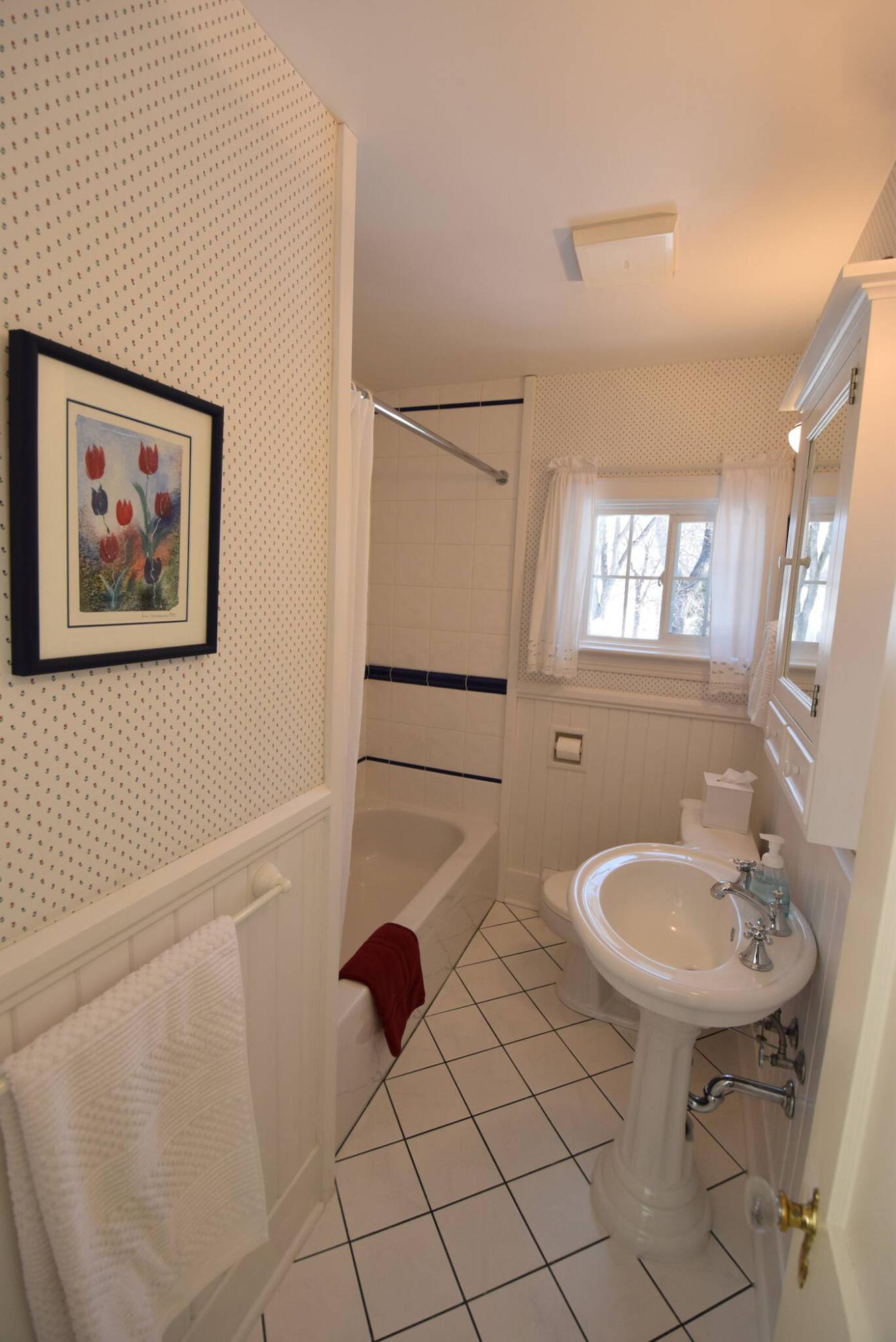 One of the most endearing qualities of the eclectic mix of homes in River Heights is that each one has its own unique personality.
That's certainly the case with a stately-looking two-storey home that sits well back on a 60-foot by 120-foot lot at 351 Cambridge St., says Val Miller of Royal LePage Dynamic Real Estate.
"I would say this is your classic River Heights home. Not only has it been well-kept — the owners have lived in it for 41 years — but it's also filled with some very special spaces."
Built in 1926, the 1,966-sq.-ft. home comes with a centre hall floor plan — a feature that many River Heights Classics share.
However, this centre hall plan comes with a twist: a flex space that comes into view the moment you step into the foyer from a vestibule area with a cool multi-coloured slate floor.
The moment you glimpse it, you feel compelled to quickly cross the wide, welcoming foyer, and ascend an original oak and mahogany staircase to see what awaits at the top of the stairs.
"It's actually a big, wonderful, space that's bordered on either side by a total of eight windows," says Miller. "It's a bright, amazing space that can be used for a variety of purposes. Right now, it's being used as an office/media area."
From there, a light-filled landing leads to a brief staircase that leads up to a bedroom wing that's as functional as many contemporary homes.
"Families will love the fact that it holds four bedrooms," she notes. "One of the best things about the bedrooms is that three of them, including the primary bedroom, are huge, so kids will have plenty of room to spread out as they grow."
At the same time parents will get the privacy they desire in the form of a spacious primary bedroom that was set in a secluded spot in the far left-hand corner of the wing.
"It has a nice, cosy feel to it that comes from walnut-stained oak hardwoods that just radiate warmth," Miller says. "Natural light drifts in perfectly from large windows on its rear and side walls, and there's lots of room for a king-size bed and furniture."
Moreover, all four bedrooms are served by a charming four-piece bath.
"It was remodelled with a tile floor and a quaint pedestal sink with old-fashioned hot and cold handles. A big window lets in lots of natural light, and the tub comes with a white tile surround with blue trim."
Return to the home's main floor and the spotless home continues to project an air of warmth and function.
The space to the left of the foyer — a living room with a sitting/reading area — is as welcoming as it is spacious, says Miller.
"It has so much character. A huge bay window on its side wall enables plenty of natural light to flow inside, while the walnut-stained oak hardwoods work with a wood burning fireplace with brick surround to give it a wonderful, warm feel. The original glass-fronted display cabinets on either side of the fireplace are a nice touch, as is the cosy sitting area."
Then, there's the space across the hall, a spacious formal dining room that leads directly into a kitchen that offers a fetching blend of modern and contemporary design themes.
"Original maple hardwoods are surrounded by loads of contemporary white cabinets and white laminate countertops," she says. "There's a built-in wall oven, built-in cooktop, and a newer stainless fridge and dishwasher. A large window over the double sink allows loads of daylight to fill the functional area."
A doorway to the left of the kitchen then provides access to a back landing that offers even more function.
"There's a door to the right that leads to an attached single-car garage, a feature that's rare for a home of this age," adds Miller. "Downstairs there's a large rec room with a play area, four-piece bath and huge mechanical/storage room with a laundry area. This is a very functional home that was ahead of its time in its design."
Add in a location that's close to schools, parks, shopping and services on Corydon Avenue, Kenaston Boulevard and Portage Avenue, and you have a home that's as family friendly as they come.
"It really is a great family home, and it's been updated meticulously from top to bottom," she says. "It's a wonderful home that a family could move into and enjoy for decades, with all it has to offer."
lewys@mymts.net
Details
Location: 351 Cambridge St., River Heights
Year Built: 1926
Style: two-storey
Size: 1,966 sq. ft.
Lot Size: 60' x 120'
Bedrooms: four plus mezzanine-level flex space
Bathrooms: two
Price: $599,900
Contact: Val Miller or Chris Pennycook, Royal LePage Dynamic Real Estate, 204-989-5000