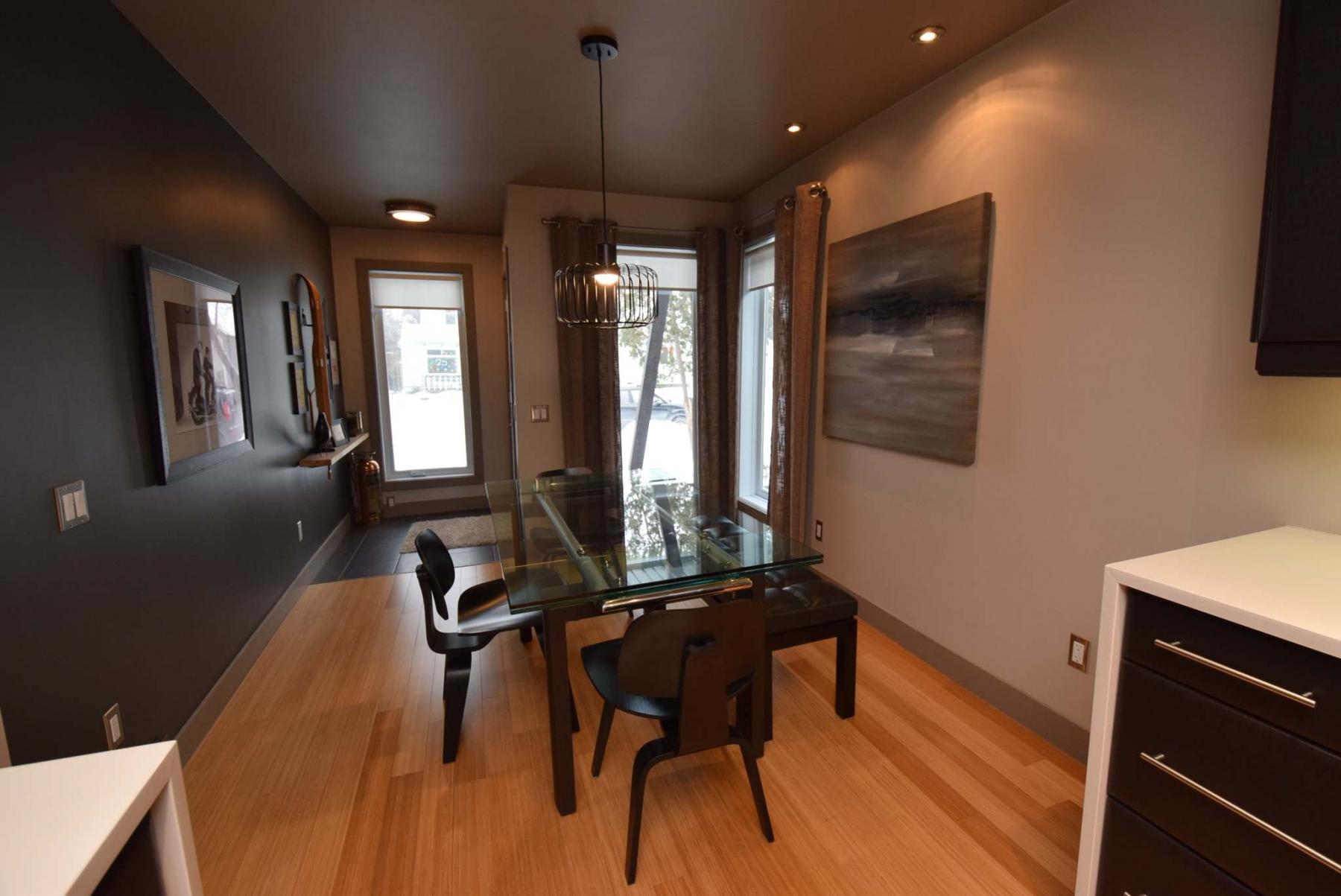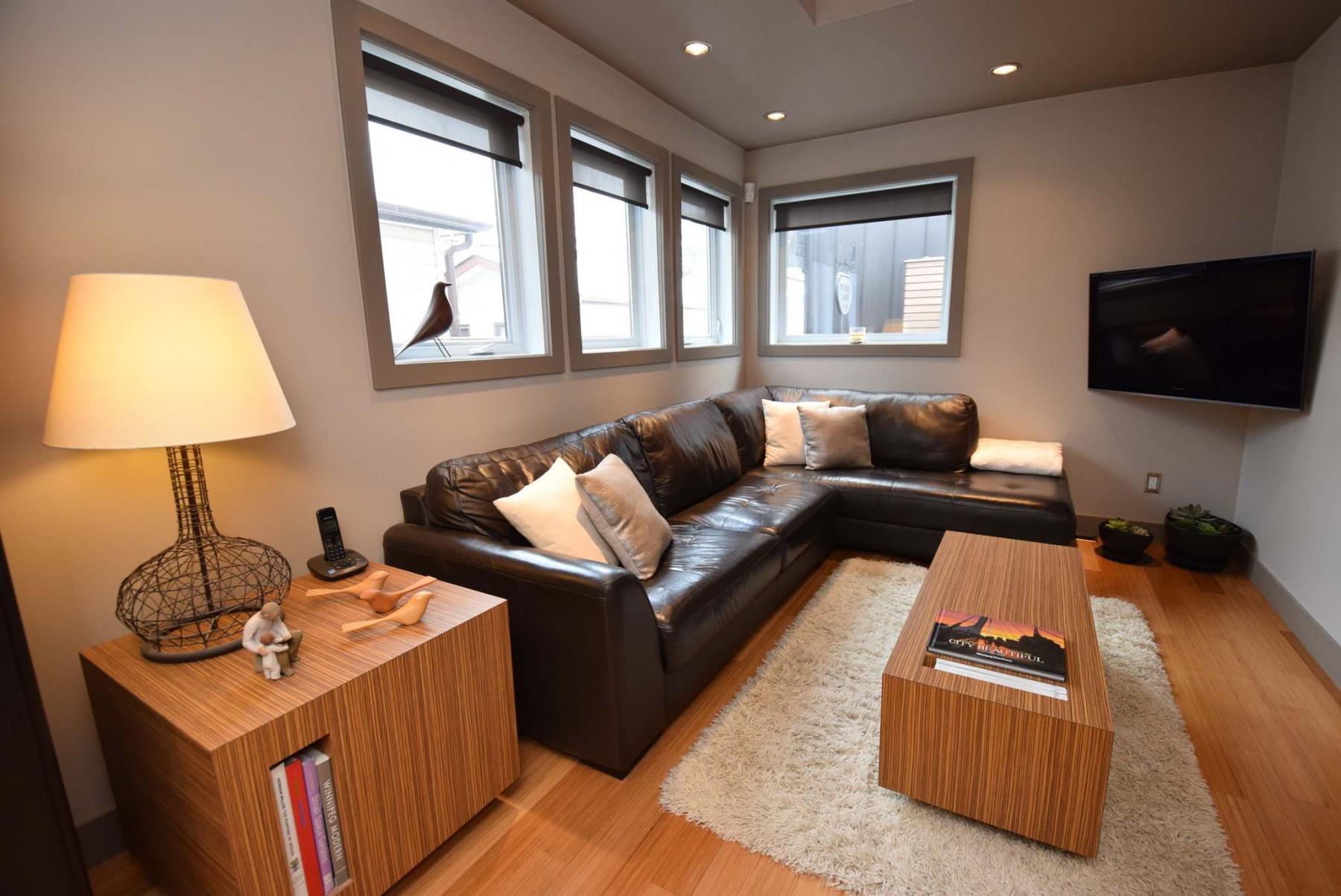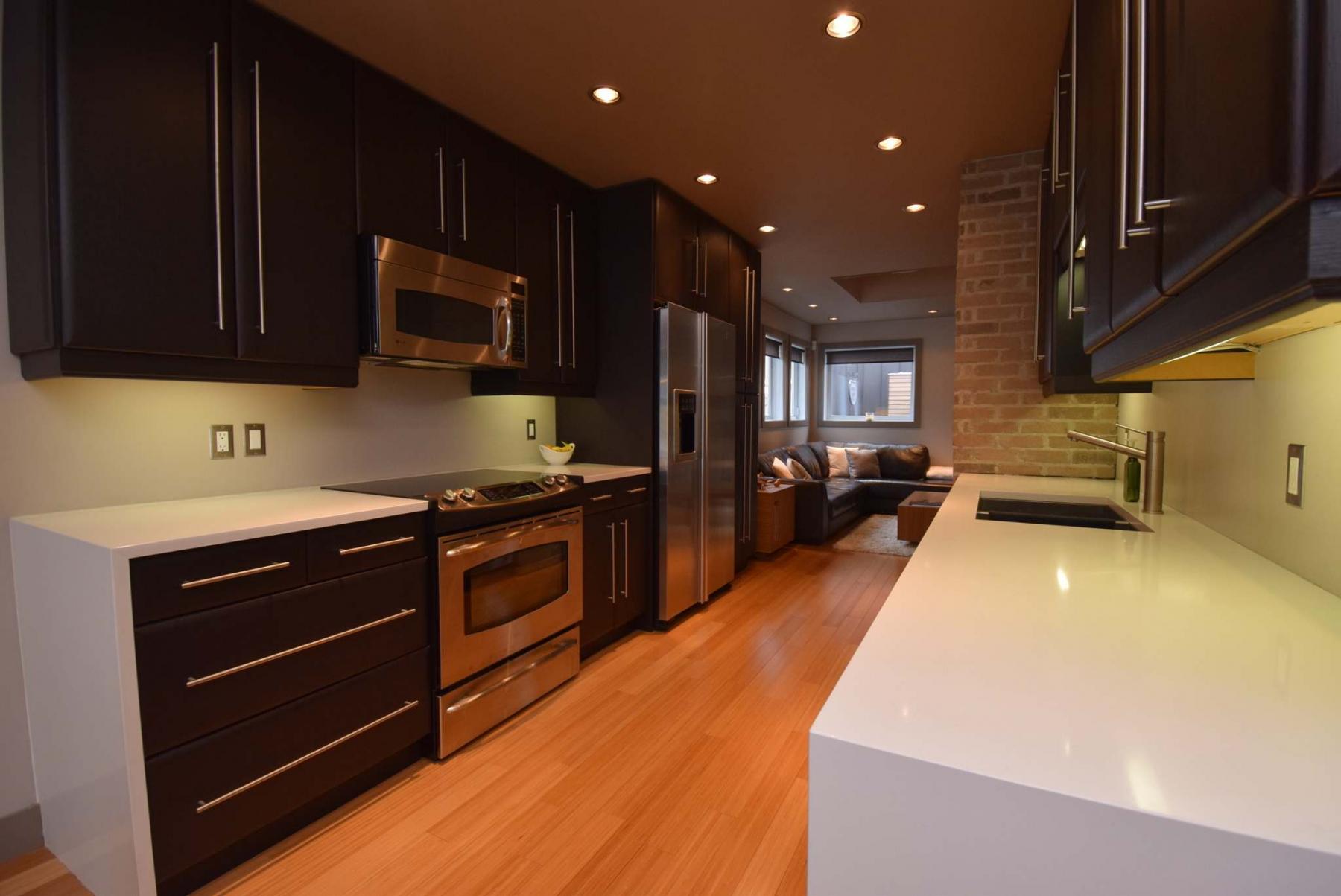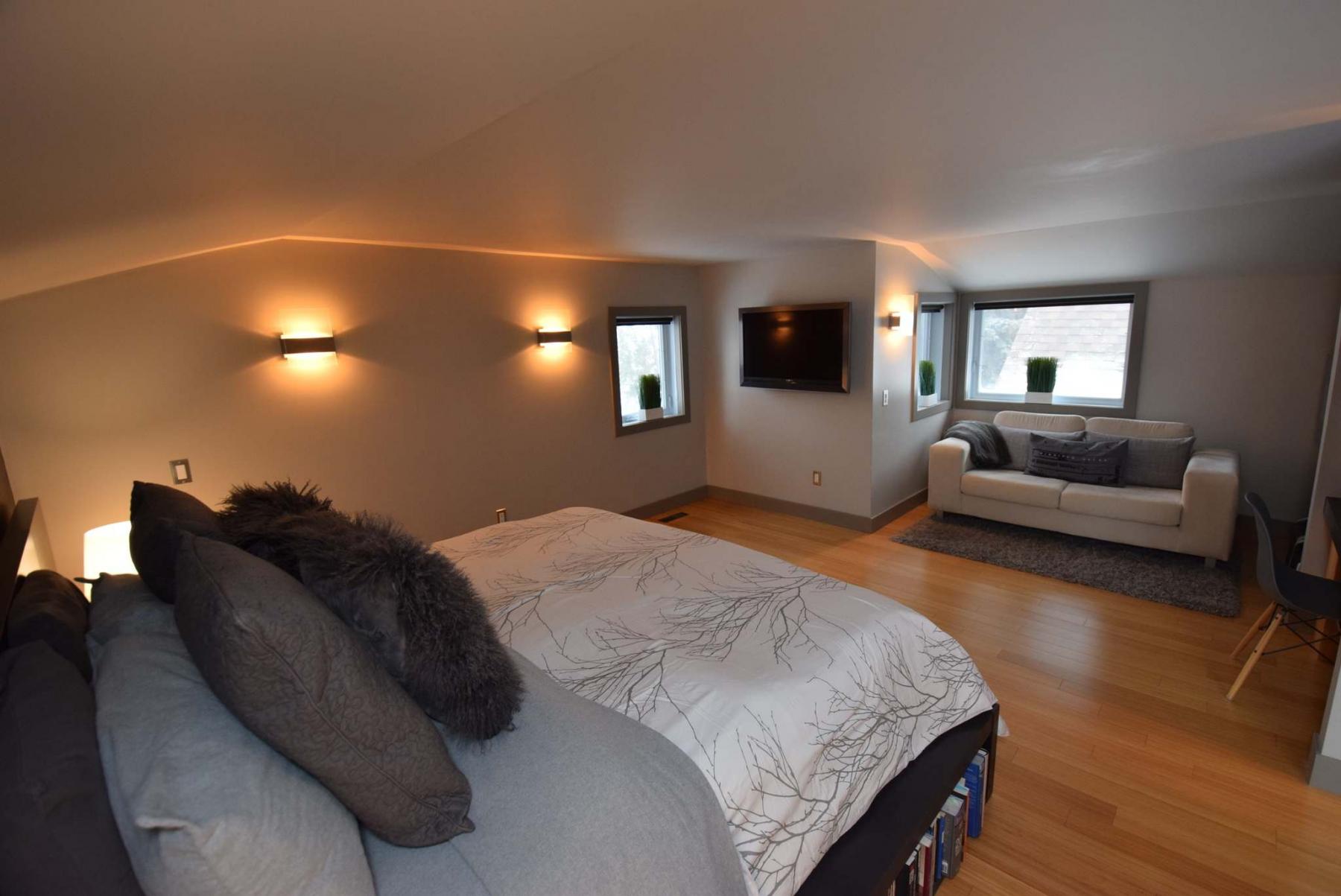 When you think about a home built in 1919, several thoughts come to mind.
The first is that the home will lack function due to a chopped-up, helter-skelter floor plan.
Second, there's a concern — and this is a valid one — that the home will be rather dark inside, due to lack of large, well-placed windows and the aforementioned floor plan, which tends to limit light flow.
Finally, there's the issue of style. Can a century-old home possess the contemporary features that modern families demand?
While many 100-plus-year-old homes fall short in all those areas, a two-storey home at 128 Morier Ave. in Old St. Vital doesn't, says Glen MacAngus of Royal LePage Top Producers.
"This home was renovated completely in 2009/2010 right down to the studs by its outgoing owners," he says. "It was rebuilt and redesigned from top to bottom. One of the owners has an architecture background, and she made great use of it. Everything was done with a huge amount of detail."
MacAngus adds that one of those details — an angled top roofline — is a subtle hint that this isn't your run-of-the-mill early 20th century home.
"The home's second floor was actually a dormer and the owners had a vision for a loft-style bedroom," he says. "To make that happen, they took the roof off to increase ceiling height that resulted in an angled roofline. They then boxed out the side wall to add extra space."
Suffice it to say, the owners' vision of a loft-style bedroom came off perfectly.
Placed to the left of an angled staircase that's defined by tempered glass inserts and clad with bamboo hardwood flooring, it's a restful retreat that puts you above the fray in your own private piece of the world.
"I absolutely love the boxed out area. With its huge window and another on the side wall, there's also an electric fireplace on the opposite wall, it's a perfect little sitting area," MacAngus says. "Another window on the back wall lets in more light, and the bamboo hardwoods look amazing. It's a cosy, relaxing spot to come to at the end of the day."
Meanwhile, you can't help but wonder where the ensuite is. Turns out, it features a unique two-part design.
"There's a space with tile floor that holds a gorgeous custom tile shower," he says. "The sinks, one is next to the shower room, while the other is around the corner, were placed alongside the walk-in closet. It offers plenty of space to stash your wardrobe, the reclaimed brick trim around the sinks looks great, and the closet overlooks the family room at the rear."
Head downstairs, and you find a marvelously modern main floor.
Most importantly, it's plenty bright, says MacAngus.
"During the retrofit, all the windows were repositioned. Now, there's a ton of huge windows around the main living area. Light flow from back to front is incredible, and there's a ton of pot lights on the ceiling to add extra light as needed."
Then, there's the layout.
The front of the home holds a bright, generous front entrance and a spacious dining room that's bordered by a collection of large windows.
Next comes the kitchen in the centre with all its space and contemporary finishes. Finally, there's the home's rear portion, which contains a light-filled living room, smashing powder room and sunken back landing.
"There's absolutely no lack of light or function, the area is perfect for entertaining," he says. "Bamboo hardwoods, they're bright, yet warm, run through the entire area, and the finishes are gorgeous. The espresso cabinets go perfectly with the taupe quartz countertops and reclaimed brick trim. There are also two good-sized main floor bedrooms in a wing next to the dining room."
The home's lower level is also loaded with function and modern style. Once again, the attention to detail and use of space is second-to-none.
Bright and beautifully laid-out, there's 700 sq. ft. of livable space to enjoy.
"The layout is just brilliant," says MacAngus. "There's an office/bedroom and laundry area up front, and then a media area at the back with an office/play area behind it. Somehow, a luxurious four-piece bath was fit in next to the office/play area, and there's a mechanic room, plus lots of storage space."
He adds that the double-detached garage is also far from ordinary.
"Not only is there a private patio between the home and garage, there's also a 305-sq.-ft. space above the garage, it comes with three windows, a pair of skylights and patio doors to a balcony, that could be an office, gym, or man cave," he says. "It's a great space to have at your disposal."
Finally, there's the home's location.
"It's in a hidden little pocket that's close to everything, yet you feel like you're out in the country with all the mature trees and the Seine River and Morier Park just down the street. It's a great home for a family, completely redone, so livable and stylish and in a super location."
lewys@mymts.net
Location: 128 Morier Ave., Old St. Vital
Year Built: 1919; renovated 2009/2010
Style: two-storey
Size: 1,414 sq. ft.
Bedrooms: three plus office
Bathrooms: 2.5
Price: $419,900
Contact: Glen MacAngus, Royal LePage Top Producers, 204-955-4800