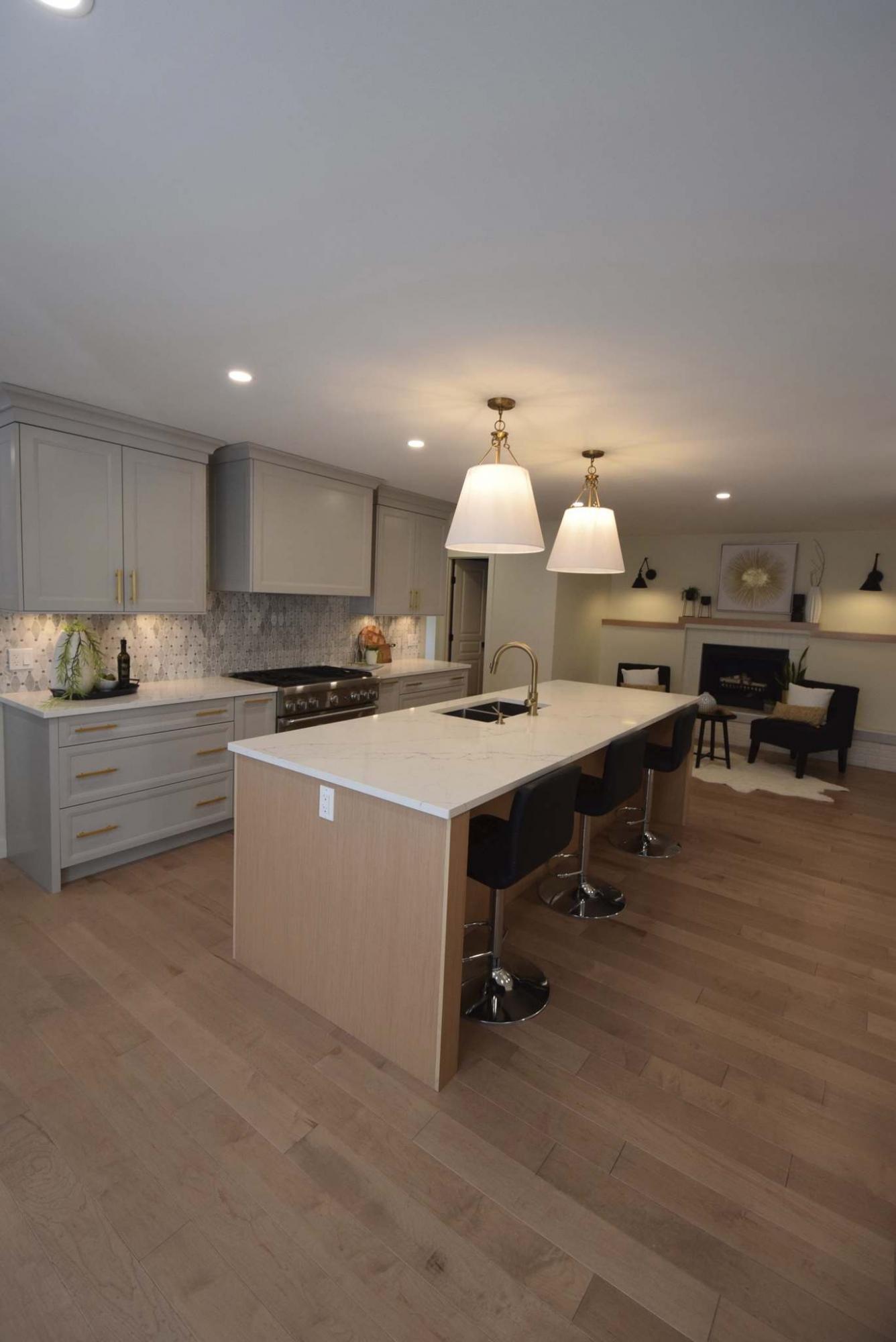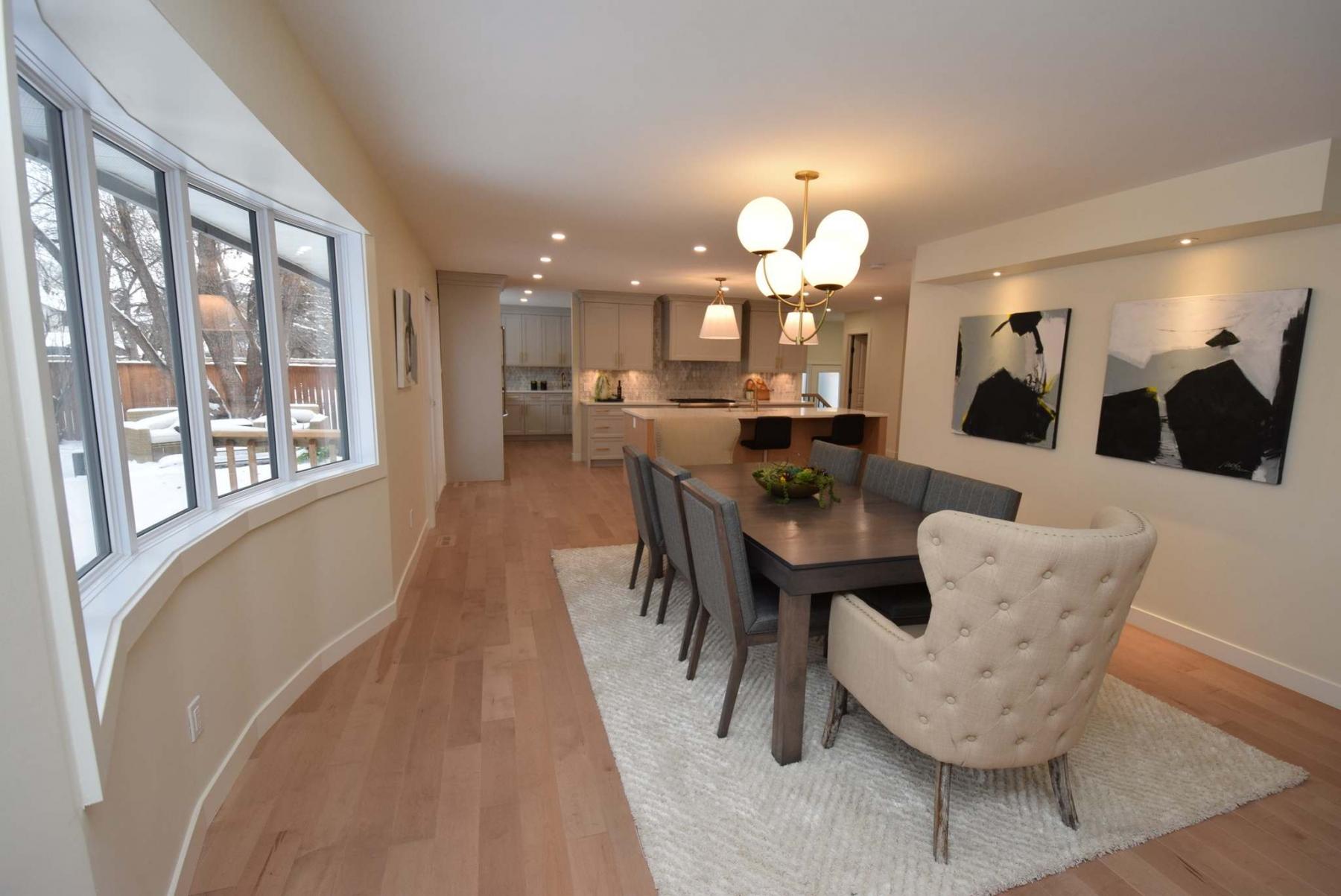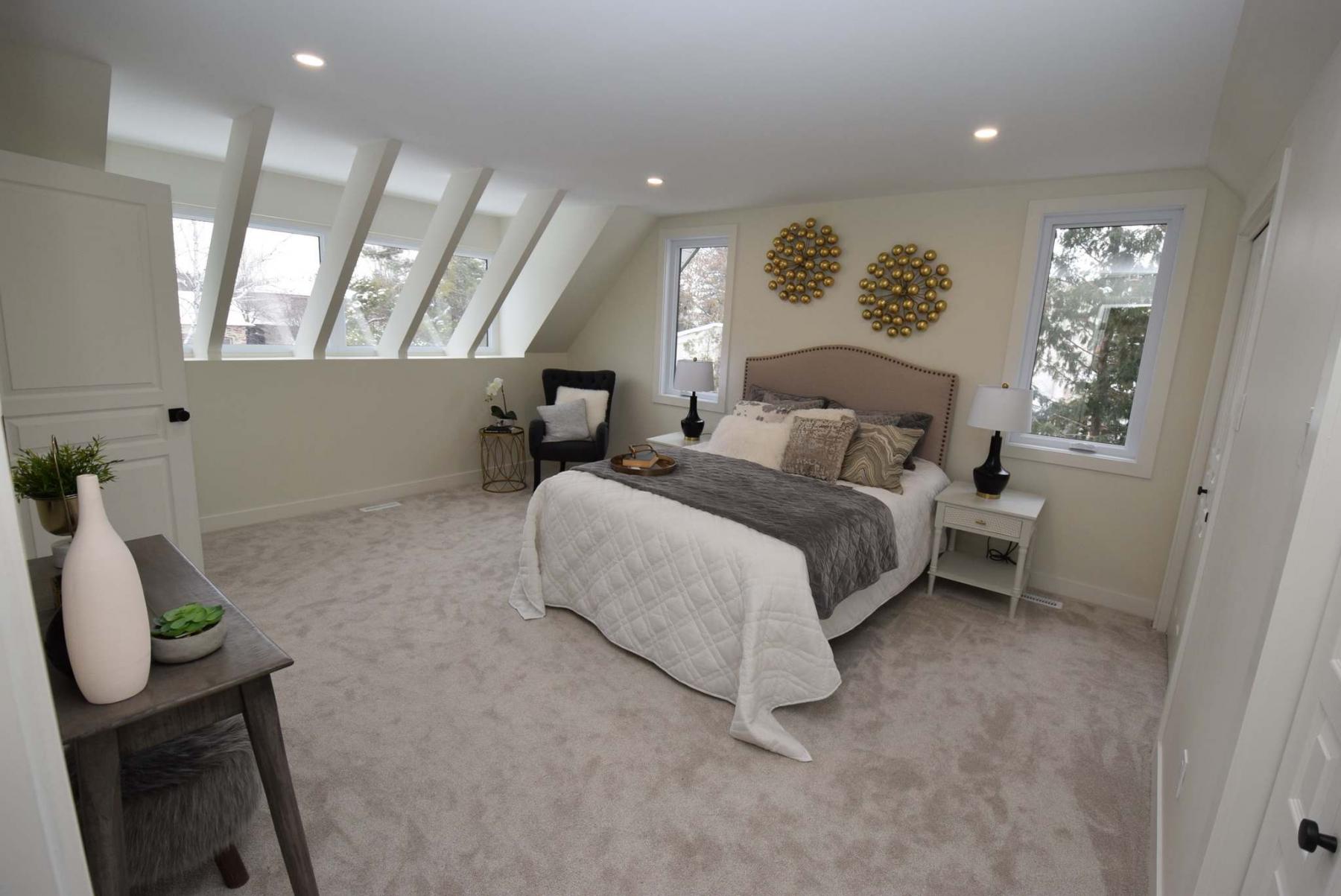 Think of Tuxedo, and you immediately visualize stately, king-sized homes situated on huge lots surrounded by mature trees.
Problem is, those classic homes — as good as they look from the outside — can often be dated inside. Consequently, many Tuxedo classics require extensive updates to bring them up to contemporary standards.
That's not the case with 38 Portsmouth Blvd., says Matthew Nicolas of Royal LePage Dynamic Real Estate.
"This home has been renovated from top to bottom," he says, noting that the renovation by James Dmytriw's team from Kingsley Wallace took nine months to complete. "The result is a home that perfectly combines classic luxury with fashion-forward flair."
Nicolas says no stone was left unturned in transforming the home from dated to dynamic.
"Several walls were opened up and the floor plan was changed to modernize the main floor and improve both light flow and traffic flow. At the same time, new tri-pane windows were installed, new mechanical systems systems were installed and contemporary LED lighting was installed throughout."
He adds that opening up the floor plan was the key to unlocking the home's full potential.
"Doing that really brightened up the home — it was really dark before due to the chopped-up, walled-off floor plan," he says. "Now, the main floor has great flow through the office, living room and through into the kitchen and dining room."
With the home's flow issues addressed, Dmytriw's team then turned its attention to modernizing the 2,575-sq.-ft., two-storey abode.
"James and his team outdid themselves in including all the must-haves homes need to possess these days — things like a huge, tiled foyer, engineered hardwoods, quartz countertops, designer lighting, champagne bronze fixtures, stylish wallpaper and a stunning main staircase," Nicolas says. "They also placed a den off the foyer and a laundry/mudroom off the kitchen."
The end result was a main floor that's bright, navigable and beautifully finished.
Huge windows let in gobs of natural light (plus views of the huge backyard and pool), while the custom-stained engineered maple hardwoods — which run through the entire main living area — add a welcome dash of warmth and texture. Each space is generous and elegantly finished, befitting of a Tuxedo classic.
A prime example of the fine finishing quality is the kitchen/dining area, Nicolas says.
"The gourmet kitchen comes complete with a large quartz island that seats three, grey Cloudburst cabinets with gold handles, quartz countertops, grey bottle tile backsplash, champagne bronze fixtures and premium Thermidor appliances. There's also a sitting area with fireplace plus a butler's pantry to the rear — another must-have."
As might be expected, the home's upper level was also modified to bring it up to contemporary standards.
Those modifications started with the master suite.
"To create a unique look, a dormer was taken out, and a massive window was put in," he says. "Trusses from the dormer were left in place to create a really cool design detail. His/her closets were installed, and the ensuite was decked out with a heated octagonal tile floor, gorgeous vanity with matte quartz countertop and custom glass/tile shower with multiple shower heads."
The hallway to the kids' bedrooms was then lined with classy wainscoting, while the huge window on its right-hand wall was fronted by trusses to carry over the look from the master suite.
"Both kids' bedrooms are a good size, with huge windows and ample closet space," Nicolas says. "They also have their own bathroom, which comes with a patterned tile floor, black vanity and soaker tub with tile surround."
Finally, there's the home's totally renovated lower level, which bears no resemblance to its predecessor.
"It was completely transformed," he says, adding that it adds more than 1,100 sq. ft. of livable space to the home.
"It was totally redesigned — the only thing James' team kept was a huge window on the side wall. Now, there's a games area with wet bar, media area with custom entertainment unit and bedroom wing with two bedrooms and a three-piece bath tucked away around to the side."
The painstaking nine-month renovation was worth it, Nicolas says.
"We spent a lot of time with the designers to get everything right to give a classic home a fresh infusion of fashion-forward flair; the workmanship is absolutely fantastic. Now, you have a like-new, move-in-ready home in a mature neighbourhood that's close to everything. It's a contemporary Tuxedo classic that's ready for a family to enjoy."
lewys@mymts.net
Location: 38 Portsmouth Blvd., Tuxedo
Year Built: 1978
Style: two-storey
Size: 2,575 sq. ft.
Bedrooms: five
Bathrooms: four
Price: $1,200,000
Contact: Matthew Nicolas, Royal LePage Dynamic Real Estate, 204-998-3865