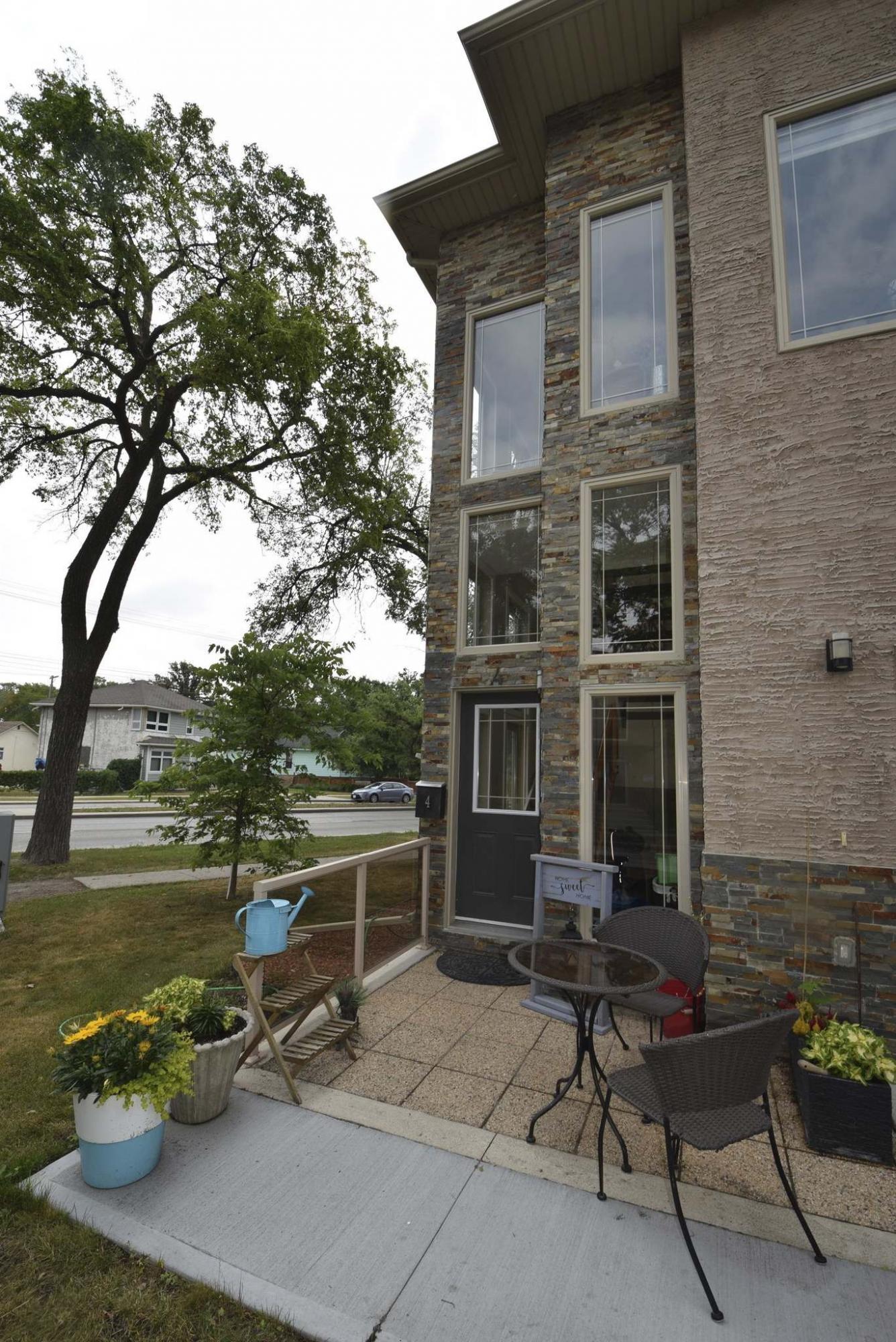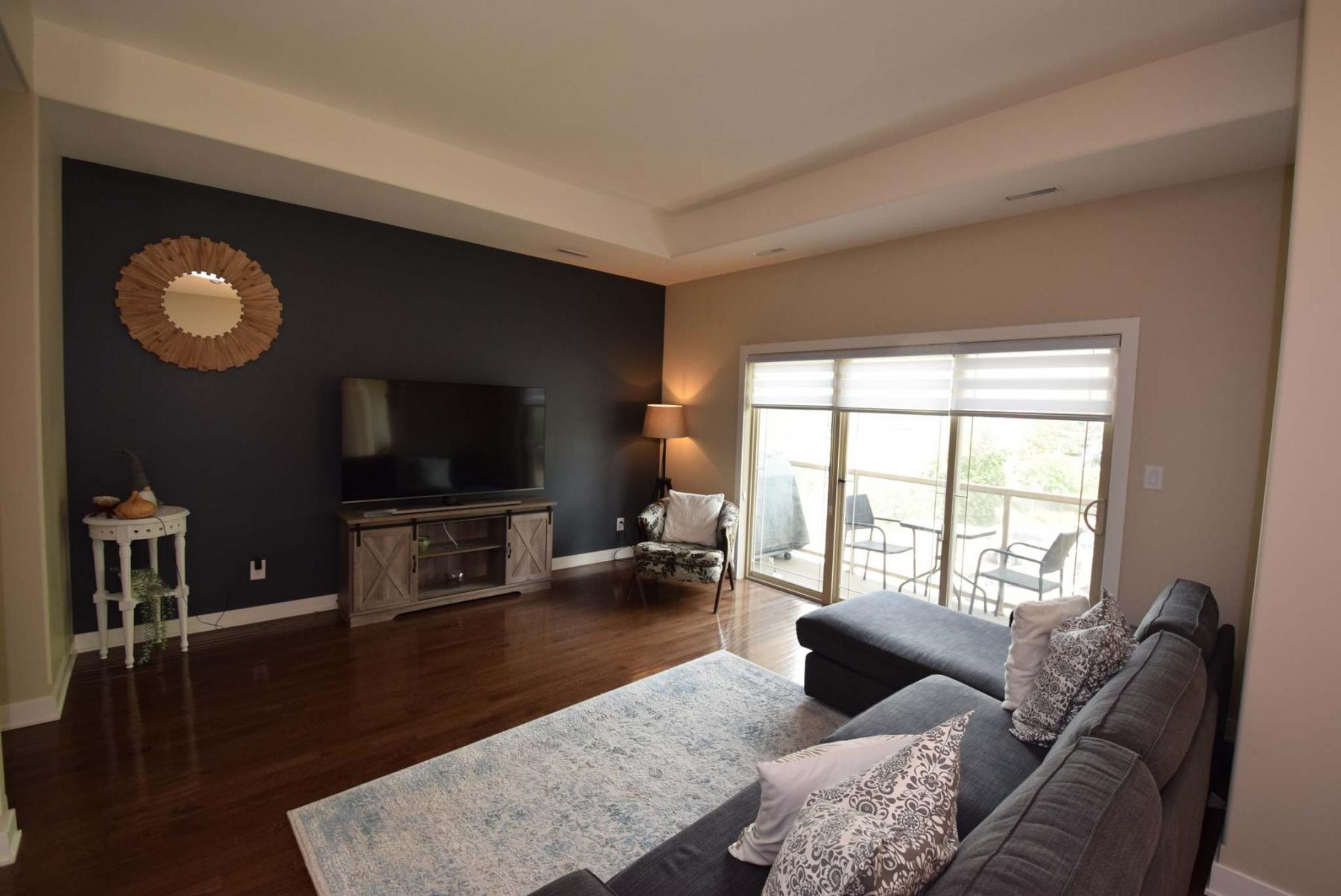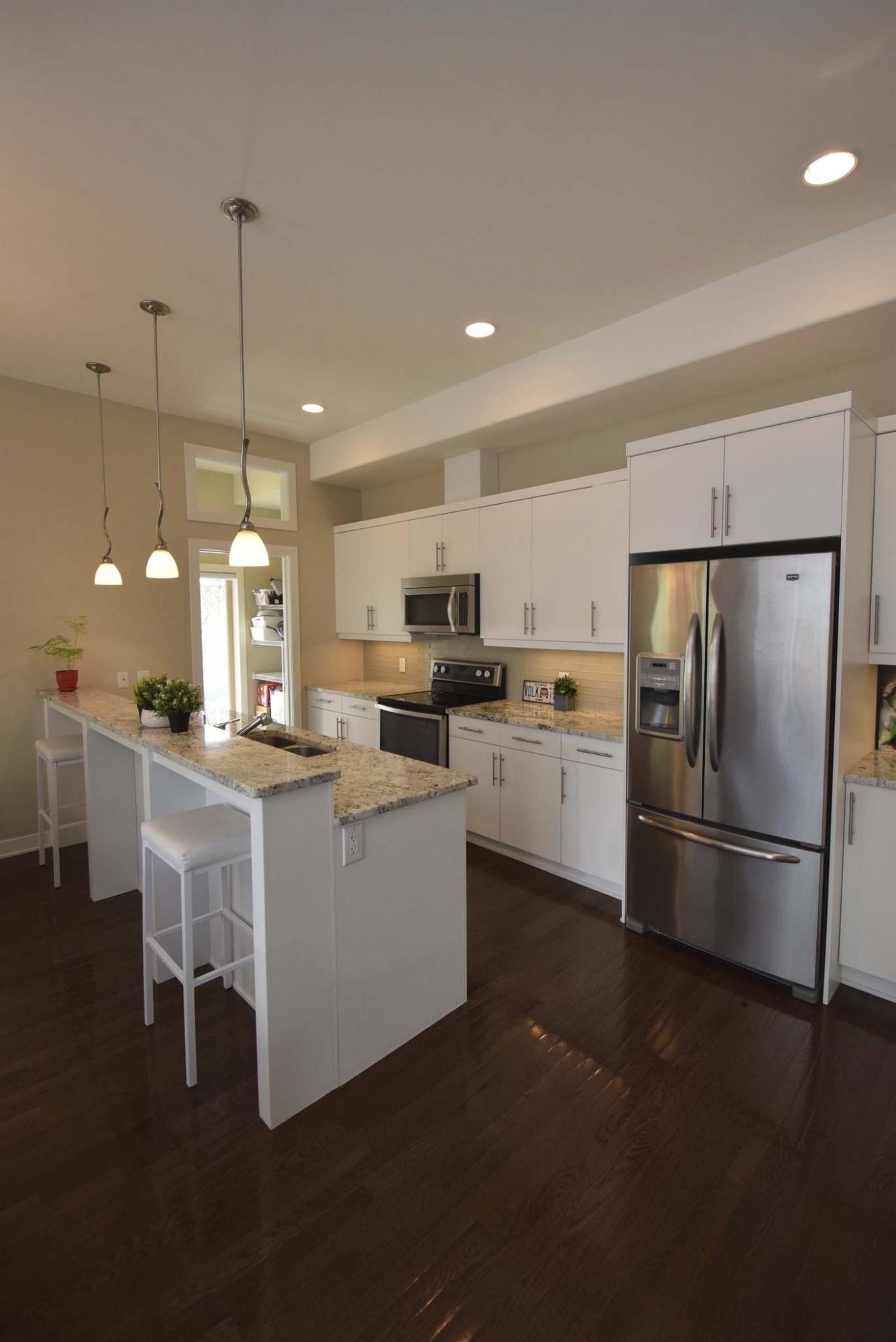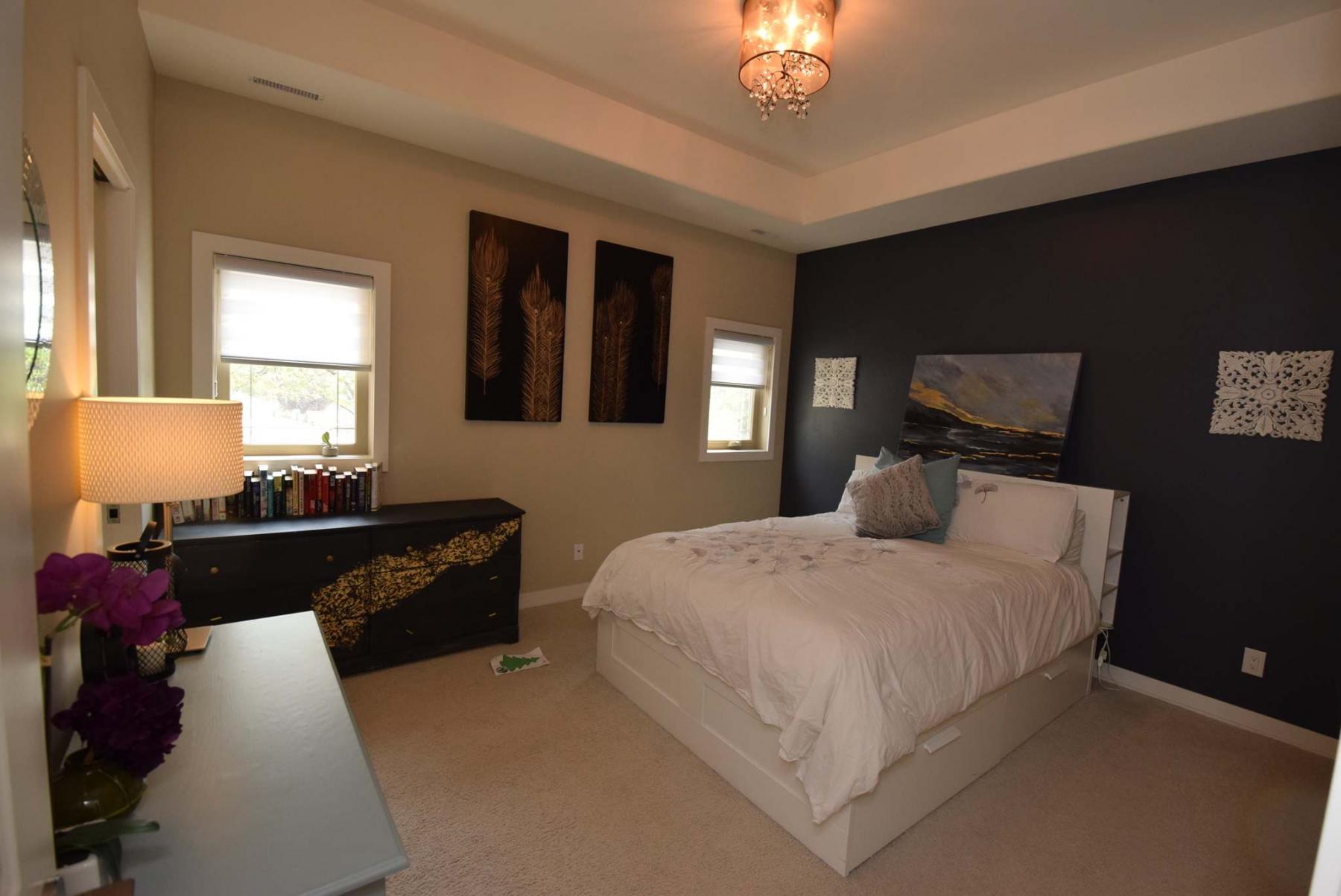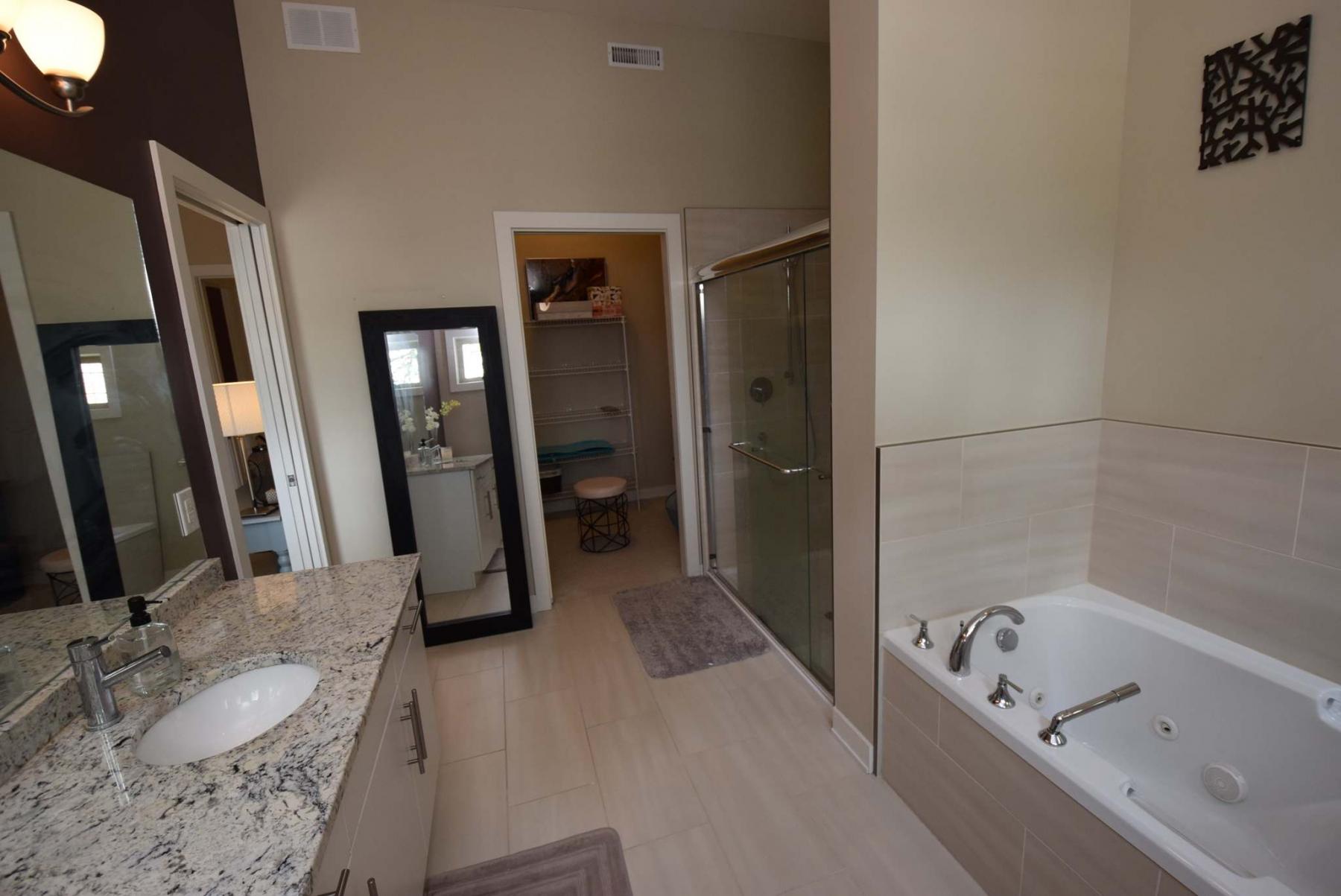 These days, young families looking for a starter home are experiencing high levels of frustration.
Often limited by a budget that falls in the $350,000 to $375,000 range and confronted by bidding wars that routinely take those listings into the $400,000 range and above, they simply can't find a home — no matter how hard they try.
And after being outbid on multiple occasions, young couples with their hearts set on a single-family home often quit looking and decide to continue renting.
Another option is to look at other housing options such as condos, says Reid Boles of RE/MAX One Group.
"Sometimes, you can find an apartment-style condo that provides the livability and style of a house. This one does," he says of unit 4, 6 St. Mark's Place. "It's priced at under $330,000, is 1,290 square-feet, and features a unique design that gives you the livability and style of a single-family home."
Right from the start, it's apparent that this is no ordinary apartment-style condo.
Fronted by a patio, a private front entrance leads into a sunroom-like foyer with an 18-foot ceiling that's surrounded by huge windows. Tons of natural light floods the space, which is centred around a striking staircase that provides access to the unit above.
Step into the main living area, and you genuinely feel like you're standing in the great room of a single-family home.
"The first thing that strikes you is that there's so much natural light," says Boles. "There's glass everywhere — a big window next to the dining area and another in the pantry, and its doorway even has a transom window over top of it, and tons of light floods into the family room from a triple patio door on its rear wall."
At the same time, a nine-foot-plus ceiling height and open-concept floor plan give the main living area a free, delightfully airy feel. Meanwhile, a well-balanced collection of traditional and modern finishes kick in to give the expansive area a contemporary warmth.
"I love the finishes — they're show home quality," he says. "The kitchen features modern finishes like white cabinets, grey granite countertops, a taupe tile backsplash and stainless appliances. Gleaming, cappuccino-stained oak hardwoods then come into play to warm up the great room beautifully."
As important as the natural light is in endowing the main living area with an inviting, livable feel, its generous spaces also play a central role in making it a great place to spend time in.
The peninsula-style kitchen offers plenty of room to create, along with a raised eating bar that seats three, a pantry and a built-in desk. The generous dining area can comfortably seat 10, and the family room is a space that possesses its own special allure.
"Without question, the triple patio door makes it," says Boles. "Not only do they lead out to a balcony that's perfect for a barbecue and a table and chairs, but you can also see the neighbourhood with all its mature trees. There's plenty of room for furniture, too."
He adds that the hallway on the other side of the family room opposite the family room adds to the unit's house-like feel.
"It offers four spaces — a huge laundry and storage room with electric high-efficient furnace, a beautiful four-piece bath and two bedrooms. The bedrooms were placed at the end of the hall past the laundry/storage room to give them a nice, private feel."
Thanks to the condo's generous square footage, both bedrooms are larger than expected.
"Again, space isn't an issue. The second bedroom is a good size, while the primary bedroom has a tray ceiling, two windows, contemporary paint colours and a sweet, spa-like ensuite with tile floor, jetted soaker tub, walk-in shower, vanity with granite countertop and three piano windows." he says.
Finally, there's the condo's location.
"You're in a mature neighbourhood that's close to the river, minutes from downtown, and transit, shopping and services are close by," Boles says. "At the end of the day, you get an affordable, livable condo that gives you house-like style and function, and allows you to gain equity. A unit like this is a great option if you can't find an affordable starter home."
lewys@mymts.net
Details
Location: Unit 4, 6 St. Mark's Place (St. Vital)
Year Built: 2013
Style: apartment-style condominium
Size: 1,290 sq. ft.
Bedrooms: two
Bathrooms: two
Price: $329,900
Contact: Reid Boles, RE/MAX One Group, 204-799-3951 or Scott Moore, RE/MAX One Group, 204-995-7355