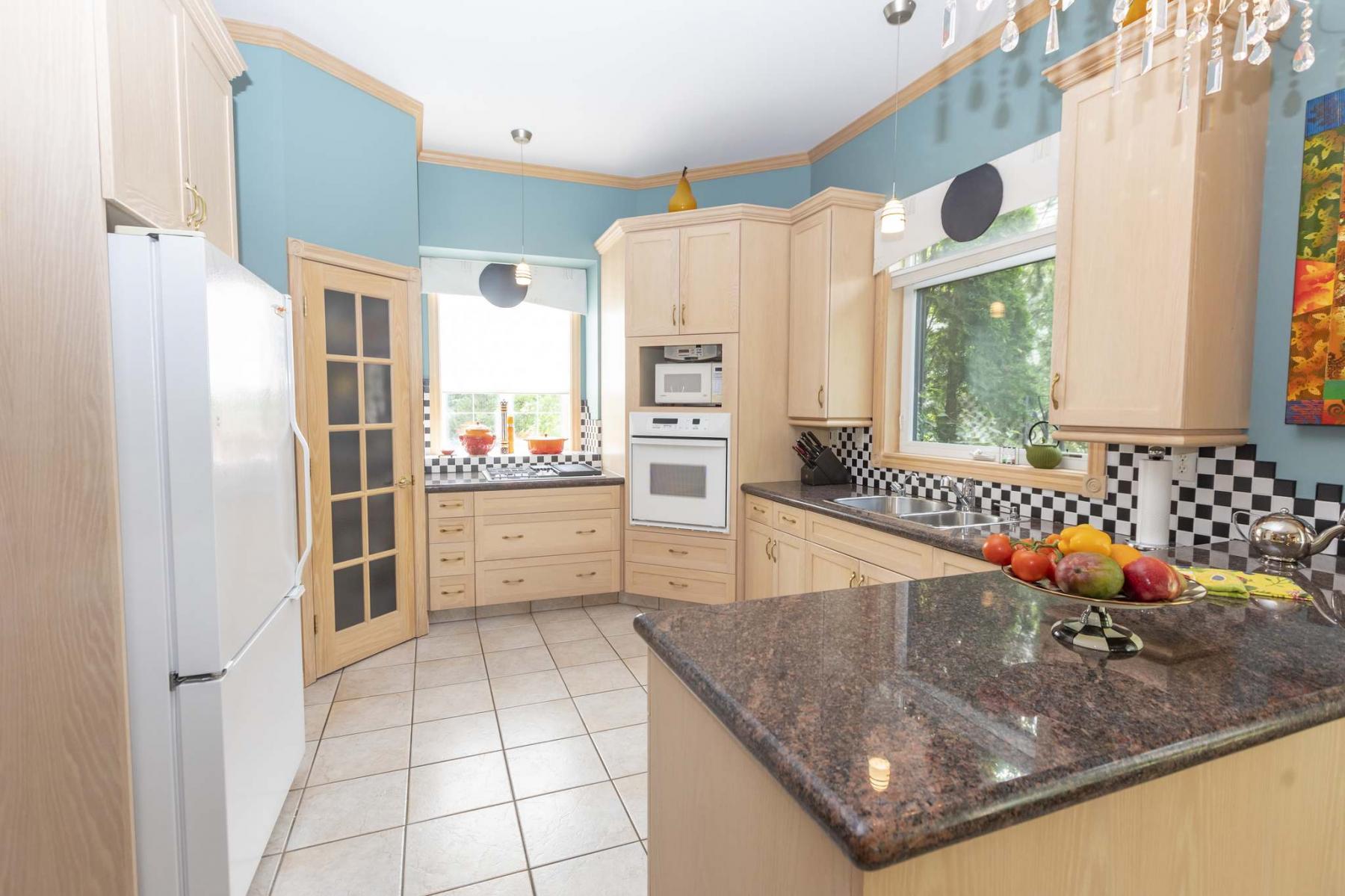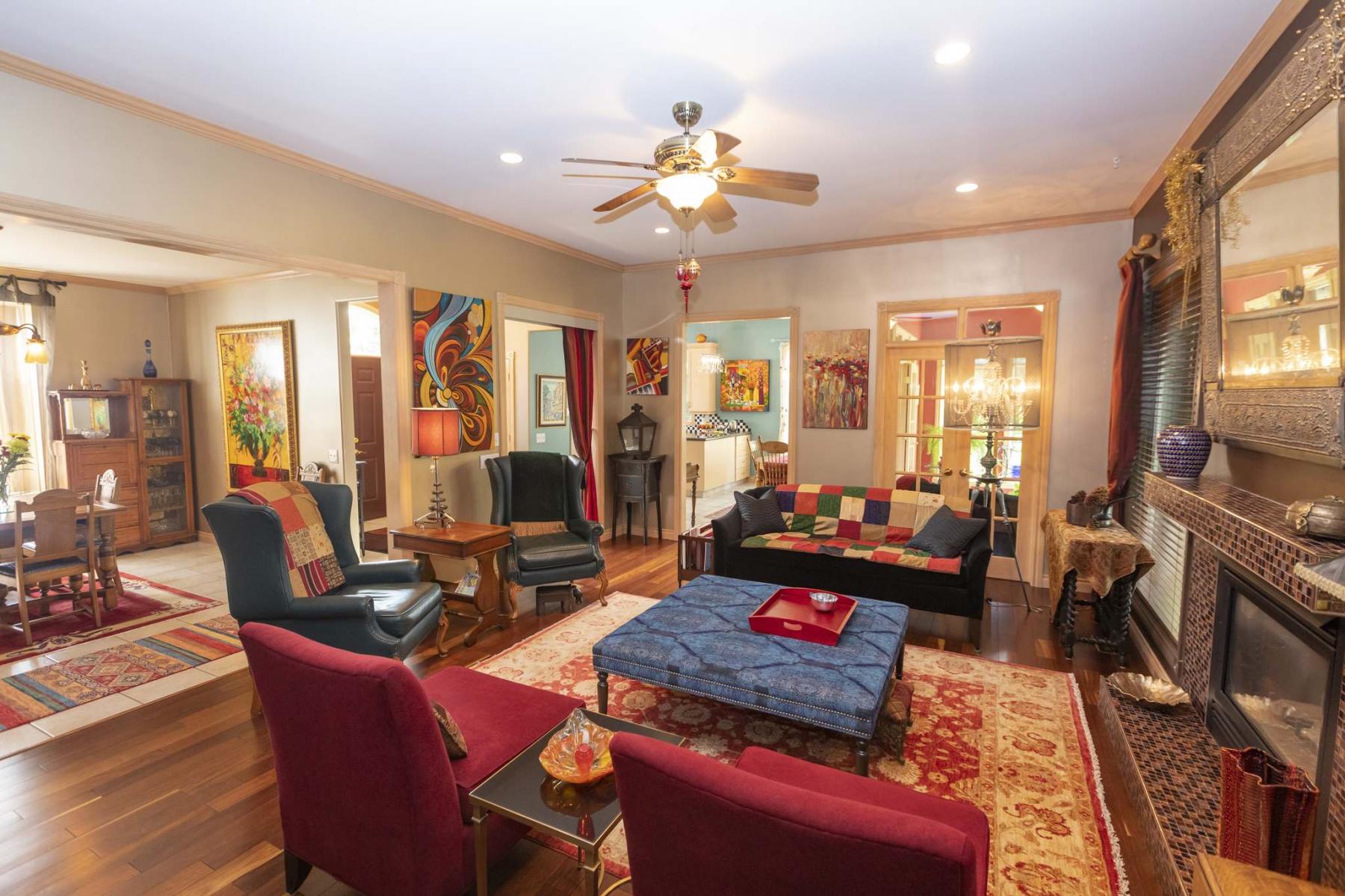 Back in 1999, a couple had a clear vision for the type of home they wanted to build.
First and foremost, it was to be a spacious home that was laid out in such a way that livability would be maximized. Second, they wanted its surroundings to represent Manitoba's distinctive wild landscape and provide a sanctuary-like feel.
And third, the home was to be designed for aging in place. If they decided to stay in the home into their golden years, rooms in the home could be modified to make every space accessible, were mobility issues to crop up.
Best of all, they built the home on a huge lot in St. Vital's resplendent River Pointe, says David De Leeuw of Royal LePage Prime Real Estate.
"This is a very well-planned and constructed home that's been meticulously designed for comfort, convenience and enjoyment," he says of 122 River Point Dr., a 3,300-sq.-ft., two-storey design. "The quality and thoughtfulness that's been carried through every aspect of the home is very impressive."
The entrance to the home's wide, deep driveway provides a hint of what's to come. Towering pine trees on either side act as evergreen-style pillars, while native grasses, plants and flowers line either side of the driveway and the right-hand side of the front yard.
Then there's the home itself, which, with its red-brick facade and beige trim, affects a majestic, estate-like air. De Leeuw says the stately home was designed to optimize livability while bringing the park-like surroundings inside.
"Natural light floods this home from all directions, and every direction offers a view. At the same time, the home flows exceptionally well. All doorways and hallways are extra wide, making for a wonderful ease of movement throughout. And it's not a boring home, as it features lots of interesting design ideas."
One of those interesting design ideas comes to the fore the moment you enter the home. Normally, a foyer leads into a great room.
Not so with this home, De Leeuw says.
"The kitchen is directly to the left of the foyer, with a four-season sunroom set opposite to it. The sunroom — which is surrounded by seven windows plus a patio door that leads out to the backyard — provides amazing views of the incredible gardens out back, while the kitchen is a bright, functional space that's perfect for preparing sumptuous meals."
Even though the home isn't an open-concept design, flow from space to space is seamless. A living room with an ornate gas fireplace is just steps from the kitchen, while a study lined with 100-year-old cabinets can be accessed easily via a wide doorway fronted by French doors at the rear of the living room.
At the same time, a formal dining room is just down the wide hall from the kitchen. The main floor design also includes a main floor laundry room, mudroom and spacious powder room that was purposely positioned next to the study.
"It's much bigger than normal," De Leeuw says.
"That's because it can be easily converted to a four-piece ensuite in the event that the owners decided to turn the study into a main floor master suite if they could no longer take the stairs up to the master suite. It's a brilliant design idea."
As impressive as the home's main floor design and finishes are, its second floor is perhaps more impressive.
"There are two main areas," he says. "First, there's an area that features a three-piece bath next to a huge room that could be used as a hobby room, or suite for a teenager or relative.
"It can be accessed by a second stairway next to it, and can be closed off from the rest of the second floor by a door."
Then, there's the magnificent master suite, which measures 19 feet by 18 feet — and that doesn't include the ensuite.
"It's a very impressive space that's so well done in every aspect. There are lots of windows for great light and gorgeous tree and garden views, and there's also a patio door that leads to a huge balcony that overlooks the backyard, its amazing gardens, River Pointe Park and the Red River."
With its curved claw-foot tub, heated tile floor and an ornate white vanity featuring dual clamshell sinks set elegantly in a granite countertop, the ensuite isn't bad, either, De Leeuw says.
"I love it — it's an elegant yet functional space that's perfect for relaxing in. Every detail of it is just perfect."
Likewise, the backyard, with its covered patio and colourful collection of local flora, is spectacular.
"It's a literal oasis back here. Although they're extensive, the gardens are easy to maintain — yearly cost for maintenance is very low at just $600 per year," he says.
"You're in your own world back here. Even though you're in the middle of the city, you feel like you're out at a beautiful country estate."
De Leeuw says the riverside residence offers discerning buyers the opportunity to own a very unique and special home.
"With its gorgeous, well-planned garden spaces, custom and antique features, serene spaces and garden views, its a home that residents and visitors alike will love. The quality and beauty it offers for under $800,000 in such a prestigious, well-located area is unsurpassed."
lewys@mymts.net
The details
Location: 122 River Pointe Dr., River Pointe (St. Vital)
Year built: 1999
Style: two-storey
Size: 3,300 sq. ft.
Bedrooms: two
Bathrooms: two full, one half
Price: $769,900
Contact: David De Leeuw, Royal LePage Prime Real Estate, 204-989-7900