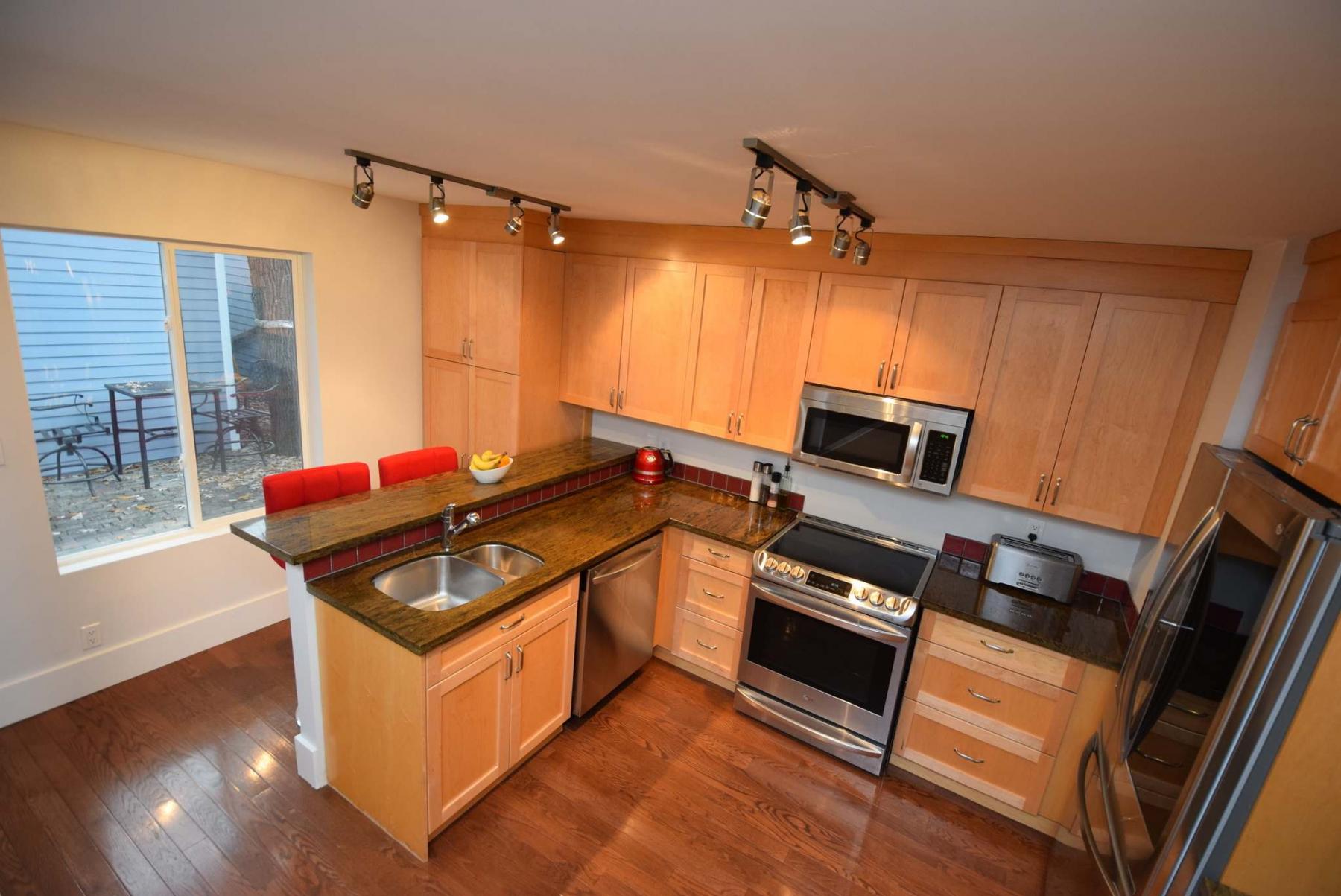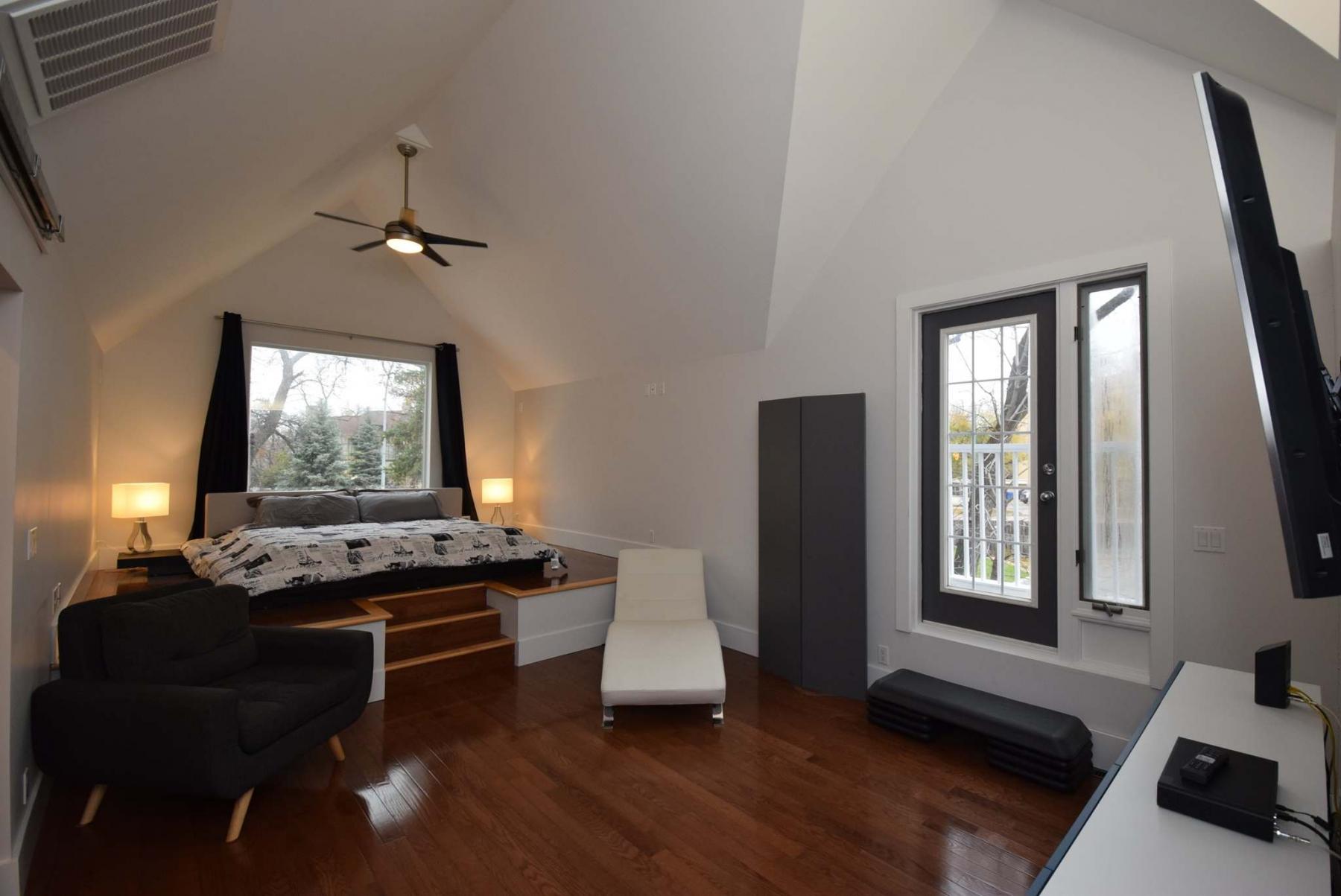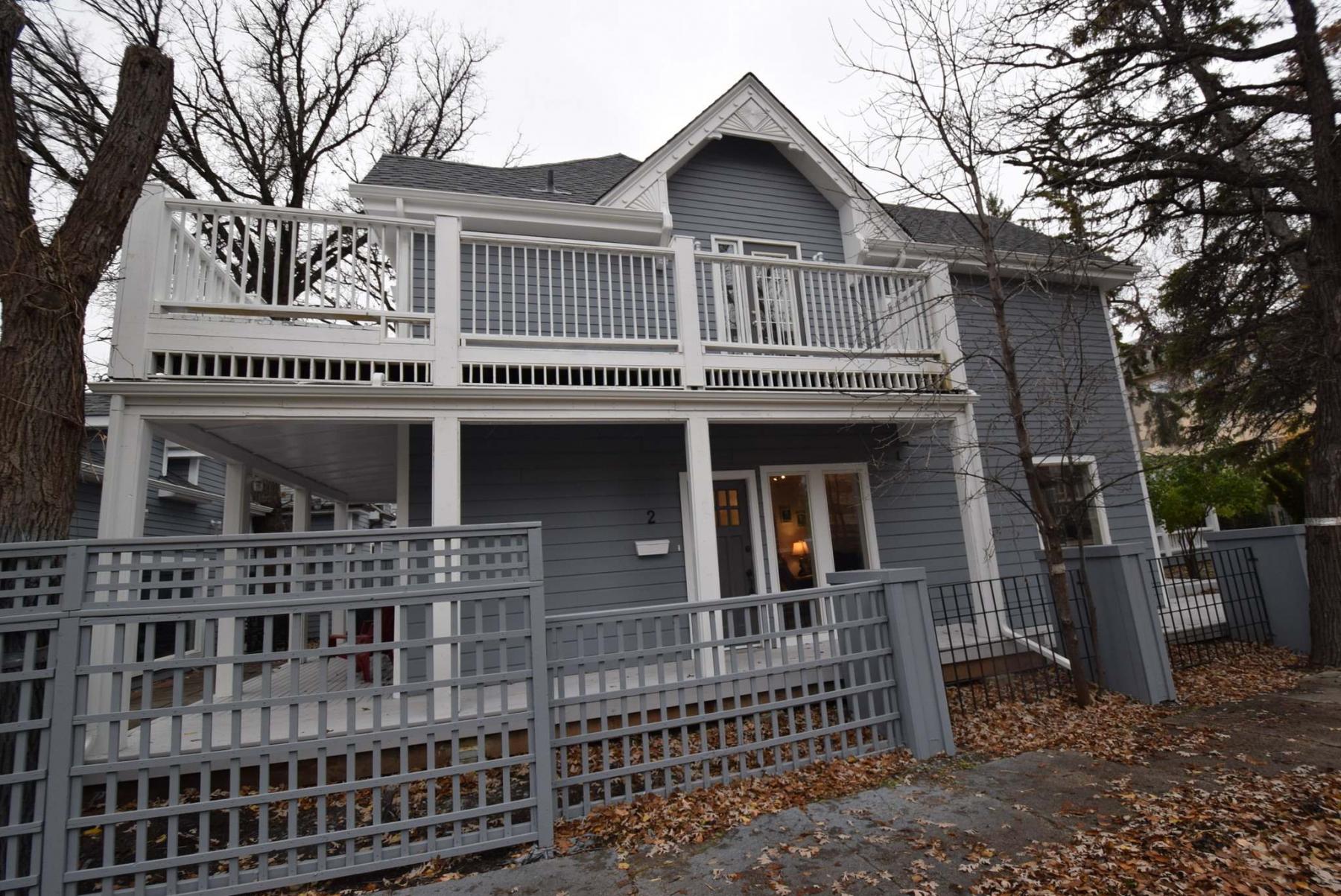 There are times when even the coolest of properties escapes notice.
Case in point is 2 Arbuthnot St., a two-storey luxury condominium that's located at the corner of Arbuthnot Street, Grosvenor Avenue and Wellington Crescent.
Unobtrusively set back from the street amid mature trees and behind stately interlaced wood and wrought iron fencing, it blends seamlessly into the adjoining landscape with its wrap-around porch, grey cement board siding and upper-level balcony that's bordered by white picket fence-style railing.
And while the condo looks like it's been there for a long time, that's not the case, Martin Marques of Century 21 Bachman & Associates says.
"It was actually built in 2004," he says. "The house next door had a lot to sub divide, and the city had them put a pair of condos on the lot due to its shape. The result was two 1,600-square-foot condos beside each other, just like two houses would be."
To say the least, 2 Arbuthnot St. is unique, in a very good way.
That's because, for all intents and purposes, it looks and feels like a home.
Not only does it have a wrap-around porch, but it also offers an outdoor space that's no postage stamp — plus a place to park your car indoors during the winter.
"You not only get the covered porch and courtyard out front, but you also get a private, fenced rear yard with covered deck and big patio that's surrounded by mature trees," Marques says. "There's also a double detached garage that you can park two cars in."
Step inside, and you find a modern, open-concept main living area that holds a dining room and living room. The presence of large windows and glass-filled doors on three sides makes for a naturally bright interior, while pristine oak hardwoods give the area a warm, welcoming feel.
"Initially, the area wasn't open," he says. "A freestanding closet/pantry was removed from where the dining room is. Doing that really opened up the area and made for much-improved light and traffic flow. A closet was built in to the right-hand wall to maintain storage space."
Meanwhile, a highly functional peninsula kitchen was placed opposite the dining room on the other side of the upper-level staircase.
"It's a generous space that offers an abundance of natural maple cabinets, granite countertops and stainless steel appliances," Marques says. "There's also a raised breakfast bar for two and a doorway to its rear that leads to a three-piece bath. A door between the dining room and kitchen takes you out to the backyard deck and patio."
The partially enclosed maple staircase then provides seamless access to the condo's second floor, an area that shows style and practicality can co-exist in perfect harmony.
In total, the unit's second level comprises five spaces.
There's a 10-foot by 11-foot bedroom/den, huge master bedroom and luxurious ensuite. Two other important spaces were also woven into the upper level's floor plan: a washer/dryer nook and walk-in closet that were placed next to the second bedroom.
However, while those two essential spaces are impressive for their sheer ergonomic mastery, the master suite is all the more impressive for its brilliant synergy of artistry and ergonomics.
"With its 14-foot sculpted vaulted ceiling and a bed platform set three steps up from its floor with a large window behind it, the master suite is a spectacular space," Marques says. "It also has a door on its side wall that takes you out to the upper deck, and a remodelled ensuite with soaker tub, custom glass/tile shower with river rock floor and maple vanity with dual sinks."
He adds that the condo, which has also been upgraded outside with new shingles, paint and lighting (all 2019), is house-like in another very important respect.
"There are no condo fees because it's self-managed, you just pay your utilities and taxes. This condo is in move-in-ready condition, in a central location within walking distance of Corydon Avenue, and premium restaurants and shopping," Marques says.
"It represents a rare opportunity for a professional couple or active empty nesters to enjoy a vibrant, urban lifestyle in the heart of beautiful Crescentwood."
lewys@mymts.net
Location: 2 Arbuthnot St., Crescentwood
Year Built: 2004
Style: two-storey luxury condominium
Size: 1,600 sq. ft.
Bedrooms: two
Bathrooms: two
Condo Fees: none, self-managed
Price: $419,900
Contact: Martin Marques, Century 21 Bachman & Associates, 204-795-7641