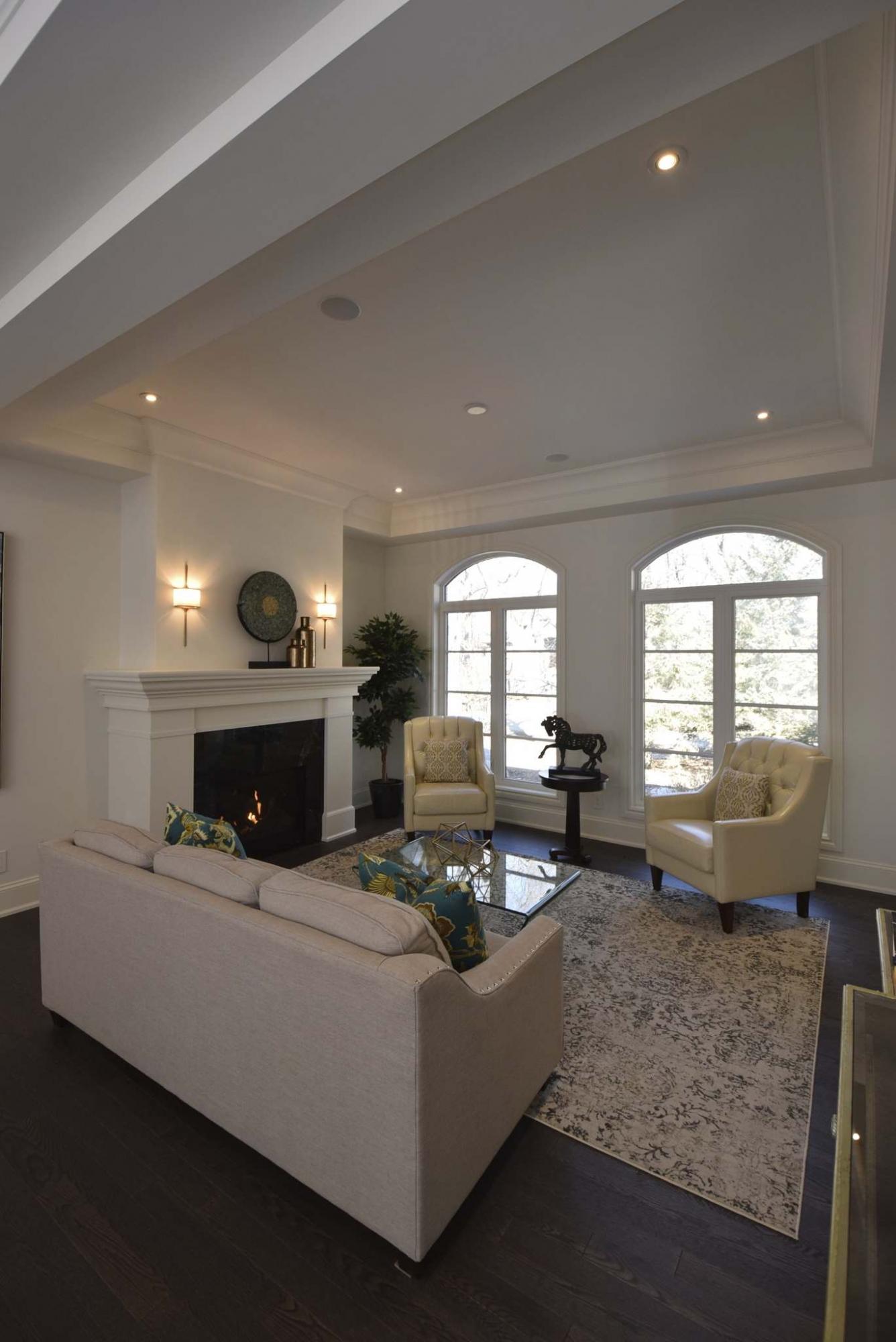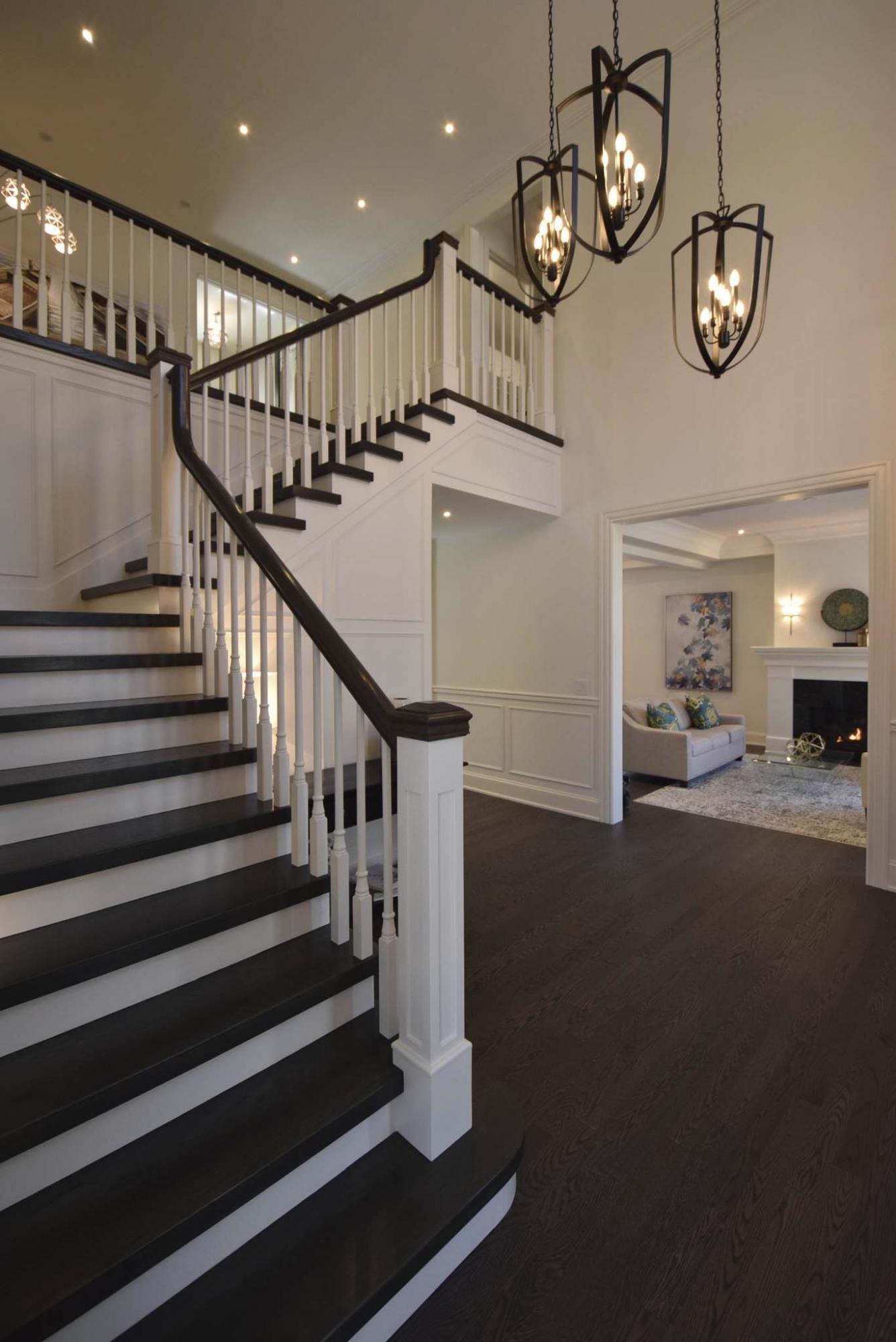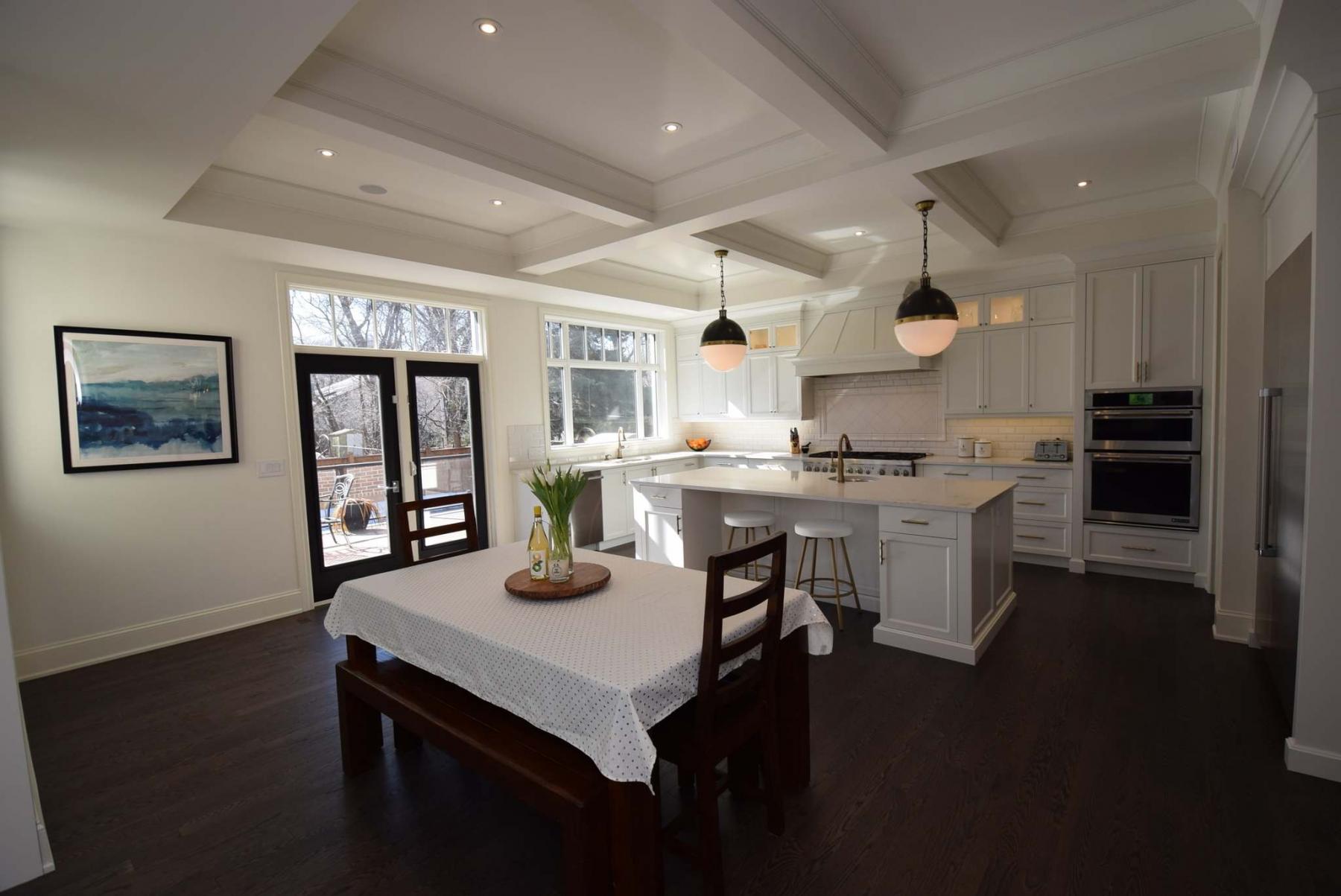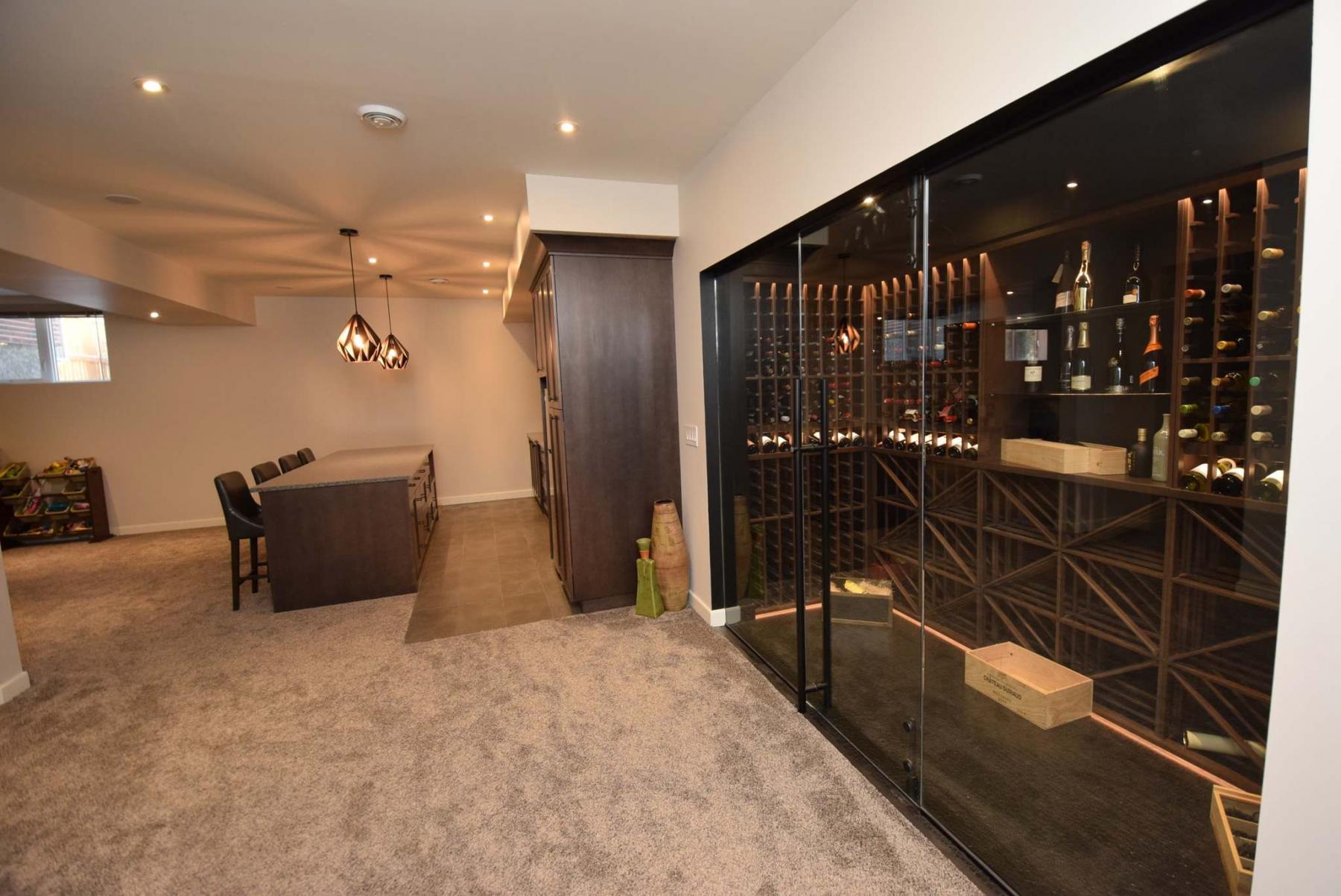 While it's easy to imagine building the home of your dreams, it's a different proposition to actually build it.
When you're in pursuit of perfection everything must come together in seamless harmony.
First, you must find just the right location. Then, you have to find a lot with the dimensions and atmosphere required to not only accommodate, but showcase the home.
Finally, you have to build it, and translate your dreams into full-blown, 3-D reality.
Darren Desrochers of RE/MAX Performance Realty says 263 Victoria Cres. is an example of what can happen when location, lot and design almost magically come together to create the ultimate luxury home.
"The outgoing owners were thrilled when they found this double lot in St. Vital in 2017," he says. "It's in a special little spot — so quiet, and surrounded by mature trees. They were inspired by it."
Turns out, they were also inspired by the homes they'd occupied when they lived in different areas of Canada, from the east coast to Ontario. Consequently, when they set about designing their home, they incorporated elements from those houses into their dream home.
"The home's brick exterior is reminiscent of homes in Oakville, Ontario," he says, adding that the stone trim is Wisconsin limestone . "It's timeless, and blends in beautifully with all the mature trees. The interior reflects influences from east coast living, with a bit of a Hamptons traditional look."
He adds that the interior, particularly the foyer, sports River Heights influences.
"Both owners are originally from Winnipeg, and they love the old classic homes in River Heights," Desrochers says. "As a result, the home's entrance has the look and feel of a vintage River Heights home."
Indeed. The moment you step inside, you get that grand, classic feel.
A 20-foot high ceiling gives the foyer a feeling of volume and drama, while a magnificent staircase with dark oak railing and steps and white spindles stylishly angles its way up to the second floor.
Meanwhile, a pair of spaces were placed on either side of the foyer: a spacious den to its left and a sitting room/dining room to its right. Add in an ultra-wide hallway running from the foyer into the great room, and the nod to the classic, much-loved River Heights centre hall plan is unmistakable. Beautiful engineered red oak hardwoods add to the yesteryear ambience.
"Because the home is so large, the owners designed it with separate spaces to make it more cosy," explains Desrochers. "The den is a separate work space, while the sitting room/dining room area features dual coffered ceilings that define each space. Huge windows let in lots of natural light, while a white fireplace with Italian black Grigio Carnico tile trim serves as the space's focal point."
The wide hallway — it features a wing to its left that holds a fetching powder room, storage room and amazing mudroom — then leads to the main living area, which balances modern and traditional design themes.
As you walk in, you see another ribbon-style fireplace — this one set in a marble-like Graniti Fiandre porcelain tile slab surround.
"It was placed so it could be seen from the foyer," he says. "It essentially divides the great room in two. The kitchen and dining area were placed to its right, while the family room was tucked away to the left. Tons of natural light pour in from a huge window and patio door behind the kitchen/dining area and three huge windows on the family room's rear wall."
Suffice it to say, both spaces are spectacular.
Subtly defined by a 10-foot honeycomb ceiling, the kitchen/dining area is the definition of practical style. The dining area can seat four to six, while the kitchen is centred around a huge island with an eating nook for three.
White Heirloom cabinets and drawers with champagne gold hardware provide plenty of storage space, while greyish-white quartz countertops and a white tile backsplash mesh beautifully with high-end stainless Thermador appliances.
Then, there's the family room, with its classy built-in entertainment unit, abundance of natural light and proximity to the patio doors behind the dining area.
"It's where the family spends most of their time," says Desrochers. "In the summer, they head out back to the private, treed backyard with its in-ground pool, which was dropped down to increase privacy. There are so many trees that you don't see your neighbours in the summer."
A quick jaunt up the grand, rock-solid staircase takes you up to the home's second floor. Like the main floor, it's intelligently designed, striking a perfect balance between style and utility.
And while there's plenty of space (1,936 sq. ft., to be precise), that space was well-used. All told, there are three huge secondary bedrooms, a five-piece main bath, laundry room and a gargantuan (and gorgeous) primary suite.
"A pair of towering French doors invite you inside," he says. "It features a gas fireplace, dramatic ensuite and a massive walk-in closet that's enviable for all its storage space. Two bedrooms with walk-in closets were placed on either side of the main bath."
Finally, there's the fully-finished lower level, which offers another 2,271 sq. ft. of livable space to enjoy.
"It offers a home theatre area with 5.0 surround sound, games area, wine cellar, fully-equipped bar, gym, two guest bedrooms, a three-piece bath and lots of built-in storage space."
Desrochers says the home — it offers 6,478 sq. ft. of living space spread out over three levels, and was built by Mannington Homes — is a true masterpiece.
"I've been in a lot of enormous houses over the years, but they weren't intimate — this one is. Everything in its design was so well-considered inside and out. This home is a custom-built masterpiece of stunning architecture that delicately balances views, scale and comfort in an area unlike any other."
lewys@mymts.net
Details
Location: 263 Victoria Cres., St. Vital
Year Built: 2017
Style: two-storey
Size: 4,207 sq. ft. with 2,271 sq. ft. fully-finished lower level
Lot Size: 140' x 150'
Bedrooms: six
Bathrooms: four
Price: $3,549,000
Contact: Darren Desrochers, RE/MAX Performance Realty, 204-297-0229