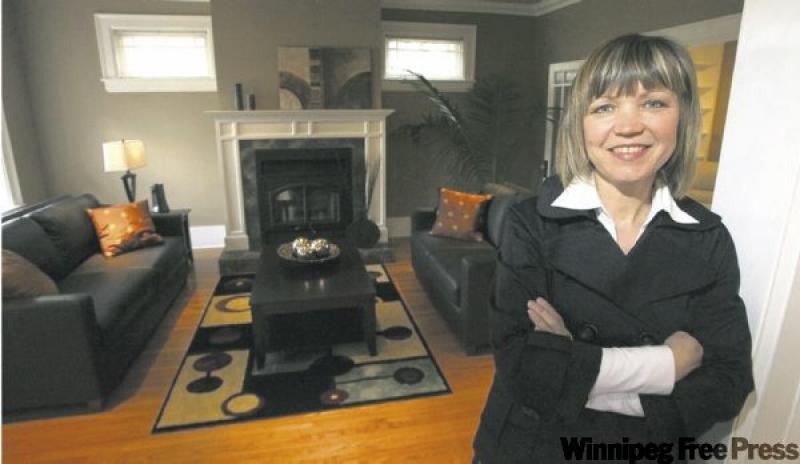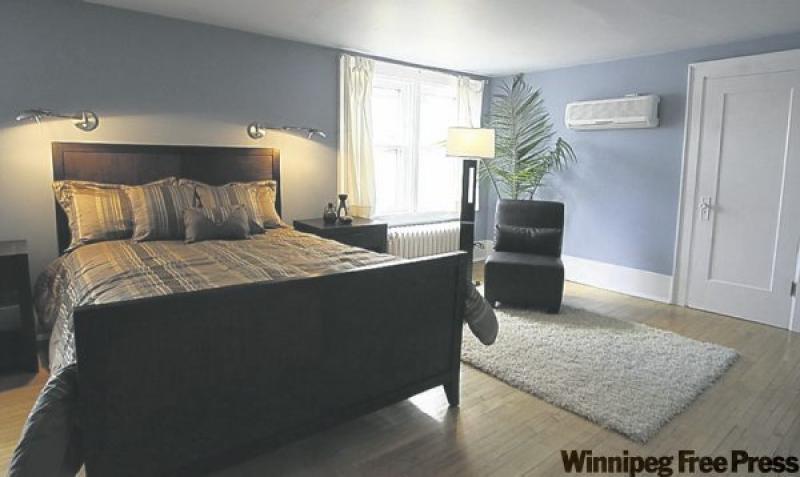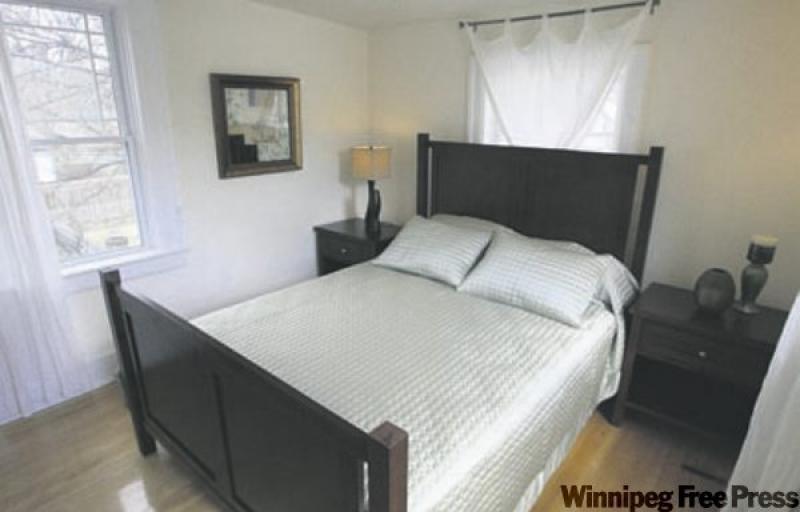 Home staging. It's the latest trend that real estate agents and homeowners alike are using to market houses in this very competitive real estate market. While the laws of supply and demand in today's continuing seller's market mean that you are very likely to sell your house, having a home staged can make the difference between getting a reasonable offer and pulling in much more than you expected.
It's all about creating the 'wow' factor. That's according to Theresa Swain, a home-staging consultant who runs The Home Staging Co. With a passion for design and a flair for decorating, Swain started her company two years ago when she saw an opportunity in the marketplace.
"Decorating has always been something I've been really passionate about," says Swain. "And I realized there was a gap in the market."
Swain did some research and found out that home staging had taken off in places in Europe and out East many years before. She spoke with several different real estate agents in Winnipeg and decided there was a market for a home-staging company here.
In fact, Swain started out working with realtors who offered her staging services as a value-added service to their clients. The more work she did, the more work that came her way. Now, after close to three years in the business, Swain says it has taken on a life of its own.
"I was thinking part-time, but it has definitely grown into a full-time job," she says.
Home staging essentially means getting a house ready to show. And companies like Swain's give homeowners the option of having someone else do that for them as they prepare to sell their house.
"Some people have lived in their home for 30, 40 or even 50 years and have never changed the furniture, so it's all dated," she points out. "That's where I come in."
Swain has an artillery of home furnishings and accessories that she can use to stage up to eight or nine homes at any one time. That includes all the accessories, carpets, lamps, plants, pictures, decorative vases, bowls and furniture that anyone might need to get their house ready to show.
When someone hires Swain, she walks through the home and takes notes on what might improve the saleability of the home. Then she takes a look at her storeroom and decides what she needs to work her magic on the house.
"My disclaimer is that I am not criticizing their decor," Swain notes. "I am here to maximize the selling price of their home."
First impressions really do count, she points out. Within 20 seconds of entering a house, people will have a feeling of whether or not they are going to buy it. That's why it's so important to create a look and feel that will appeal to potential homebuyers.
"You want to eliminate the negatives," Swain says. "If they can visualize themselves in that space, it will create more interest."
That means de-cluttering, rearranging furniture, using what people already have and making it better and de-personalizing an area.
"People don't realize it, but when they walk into a room and see a person's photos, they can't see themselves living in that house," Swain explains.
It's also much better to show a house with furniture in it. Furniture adds warmth and charm and can give potential buyers the feeling that they could possibly live there.
"Of course, I like to create the 'wow' factor," notes Swain, who adds that several of her clients have hired her to shop for their new homes and essentially "stage" the new house or condo that they are moving into.
Home staging has long been popular with builders who want someone to come in and stage their show homes to maximize public appeal. People who are selling their rental properties are also big clients for home staging as they are most often faced with selling a property that is now vacant. By having the home staged, they can fill it with furniture and accessories for a relatively low cost compared to buying new items. The same holds true for people who buy properties, improve them and then flip them -- how the home is staged is the key to selling.
As for cost, Swain says it all depends on how many rooms you want staged and whether you are going to use your own furniture and accessories or not. To stage an empty house and do the living room, dining room, kitchen and master bedroom costs roughly $1,200 to $1,500 depending on the size of the house and scope of the project.
It's money well-spent, attests Winnipeg realtor Dave Lowery. While he has hired Swain to stage a number of houses, there is one that stands out.
A few years ago, Lowery had sold a house to a couple from Calgary who planned to move to Winnipeg. The day before they were to take possession of the house, they called to say they would not be able to close the deal as their house in Calgary had not sold. Lowery was left to call his clients, who had already moved into their new house, to tell them the bad news.
The challenge was that their Winnipeg house, which did show well, was now completely empty. And as Swain always says, it's much better to show a house furnished than not. Lowery hired Swain to stage the house and the end result was fabulous.
Not only did the Winnipeg couple get to keep the deposit from the sale that fell through, Lowery ended up selling their house for $15,000 more than the original offer despite the fact that the market had cooled off somewhat in the winter market. And all they had to spend was $1,200 to have the house staged.
"I think that it's smart," Lowery says of having a home staged. "It turns a house into a saleable product -- much like the show homes do."
River Heights resident Annalee Coakley has also used Swain's services to stage her house.
After moving here from a small apartment in Boston less than a year ago, Coakley and her husband could essentially move all of their furniture into the basement of their new home. They planned to do some major renovations to the house before they decorated it and bought furniture, but Coakley's husband accepted a job in Calgary before they were able to complete the renovation.
Faced with selling an empty house, Coakley's realtor recommended hiring Swain to stage the house. Swain brought in her furnishings and set the house up to sell. The end result is a pending offer.
"It looks fabulous -- better than when we first saw it," says Coakley. "Now I am thinking why didn't I just get some furniture?"
To contact Theresa Swain: 995-8163