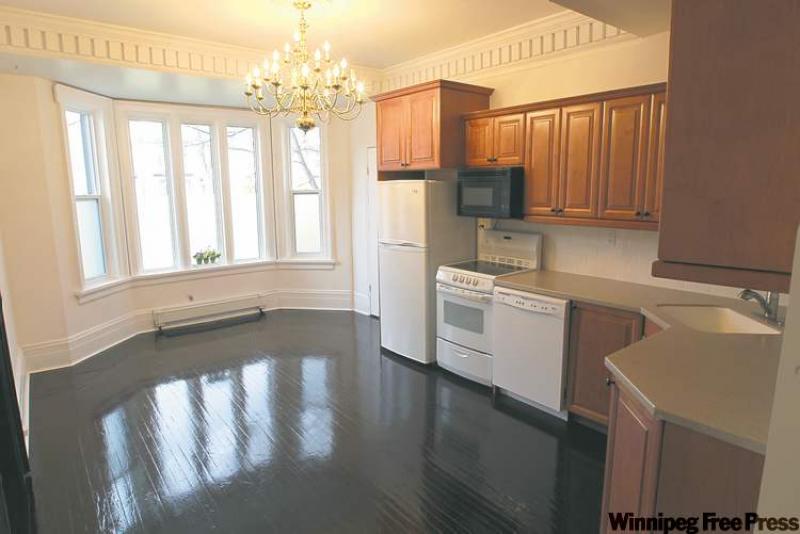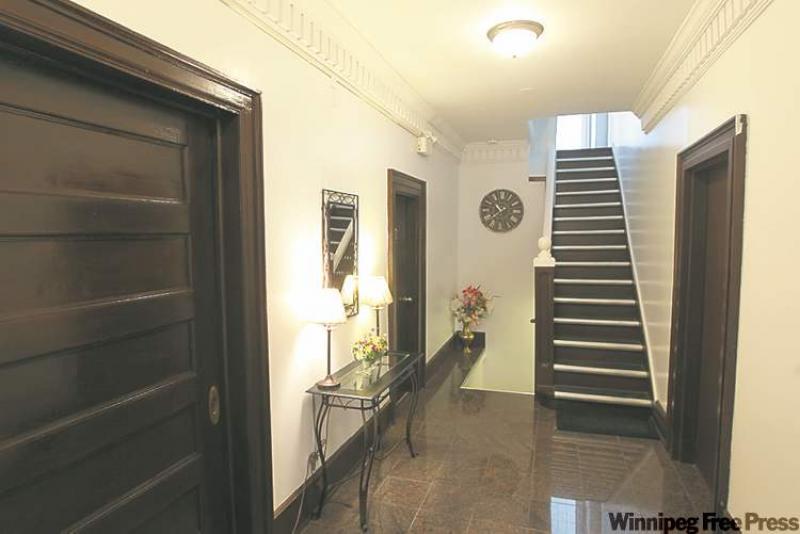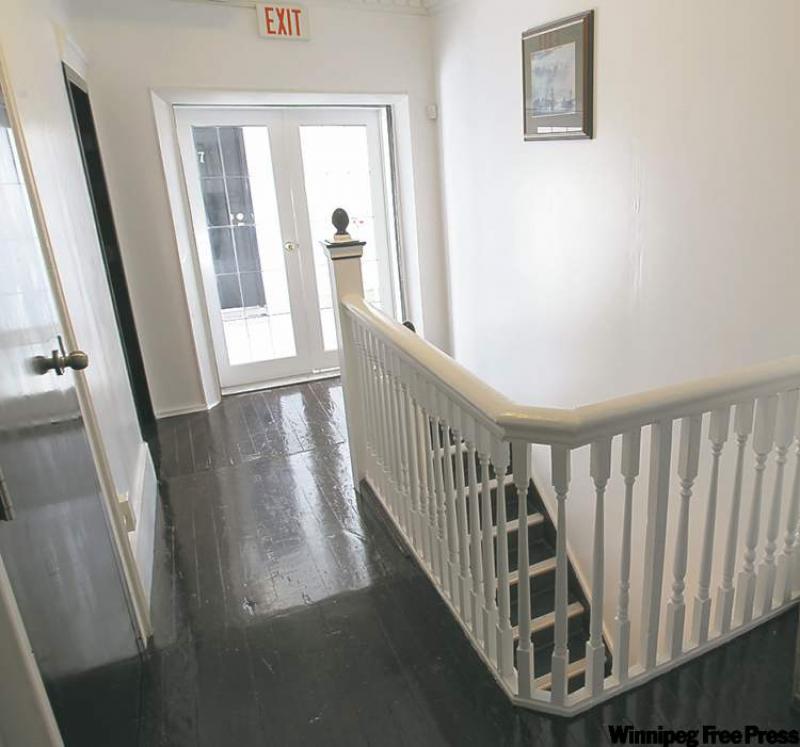 Back in 1904, former Winnipeg mayor Thomas Deacon -- then the owner of an engineering firm -- decided to build himself a house.
Now, this wasn't just any house. With extra thick brick walls, large windows at all angles, countless rooms (or so it seemed) and ornate decor such as oak door lintels and trim, dental molding and hardwood floors (likely a combination of oak and fir, as was the custom then), it was essentially a home before its time.
In 1930, the cavernous home was then acquired by a surgeon who put an addition on the back of the home, including a steel basement beam (rare in in those days) and terrazo floors. Then, 10 years ago, a Winnipeg couple bought the stately home, which had fallen on hard times.
"It was actually boarded up with two feet of water in the basement," says Brenda, one of the owners. "If we hadn't bought it, it would have been torn down. We then went about restoring the rooms bit by bit. Over the years, we used the home as a residence for students from the nearby applied linguistics school (since closed). At different times our whole family (five kids) and students lived here."
Approximately one decade later, Brenda and her husband have decided to go on to a new chapter in their lives. Consequently, they're leaving the home, but not without leaving something tangible behind.
Having lived on Balmoral Avenue -- and restoring the home they occupied during their tenure there -- the couple wanted to do what they could to further the housing renaissance that's taking place on Furby Street and other areas surrounding Broadway Avenue.
The result of their labours has been a condominium complex offering the best of old and new design concepts and that draws upon cutting-edge home design trends, says Realty Executives Premier's Ken Clark.
"This project is ahead of the trend to build condominiums with smaller suites," he says, noting the nine units in what we'll call the Mayor's Mansion Condominiums average out at approximately 500 sq. ft. in size. "Today, many condos in Vancouver are in the 495 sq. ft. range. That makes sense, because it's all about affordability and practicality. People are scaling back their expectations in terms of living spaces. The idea is, why do you need two bathrooms if only one or two people are living in a suite?"
While the suites are compact is size, they are in no way are short on amenities. Suites come equipped with either maple or oak cabinetry, granite or caesar stone countertops, subway tile backsplashes, refinished (dark) hardwood floors (or, for variety, tan ceramic tile) -- plus another two features that make the suites feel larger than their listed square footage.
"There's tons of light due to the big windows, and the high ceilings (nine to 10 feet) increase the feeling of light and volume," Brenda says. "We've lived in every suite, so we took care to maintain the old-style character while adding some new touches. And we also kept claw-foot tubs where we could. We also put tile flooring in the entrance to add a bit of elegance, and complement the restored dental molding."
Clark says the other key elements of the home have been replaced to give each suite modern functionality.
"The whole electrical system has been replaced, and the hot water tanks and boiler are new," he says. "Brenda and her husband did just a super job with the renovations -- they modernized everything they could, but at the same time managed to keep the old character that makes this home so special. No corners were cut here; the developers did a superb job."
He adds that the compact, efficient suites -- which benefit from little in the way of wasted space -- will be ideal for students or young professionals looking for an affordable, central spot to hang their hat. At under five minutes from the University of Winnipeg and close to downtown, access to the area is quick either on foot or by bus.
At present, three one-bedroom units and one two-bedroom suite are up for sale; condo fees will range from $150 to $175 with parking available for $30. Each resident will get a storage locker downstairs.
"These condominiums are going to be another anchor in the redevelopment of the area," says Clark. "It's gone from being in front of a wrecking ball to a condominium complex with smaller, personalized spaces that have all kinds of character, and are affordable. It's a great story."
lewys@mts.net
DETAILS
Location: 251 Furby Street
Style: Apartment-style condominiums
Number of Units: 9 (with four presently available)
Size: Approximately 500 sq. ft. each
Bedrooms: 1
Bathrooms: 1
Price: From $139,900 to $159,900
Condominium Fees: $150 - $175/month
Taxes: N/A
Contact: Ken Clark, Realty Executives Premiere @ 957-1007