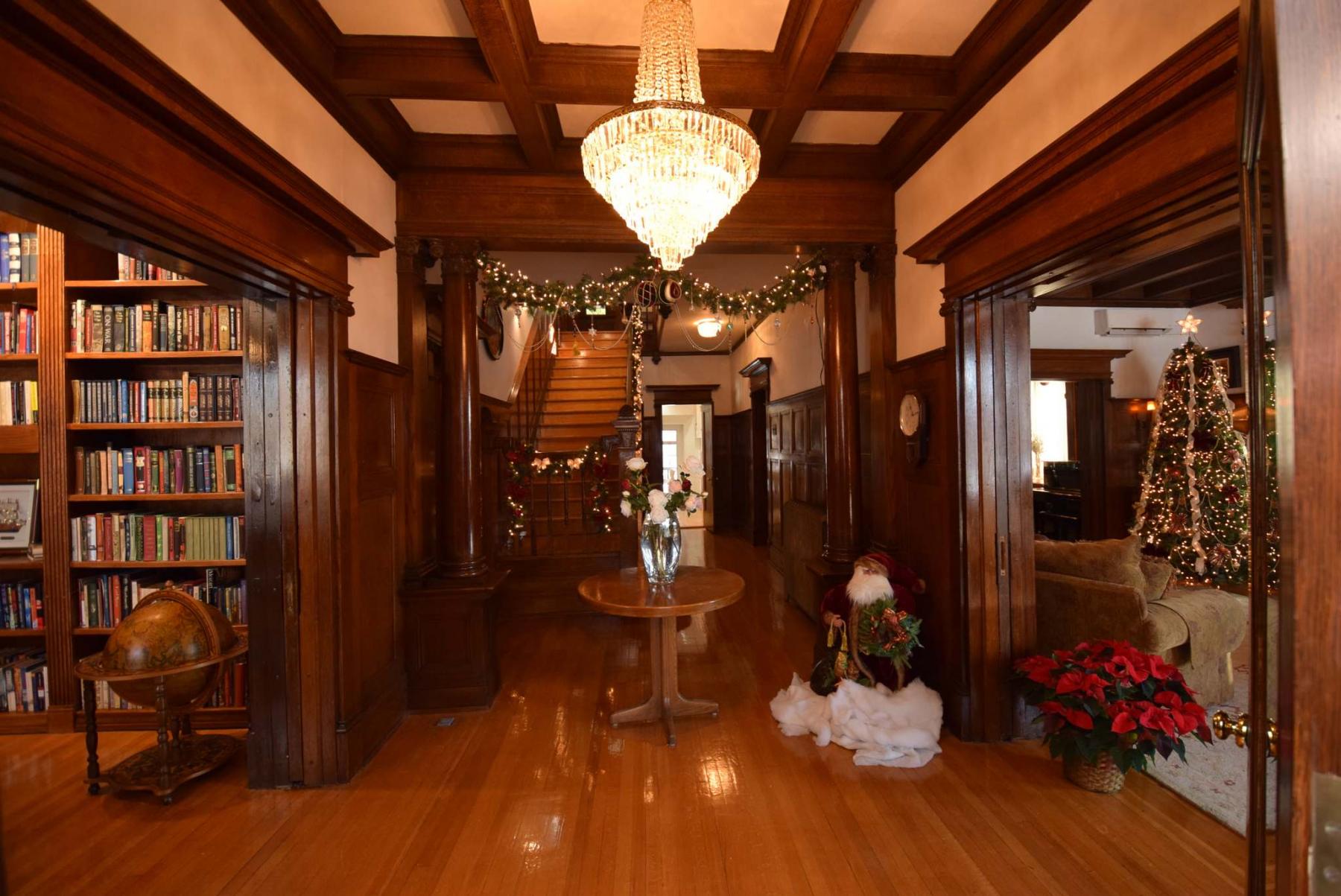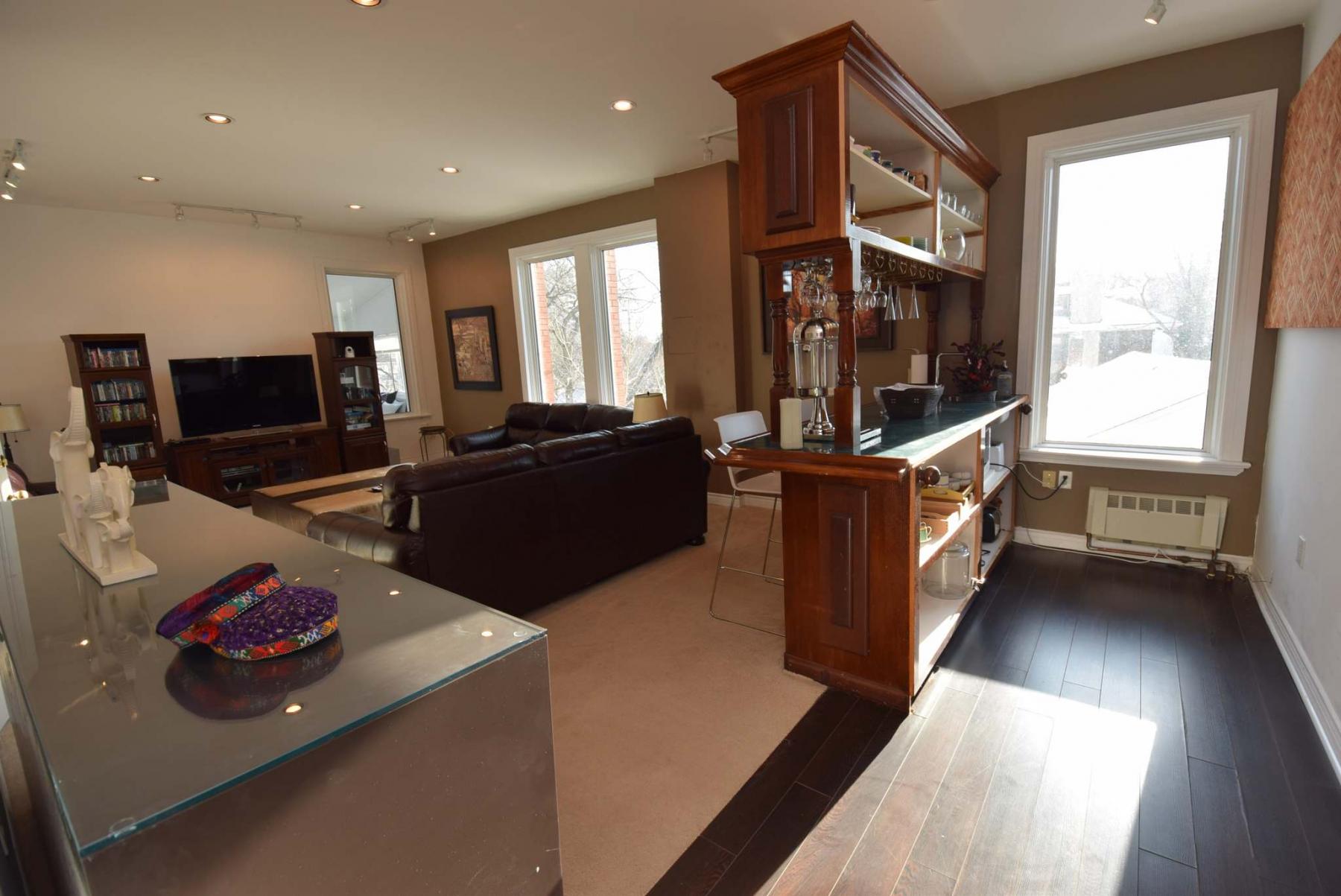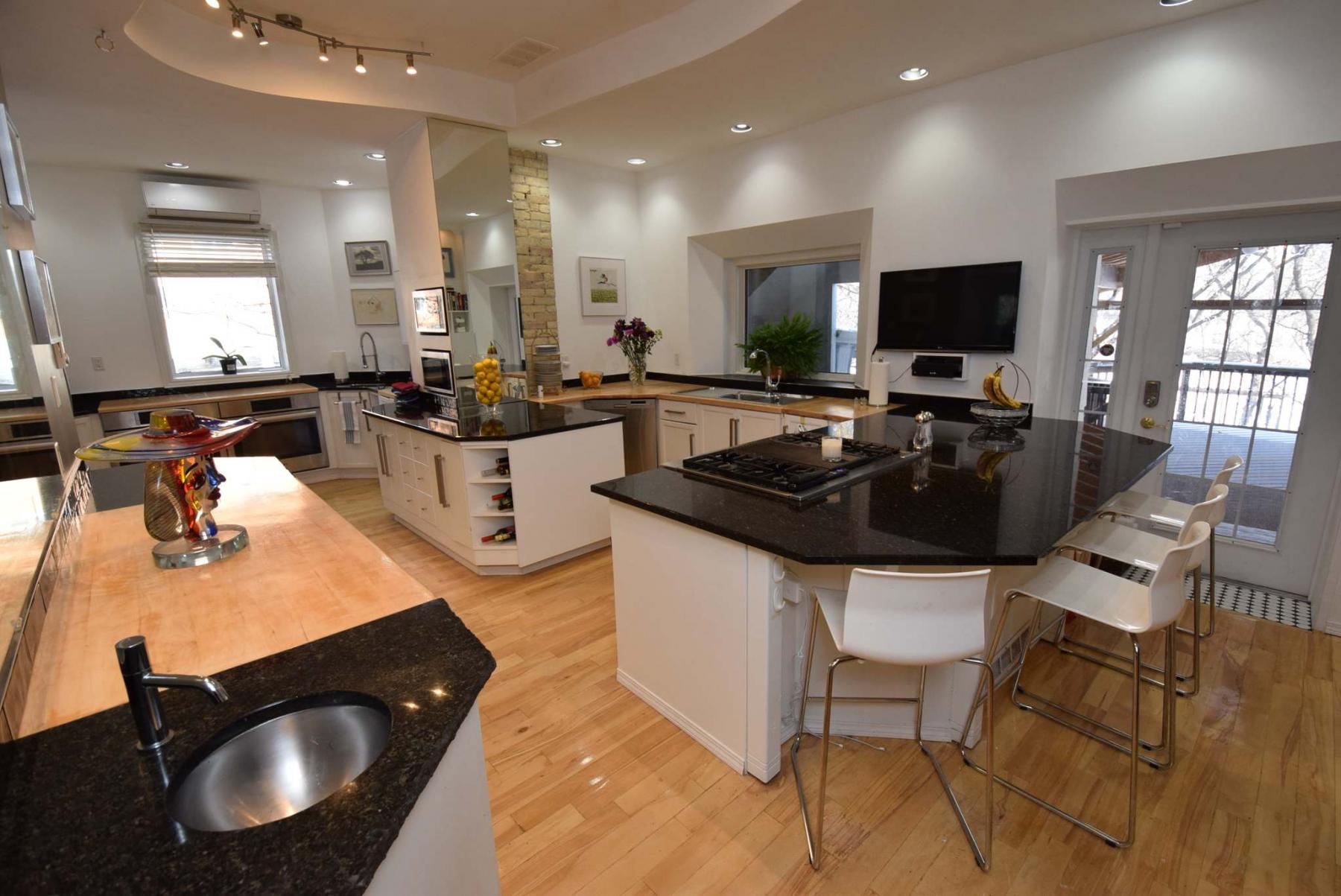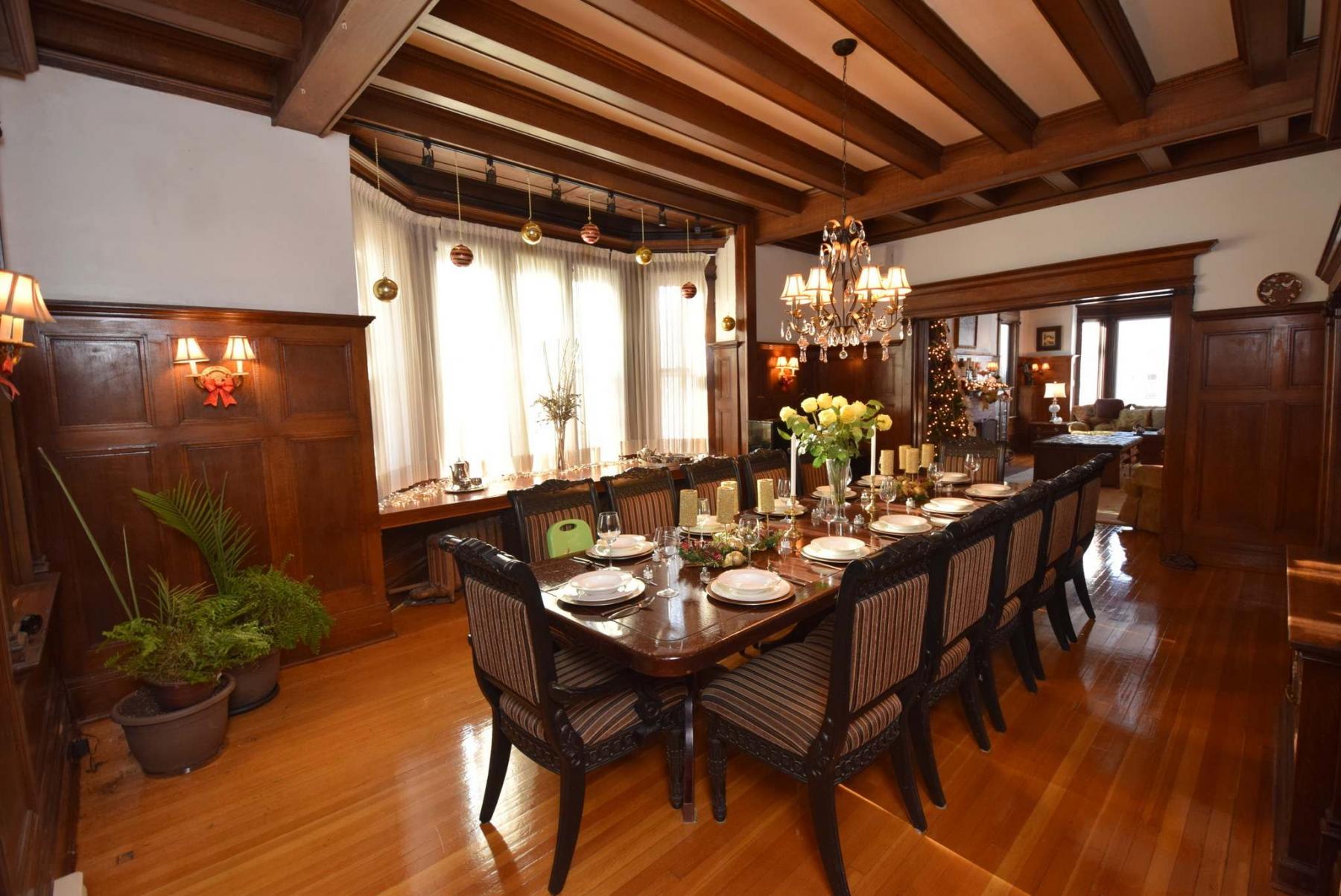 Way back in 1905, Thomas Ryan, a Winnipeg merchant who'd served as the city's mayor for one year in 1889, went on to open and operate three highly successful boot and shoe factories. Experiencing an exceptionally high level of prosperity, he decided to build his dream home.
Eventually, he found a 117 x 225-foot riverfront lot at 5 East Gate in Armstrong Point. Naturally, the lot would have to be huge, as he had a grand vision for his dream home.
When the home was completed in 1906, it was a sight to behold.
At 6,500 square-feet the home, which featured a double-pillared entrance with veranda on either side and a balcony above (there was also another balcony on the side), was the envy of all who cast their gaze on it. For 10 years, Ryan and his family enjoyed everything this home had to offer.
Then, in 1916, he suffered an unfortunate series of financial setbacks, losing his businesses and the home. It then sat vacant for five years until Robert McLean bought it in 1921.
He also fell on hard times — in the Great Depression— losing the home in 1935. Four years later, a fellow by the name of J.L. McFadden bought it for the bargain price of $2,200. He eventually turned it into a duplex in 1940 and then a quadplex in 1962.
The home was then sold to a Ms. G. Genz in 1964, who then in turn sold it to Doris Muzika. At some point during her ownership from 1971 to 1982, she turned the grand abode into a nursing home.
After that, the home was bought by the government of the Northern Territories and used as a residential centre for Inuit children from 1982 to 1991. A group of artists then purchased the home and lived in it from 1991 to 1997.
Then, the outgoing owners bought the home in 1997, says Jennifer Berthelette of Ethos Realty.
"At that point, they began extensive renovations, as the artists had left it in a bit of a mess," she says. "After their children left home in 2007, they transformed the home into a bed and breakfast operation, restoring it back to its majestic beginnings and modernizing it in key areas."
Simply put, when you step into the foyer of the sprawling home, you feel like you've stepped back in time.
You're immediately enveloped by rich woodwork — an intricate honeycomb ceiling (with crystal chandelier) above, walls with rich brown oak wainscoting on either side and doorways left and right (to the study and sitting room/dining room respectively) featuring gorgeous oak trim and handsome lintels above.
A pillared entrance with more incredible oak wainscoting on either side then leads to a classic, hand-carved oak staircase and that leads elegantly up to the home's second floor.
"The original hand-crafted woodwork and oak hardwoods are amazing, everything has been beautifully restored," says Berthelette. "The details in the woodworking are just incredible."
So too are the spaces that occupy the home's front portion.
The study to the left of the foyer is immaculate, while the sitting room/dining room on the opposite side of the hallway transports you back to a time when elegance was king.
With its wood-trimmed bay window, wainscoted walls, beamed ceiling and wood burning fireplace with oak mantel and brick surround, the sitting room exudes a yesteryear warmth that compels you to sit down and visit over tea — after a meal in the adjoining dining room.
"It's just a grand space with its beamed ceiling, huge bay window with built-in sideboard, built-in display cabinet, elegant chandelier and ample space for a table for 12," she says. "A door to its rear leads to a three-season sunroom, which then leads out to a covered back deck that overlooks the backyard and river."
A door on the dining room's left-hand wall then leads to a huge and thoroughly contemporary kitchen.
"I love it," Berthelette says. "It's surrounded by windows, has three sinks, and was remodeled with raw-edge granite countertops, a peninsula with built-in cooktop and double ovens."
Turns out, the main floor is only the beginning of a home that features a wonderful marriage of classic and modern design themes.
The second floor, which not only holds two bedrooms and two ensuites, also comes with a sunny family room with dry bar, a three-season sunroom, covered three-season balcony and sleeping porch.
Finally, there's the third floor, says Berthelette.
"Another grand staircase, few homes in the city have this feature, leads up to four more bedrooms. Like the bedrooms on the second floor, each comes with its own ensuite, with several of the rooms having skylights."
Unlike many homes from this era, 5 East Gate's lower level is usable, having been fully developed with a media room, gym, laundry room, workshop, pantry and custom-built wine cellar.
Berthelette says the heritage home is a true gem.
"It's a fantastic home, you just don't see houses like this very often. It offers all kinds of turn-of-the century character, yet all key upgrades have been done, from the kitchen, to roof, plumbing, wiring, windows and more. And it's tucked away in a quiet location that's close to burgeoning businesses and services on Sherbrook Street. It's a breathtaking home in every way."
lewys@mymts.net