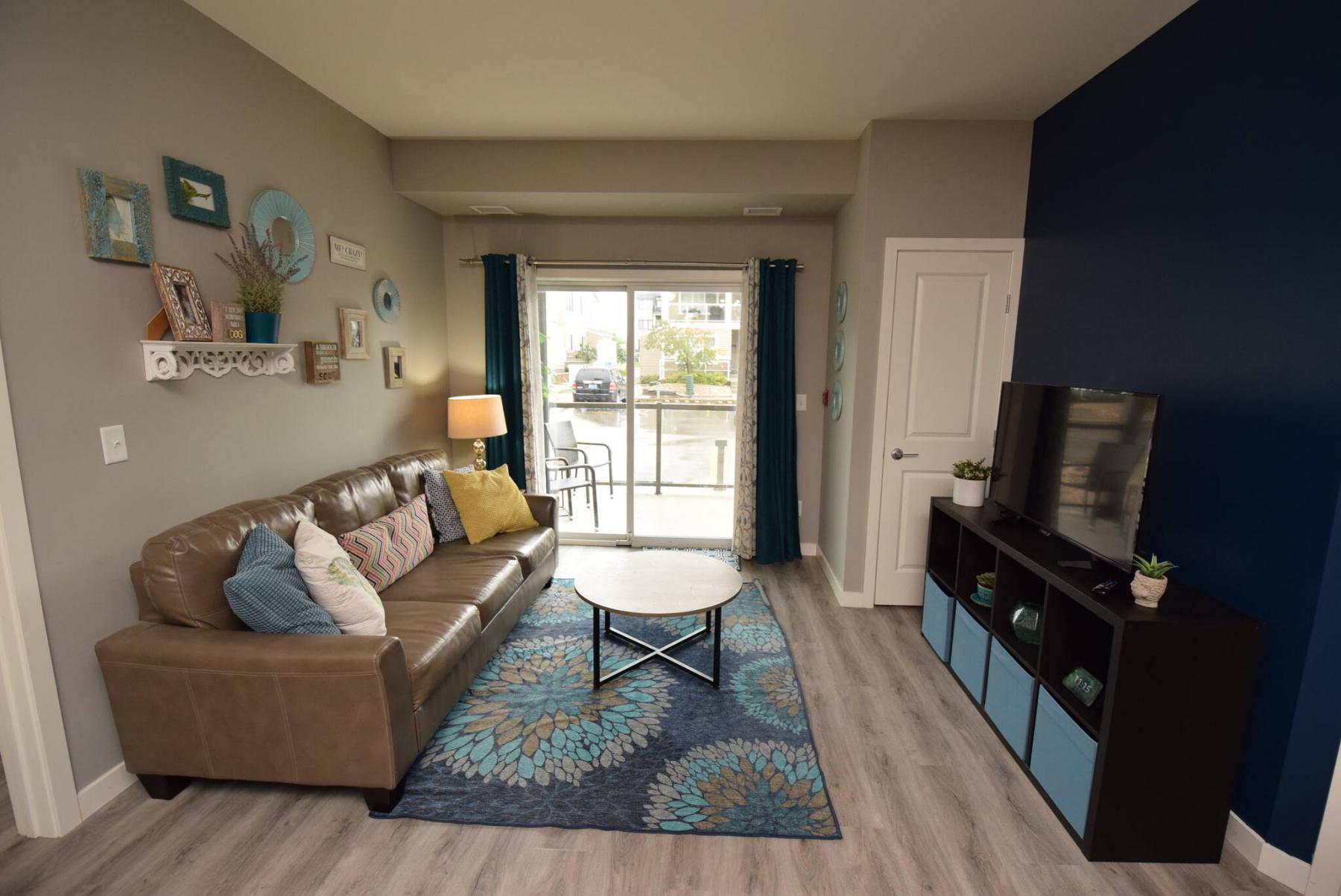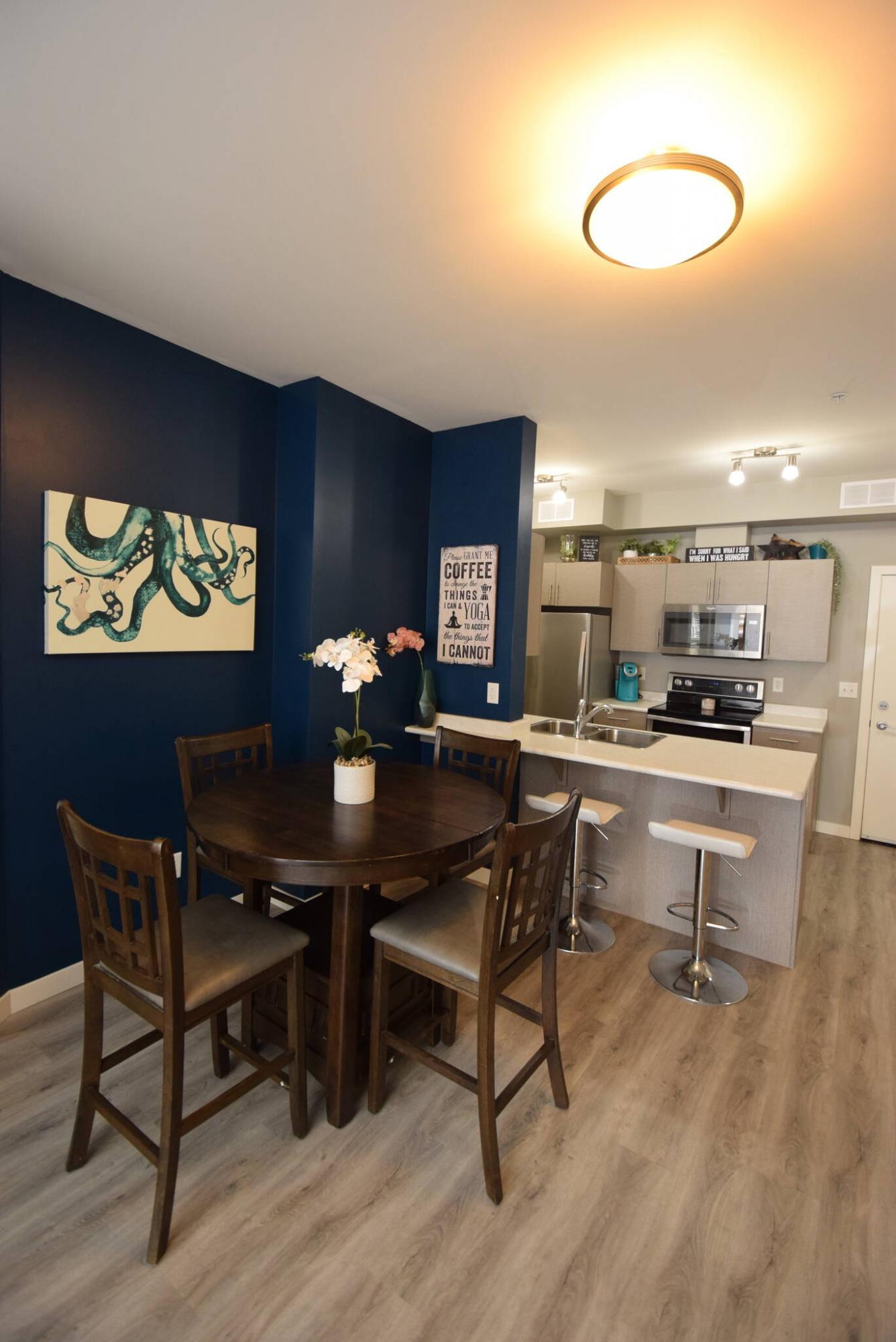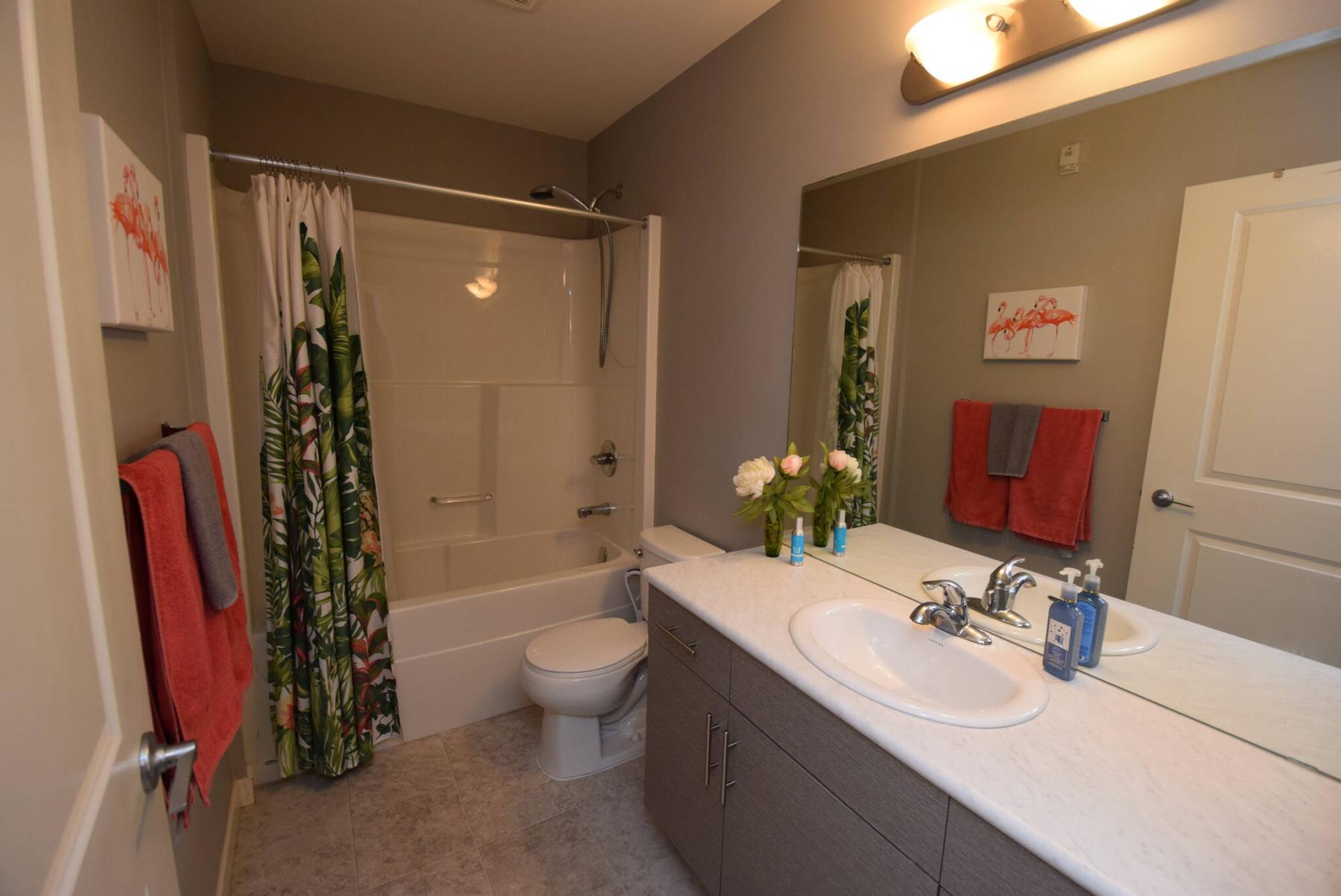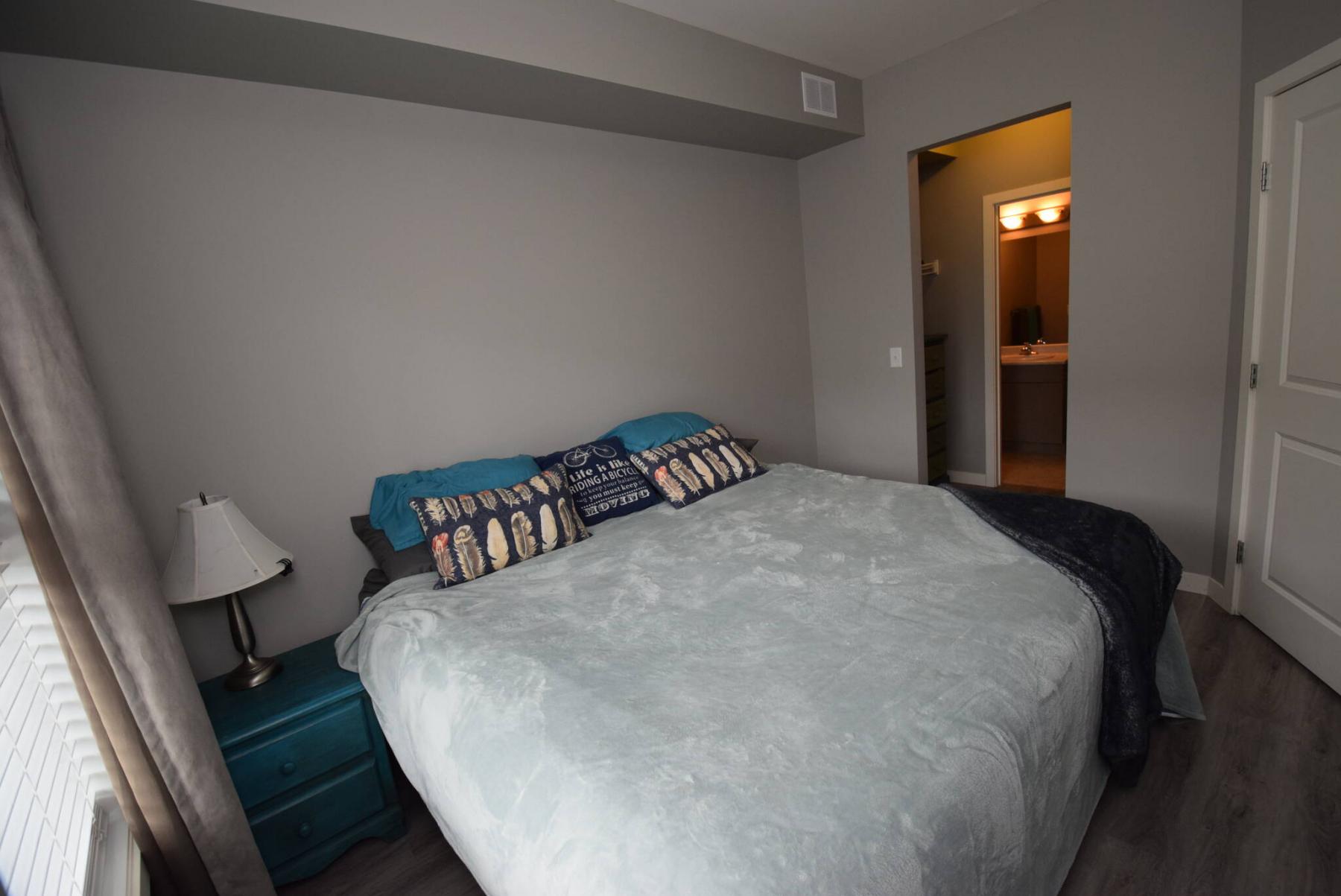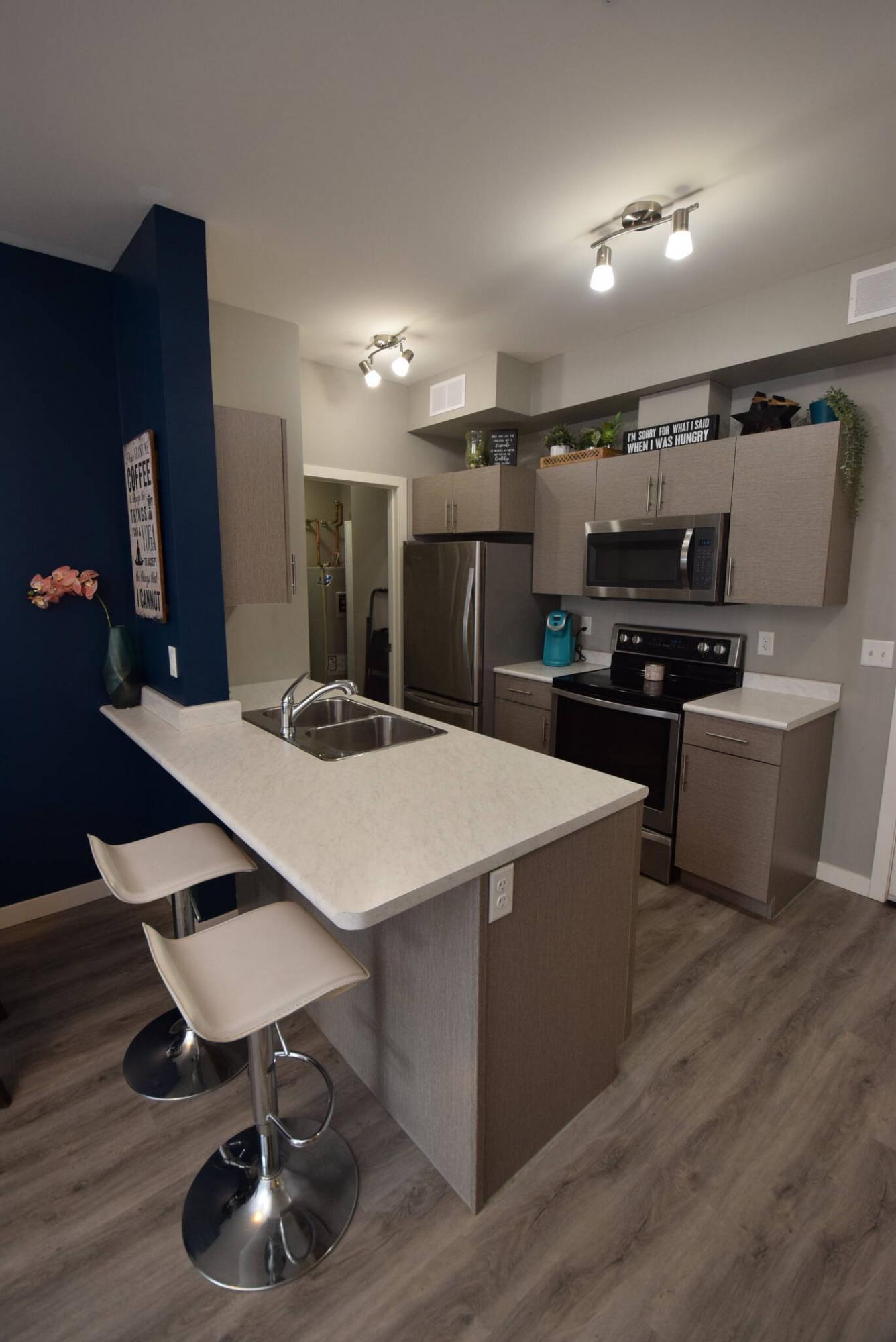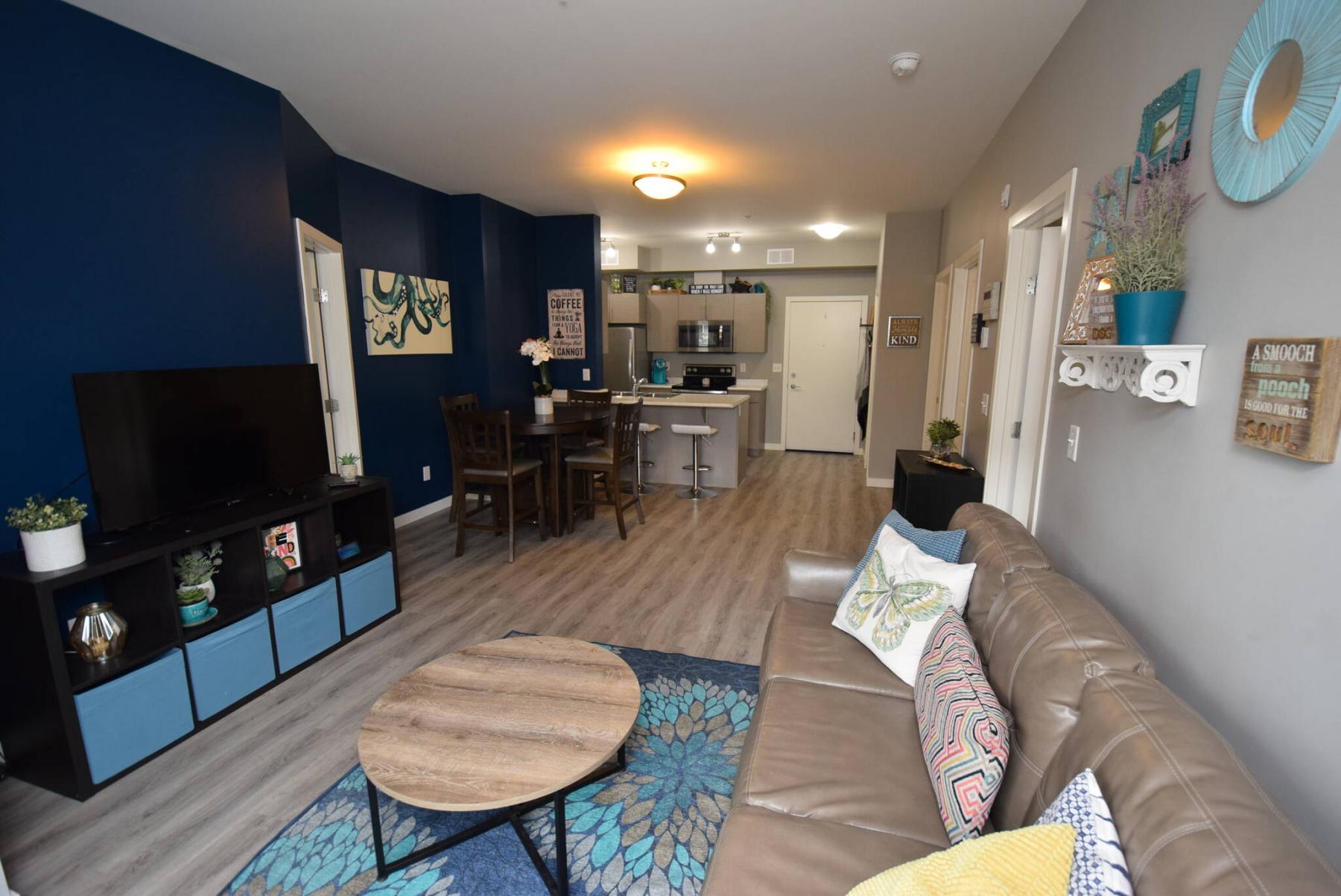 Although they're at different stages in life, first-time home buyers and downsizers share a common goal when looking for a home.
That goal, it turns out, is the shared need to find a space — in this case, usually an apartment-style condo — that offers a seamless combination of function, livability and, most importantly, value.
Problem is, there aren't many apartment-style units on the market that deftly combine those three critical characteristics.
Jon Wiebe of Realty Executives First Choice says he and sales partner Cheryl Thurston recently listed an apartment-style condo that checks all three boxes.
"This condo is quite rare," he says of the 900-square-foot, ground-floor unit that's located at 65 Fiorentino St. in Transcona's Starlite Village. "There are others that are similar in this area, but they're priced higher and don't offer what this suite offers."
True enough. Not only does the well-kept unit check in at a shade under $250,000, but it also isn't your standard two-bedroom, one-bath design.
"It comes with a fantastic, functional layout that offers two bedrooms, two bathrooms plus a den," notes Wiebe. "Having that den is a huge bonus. And the great thing about it is that it's a good size, not an afterthought. It's a very functional space that could be used as a den, workout room or yoga studio."
Then there's the suite's floor plan, which is simply exceptional.
"It features a split bedroom layout, with the primary bedroom on one side and the second bedroom and den on the other," he says, adding that ceiling height is nine feet throughout. "Because the bedrooms and den are set off to the side — there are no hallways to waste space — that makes for a very functional and spacious main living area."
That theme of "no wasted space" starts the instant you step inside the tastefully finished suite, says Wiebe.
"The kitchen to the right of the foyer offers a mid-sized island with a breakfast nook for two and double sink, light grey laminate countertops, lots of thermofoil cabinets, upgraded stainless appliances and a laundry/storage room through a door on its right-hand wall. It's a very functional space."
He adds that the main living area's midpoint is anything but mundane.
"I would say it's larger than normal. Right now, there's a table for four — a big one, at that — in it. There's enough room that you could put in a leaf and expand the table to seat eight without encountering any space issues. Upgraded vinyl plank flooring runs through the entire suite."
Next comes the living room.
"I like how the right-hand wall was subtly set back to accommodate an entertainment unit," Wiebe says. "That leaves lots of room for a large sofa and coffee table on the opposite wall. A sliding patio door leads out to a covered patio that's right next to one of the suite's two parking spots. The patio door also has a lockable entry feature that allows you to walk directly inside."
Finally, there are the two bedrooms, the foremost of which is the privately positioned primary bedroom.
"Both the den and secondary bedroom are a very generous size, as is the primary bedroom," he says. "It offers a large, south-facing window, a big walk-in closet and a four-piece ensuite with soaker tub/shower and thermofoil vanity."
Wiebe says the intuitively designed suite also comes with several other desirable features.
"One of its biggest features is the fact that it comes with central heating and cooling — you don't have to deal with annoying baseboard heating. You also get your own hot water tank for on-call hot water. The suite also comes with a second parking spot included in the price, too."
Lastly, there's the suite's location.
"It faces south and west, so you get sun all day long," he says. "You can also walk straight out your patio door to a nearby pond and trails across the street. The complex is also pet-friendly, so you can take your pup for a walk, and then wash them in a built-in dog shower next to the lobby.
"This condo has a lot to offer first-time buyers and downsizers at a very affordable price."
lewys@mymts.net