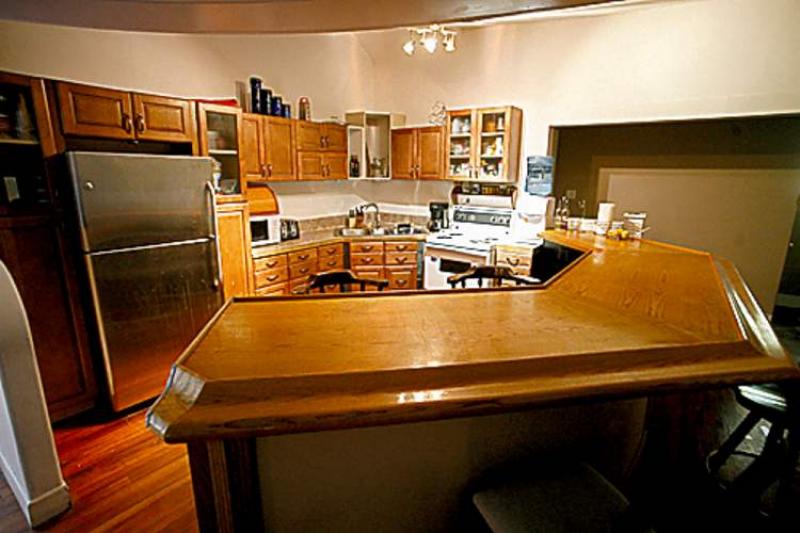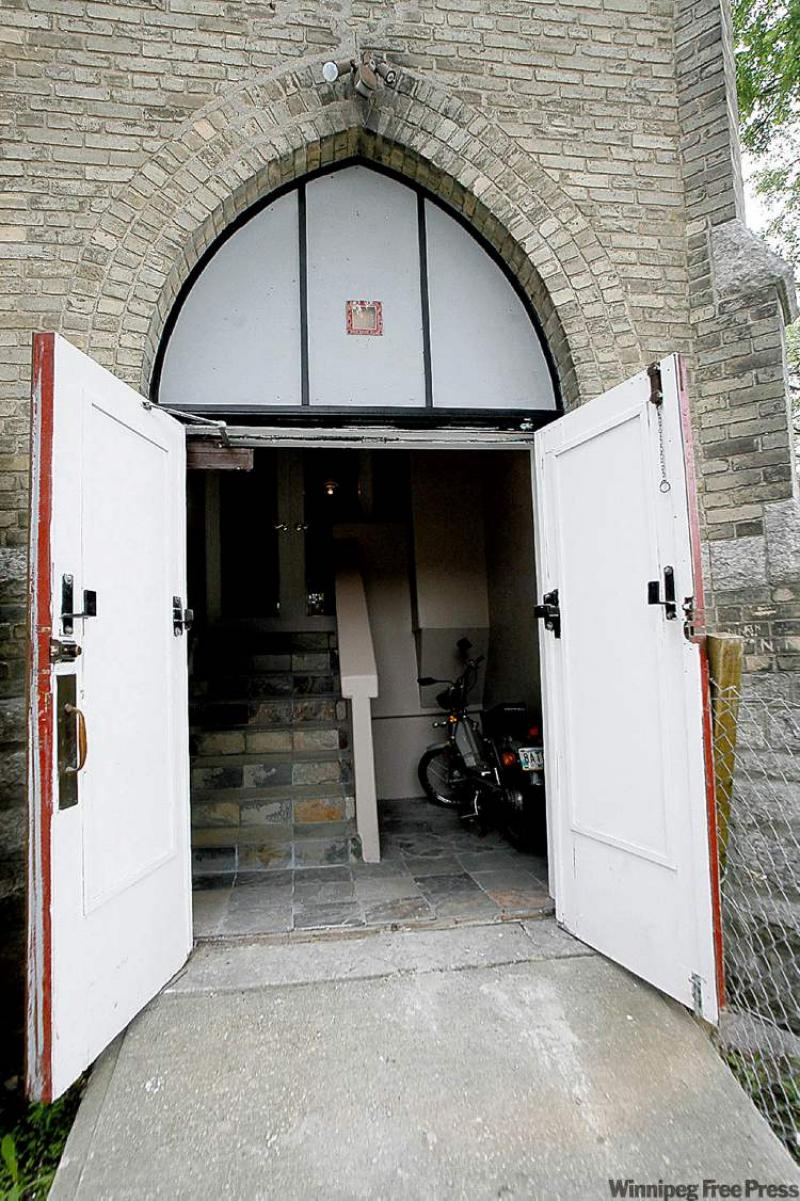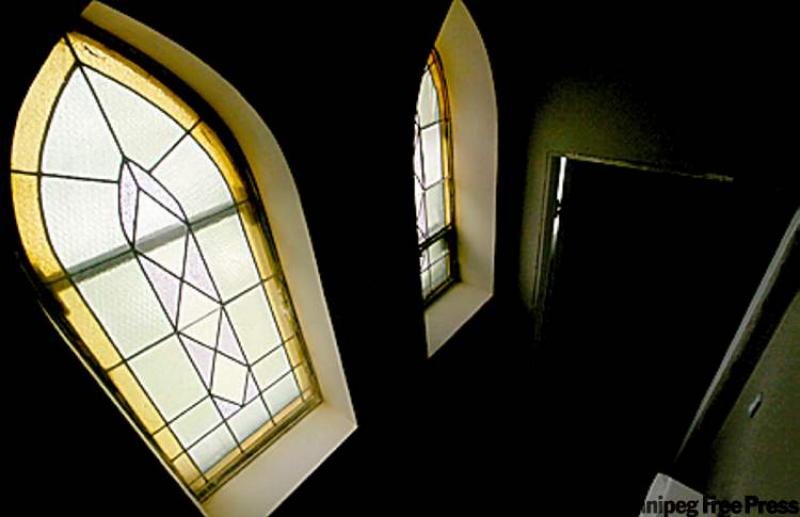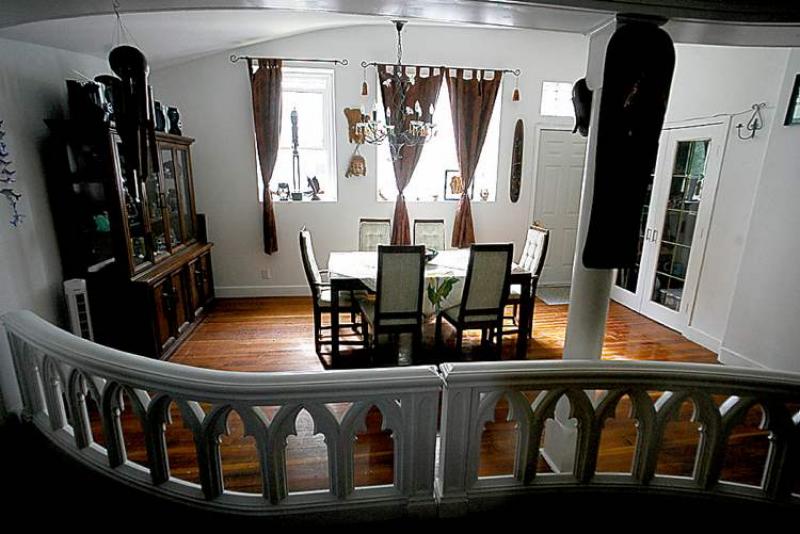 Sometimes, you an pass by something that's special, and never know it.
Such is the case with what appears to be a grand old church at the corner of Andrews Street and Burrows Avenue. Nothing special, you say to yourself as you drive by. It's just one of the many venerable churches found in the city's North End -- nothing more, nothing less.
Well, let's just file this one under the heading, 'never assume anything'. That's because this church -- over a period of five years -- was transformed into a 3,000-square-foot-plus home by an owner who at once is a firefighter, martial artist and, oh yes, renovator in his spare time.
"This has been a labour of love," says 235 Andrews' outgoing owner, Manuel. "It took me and several contractors five years to bring it to this point. Now, it's time to move on. Hopefully, someone else can move in and enjoy what we've created here."
The first key word here is, without question, created. After all, what was once Salem Reformed Church, circa 1907 -- complete with a magnificent 30-foot ceiling with exquisite (original) hammered tin detailing (with crystal chandelier suspended at its centre) -- is now the poster child for open-concept homes with a unique twist.
Key word number two -- creativity -- is a no-brainer. Manuel conceived a design that takes full advantage of the height and width of the church's interior. The expansive main level effortlessly houses a kitchen with oak eating bar/counter that seats four, dining room (defined by low-slung, intricately carved railing taken from the church's altar), bedroom with ensuite, den with sitting room and a media room that can accommodate even the largest big-screen TV. Heck, the tanning room sports a faux marble wall from an elevator Jennifer Lopez occupied while shooting the film Shall We Dance? in the city several years back.
Meanwhile, the decor is a cool synergy of traditional and Mediterranean themes. Original (dark) fir hardwood floors co-exist comfortably with pillars and curved walls; stained glass windows on three walls add colour and character, while tile flooring and countertops and texture and durability into the eclectic fashion palette, which includes earth tone (beige, dark brown) walls.
Still, it's the open space that literally takes your breath away. Although the home's interior is listed at 3,000 square feet, it feels a good deal larger.
"Well, I always wanted a home with lots of space and a cathedral ceiling -- I guess you could say I got the real thing," Manuel says. "The real challenge was to make the best possible use of all this space."
Once upstairs, it becomes apparent that the challenge was met, even surpassed. To define the upper level -- which has 12-foot ceilings, two bedrooms and a den/office -- Manuel and his team placed the spaces around the periphery, then defined them with curved one-third walls. To further define the bedrooms, partial partitions -- again one-third height -- were placed at the entrance.
Not surprisingly, room abounds in each room. With the sky-blue hammered tin ceiling above, stained glass windows to the side (the colours soften the daylight flowing in) and amenities such as a jetted tub in the guest bedroom. As if that wasn't enough, the ensuite off the master bedroom features a chandelier and steam shower stall with six body sprays and surround stereo system. In short, no creature comfort is lacking.
Most importantly, the design, while highly creative, is also logical. After all, the home has to be livable.
"It's not often you see something like this," says RE/MAX Associates Realty's Darryl Unrau. "This is a home that offers a unique style of living. With all the space it offers, it could be home to a large family, serve as a group home, serve as home/art studio or even be turned into an upscale office building. There's also a full basement with good ceiling height, and self-contained suite, that provides even more usable area."
Not only is 235 Andrews a one-of-a-kind home, it's also solid and practical in more than one respect.
"This is a well-built -- and extensively re-insulated -- structure. Heating costs $350 per month on budget -- very impressive. In terms of dollars, the renovations Manuel put into the renovations are crazy. The result is one bulletproof home. Someone will be getting a real good deal-- and all kinds of character and style -- for the price."
lewys@mts.net
DETAILS
Address: 235 Andrews Street, North End
Size: 3,000 sq. ft.
Year Built: 1907
Style: 2.5 storey; former church
Lot: 66' x 99'
Bedrooms: 4
Bathrooms: 3
Taxes: $4,557.80 (2009)
Price: $249,900
Contact: Darryl Unrau, RE/MAX Associates Realty @ 989-9000