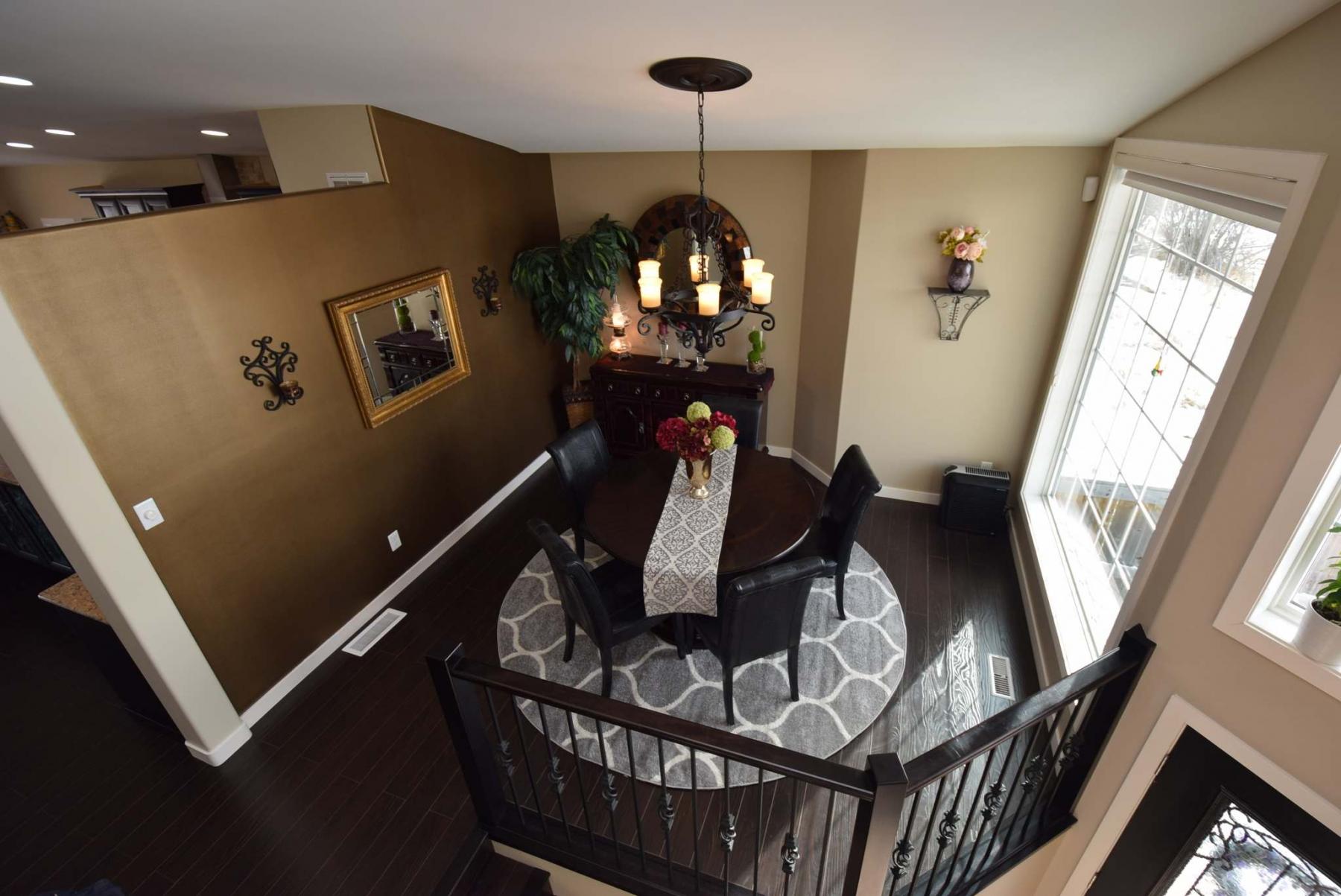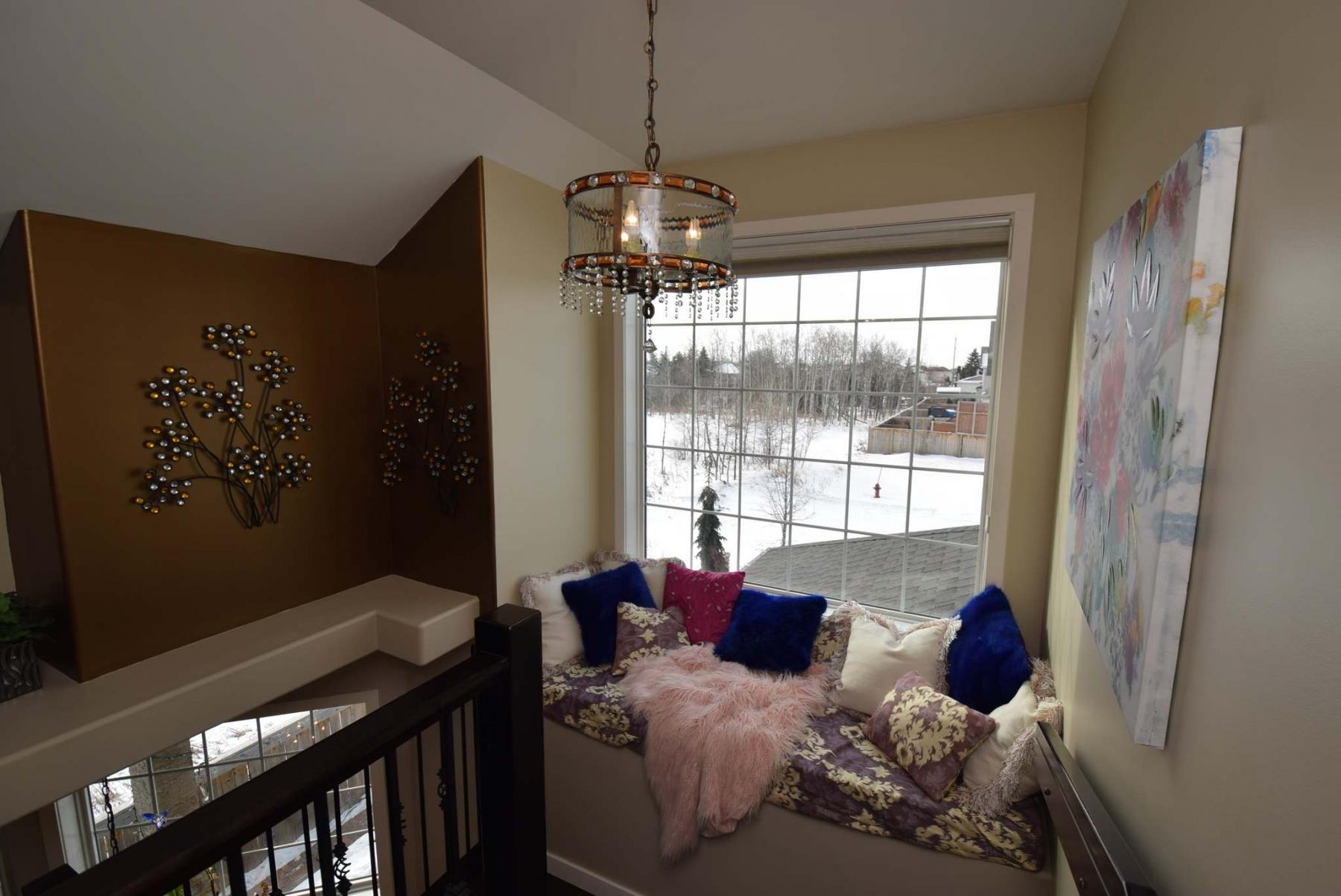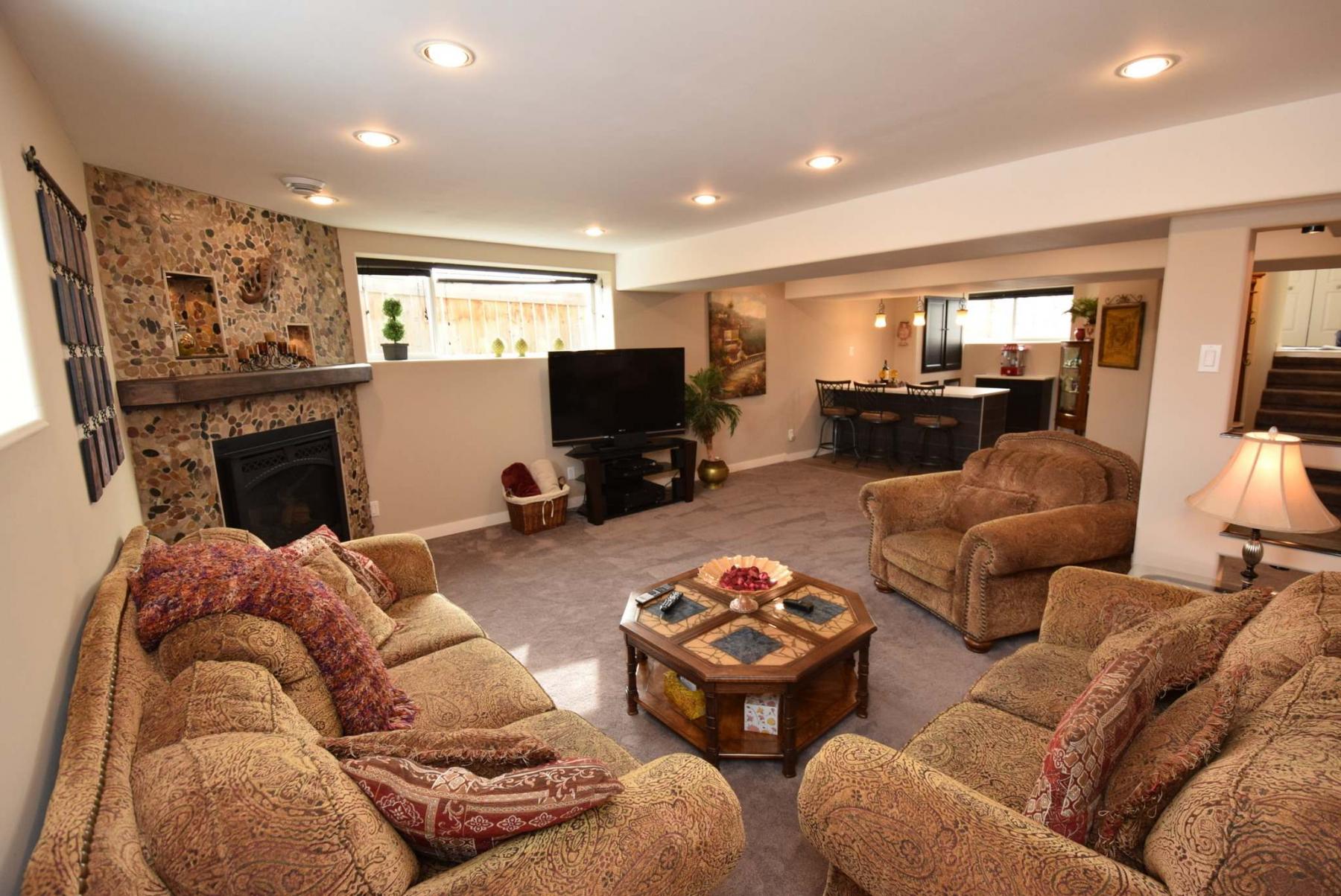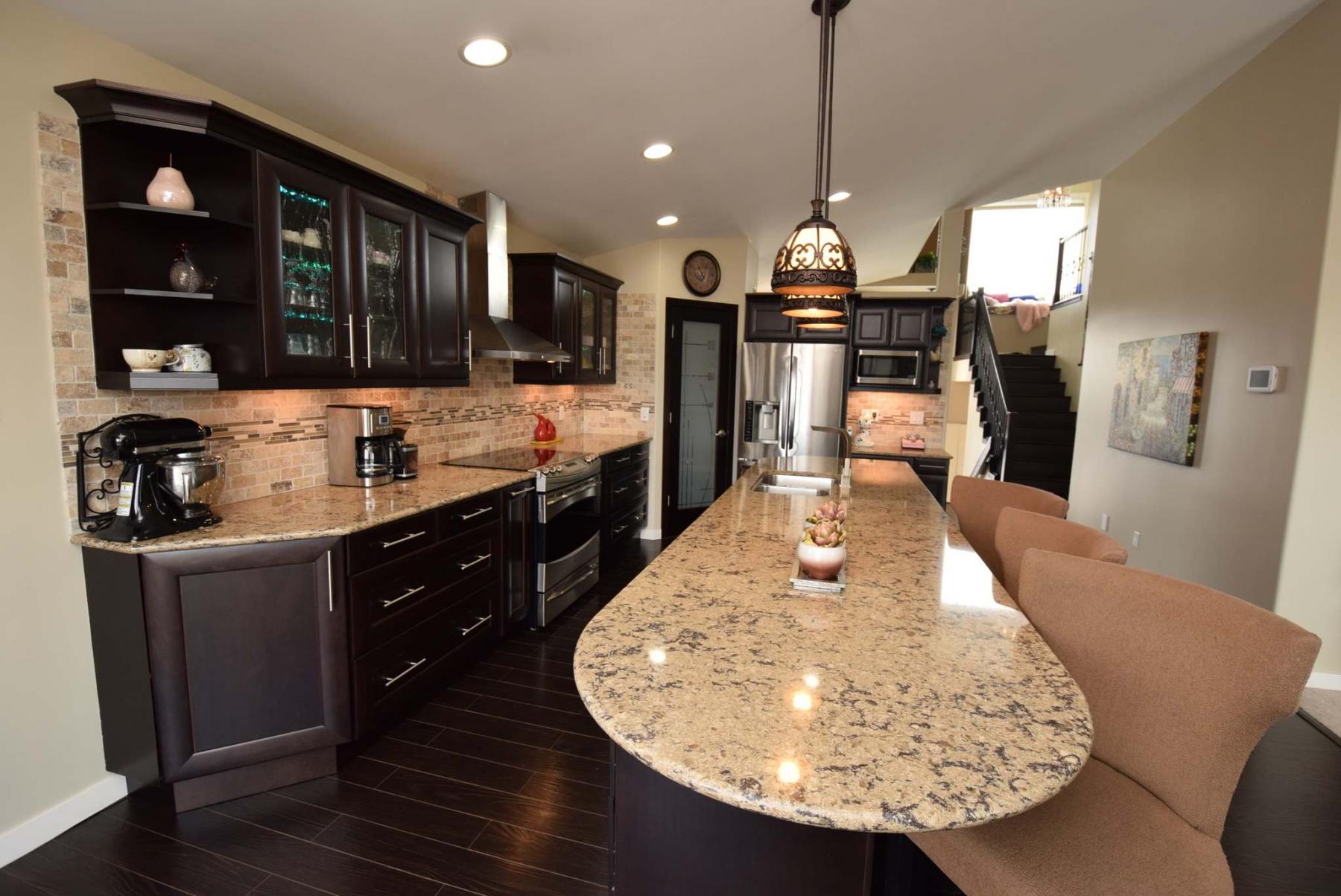 One of the last places you'd expect to find an isolated, rather countrified retreat is on the west side of Lagimodiere Boulevard just south of the Perimeter Highway.
Yet, there it is: a tidy-looking bi-level situated at the very end of of a street with no throughway, surrounded by gobs of mature forest, no less.
Tatiana Kennedy of RE/MAX Executives says the surprisingly private, rustic location isn't the only thing 78 Popko Cres. has going for it.
"Not only is it in a great spot at the end of a quiet crescent with no neighbours to the side or behind, but it's not your run-of-the-mill, builder basic home," she says of the 1,707 sq. ft. bi-level, which was built by Randall Homes in 2013. "It comes with upgraded finishes and design features throughout."
Those upgraded finishes start in the sunken foyer.
Exceptionally wide and pleasingly bright with huge, southeast-facing windows above it, the foyer features a durable and elegant light taupe tile floor that amplifies the daylight and makes the already generous space feel bigger than it is.
Kennedy says the dark, rich laminate plank flooring lining the staircase that links the foyer to the home's level is also an upgrade.
"It's actually a commercial grade, high-end laminate plank product the owners chose because they're cat owners," she says of the textured, espresso-tinted flooring. "It's held up beautifully — there are no scratches or marks at all; it's in like-new condition."
The same goes for the rest of the well-kept home, which features a Mediterranean vibe due to well-spotted bronze accent pieces and curved, fluted cast iron light fixtures with a matte black finish that evokes a Spanish Mission feel.
Meanwhile, the home's main level features a layout that, while unique, works well.
"Originally, the space at the front of the home was supposed to be the living room, but the outgoing owners decided to turn it into a dining room to make it a bit of a showpiece," says Kennedy. "Even though it's at the front of the home, it's just steps from the kitchen. And it's has a huge window on its rear wall that lets in all kinds of natural light."
A bronze-painted wall with cut-out at the top allows light to flow seamlessly from the front to the back of the home and neatly separates the dining room from the kitchen, while a five-foot-wide entrance makes it a snap to move back and forth between the dining room and great room when entertaining.
Then, there's the great room, which starts off with an island kitchen to the right
"It's not just any island kitchen," she says. "The island is 12-feet long, and comes with a beautiful tan/brown granite countertop and seating for four and display cabinets at one end. The espresso cabinets go beautifully with a tan travertine backsplash and the granite countertops, while stainless steel appliances add a nice, modern touch."
The adjacent family room, which is situated under a vaulted ceiling and subtly defined by light taupe carpeting, also features an upgrade, says Kennedy.
"An electric fireplace with black trim was placed in a taupe/grey tile feature wall on the side wall at the end. It's absolutely beautiful with its espresso mantel above and Spanish-style wall sconces above."
Not to be forgotten are the accommodations for the home's residents.
Head back to the front of the home, and you find it's bedroom quadrant. On the main floor, there's a compact wing with two huge bedrooms (one with a walk-in closet) set on either side of a spacious four-piece bath.
Take nine steps upstairs via a striking staircase that was cleverly carved into the wall opposite the dining room, and you arrive at a cool little mezzanine area that prefaces the master bedroom.
"It comes with a window seat that was placed next to a huge window," she says. "It's one of the family's favourite spots, they take turns lying there reading or listening to music, enjoying all the sunshine coming in around them."
Finally, there's the master suite itself.
"You're all by yourself in a wonderful space that offers forest views through corner windows and a three-piece ensuite with five-foot shower, travertine tile floor, and vanity with dual oval raised sinks," says Kennedy. "It also comes with a spacious walk-in closet behind the bathroom with a big frosted glass window that lets in more natural light."
She adds the home's lower-level is also a special area.
"Because this is a bi-level, the rec room is also naturally bright. It's a warm, open area that has a high ceiling, lots of big windows and plenty of space for a family to enjoy. There's a media area with gas fireplace with a river rock surround, dry bar, fourth bedroom, two-piece bath and a huge mechanical room with laundry area and lots of storage space."
Families looking for a livable, stylish home with rustic undertones within city limits need to look at 78 Popko, says Kennedy.
"It's a wonderfully-updated, move-in ready home in a great location," she says. "It's so inviting and full of character, and in a beautiful, quiet area. I love it — it just has so much to offer."
lewys@mymts.net
Location: 78 Popko Cres., North Kildonan
Year Built: 2013
Style: bi-level
Size: 1,707 sq. ft.
Bedrooms: four
Bathrooms: 2.5
Price: $549,500
Contact: Tatiana Kennedy, RE/MAX Executives, 204-960-7629