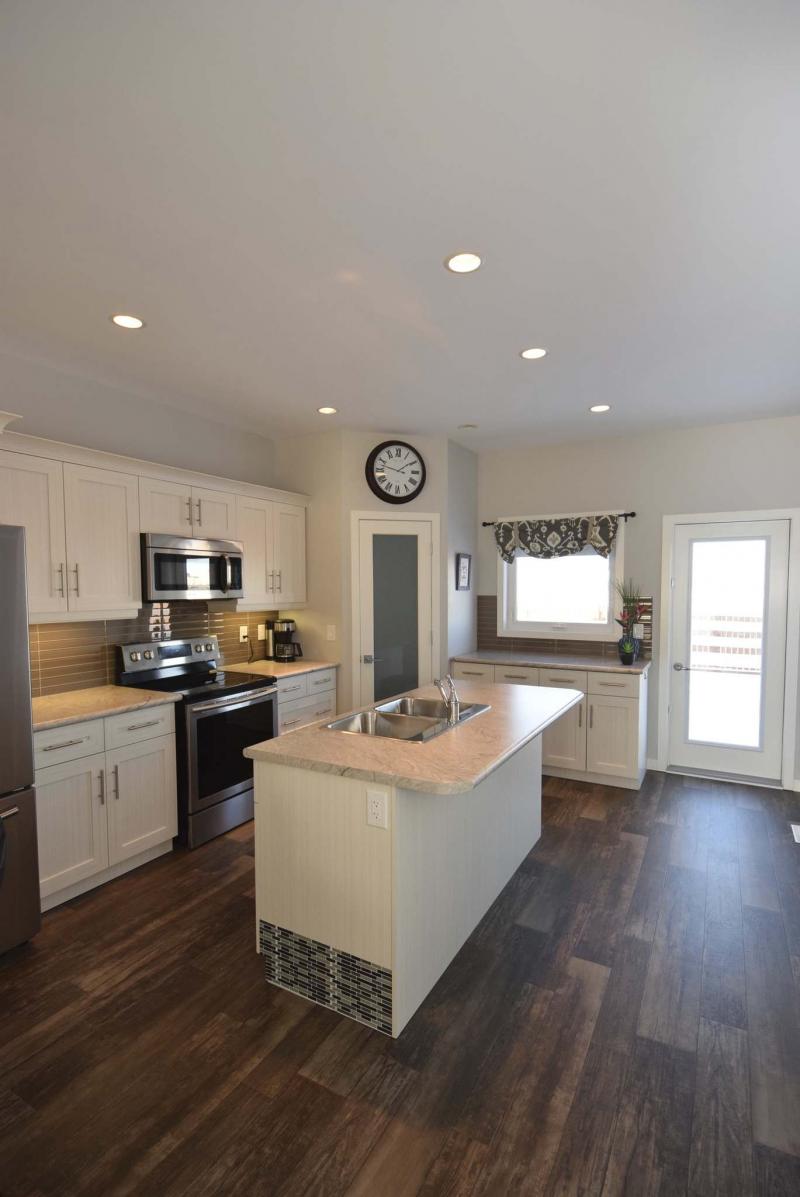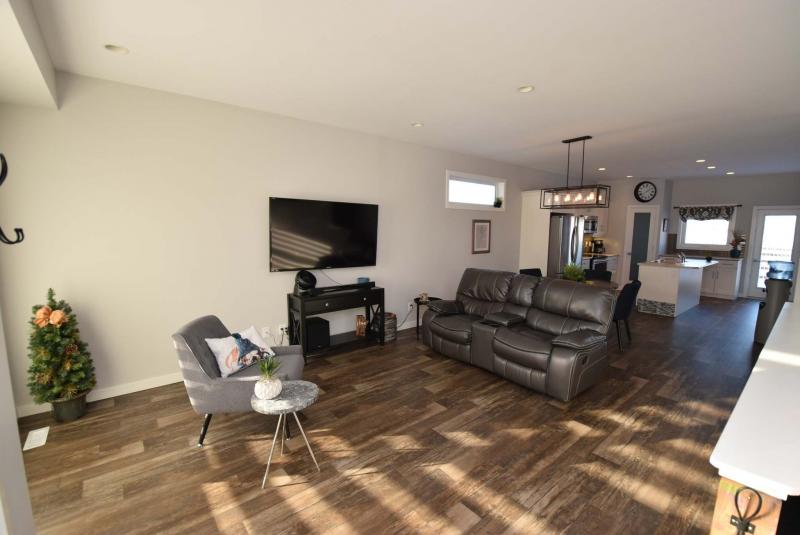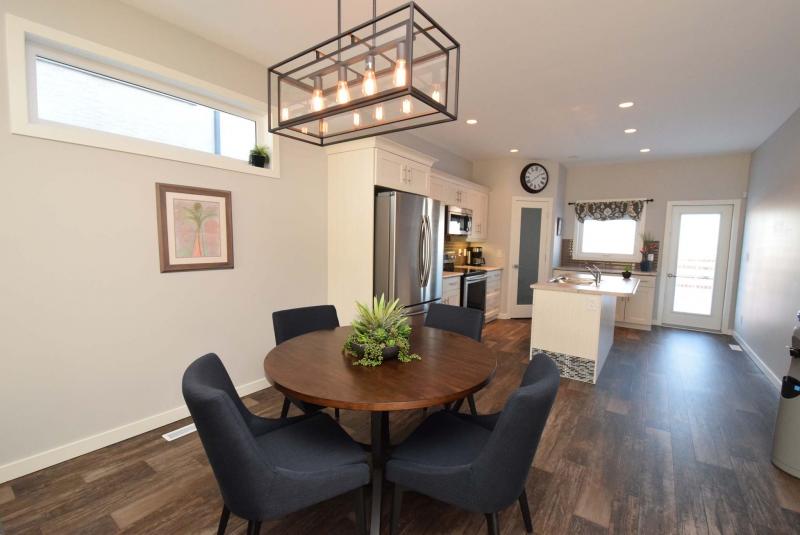 Young families often find themselves between a rock and a hard place when looking for a well-appointed and affordable starter home.
On the one hand, they can consider purchasing an updated, 1,200-sq.-ft. bungalow in an established neighbourhood for around $350,000. Problem is, the home, while largely move-in ready, may still require costly items such as a new furnace or new windows to complete the updates.
The other option is to look at buying an entry-level new home in one of the city's newer communities.
However, there's a catch: the home could carry a price tag of anywhere from $375,000 to $400,000.
Add in the cost of landscaping and purchasing new appliances and window coverings, and another $10,000 or more can be added to the total cost of buying new.
Glen Williams of Century 21 Bachman & Associates says he just listed a 1,230-sq.-ft. bungalow that represents a rare opportunity for a young family to acquire a like-new, move-in-ready starter home for under $400,000.
"It's just shy of two years old and is a former Ventura Custom Homes show home," he says. "It's beautifully finished throughout, and features a contemporary open-concept great-room floor plan that would suit a young family perfectly."
He adds that the like-new home is a superior option to buying new for one main reason.
"Everything is in place from window coverings to landscaping to appliances. Not only that, but the basement is insulated and ready for development. Having those things in place saves you time and money."
At the same time, the home's finishing quality is also a cut above the norm due to the fact that it was a show home in its former life.
"For example, the kitchen comes with a glass tile backsplash and beautiful Portobello cabinets, a centre island with double sink, eating nook for two and glass tile detailing and high-quality stainless appliances," Williams says. "And gorgeous wide-plank vinyl flooring also runs through the entire great room area, too."
While the home's finishing quality is impressive — the flooring, cabinetry and earth-tone colour palette imbue the bright, open-concept great room with a warm, welcoming ambience — its floor plan is even more impressive.
Although the well-kept bungalow is just a touch over 1,200 sq. ft., the free-flowing great room makes it feel much larger, he says.
"The thing I like about it is how nicely proportioned each space is. There's lots of room for furniture and a TV in the family room, space for a table for four to eight in the dining area — and the kitchen offers an island with seating for two and lots of room to create. There's also a back door that leads out to a big backyard with future deck area."
Another of the great room's attributes is the amount of natural light that flows through it from front to back, Williams adds.
"A huge window on the family room's rear wall, along with a front door with frosted glass centre, lets in tons of daylight. An oversized transom window on the dining area's side wall lets in more light, while a large window and back door with another frosted glass centre lets in light from the rear.
"The great room is a warm, functional area space that's ideal for family life."
The home's family-friendly design then extends into the partially enclosed bedroom wing, which holds a four-piece bath and three good-sized bedrooms.
"All three bedrooms are a good size. Both kids' bedrooms are about 10 feet by 10 feet, while the master suite is 12½ feet by 12 feet. The main bath comes with a soaker tub/shower with moulded surround, Portobello vanity with antique finish, mod light fixture and brown vinyl floor."
Size isn't the only thing going for the master suite. A large window on its rear wall lets in loads of natural light, while his/her closets provide ample storage space.
Going with the his/her closets was a stroke of design genius, Williams says.
"Doing that opened up space for a three-piece ensuite with a four-foot shower and Portobello vanity. It's a nicely finished space that gives parents of young kids their own bathroom to get ready in the morning."
Add in a huge lower level that offers about 1,000 sq. ft. of livable space, and you have a home that possesses plenty of room for a family to grow.
"You can put in one or two bedrooms, a rec room and bathroom and still have plenty of storage space left over," he says.
"Or, you can develop it at a later date when the kids get older and you need more space to spread out.
"This home truly is a rare find — it's very difficult to find a like-new starter home with everything done for under $400,000. It's a must-see for young families."
lewys@mymts.net
Details
Location: 134 Phillip Lee Dr., Crocus Meadows
Year built: 2017
Style: Bungalow
Size: 1,230 sq. ft.
Bedrooms: 3
Bathrooms: 2
Price: $374,900
Contact: Glen Williams, Century 21 Bachman & Associates, 204-453-7653