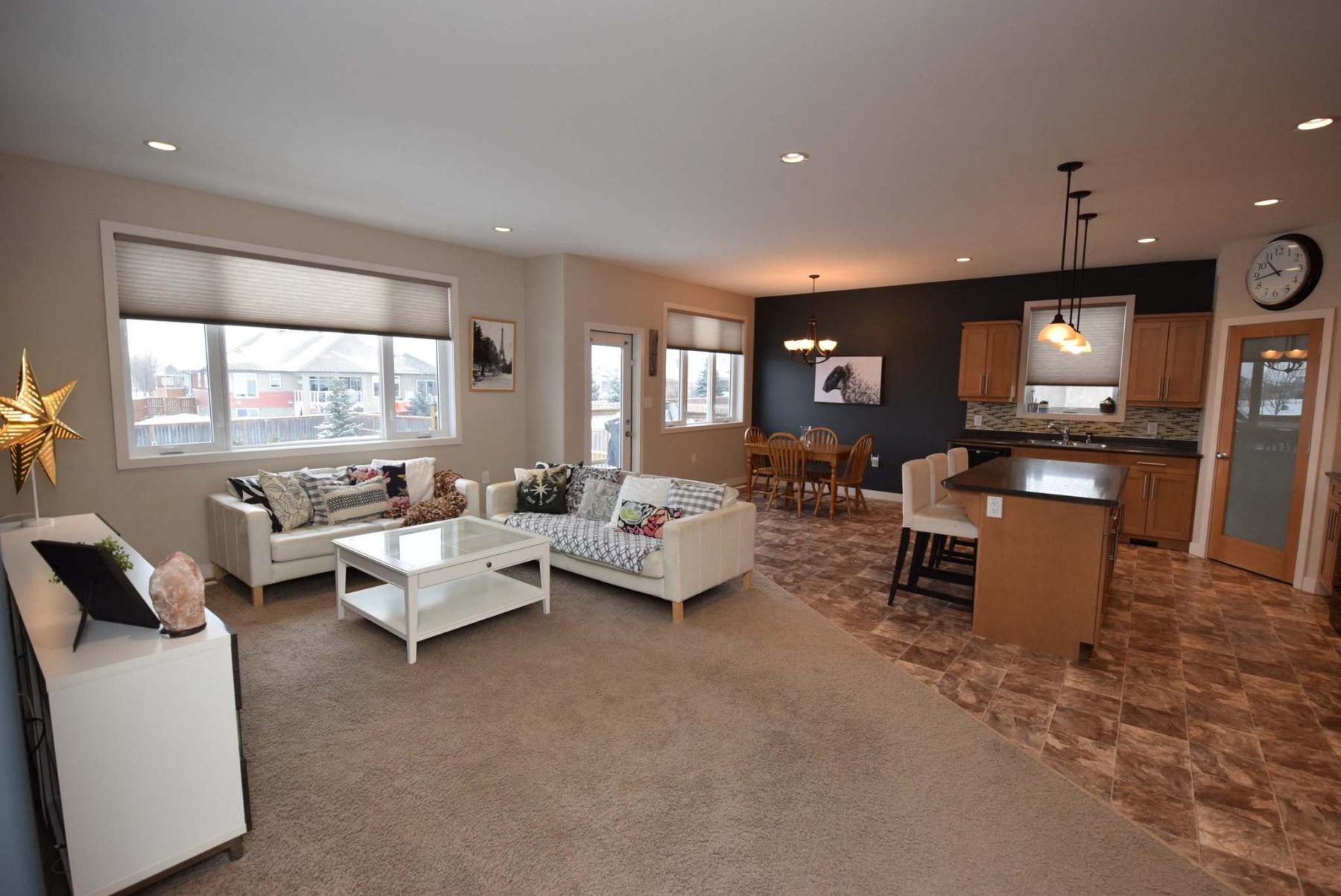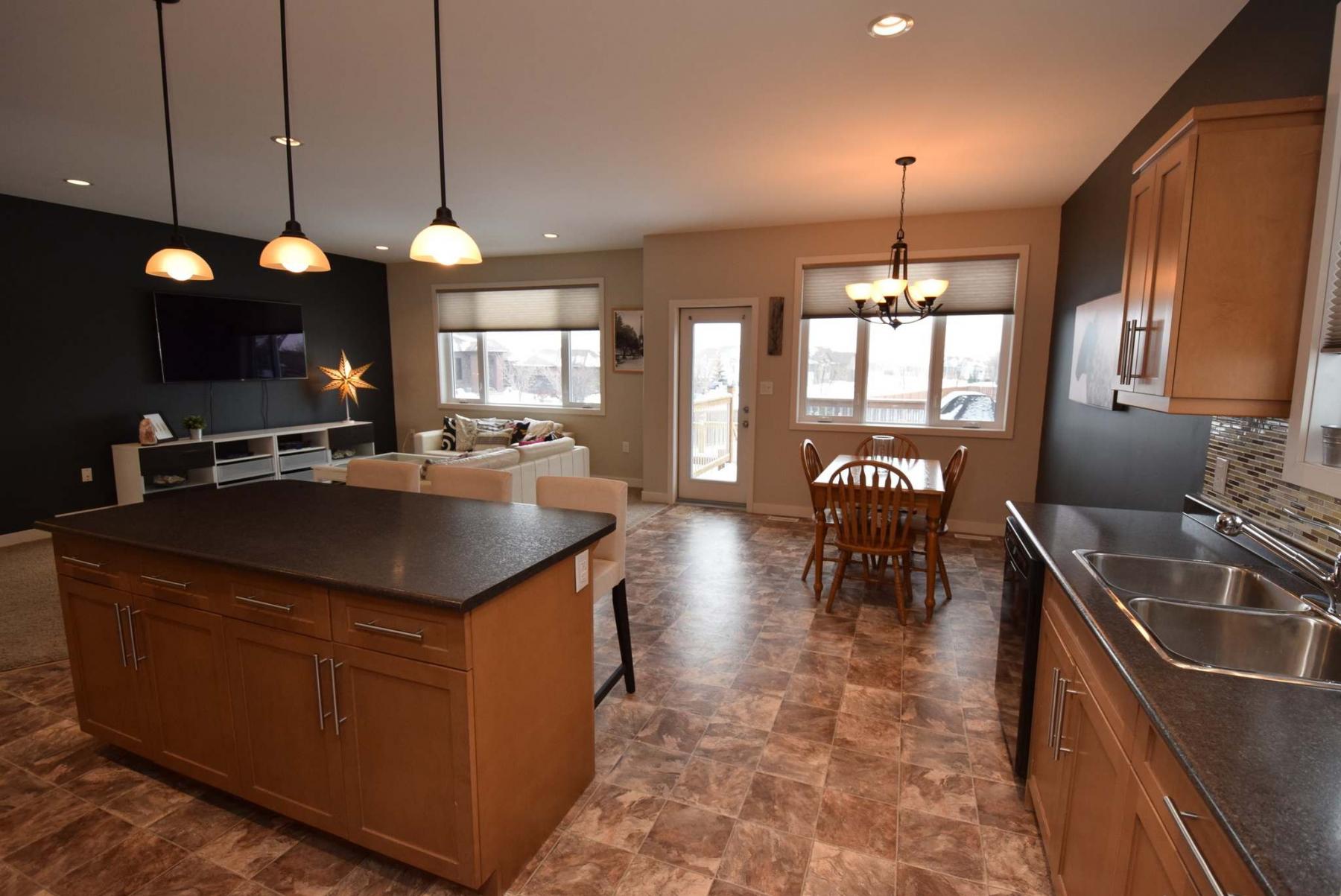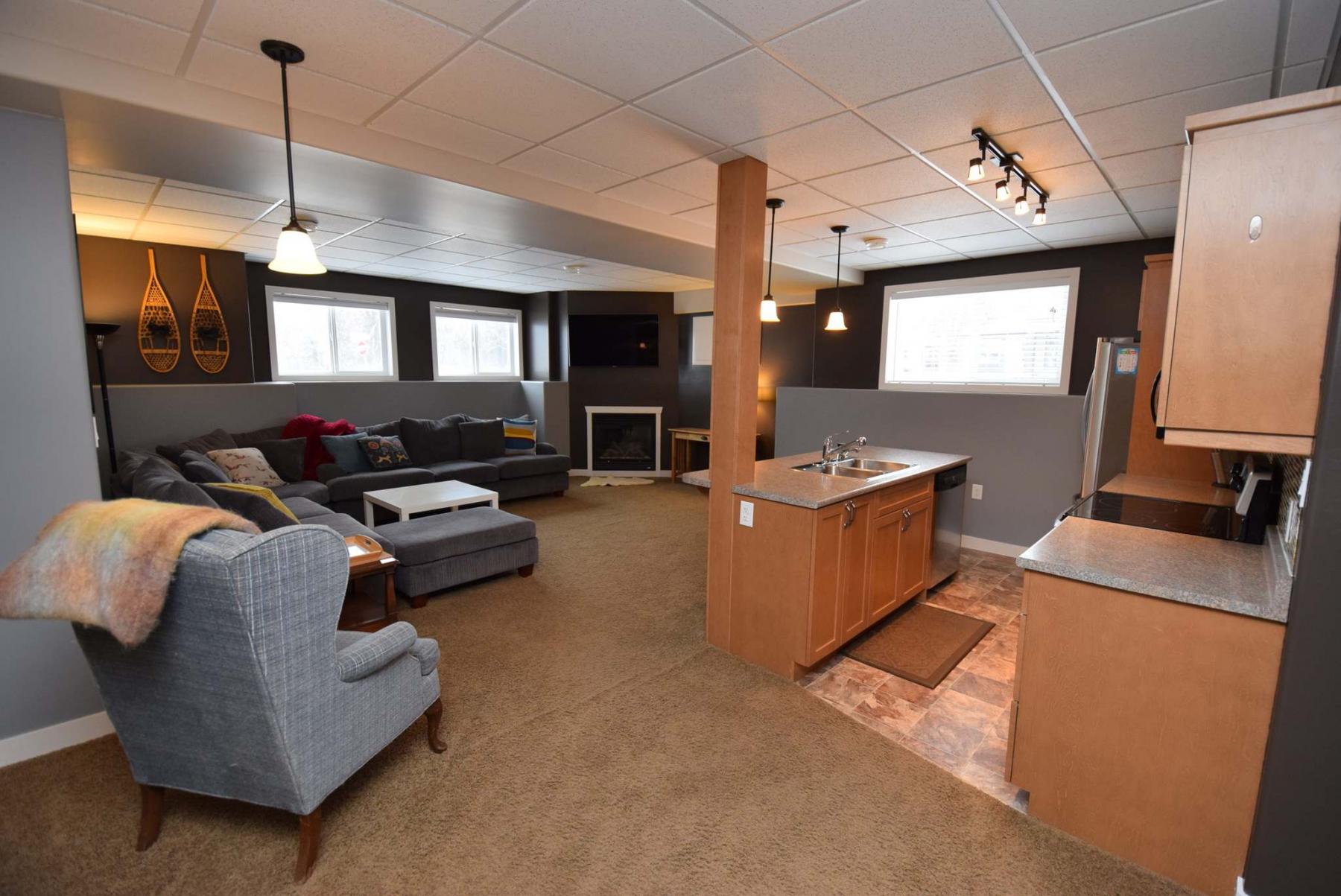 As special as it is with its country-like setting amid acres of pristine forest, The Oaks tends to lack the notoriety of communities such as the Neighbourhoods of Bridgwater or Sage Creek.
Perhaps that's because the west Winnipeg community — though it's inside city limits just outside the Perimeter Highway off the Trans-Canada Highway — is enough off the beaten path to escape the attention of homebuyers.
Or, it may fly under the radar because people perceive it to be an exclusive enclave in which single-family homes are priced at $800,000 and above.
That would be a misconception, says Carly Kuppers of Royal LePage Alliance.
"I recently listed a unique custom-built home that I've priced at $669,900," she says of 2 Grey Oaks Cove, a 1,635-square-foot raised bungalow that was built in 2009. "This is one of the most affordable homes in the area. The next most affordable home is priced at over $800,000."
Not only does the immaculate bungalow provide an opportunity for families to snag a spacious, well-pointed home on a king-sized lot for under $700,00, it offers an added dimension in terms of its overall livability, says Kuppers.
"This home is unique in that it offers two complete living spaces under one roof. Upstairs, there's a bright, open-concept main living area plus three bedrooms. Downstairs, there's a fully-finished lower level with living room, full kitchen, two bedrooms, a full bath, and laundry room. It can be accessed from the main level, or by a private entrance next to the garage."
Offering 1,250 sq. ft. of total living space, the lower level has an incredibly high livability quotient due to the raised bungalow design.
That design allowed for three huge windows to be placed around its main living area and kitchen, making it as bright as most ground-level great rooms.
"It doesn't feel like a basement at all," she says. "You could use it as a self-contained in-law or rental suite, or as a rec room for entertaining. The kitchen is right there to use for preparing food and serving guests, and there's also a bathroom just steps away. It's up to you as to how you'd want to use it."
The functional design continues upstairs, where an extra wide, sunken foyer offers an immediate dose of utility.
"It's an incredibly spacious area that makes it easy for guests to shed their shoes and outerwear, plus there's also a laundry room to the right, double coat closet to the left and door to the triple attached garage," Kuppers says. "It's a well-designed area."
The same could be said for the main living area, which is perched five steps above the foyer.
Loads of natural light stream in from large windows and a patio door on the rear wall, while a well-proportioned design makes the for an efficient, user-friendly layout.
"A nine-foot ceiling and the big windows combine to give the area a bright, airy feel, while a maple kitchen with island, corner pantry and tons of cabinets is perfect for family life or entertaining," she says. "The family room is a cosy, light-filled space, and the dining area, which is next to the patio door, has access to the huge backyard and its two-tiered deck."
More utility can be found in the bedroom wing, which has a four-piece bath, two big bedrooms and the master suite.
"I love the secondary bedrooms not only for all their space, but because they also come with spectacular windows that nearly span from floor to ceiling. They let in tons of natural light, and also crank open into the room to let in lots of fresh air."
The bedroom wing's final space is the deceptively large master suite.
"It measures in at an impressive 15.3 feet by 13 feet, which leaves plenty of room for an armoire and desk or corner sitting area," she says. "It also offers a three-piece ensuite with maple vanity and corner shower and a generous walk-in closet with built-in storage."
Kuppers adds the home is in a prime spot in terms of its placement in the neighbourhood, and proximity to key amenities.
"You're next to walking trails that wind through the forest and along open spaces and ponds, the forest views are spectacular in the summer," she says.
"You're also five minutes from Unicity, a short drive from services and restaurants on Portage Avenue, and can use the Perimeter to get out to the lake. This home offers tremendous value with its great livability, and location."
lewys@mymts.net
Location: 2 Grey Oaks Cove, The Oaks
Year Built: 2009
Style: bungalow
Size: 1,635 sq. ft.
Bedrooms: five
Bathrooms: three
Price: $669,900
Contact: Carly Kuppers, Royal LePage Alliance, 204-479-2572