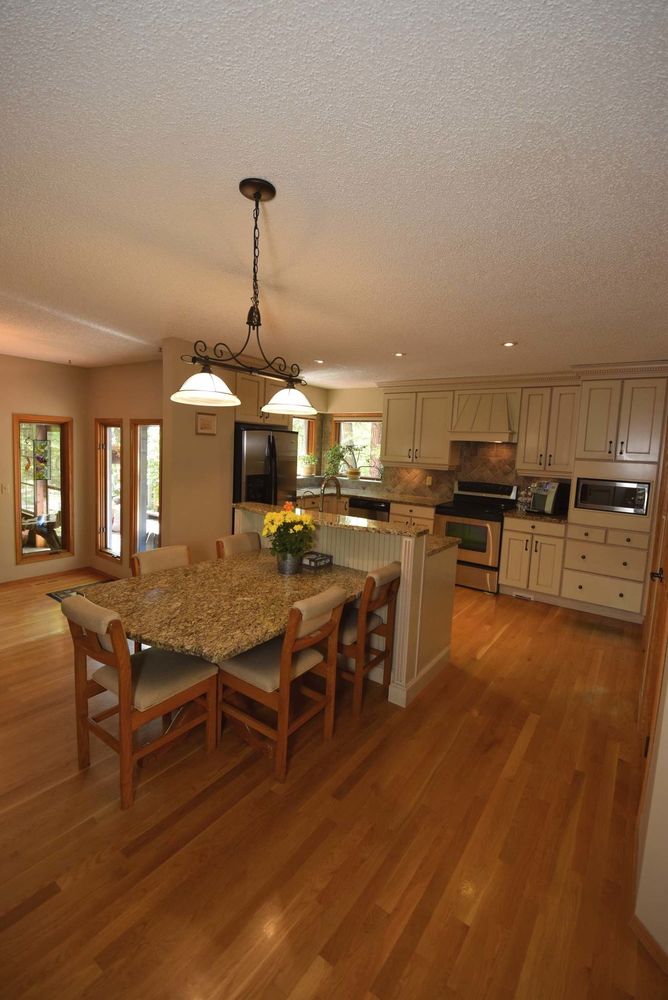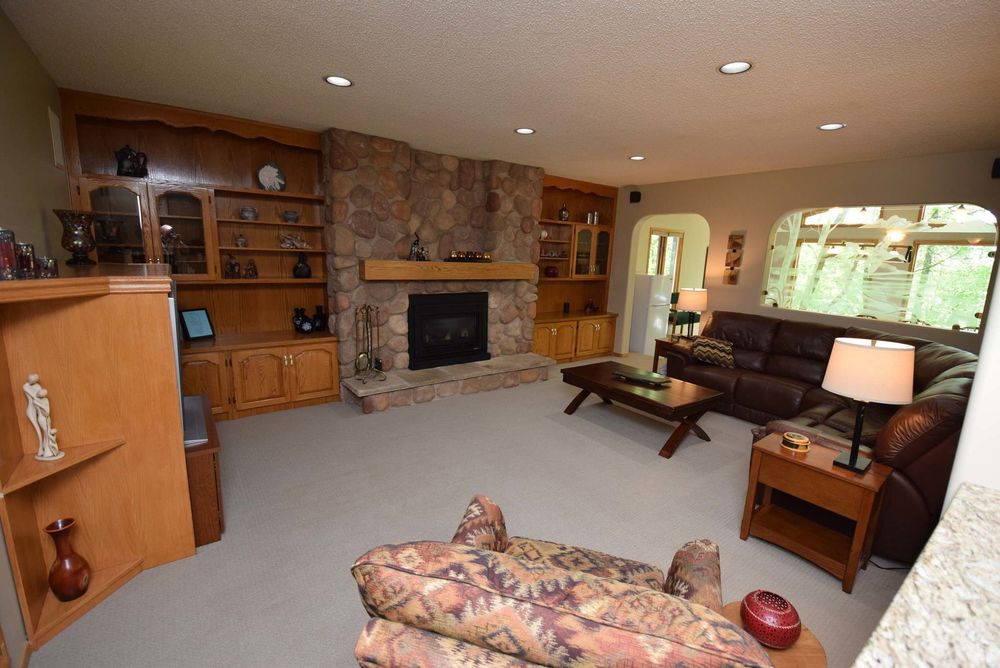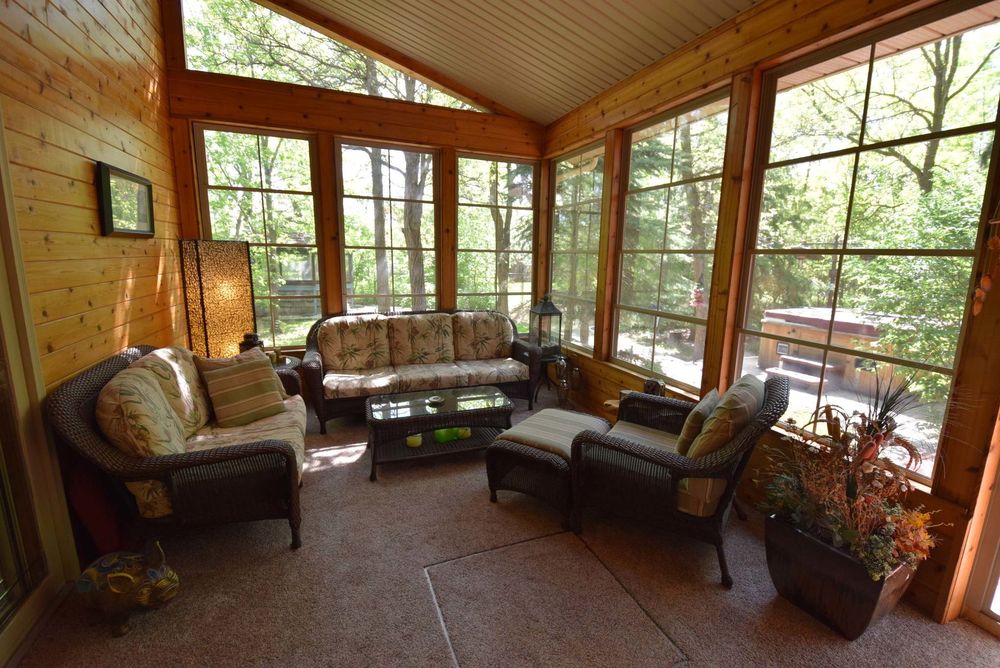 In life, it's rare to have everything just the way you'd like it to be.
Take your home, for example. In an ideal world, you'd want it to be a quiet place that delivers peace and solitude at the end of a long, stress-filled day. At the same time, you'd want it to be situated in a spot that's close to key amenities.
The fact is, few homes possess both attributes at once.
That said, 111 Empire St. comes pretty close to offering that ideal blend of serenity and convenience, Jon Wiebe of Realty Executives First Choice says.
"This home represents a very unique and rare opportunity to own a home that gives you the best of both worlds," he says of the 2,500-square-foot bungalow, which was built in 1988. "This beautiful home — which sits on an acre of land surrounded by mature forest — provides total peace and privacy, yet you're just three minutes from the Perimeter in desirable South Headingley."
Lot size plays a central role in creating that sense of peace and privacy.
Because the sprawling bungalow is situated on a huge one-acre lot, it's set well back from the road at the end of a long, tree-lined driveway. The moment you park your car either next to or in the oversized double-attached garage, there's a palpable sense of seclusion.
The design of the home then amplifies that serene feel, Wiebe says.
"It has a character and warmth to it that comes from its floor plan — although the home is fairly open-concept in its design, all the spaces are defined, yet accessible. It's a nice change from all the ultra-modern homes on the market today, as the defined spaces give it an extra bit of character."
As might be expected, that character is of the rustic sort.
The foyer is wide and welcoming, with a doorway to the right leading into a spacious dining room with two huge windows that provide breathtaking views of the mature trees that fan out around the front of the home.
A wide doorway on the dining room's rear wall then leads into an open main living area that's divided into two distinct sections: a living room to the left and kitchen to the right.
"The two spaces contribute to that rustic feel in a big way," Wiebe says. "The living room, which is set down one step from the kitchen, is a relaxing space that features a gas fireplace with stone surround and oak mantel as its focal point. Next door is a huge country kitchen with built-in granite table, antique country cabinets, granite countertops and tile backsplash."
A pair of spaces — one behind the living room, the other past a sunken sitting area at the back of the kitchen — then take that rustic ambiance to an appreciably higher level.
"With its vaulted ceiling and huge windows, the games room/bar is the perfect place to entertain. Or, it could make an incredible home gym space," he says. "And the space next to it is simply spectacular."
Turns out, that space is none other than a three-season sunroom with vaulted ceiling, knotty pine panelling and six huge windows.
"With the beautiful backyard view and sunlight streaming in softly, you can spend hours in there — from morning coffee while you listen to the birds, to afternoon naps, to evening drinks with company. You can also take a patio door out to a backyard deck, hot tub and a gazebo that's set at the back of the yard, surrounded by trees. The park-like backyard is just gorgeous."
The main floor is then completed by a bedroom wing that holds a four-piece bath and three bedrooms. There's also a handy main-floor laundry, too.
"All three bedrooms offer beautiful views of the forest that surrounds the home," Wiebe says.
"The master suite is a private, tranquil space that comes with a mid-sized walk-in closet and ensuite with tile floor and four-foot shower with rain-shower head."
A massive basement with rec room, two bonus rooms (potential bedrooms if windows are widened), a remodelled three-piece bath and tons of storage space takes the home's total livable space to more than 3,500 sq. ft.
"This home is unlike anything else on the market today," he says. "It's filled with several special spaces, and the lot and location just don't get any better. Few homes give you such total peace and privacy, yet are so close to everything.
"It's an amazing home that must be seen to fully appreciate all it has to offer."
lewys@mymts.net
The details
Location: 111 Empire St., Headingley
Year built: 1988
Style: bungalow
Size: 2,500 sq. ft.
Bedrooms: three, plus two bonus spaces
Bathrooms: three
Price: $774,900
Contact: Jon Weibe or Cheryl Thurston, Realty Executives First Choice, 204-885-8999