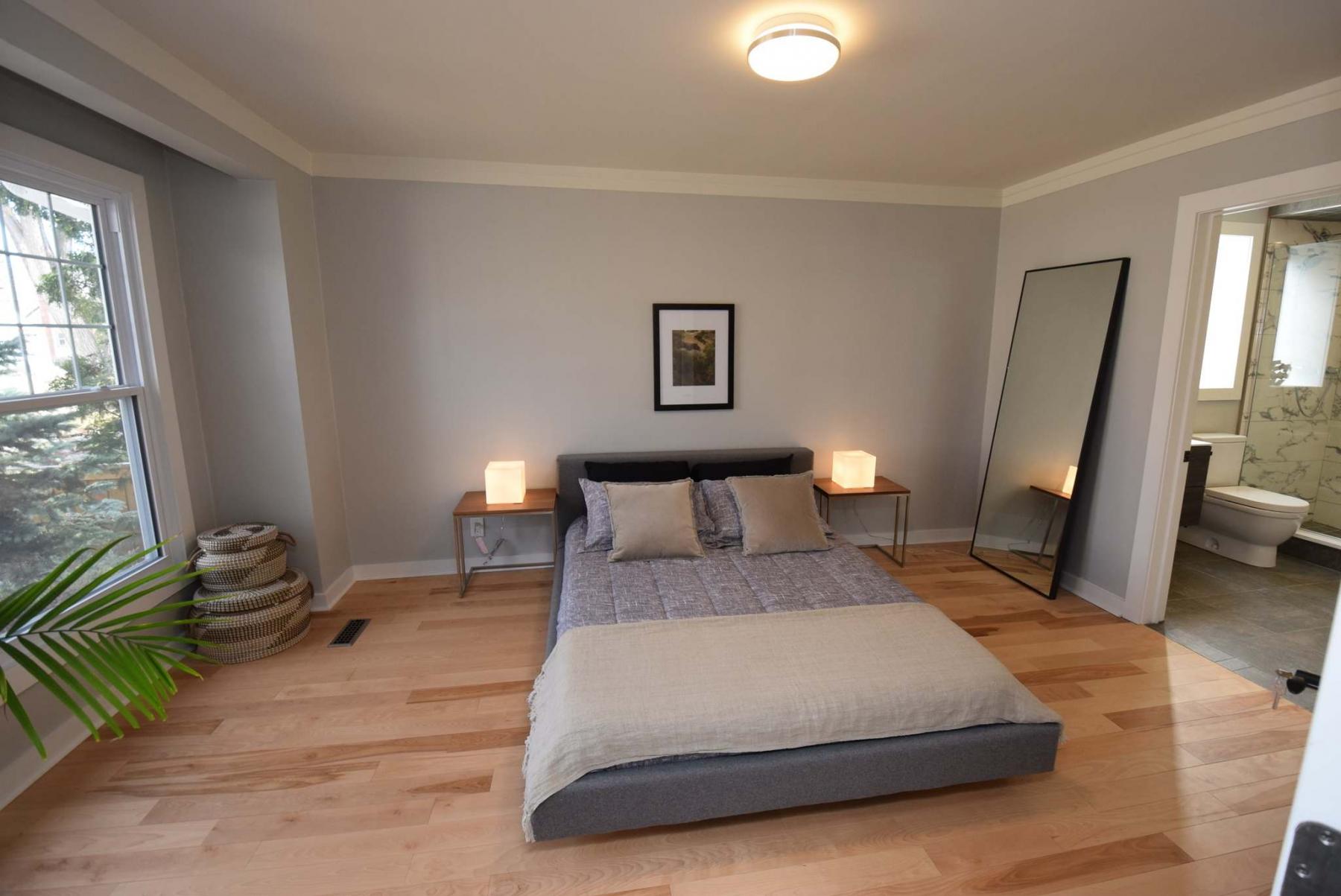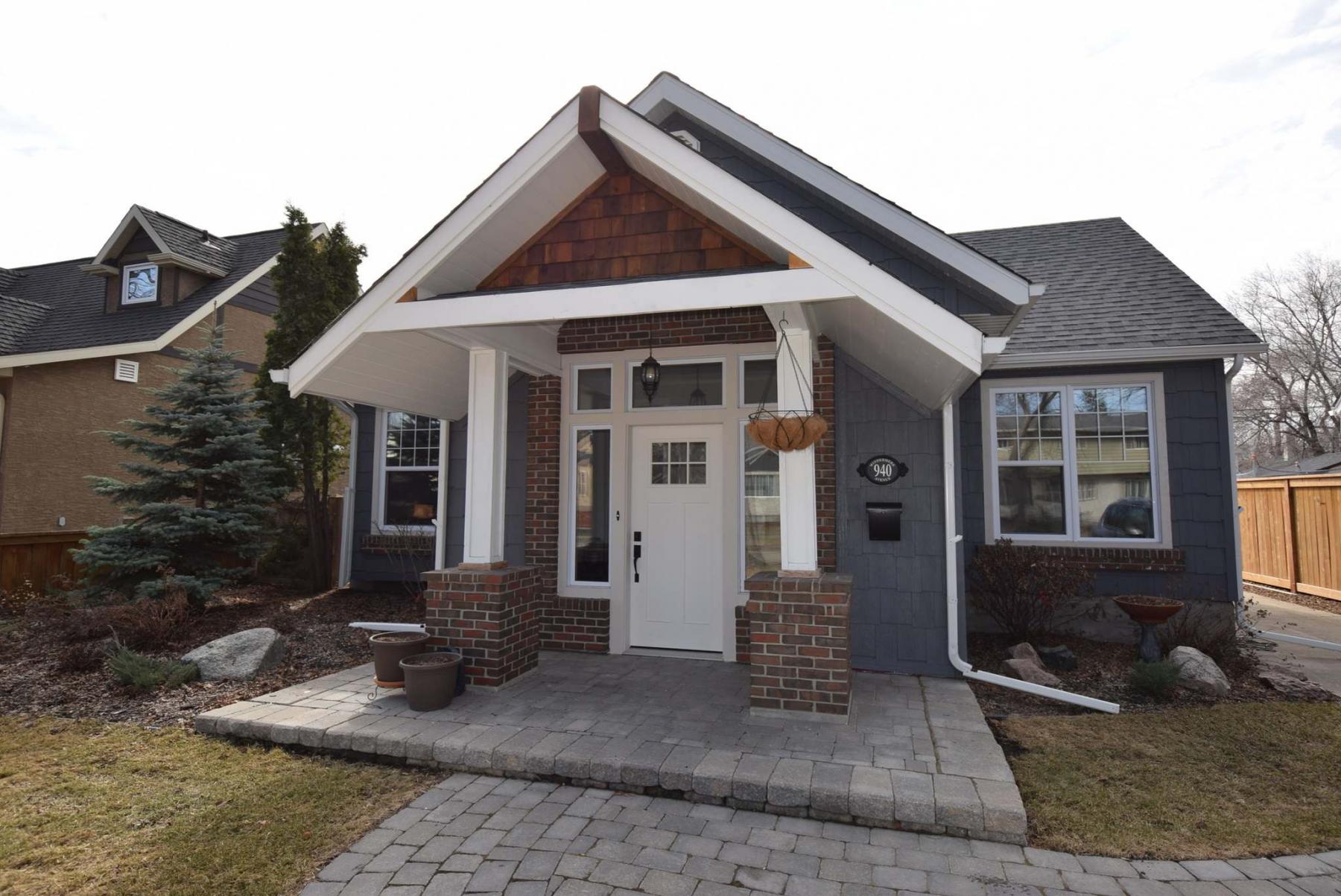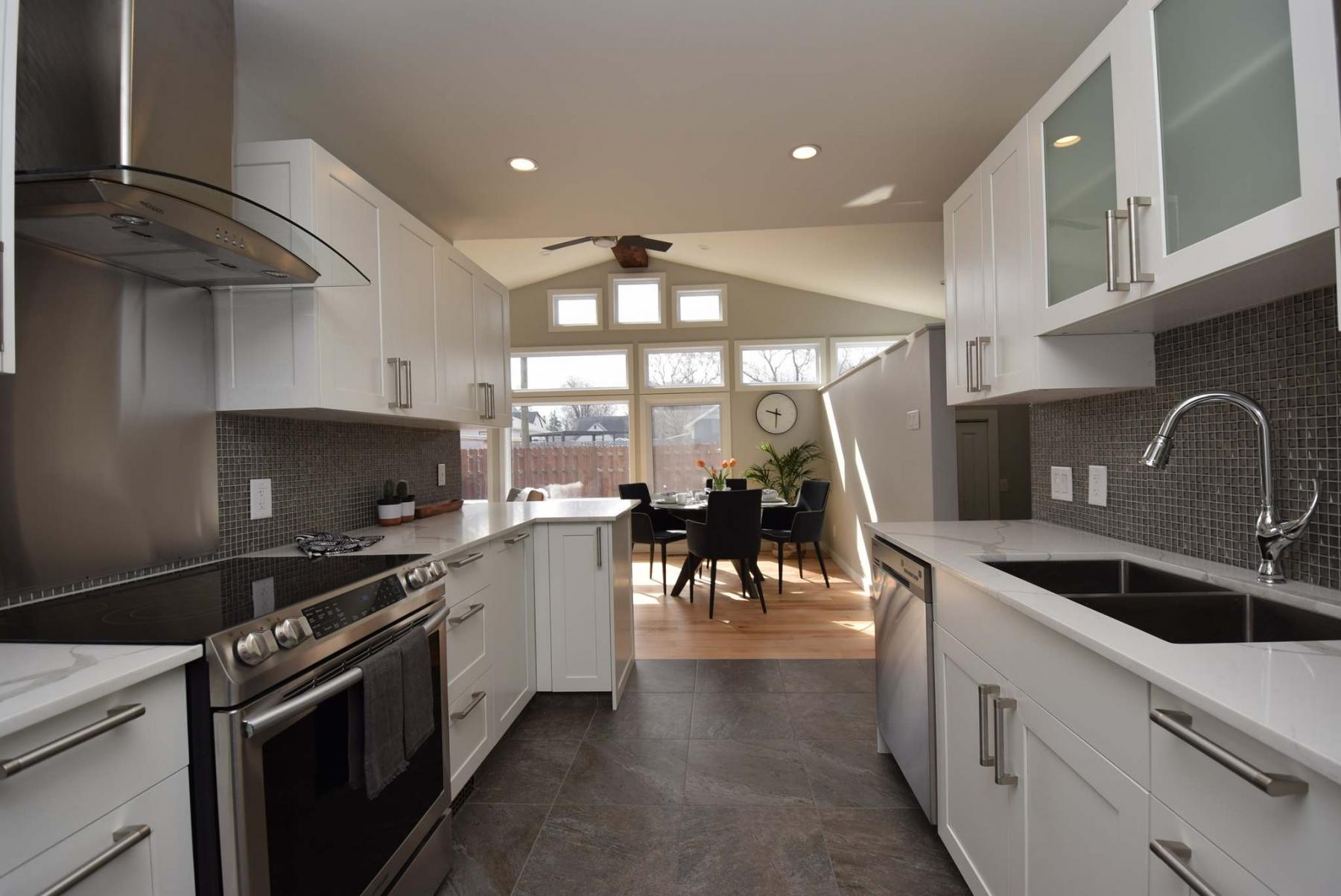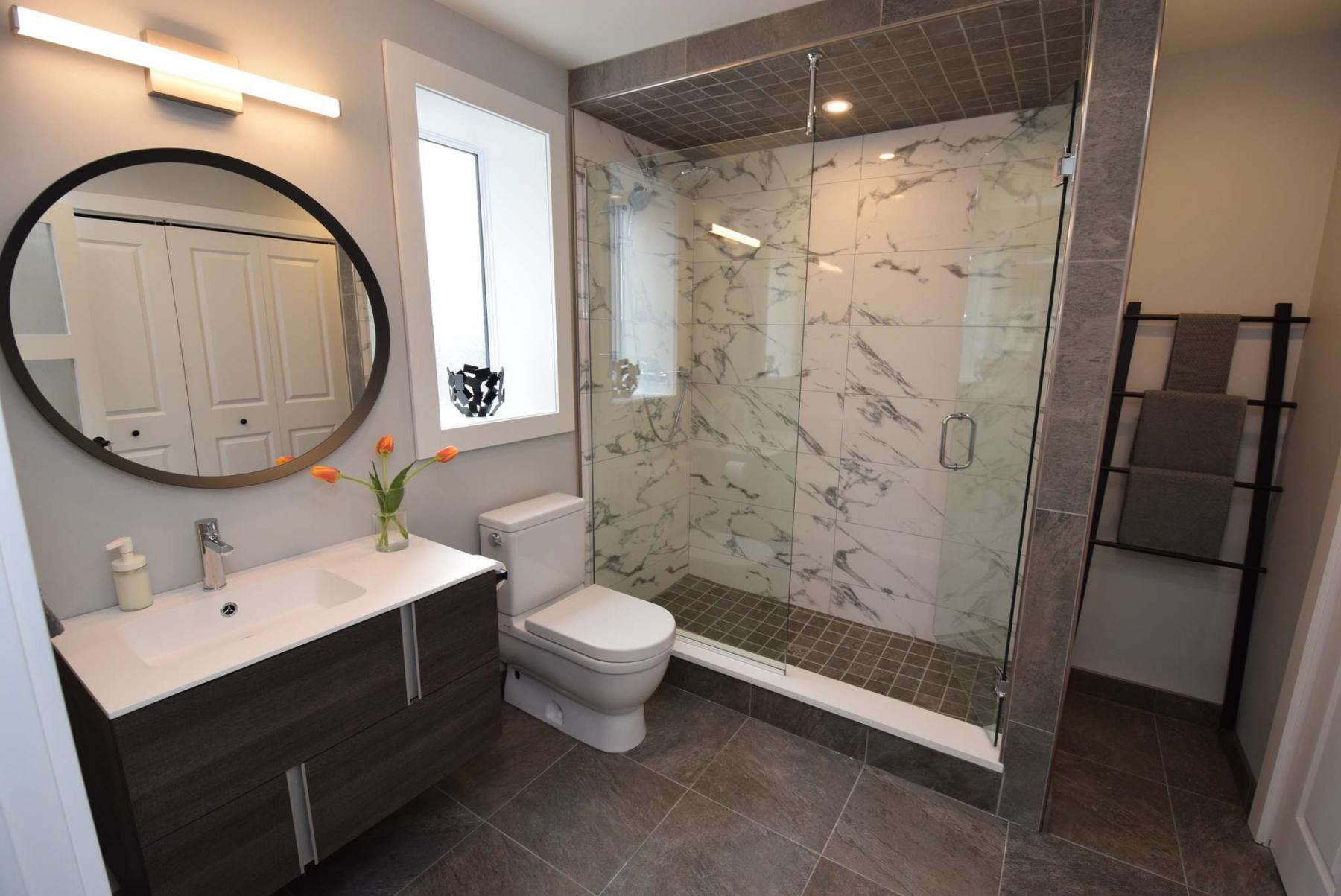 Whether you're walking or driving down a street, homes on either side of the roadway tend to blend into the landscape because they all look much the same.
Every now and then, however, there's a home that jumps out and makes you do a double take.
A striking craftsman-style home at 940 Windermere Ave. in Fort Garry (on the east side of Pembina Highway) is one such home, says Brett Castelane of Century 21 Bachman & Associates.
"This home is the closest thing to a new build you'll find in Fort Garry," he says of the 1,400 sq. ft., four-bedroom, three-bath bungalow. "Over the course of two-and-a-half years, the home was transformed by putting on two additions and performing extensive renovations inside and out."
Those renovations start with the front of the home, which features a covered front entrance with peaked roof and white pillars with brick bases framing the front door, which is surrounded by a series of five windows to the side and above.
White-trimmed windows either side of the boxed-out front entrance pop on a rich grey (and very low-maintenance) LP Smart Siding lifetime exterior.
"The brick was actually imported from Maine, all the materials for the home were hand-picked," says Castelane. "It was built with care and great attention to detail."
That attention to detail starts in a tiled foyer that's set down three steps from the main level, which begins with the home's signature space, the master suite.
"I really like the fact that it's set well away from the great room. A huge window lets in lots of natural light, while beautiful light-coloured hardwoods give it a nice warm feel without absorbing too much light. The ensuite is gorgeous with its heated tile floor, custom shower frameless tempered glass enclosure and marble-style tile surround and floating vanity."
A hallway across from the master suite holds three spaces: a luxurious four-piece bath with heated tile floor and soaker tub — and two good-sized bedrooms.
Then, there's the home's great room, which can be accessed via a wide doorway down a brief tiled hallway to the left of the master suite.
"The tile carries into the kitchen," he says. "It's a totally modern space with loads of white cabinets, a pantry, Caesarstone countertops, grey tile backsplash and stainless appliances. It then opens onto an incredible great room."
A vaulted ceiling with distressed cappuccino-stained beam running down its centre gives it a spacious, airy feel, while a south-facing rear wall filled with three rows of windows allows loads of natural light to stream inside.
"It's wonderful space, inviting, warm and nicely laid-out," Castelane says. "There's plenty of room for a table for four to eight just steps from the kitchen, while the living room is big enough to hold a sofa, love seat and chairs, yet small enough for you to visit with company without feeling too spread out. The right side of the rear wall was left blank so you could put in a patio door."
He adds that extra thought was put into the design of the back landing, which was positioned neatly between the great room and kitchen.
"Like the foyer, it's sunken, tiled and has a big closet. It also has a hook-up for a washer and dryer so that you can have a laundry room on the main floor rather than downstairs."
Head downstairs, and you find a fully-finished lower level that offers the same seamless marriage of functional and fashion as the main floor.
"There's a huge rec room with good ceiling height, pot lights and three windows," he says. "You also get a three-piece bath, fourth bedroom with full egress window and a laundry/storage room with new high-efficient furnace and air conditioner. All the plumbing is new, the home has been re-wired to code and the back water valve and sump pump are new. The roof is also new."
Castelane says there's no reason to look at a new home in the southwest of the city when you can find a home like this.
"It's on a very quiet street in a mature neighbourhood that's less than 15 minutes from downtown and that's close to golf, Thermea Spa, parks, shopping and the U of M. Most importantly, the renovations go above and beyond. This is a turnkey home with everything done, and everything you could ever need or want. You just don't see homes renovated like this anymore."
lewys@mymts.net
Location: 940 Windermere Ave., Fort Garry
Year Built: 1946
Style: bungalow
Size: 1,400 sq. ft.
Bedrooms: four
Bathrooms: three
Price: $599,800
Contact: Cole Castelane, Century 21 Bachman & Associates, 204-981-1958 or Brett Castelane, Century 21 Bachman & Associates, 204-688-8799