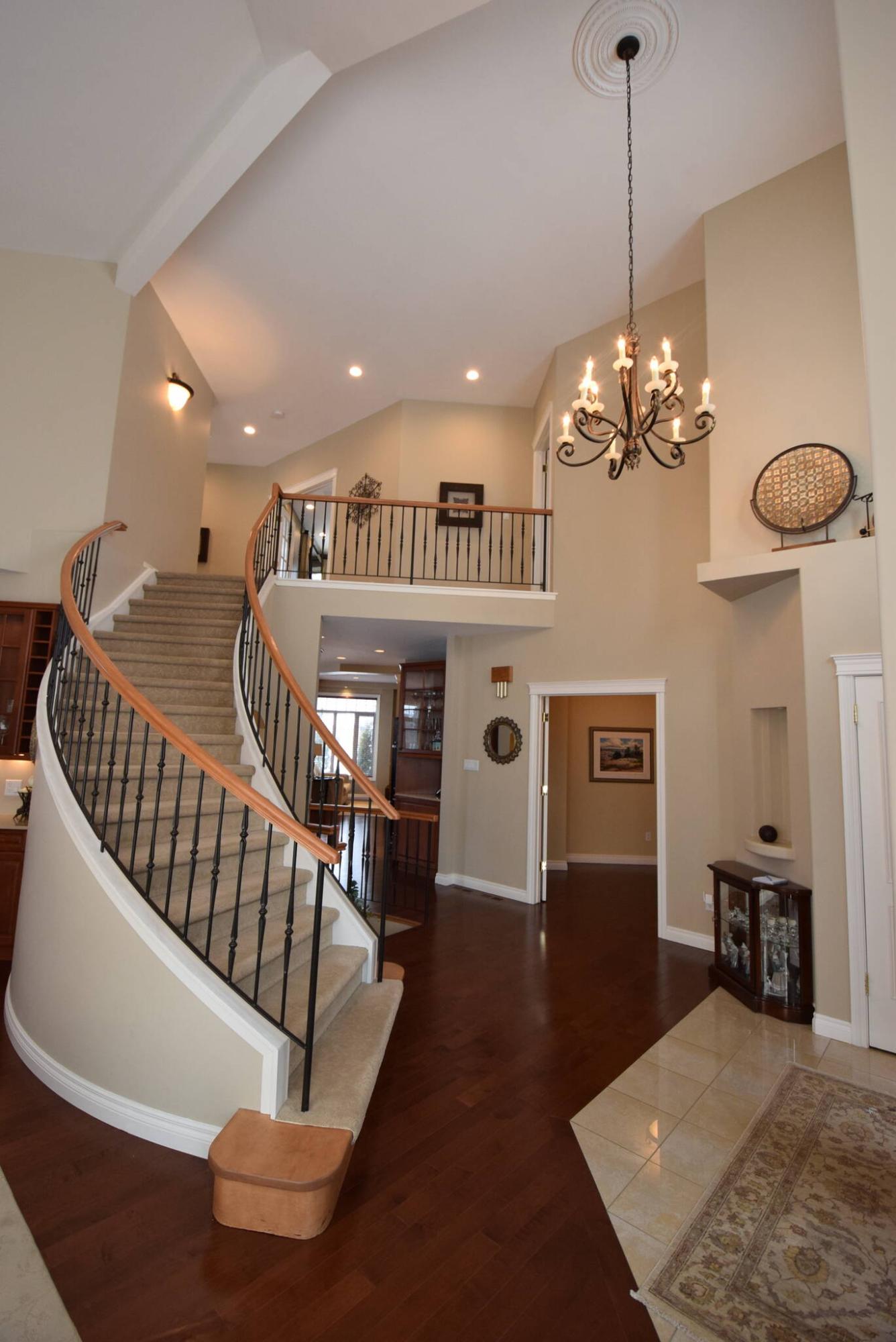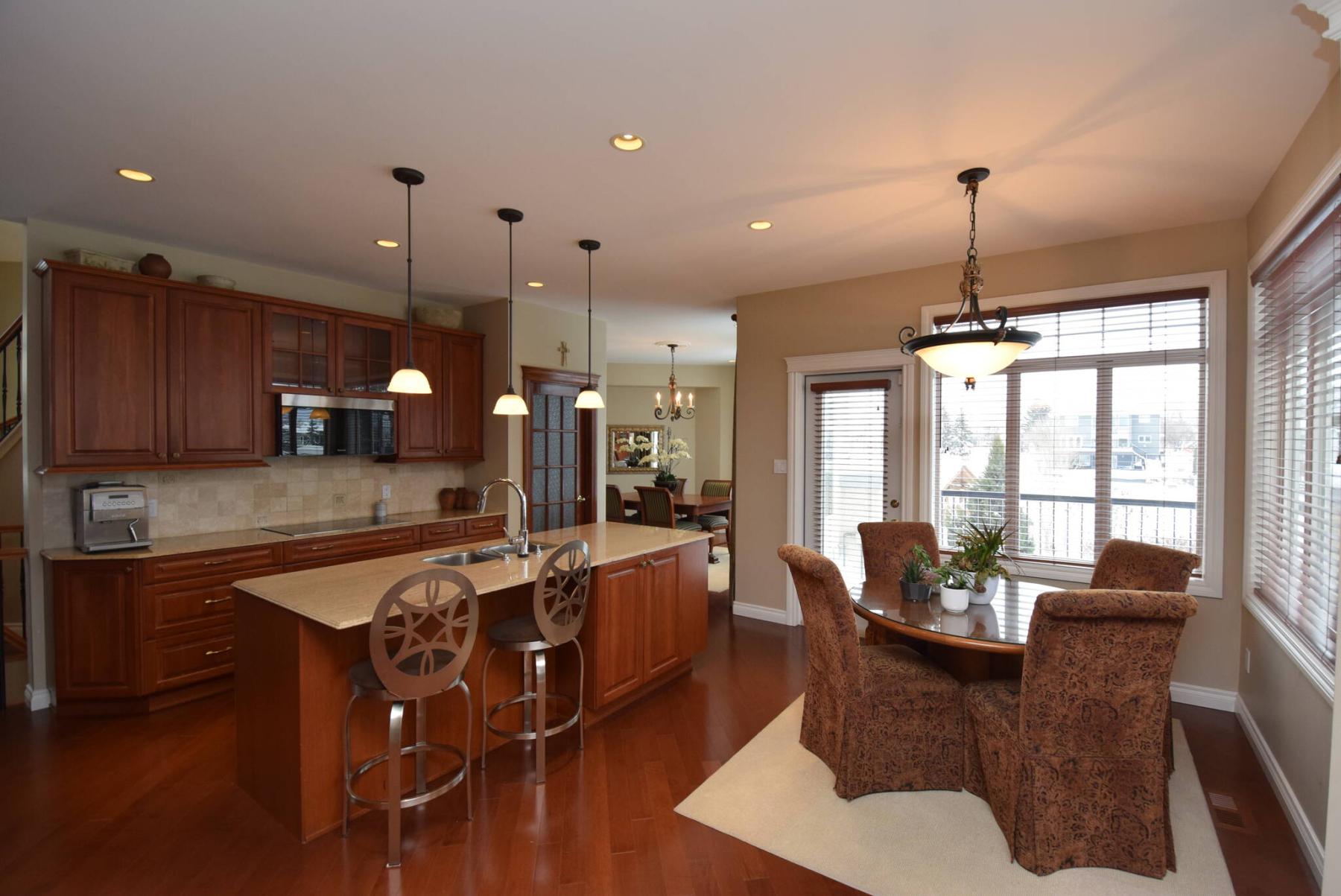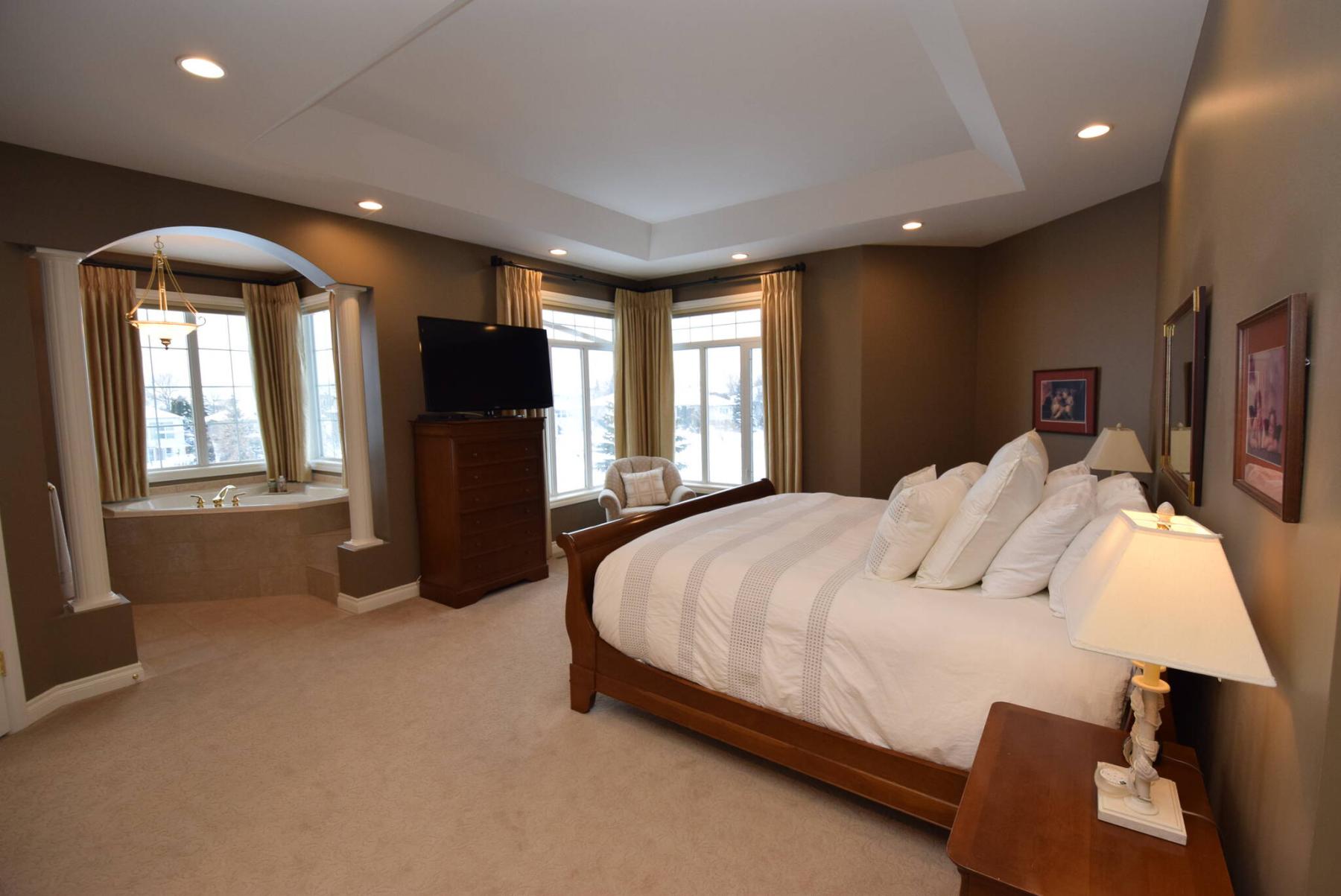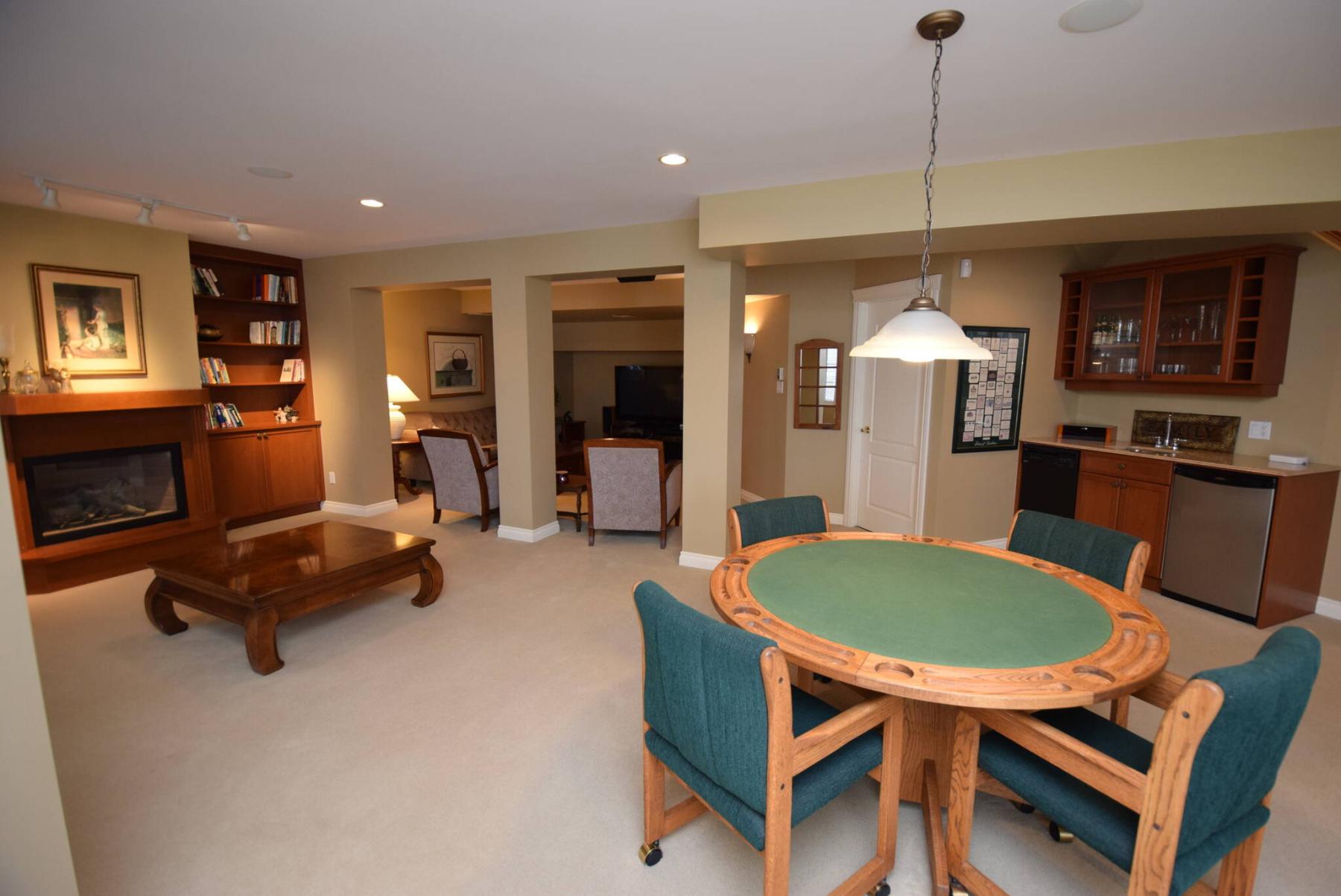 Drive through any neighbourhood in the city, and you can't help but be struck by how alike many of the homes that line both sides of a street look.
That said, there are exceptions.
A 2,718 square-foot, two-storey home at 95 Georgetown Dr. in Whyte Ridge is one of those anomalies, says Brett Castelane of Century 21 Bachman & Associates.
"This home was custom built in 2000 by three Mennonite brothers from Steinbach," he says. "Every nail was driven in with care and every design detail was carefully considered. And the quality of the build is exceptional. This home was one of just three homes built by the brothers in the area, not one of a hundred churned out by a big volume builder."
Consequently, the home, which comes with a walk-out basement that leads out to a resort-like backyard with a panoramic view of a lake to its rear — is quite distinctive.
"Its front is clad with sandstone," notes Castelane. "That makes it one of few, if not the only home in the neighbourhood, with such a unique and striking exterior. That feature notifies you that the home is a true custom build."
Step inside, and a second design feature quickly confirms that the sprawling home is a special, one-of-a-kind design.
"The first thing you see is a grand staircase that curves its way up to the second floor beneath a soaring ceiling. A classic candelabra chandelier above the caps off the foyer perfectly along with a huge window over the front door that lets in tons of natural light."
From there, all the spaces on the main floor spread out in majestic, well-ordered fashion.
First, there's a living room with vaulted ceiling to the left that's separated neatly from a bright, spacious formal dining room by a three-sided gas fireplace.
Then, there's a den to the right of the foyer.
A brief hallway then leads to a five-foot-wide doorway that leads into the heart of the home: a bright, spacious neat-in kitchen, and fabulous family room.
"Large windows on the kitchen's rear and side walls plus two big windows on the family room's back wall showcase the backyard and lake behind the home," he says. "At the same time, rich finishes — cherrywood cabinets, granite countertops and a gorgeous tile backsplash in the kitchen and cherrywood entertainment unit in the family room — generate a cosy, welcoming feel."
Castelane adds that the home's floor plan also works well.
"Although it isn't an open concept layout, the home flows well from space to space. Large windows on every wall let in tons of natural light, while the finishes ensure that the home has a warm, inviting ambience. You can entertain on a grand scale, yet the home still feels intimate, rather than cold and sterile, like so many larger, modern homes do."
Take the elegant, sweeping staircase upstairs, and you find a well-laid-out second floor that contains a lavish four-piece bath and three bedrooms.
"Both secondary bedrooms actually come with their own ensuite and walk-in closet," he says. "And the primary bedroom is just amazing."
Consisting of four zones — bedroom, sitting area, dressing/shower area and a separate area that holds a jetted soaker tub set next to two windows that overlook the lake below — it's simply spectacular.
"It's a place where you can truly get away from it all," says Castelane. "You can sit by the windows and read a book or take a relaxing soak in the jetted tub — it's up to you as to what you want to do in your own private, perfectly designed space."
A massive walk-out lower level then caps off the meticulously built home.
"Not only does it offer a patio door that leads out to a covered, built-in barbecue area that perfectly complements the in-ground hot tub and pool, but there's also an office with a lake view, rec room with games, media and sitting areas plus a three-piece bath and fourth bedroom," he says. "There's also a huge mechanical/storage room, too."
Those looking for a distinctive yet functional luxury home need to take a close look at 95 Georgetown, says Castelane.
"It's a timeless design, a family home that feels good right from the minute you step inside. It's in a beautiful, mature area on a gorgeous walk-out lakefront lot and is in a great location that's close to a host of amenities. If you're looking for a grand yet cosy home in a newer development, this home could be the one for you."
lewys@mymts.net