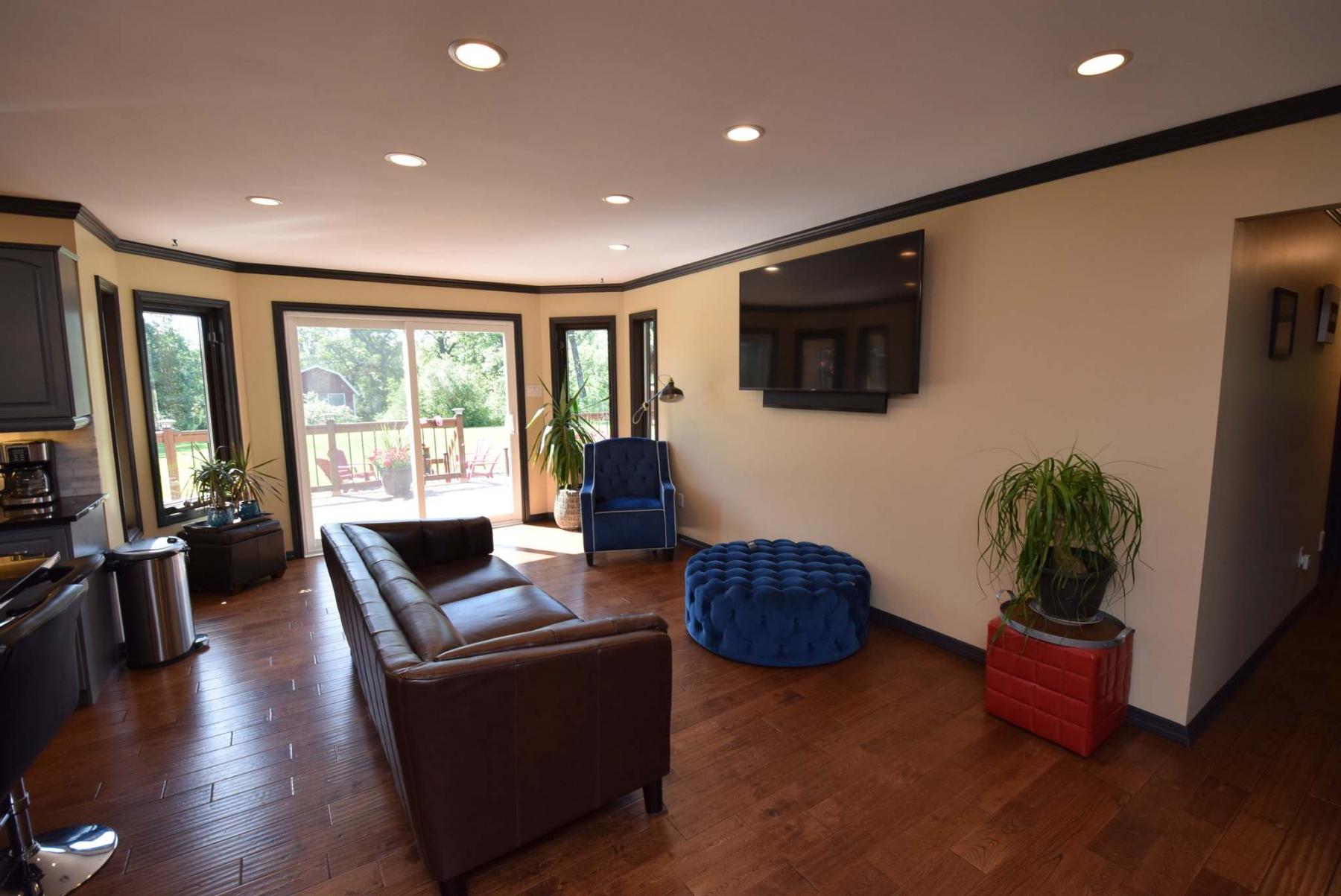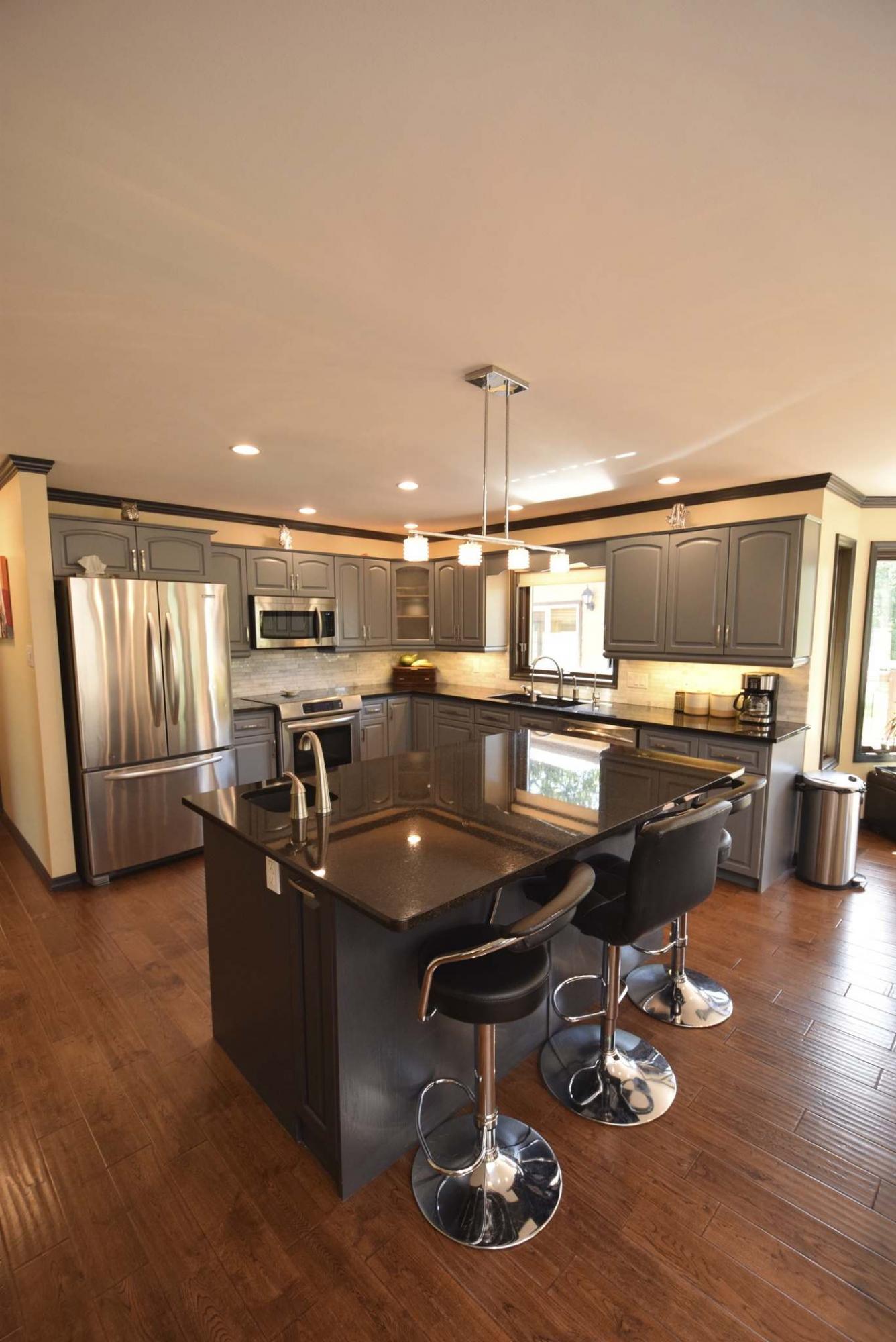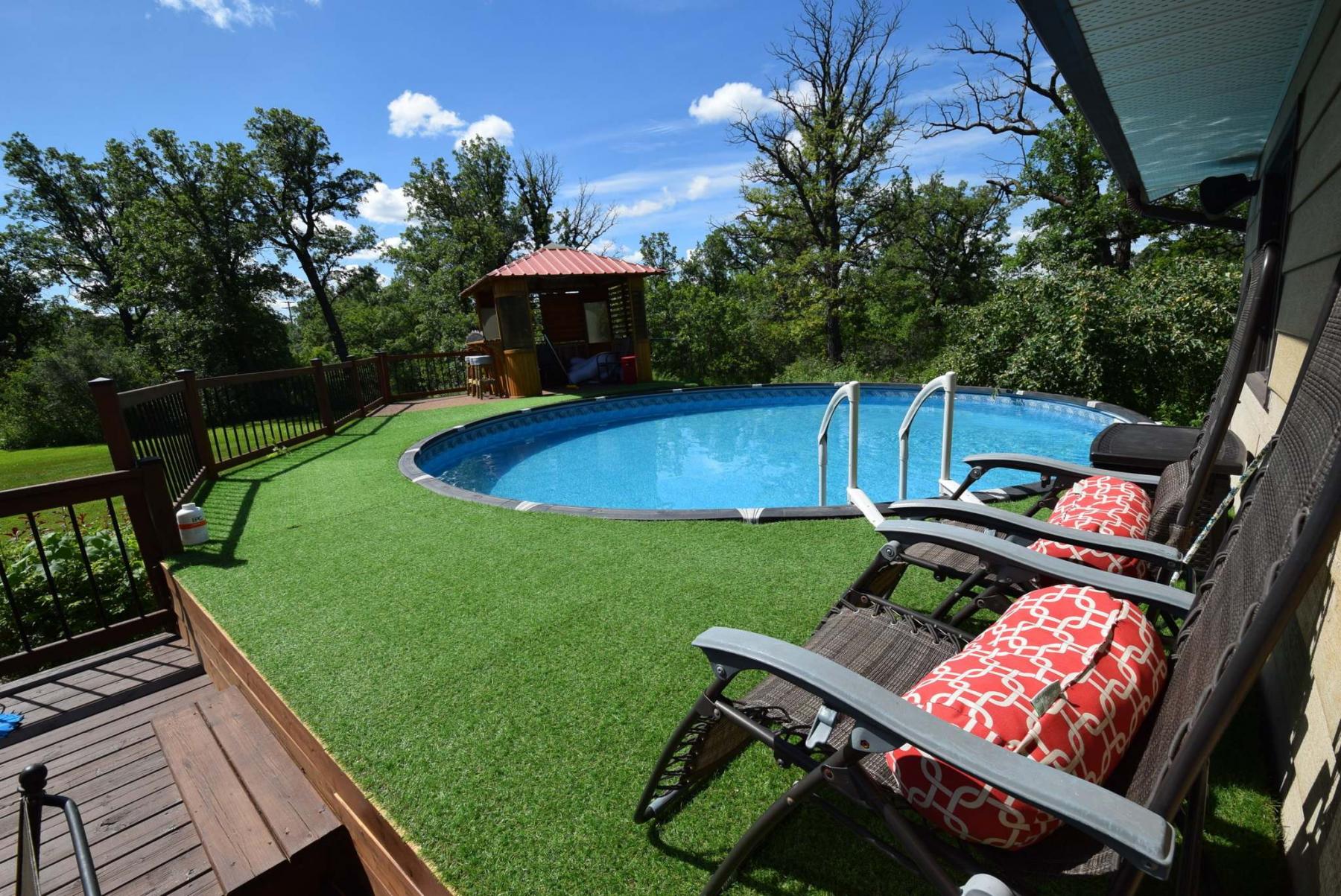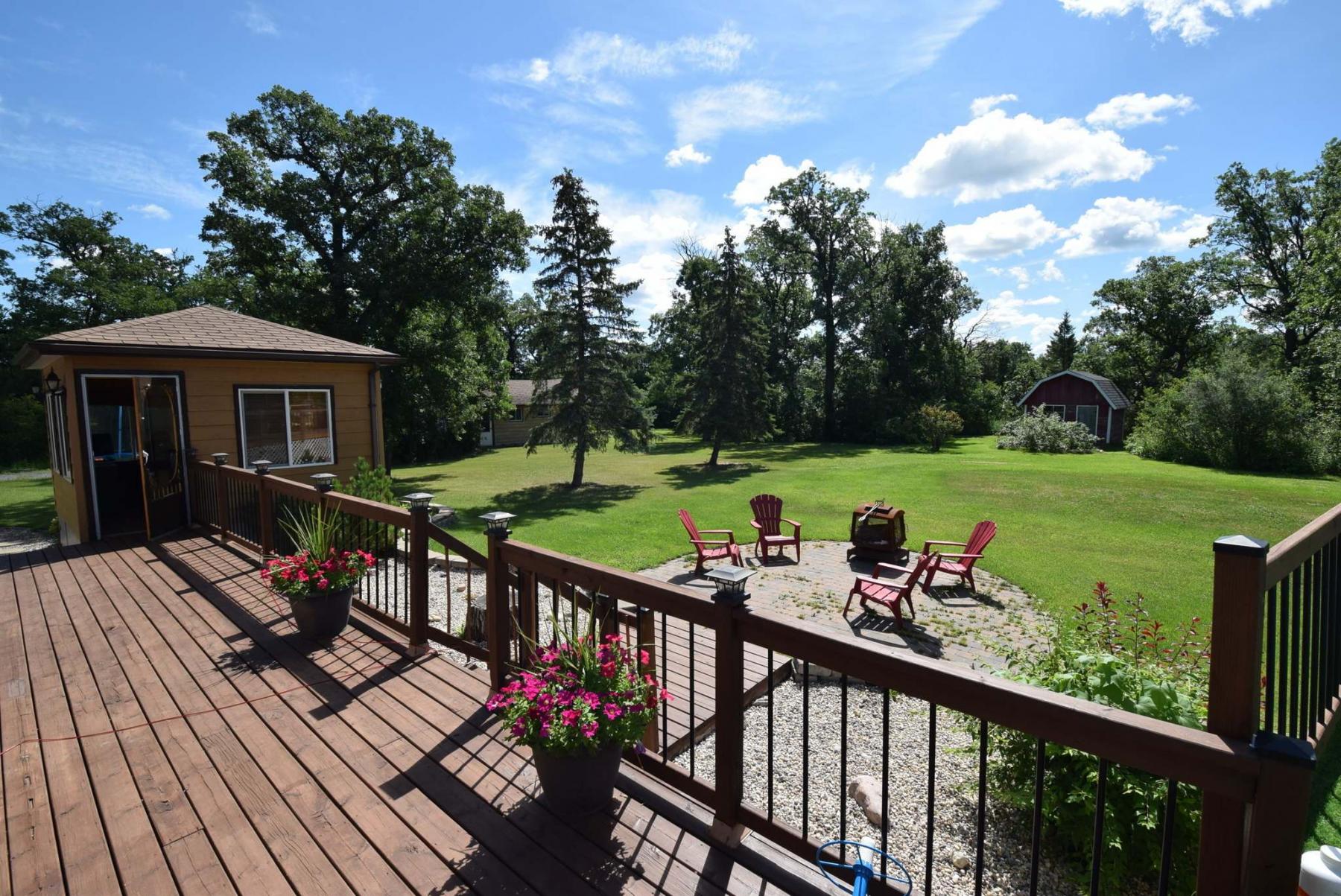 Space is the one constant that growing families are always seeking when shopping for a new home.
Ideally, that space will be well-distributed, which means there will not only be space to separate inside, but outside, as well. It would also be ideal if such a home were in a safe, largely traffic-free area.
Cyndy Erickson of Lifestyles Real Estate says she recently listed such a home at 29 Sunset Cove in St. Andrews.
"There tons of space for your family to enjoy, and to gather with family and friends," she says of the 2,426-square-foot slab bungalow, which was built in 1991. "This beautiful, open-concept home is located on a mature two-acre lot that backs onto gorgeous Park Creek and trails that wind along the back of the property."
She adds that although the sprawling bungalow is just a short drive from the city, it feels like it's way out in the country.
"It's so quiet and relaxing out here, you feel like you're out at the lake. It's a private sanctuary that's perfect for an active family. Kids can ride their bikes and play in total safety in an amazing setting."
In fact, the backyard is the thing of dreams.
Not only is it massive and surrounded by mature trees, but it also has the amenities that will make parents and kids drool: a huge deck, above-ground pool, patio with fire pit and a four-season gazebo.
"The kids are always outside in the backyard or are out riding their bikes," says Erickson. "The house is not only situated on a huge, mature lot, but is also tucked away on a quiet cul-de-sac. Everyone in the family can enjoy the backyard and the gazebo, which has an office area and media area. You can also walk forever along the creek out back."
Thanks to a family-friendly, open-concept layout, the home is just as inviting, she adds.
"The main living area is a welcoming, open space that's very warm and appealing. The great thing about it is that there are a variety of spaces to use — there's all kinds of room for a family to spread out in."
A huge foyer transitions smoothly into a spacious landing, off which a pair of spaces run: a family room to the right, and dinette/sitting area to the left. The kitchen and a media area, which is set two steps up from the front of the home, fills out the rear portion of the main living area, quietly adding even more style and function.
"I just love the family room," says Erickson. "It's a warm, rustic space that comes with a big bay window and wood burning fireplace set in cultured stone with a gorgeous mantel above and open shelving on either side. The dinette/sitting area could be used as it is, or just as a dining area."
Then, there's the kitchen/media area, which serves as the heart of the home.
"A large island centres the spacious kitchen, while the media area is a space that can be used for a variety of purposes, you can decide what it will be. Newer patio doors (2019) lead out to the amazing backyard with its deck, new above-ground pool and the four-season gazebo. The insulated double garage out back could be used as a living space, studio or office."
Finally, there's the two separate bedroom wings.
The wing to the right of the kitchen holds two huge secondary bedrooms and a luxurious main bath, while the wing to the right of the media area contains a laundry/mechanical room, luxurious three-piece bath and a well-isolated master suite.
"It's wonderfully private space that offers a big bay window that lets in lots of natural light, a spacious walk-in closet with lots of built-in storage and a lovely ensuite with beautiful taupe tile floor, corner shower with glass enclosure and tile surround and espresso vanity with taupe countertop and undermounted sink," she says. "It's a great retreat."
Erickson says the move-in-ready home is ready for another active family to enjoy.
"The outgoing owners and their kids hate having to leave such a beautiful home, they would have stayed if a great job opportunity hadn't come up elsewhere," she says. "This home is a wonderfully-positioned family sanctuary. When you come home, you never want to leave. It's just a magical place to call home."
lewys@mymts.net
Details
Location: 29 Sunset Cove, St. Andrews
Year Built: 1991
Style: slab bungalow
Size: 2,426 sq. ft. with winterized gazebo and extra detached double garage
Lot Size: two acres
Bedrooms: three
Bathrooms: three
Price: $539,900
Contact: Cyndy Erickson, Lifestyles Real Estate, 204-791-7151