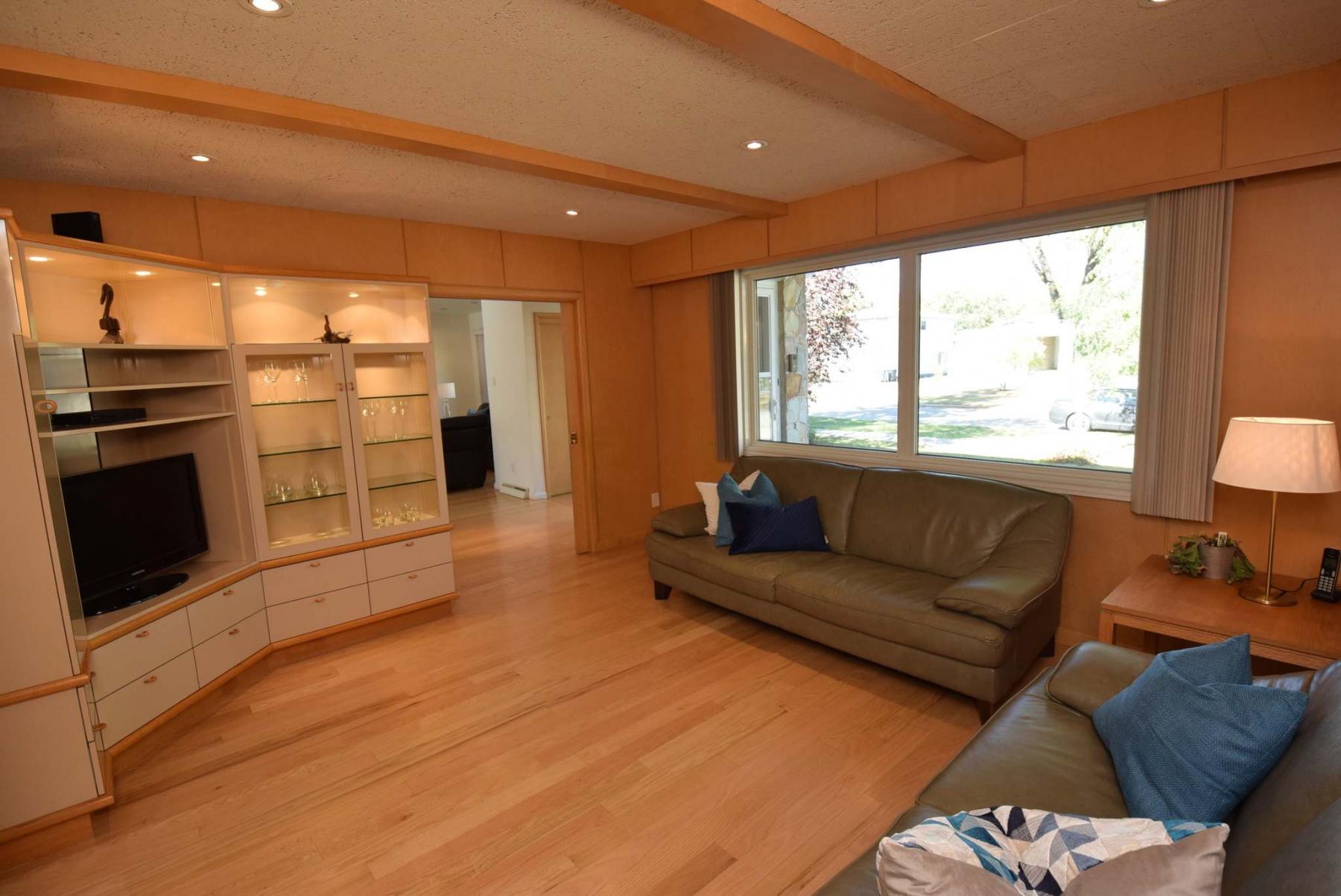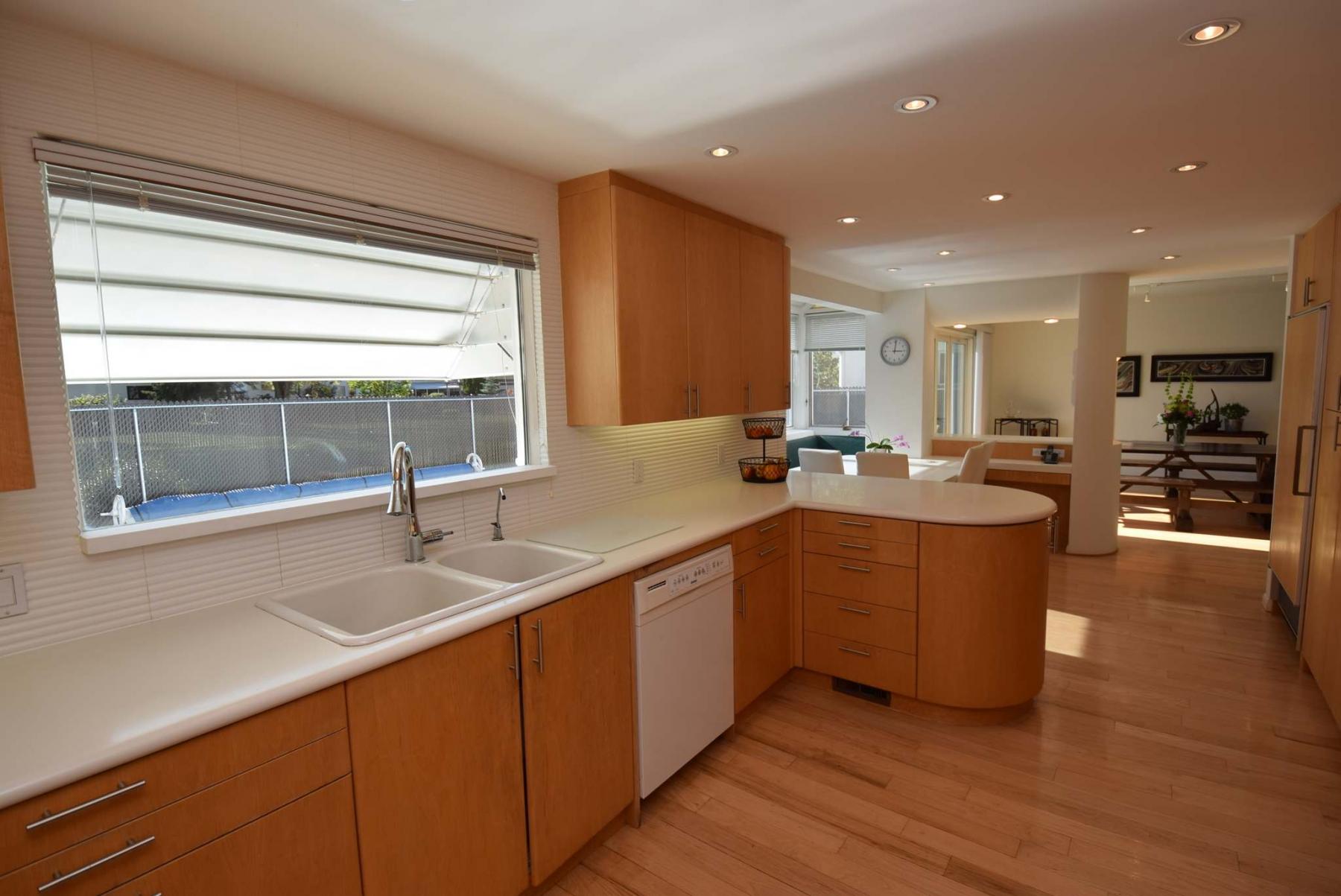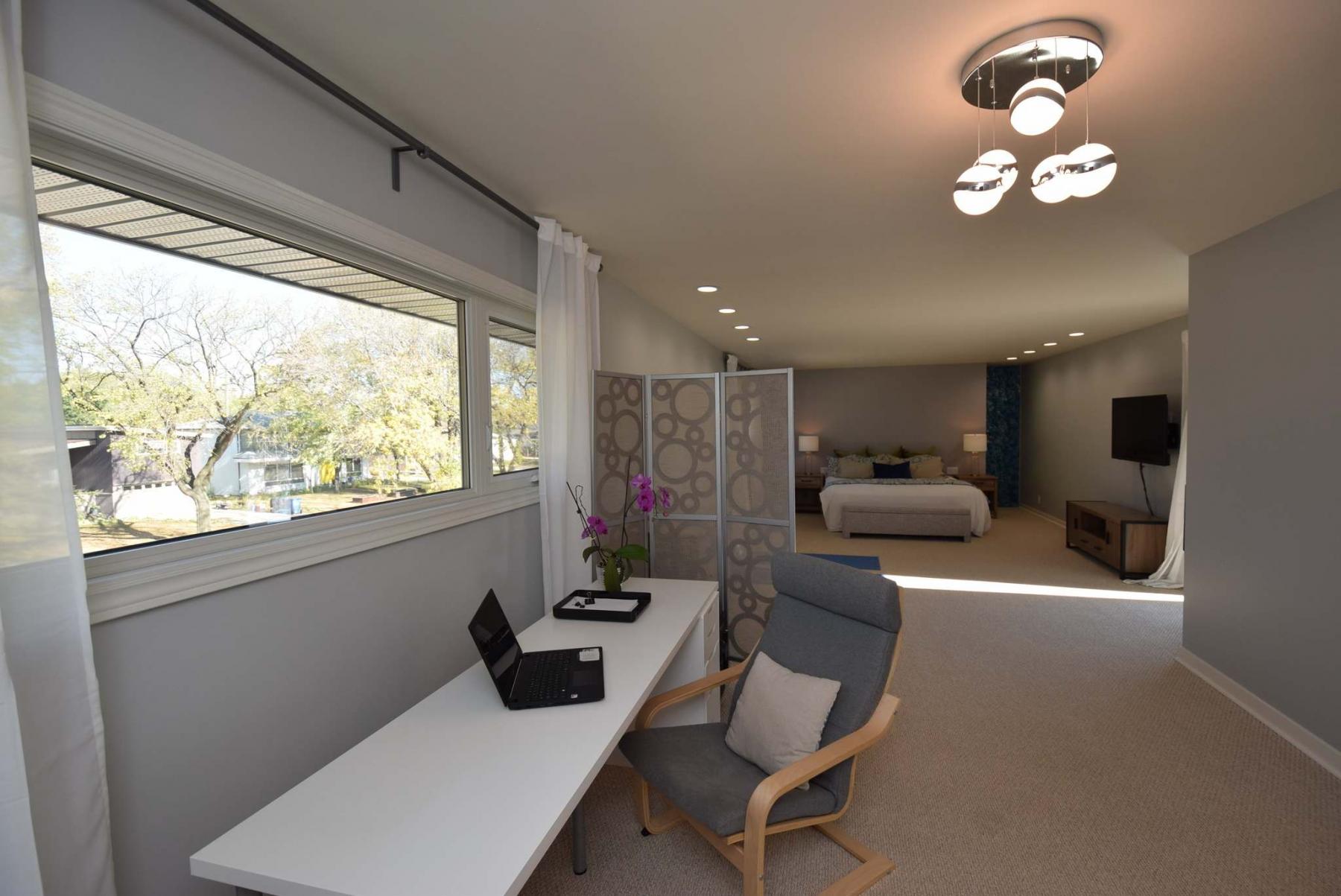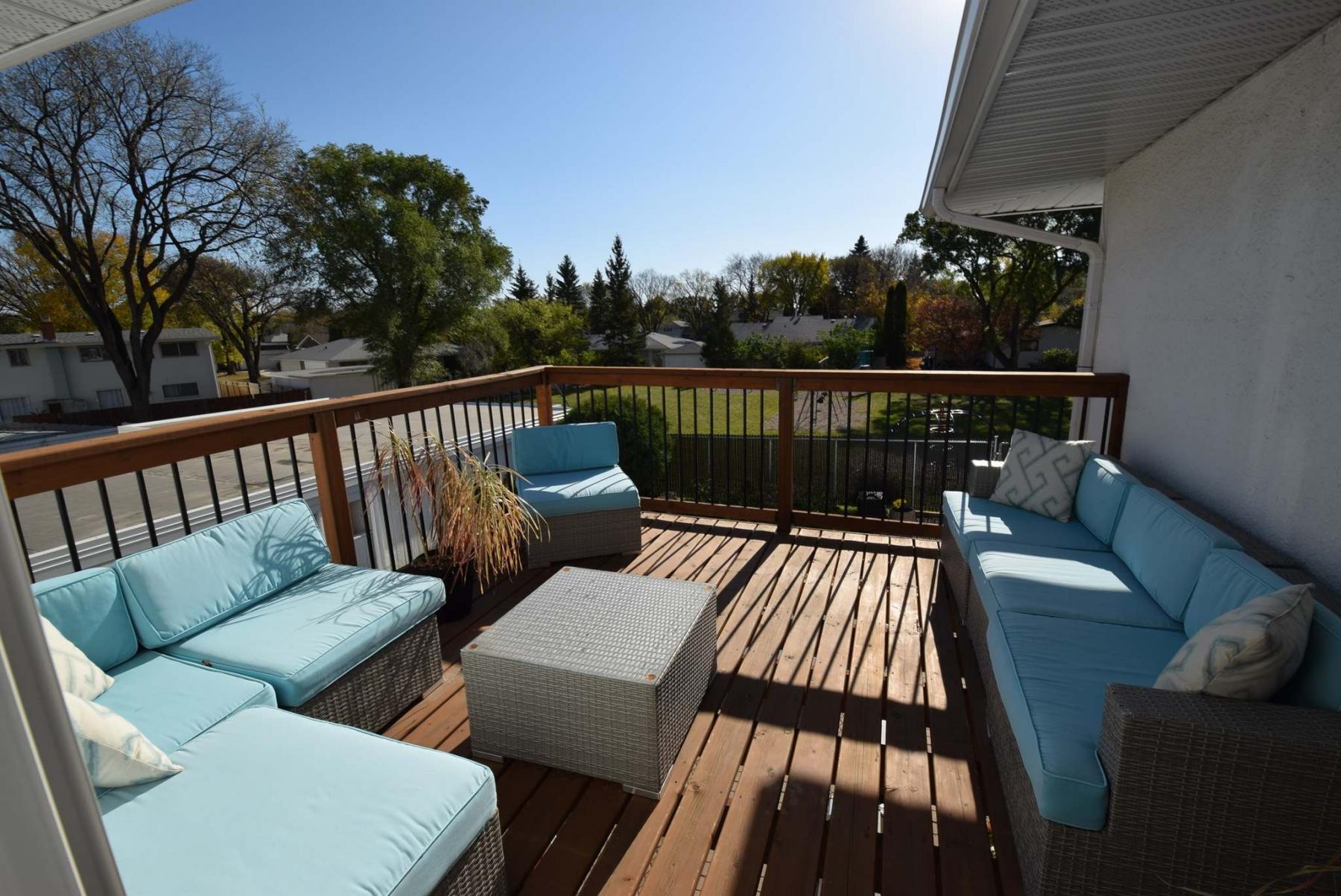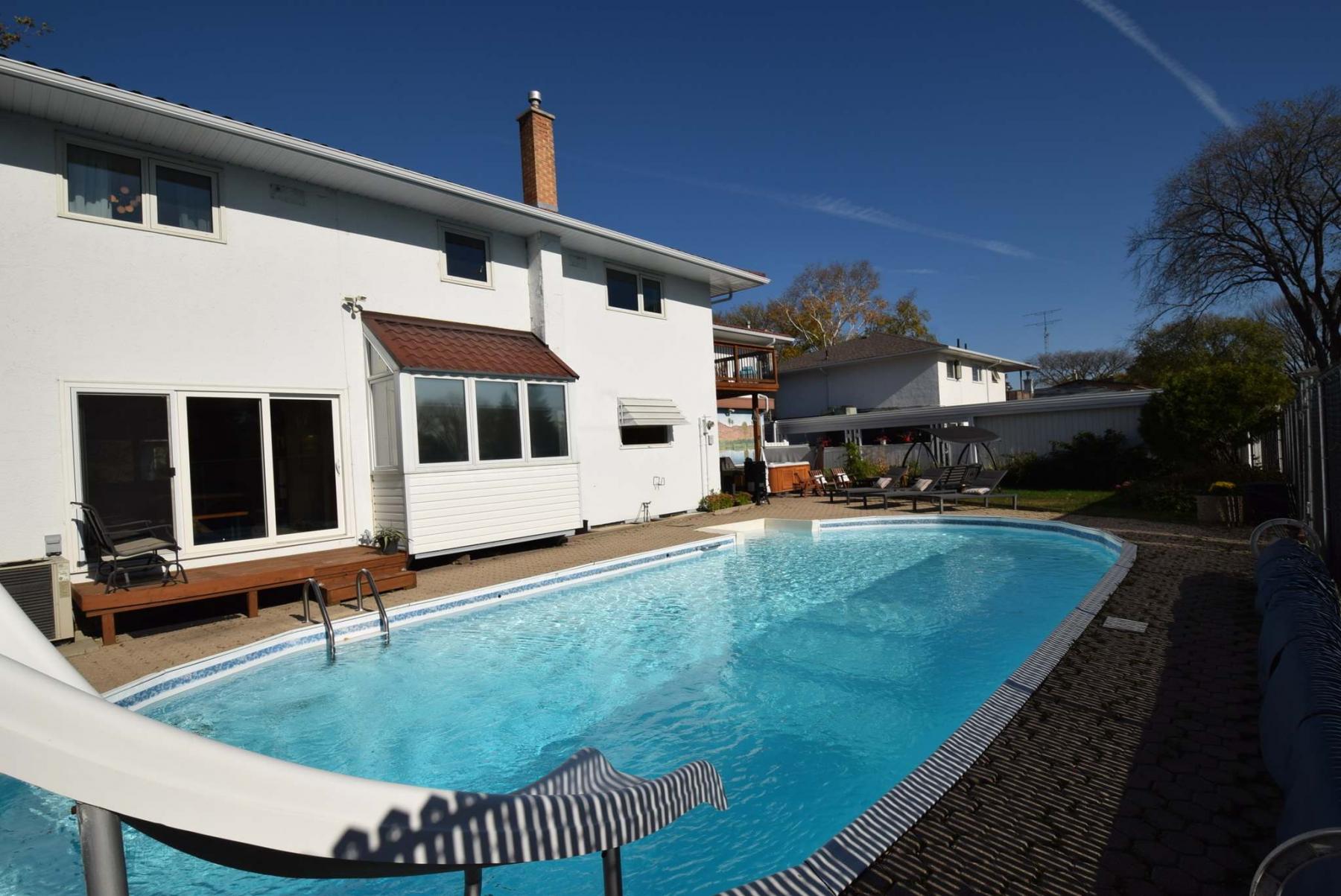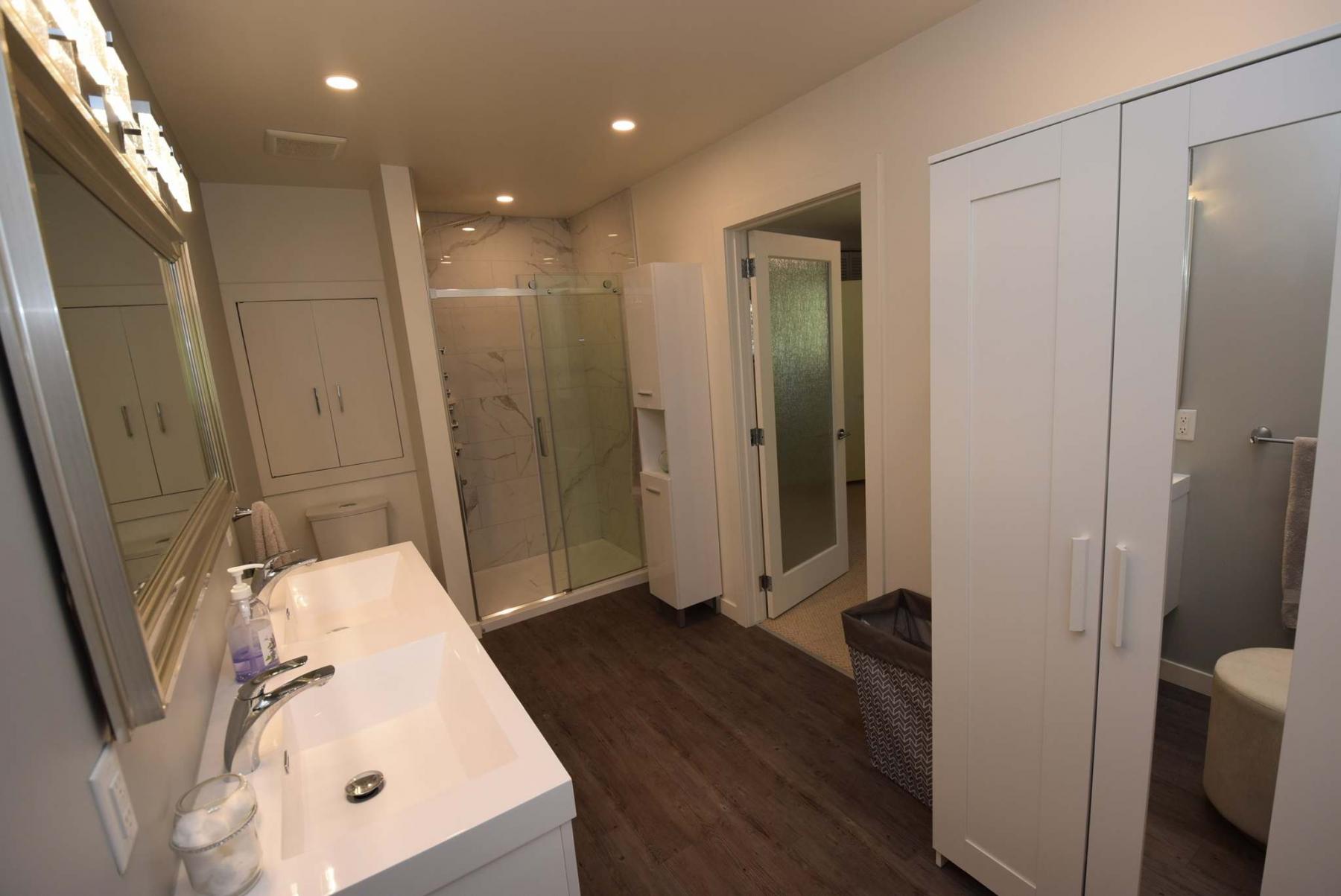 For nearly a quarter of a century, the mid-century modern movement was front-and-centre in home design across North America.
Featuring functional, uncluttered designs that incorporated clean lines, gentle, organic curves and the use of different materials, the movement dominated home design from about 1945 to 1969.
Consequently, it's no surprise that mid-century modern-themed homes came to Winnipeg in the early 1960s, with Garden City becoming a hotbed for the style.
"In fact, Garden City is the largest example of mid-century modern neighbourhoods in all of Canada," says Oksana Ulisko of Ethos Realty. "At just shy of 3,000 square feet and with some lovely mid-century modern details left to it, this home shows why the popularity of mid-century modern homes has endured."
When you first lay eyes on 26 Forest Park Dr., you're struck by two things: its immense width, and its stone-clad façade. Clearly, this is a unique home.
Turns out, it's unique in a good way.
Step inside, and the usage of different materials — a hallmark of the mid-century modern design movement — immediately comes into play.
"The walls from the foyer down to the upper-level staircase are lined with maple panelling," notes Ulisko. "It extends into the family room to the left of the foyer, and along with original oak hardwoods, gives the home so much warmth."
From there, the roomy foyer opens effortlessly onto an expansive living room/dining room area that's filled with natural light via a huge picture window behind the living room and a three-piece patio door to the rear of the dining room.
A wide entryway to the left of the dining room then provides seamless access to the kitchen, which is impressive, to say the least.
"It's a drool-worthy space that features a wood-panelled fridge and freezer, maple cabinetry that opens up for wide access to all your kitchen gadgets, ridged white tile backsplash and Corian countertops," she says. "On sunny days, a big window over the double sink allows sunlight to reflect from the pool into the kitchen, which creates an extra sense of calm."
Meanwhile, more well-placed glass — particularly a trio of windows behind the kitchen's cool, built-in dinette area — let in even more natural light.
At the same time, the patio doors behind the dining area provide unfettered access to a resort-like backyard.
"The doors allow you to walk out from the dining room to your own outdoor entertainment area," says Ulisko. "It offers a saltwater pool, fire-pit area and a nook that holds a luxurious hot tub which has an original mural behind it that depicts the backyard of a home in Palm Springs that the original home owners had also built. This home was built to replicate that home."
Not surprisingly, the home's forward-thinking design continues upstairs.
Thanks to the home's generous square footage, it holds an updated main bath (2020) and five huge bedrooms including a palatial primary bedroom.
"It's a wonderful space," she says. "It starts off with an office area, and then transitions into the bedroom, which offers a media area, patio door to a balcony that overlooks the backyard and a walk-in closet built in behind the bed; the closets on either end still have the original wallpaper on them. The remodelled ensuite features a tiled walk-in shower and floating white vanity with dual sinks."
Ulisko adds that the finished lower level is also filled with special features.
"The rec room comes with an entertainment unit with original panelled wall, hidden mini-bar and windows with original hatches that were designed to create black-out conditions for movies," Ulisko says. "There's also an exercise area, sauna, bathroom and extra bedroom."
Featuring a timeless design that offers plenty of space, style and utility, the home is ideal for a family looking for more room to spread out.
"It's a great home for a big family — it has everything they'd need, from five bedrooms to a functional main living area, finished basement and amazing backyard," she says. "This resort-like suburban retreat has it all."
lewys@mymts.net
Details
Location: 26 Forest Park Dr., Garden City
Year Built: 1961
Style: two-storey
Size: just under 3,000 sq. ft.
Bedrooms: six
Bathrooms: three-and-a-half
Price: $529,900
Contact: Oksana Ulisko, Ethos Realty. 204-963-7126