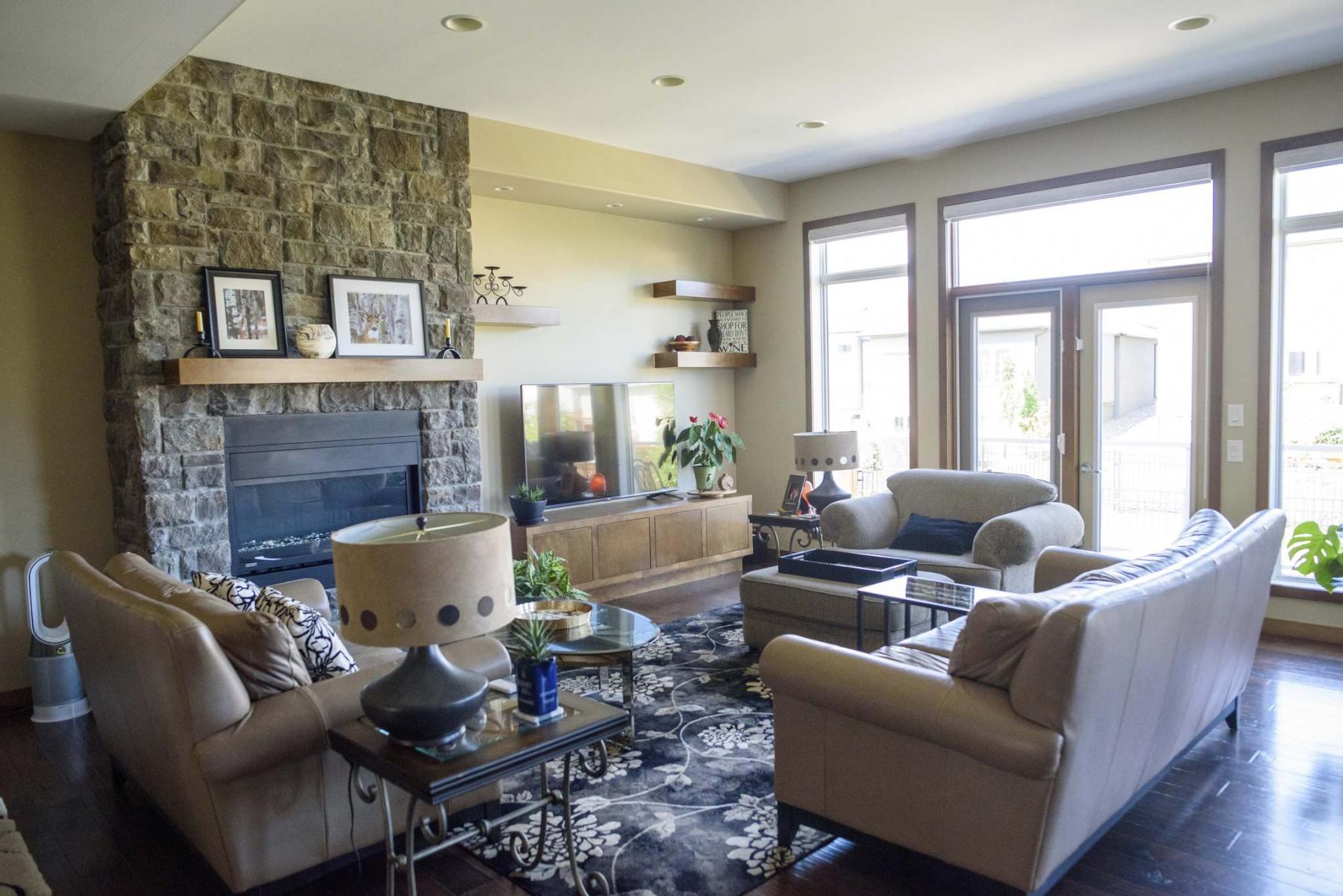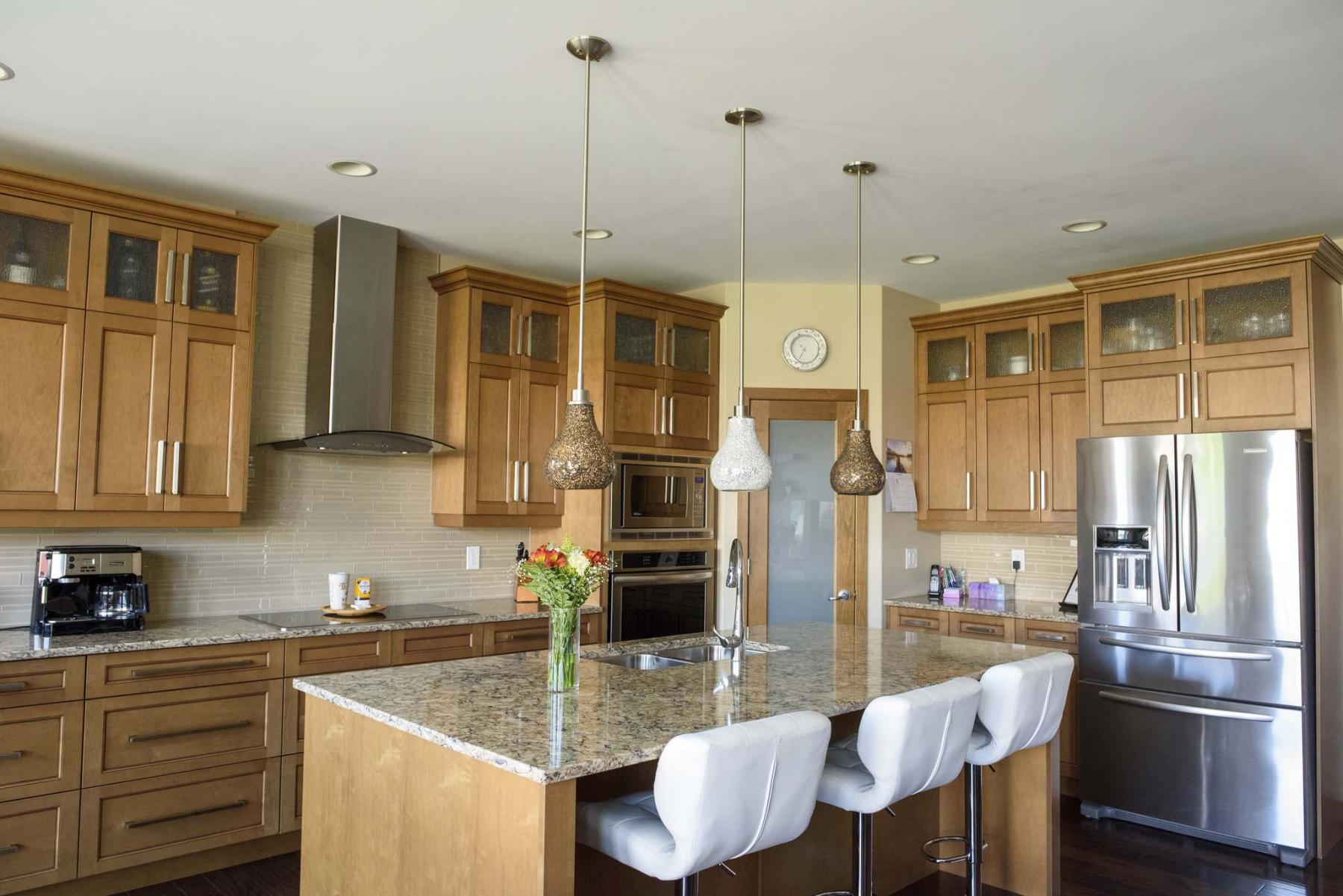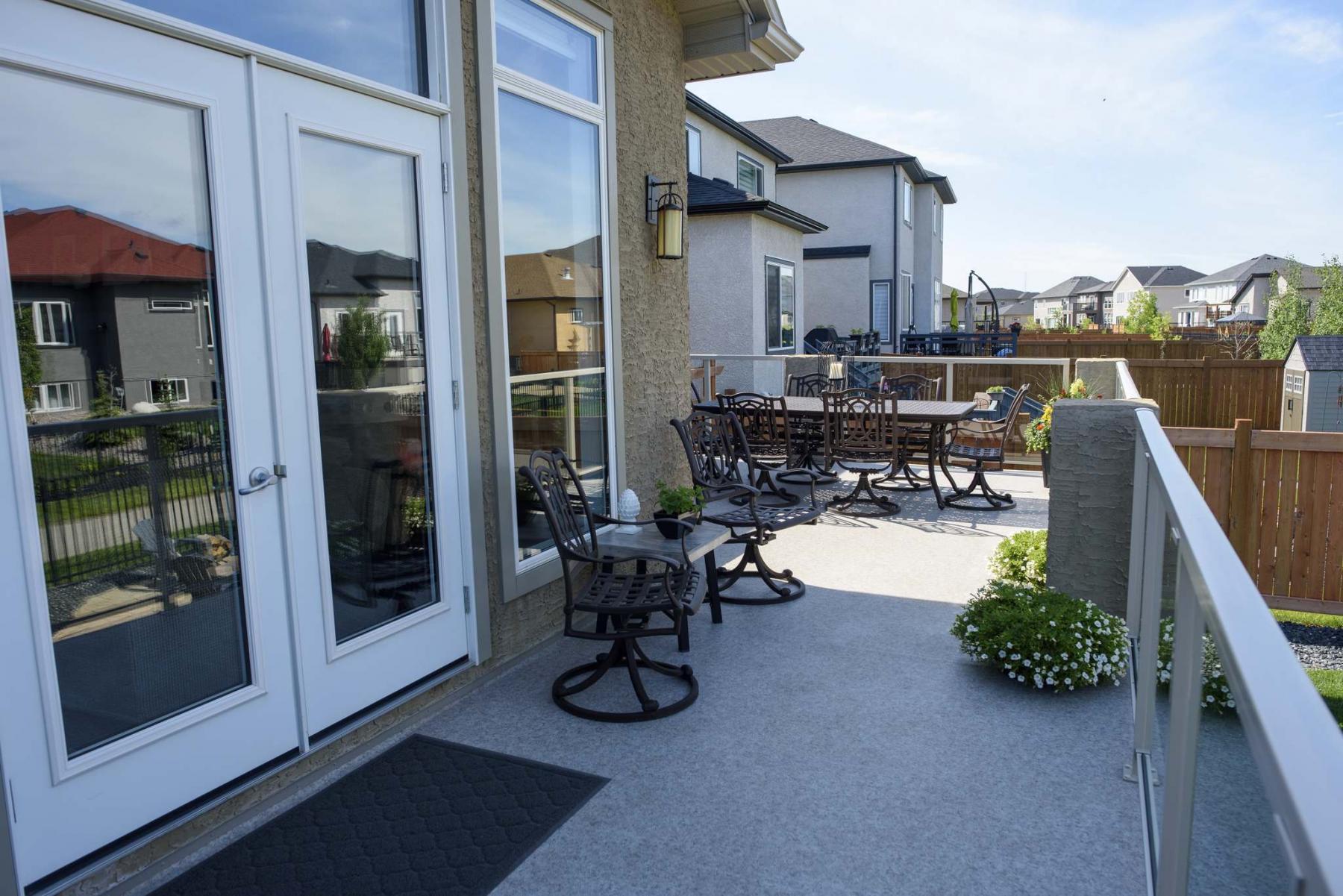 When a builder conceives the layout of a home they strive to design a floor plan that's both livable and distinctive.
As might be imagined, it's easier said than done to seamlessly blend practicality and creativity.
Yet, the designer of 99 Lake Bend Rd. did exactly that, says Stacey Burrows of RE/MAX Executives Realty.
"Gino's Homes did a great job with the design of this home," says Burrows of the 1,923-square-foot, bungalow, which sits on an at-grade lot, making the home accessible for those with mobility issues. "The great room is particularly nice. They placed the lower level staircase at the back, which doesn't chew up floor space, among other things."
In this instance, getting creative with the placement of the staircase paid multiple dividends.
Chief among those dividends is the fact that its presence allowed extra glass to be placed on the great room's rear wall. Four additional windows plus a door with glass centre behind the kitchen complement the living room's glass-filled rear wall, bathing the entire main living area in natural light.
"The glass inserts that border the staircase ensure that none of that natural light is lost," notes Burrows. "At the same time, the staircase technically creates a walk-out basement, as the lower level is just a few steps down from the back door. The placement of the door and windows also allows natural light to flow down into the basement."
While the striking staircase creates a spectacular yet practical focal point, the rest of the great room is equally as impressive.
Warm finishes, from textured, hand-scraped cappuccino hardwoods to cinnamon-stained maple cabinets and taupe granite countertops infused with black and rust highlights give the area a very inviting feel.
"That warmth takes the interior to a different level, (it) doesn't feel just like a house, it feels like a home," she says. "I love the way everything ties together."
Although the great room is spacious, the well-kept bungalow is nearly 2,000 sq. ft. in size, after all — it has a cosy feel to it. Flow from space to space is excellent, yet neither the kitchen, living room or dining area feel too distant from one another.
"The living room is a gorgeous space with a stone-faced gas fireplace with built-in maple shelving. French doors on its back wall lead out to a beautiful wrap-around backyard deck, and the dining area features an upgraded chandelier and is just steps from the kitchen."
Meanwhile, the home's split floor plan also ensures its residents will enjoy maximum privacy.
A compact wing to the right of the grand, tiled foyer holds two big bedrooms and a four-piece bath, while master suite was placed way over on the other side of the home down a long hallway with a main floor laundry/mudroom.
"The master rests separately in its own private wing," says Burrows. "It's a true retreat with a luxurious ensuite with tiled shower and jetted soaker tub, big walk-in closet and a patio door that provides private access to the backyard deck."
She adds that the home's location is also about as good as it gets.
"It's on one of the nicest streets in one of the best locations in Bridgwater Lakes. You're well off the main drag, so there's no noise, and it's just an 11-minute walk to Bridgwater town centre using the nearby trails."
Burrows says if you're looking for an inviting, livable bungalow that possesses practical flair, 99 Lake Bend could be the one for you.
"Attention to detail is everywhere, and it's very thoughtfully laid-out. It's built to a higher standard and is just a wonderful home in every way."
lewys@mymts.net
Details
Location: 99 Lake Bend Rd., Bridgwater Lakes
Year Built: 2013
Style: bungalow
Size: 1,923 sq. ft.
Bedrooms: three
Bathrooms: two
Price: $654,900
Contact: Stacey Burrows, RE/MAX Executives Realty, 204-232-6418