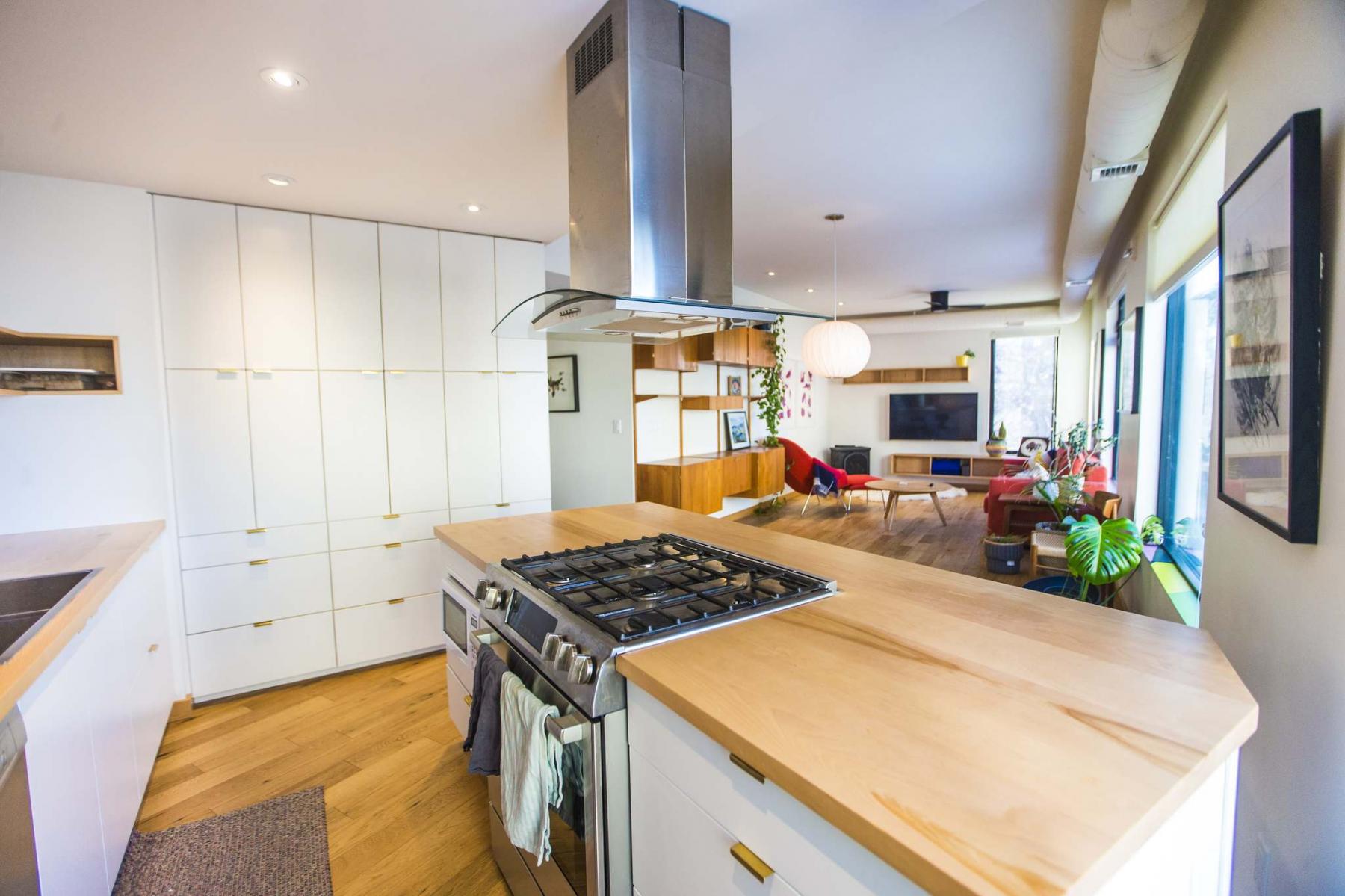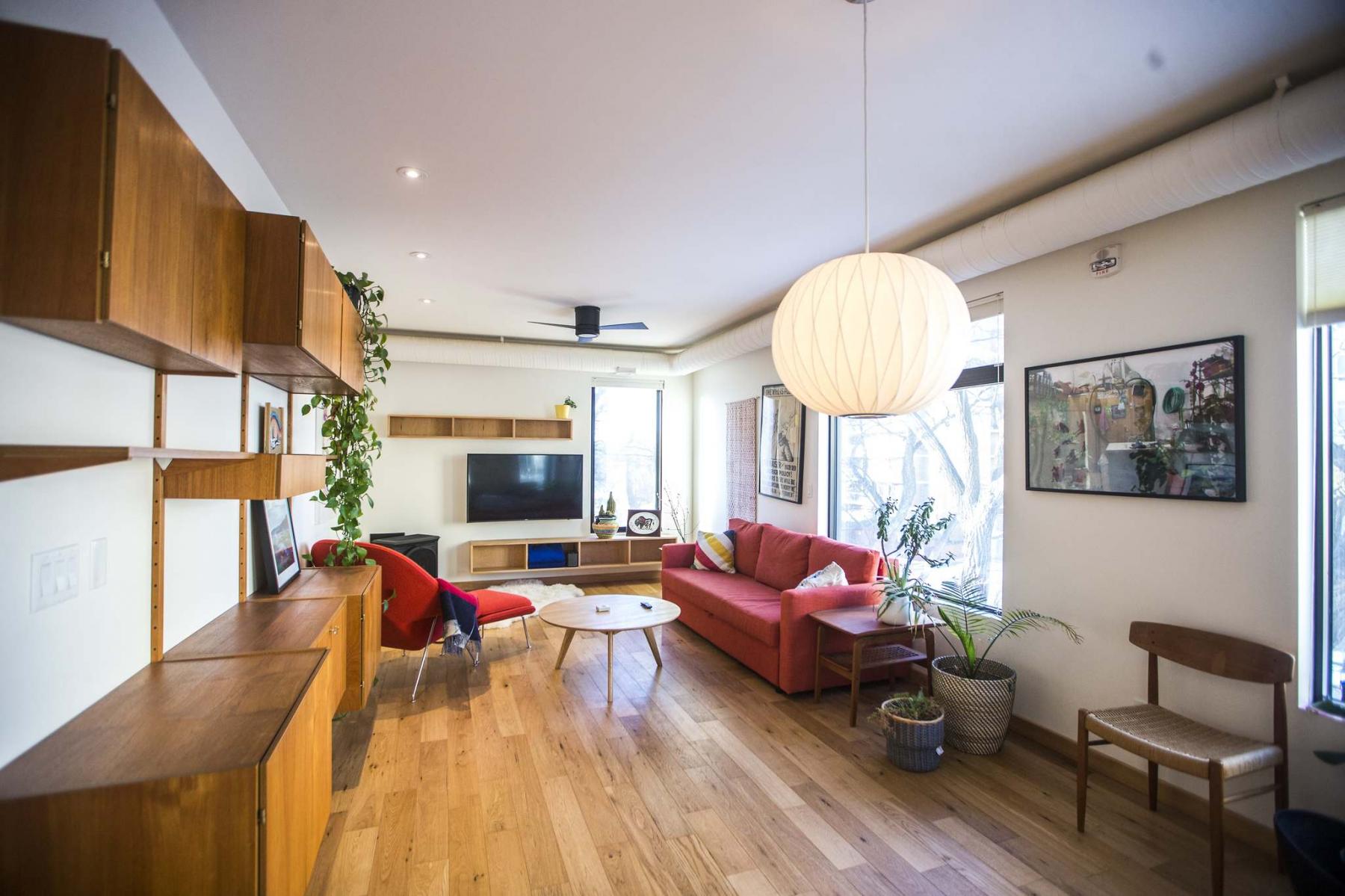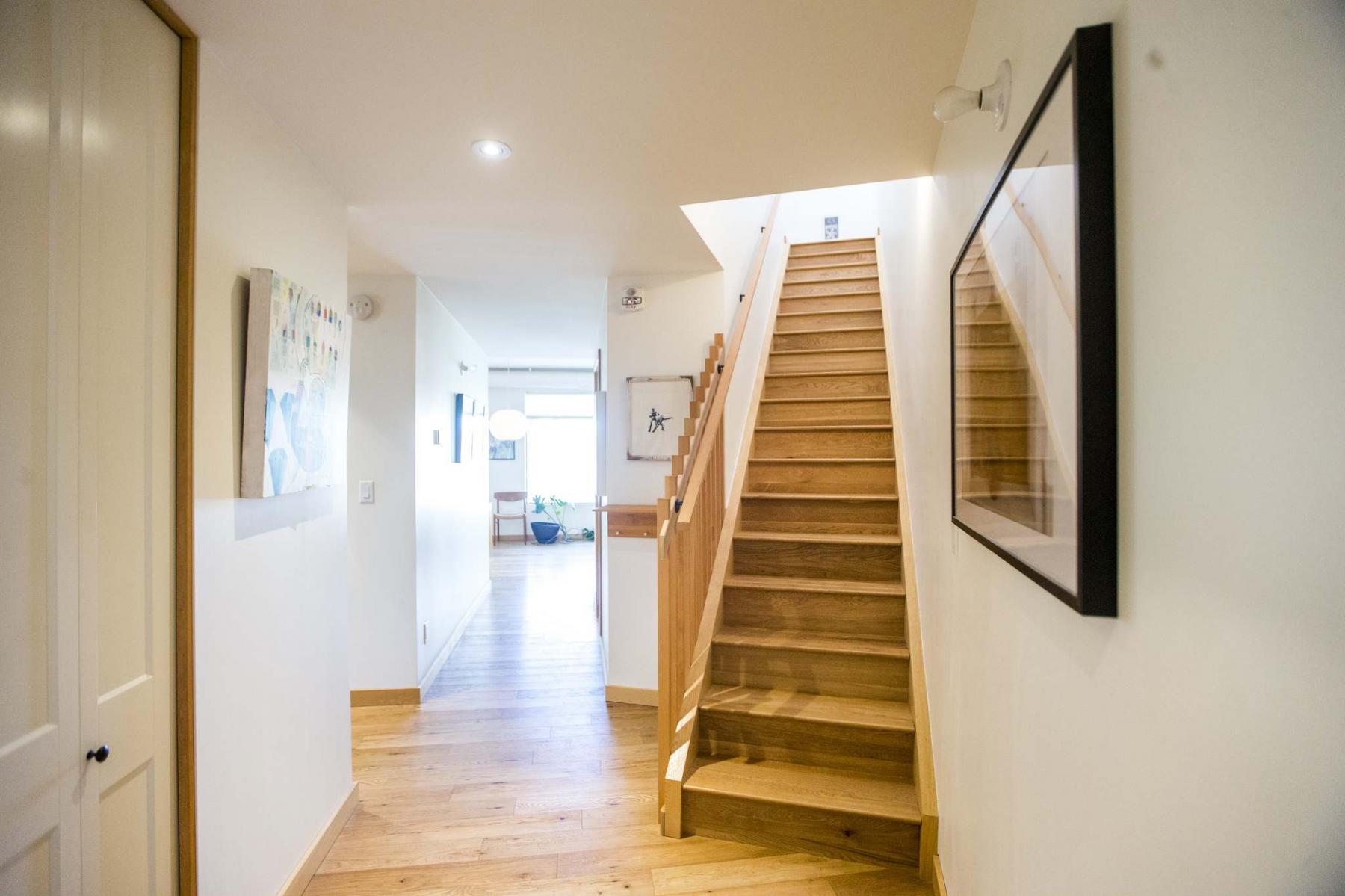 With its angular silhouette and cedar-clad exterior, a four-storey condominium nestled neatly into a little notch of land at the junction of Wardlaw Avenue and Wellington Crescent, catches your attention.
That's because the building, with its modern-rustic facade, looks so different from the other condominiums that line either side of the prestigious Crescent.
"It truly is a one-of-a-kind project," says Eric Neumann of Realty Executives First Choice.
"Built by 2 Architecture Inc. in 2017, the idea was to create a unique yet functional building that was unlike anything in the area."
Mission accomplished.
Not only does the building look different outside traditional and ultra-modern condo complexes that surround it, but it is different inside.
"The interior design of the building is so cool," says Neumann. "A series of natural oak staircases take you up to your suite. In this case, the suite shares an anteroom with another suite that gives you a private entrance and an enclosed space to leave your footwear before you enter the suite."
And just like its exterior, each suite is unique.
"Each unit is a different size and configuration, with its finishes customized to each owner," he says. "This particular suite features a wonderful combination of modern and rustic design themes."
That juxtaposition of styles starts in the suite's foyer, which is wide and welcoming with a walk-in coat closet to the left and staircase to the right.
The foyer then transitions smoothly into a hallway that features a bedroom wing to its left and a powder room to its right.
Thus far, the suite's layout is thoroughly modern, logical and functional.
However, the finishing materials — much like the building's exterior — aren't modern. They are, in fact, very rustic and earthy, says Neumann.
"Everywhere you look, there's wood — natural engineered oak hardwood flooring, birch baseboards and door trim, and, of course, the all-wood staircase, which leads upstairs to a spectacular shared rooftop patio that provides river and city views. All that wood gives the condo a nice, warm feel."
Then, there's the great room, where all the different design elements come together to create a very special space.
First, there's the modern design elements: exposed ductwork, a series of huge windows on the rear wall, a 10-foot ceiling and peninsula kitchen with a host of white thermofoil cabinets and tri-colour tile backsplash and stainless appliances.
Natural wood countertops and birch storage were then seamlessly woven into the design mix to add texture, function - and warm things up.
"There's more wood in the dining room/living room area — a built-in teak shelving/storage unit between the dining room and a beautiful birch entertainment unit and shelving in the living room," says Neumann. "The three huge windows on the rear wall let in loads of natural light, making for a wonderfully bright area that's great for entertaining or relaxing in."
He adds that the bedroom wing does a great job of balancing modern function and rustic charm.
"It starts off with a laundry nook to the left, and then leads down to a gorgeous main bath with tile floor, walk-in shower, oval soaker tub, white vanity with grey/white marble countertop and rear and side walls with impeccable tile work."
The final two spaces are the master suite and second bedroom.
"Both are a generous size with huge windows that let in tons of natural light," Neumann says. "The master suite comes with a walk-in closet, while the second bedroom could also be used as a den."
A pair of modern design features make the condo that much more attractive: forced air heating/cooling and underground parking.
"A furnace room off the powder room gives you access to the natural gas furnace and hot water tank, and you have your own below-grade heated parking stall to enjoy during the summer and winter. With its amazing design and great location, this beautiful suite is perfect for a professional couple looking for a cozy yet cutting-edge condo in the Osborne Village area."
lewys@mymts.net
Details
Location: 7-234 Wellington Crescent, Crescentwood
Year Built: 2017
Style: apartment-style condominium
Size: 1,190 sq. ft.
Bedrooms: two
Bathrooms: 1.5
Price: $379,900
Contact: Eric Neumann, Realty Executives First Choice, 204-885-8999