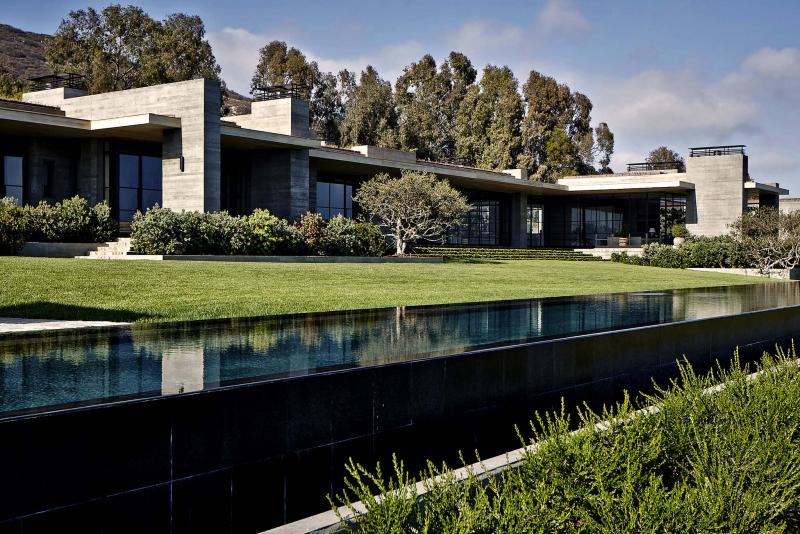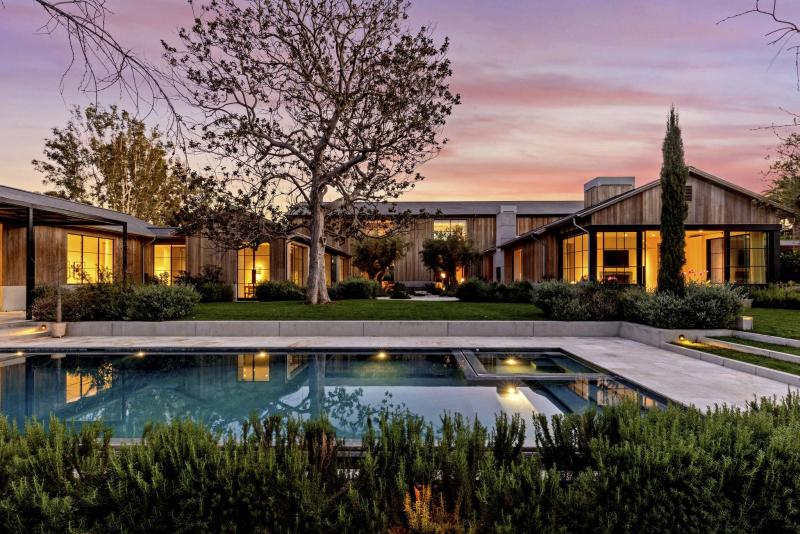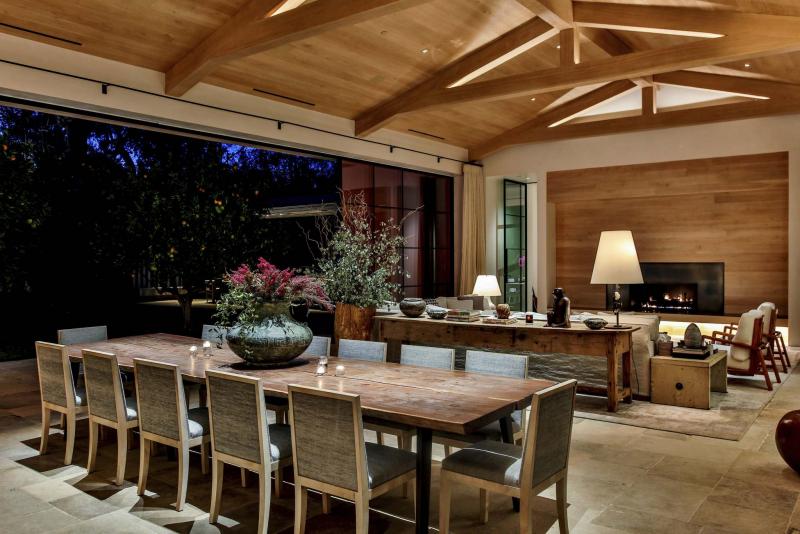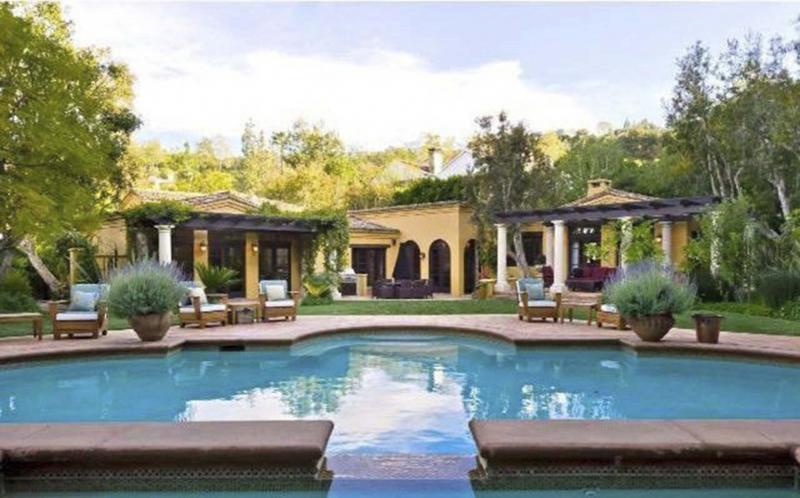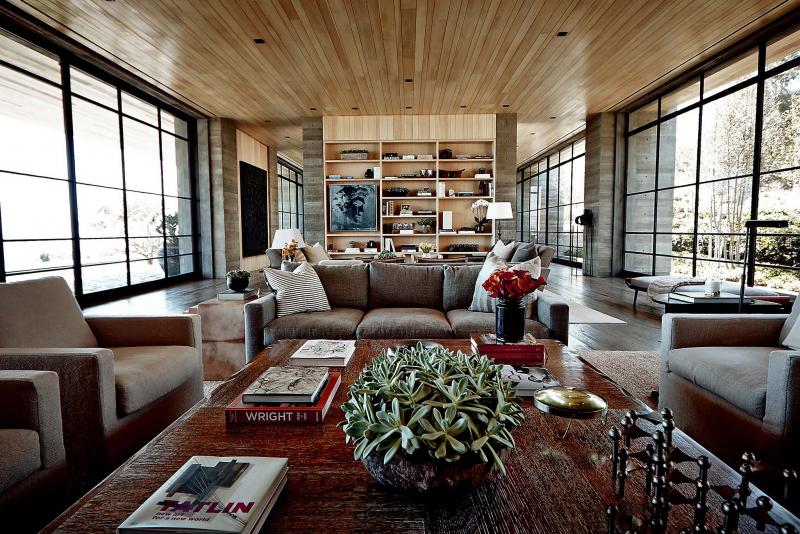 LOS ANGELES — The Malibu estate of West L.A. real estate agent Kurt Rappaport has quietly sold to billionaire Edmonton Oilers owner Daryl Katz for US$85 million — an all-in price that includes the furnishings, according to a spokesperson for Katz.
The off-market transaction ties that of David Geffen's compound, which sold last year for the same price, for the most expensive residential sale recorded in the beach community.
The estate sits on a bluff of more than five acres just north of Pepperdine University on the Pacific Coast Highway.
Designed by Malibu-based Scott Mitchell Studio, the monolithic-vibe house was designed to capture the ocean-view setting while maintaining a clean and elegant form. Horizontal lines, black granite tile and board-formed concrete walls are among features of the 9,000-square-foot house. Expanses of floor-to-ceiling windows are centred toward the coastline.
The home, completed in 2012, has six bedrooms and seven bathrooms, tax records show. There are two guest suites, plus an infinity-edge swimming pool. A large swath of lawn and minimalist landscaping complete the coastal setting.
Katz, 56, has history in L.A. real estate. Three years ago, he paid US$34.5 million for the one-time Art Linkletter estate in Bel-Air, and in 2016 bought a nearby home once owned by Arthur Marx, the son of Groucho Marx, for US$9.1 million.
The Canadian built a fortune in the pharmacy business before buying the Oilers hockey franchise in 2009. In 2015, he entered the Hollywood arena, partnering with Joel Silver to form the production house Silver Pictures Entertainment.
Charlie Sheen selling out in
Sherman Oaks
Charlie Sheen is ready to call it a wrap in Mulholland Estates. The actor of Two and a Half Men fame has sold two homes in the gated Sherman Oaks community in the past three years. Now he's put his personal residence in the area on the market at US$9,999,999.
Set on half an acre in guard-gated Mulholland Estates, the Mediterranean spot opens to a two-storey foyer flanked by a winding staircase.
Living spaces in the 8,932-square-foot interior include a formal dining room, a wood-beamed living room, a bonus room, an office and a theatre room with a wet bar.
A miniature food elevator runs orders from the kitchen to the master suite, which has its own living and screening rooms. In all, there are seven bedrooms and seven bathrooms.
Two swimming pools, covered lounges and a gazebo fill the backyard.
Sheen, 52, has a long list of film credits that includes Wall Street (1987), Major League (1989) and The Three Musketeers (1993).
Fifty shades of Carolwood
The Holmby Hills home of late Paramount Pictures chairman and chief executive Brad Grey is for sale at US$77.5 million.
Called the Grey Estate, the property on Carolwood Drive centres on a modern farmhouse-style residence with five bedrooms within about 12,800 square feet of living space.
Clad in weathered wood panels, the Howard Bracken-designed home sits behind wood-and-steel-framed gates, and is surrounded by olive trees, orchards and gardens. A raised bridge connects the main house to a two-storey recreation facility outfitted with two gyms, a cold plunge and a sauna with a blue-bottomed swimming pool.
At the heart of the home is a barn-inspired and vaulted-ceiling great room that holds an open kitchen and dining area. A sunroom features walls of steel-framed windows, and the den holds an office and a wet bar. There's also a home theatre.
The wings of the home are positioned to look onto a central courtyard with a reflecting pool and large fireplace feature. Nearby, a slatted-wood trellis for filtering sunlight tops an outdoor dining room. An organic fruit orchard and a vegetable and herb garden sit adjacent.
Grey, who died last year at 59, oversaw such blockbusters as the Star Trek and Transformers movies during his tenure at Paramount. As a talent manager and a producer, Grey helped bring The Larry Sanders Show and Real Time With Bill Maher to HBO.
— Los Angeles Times