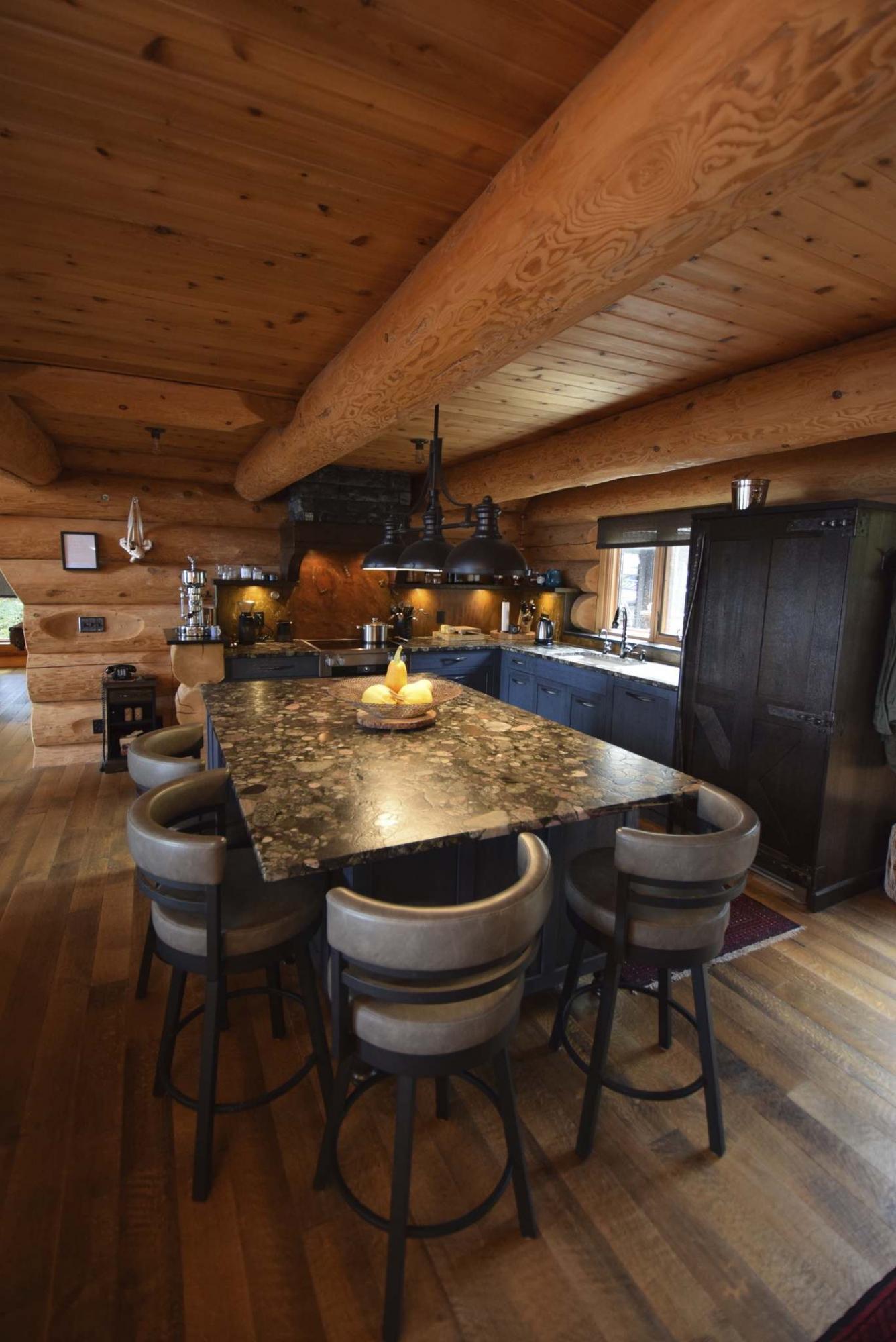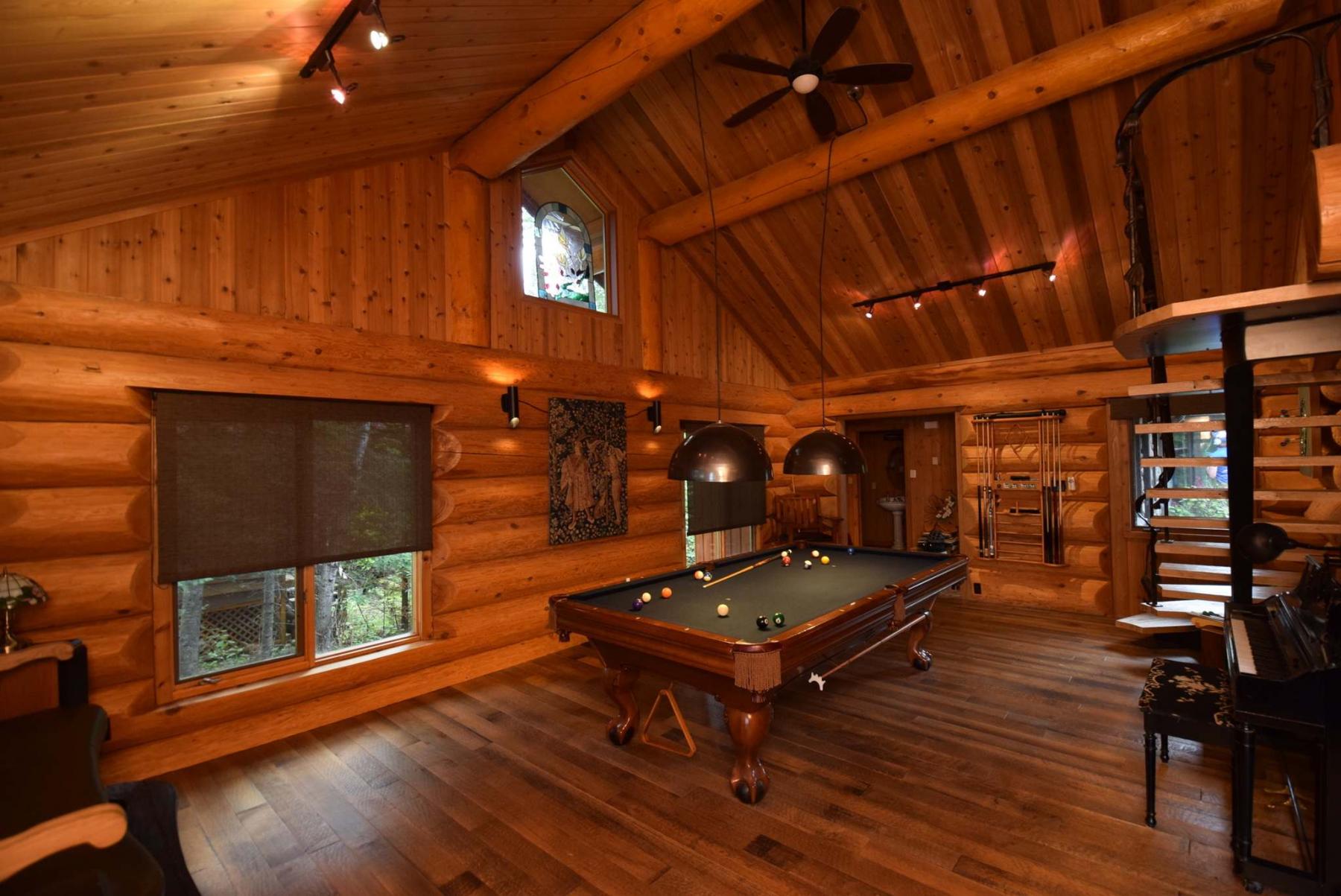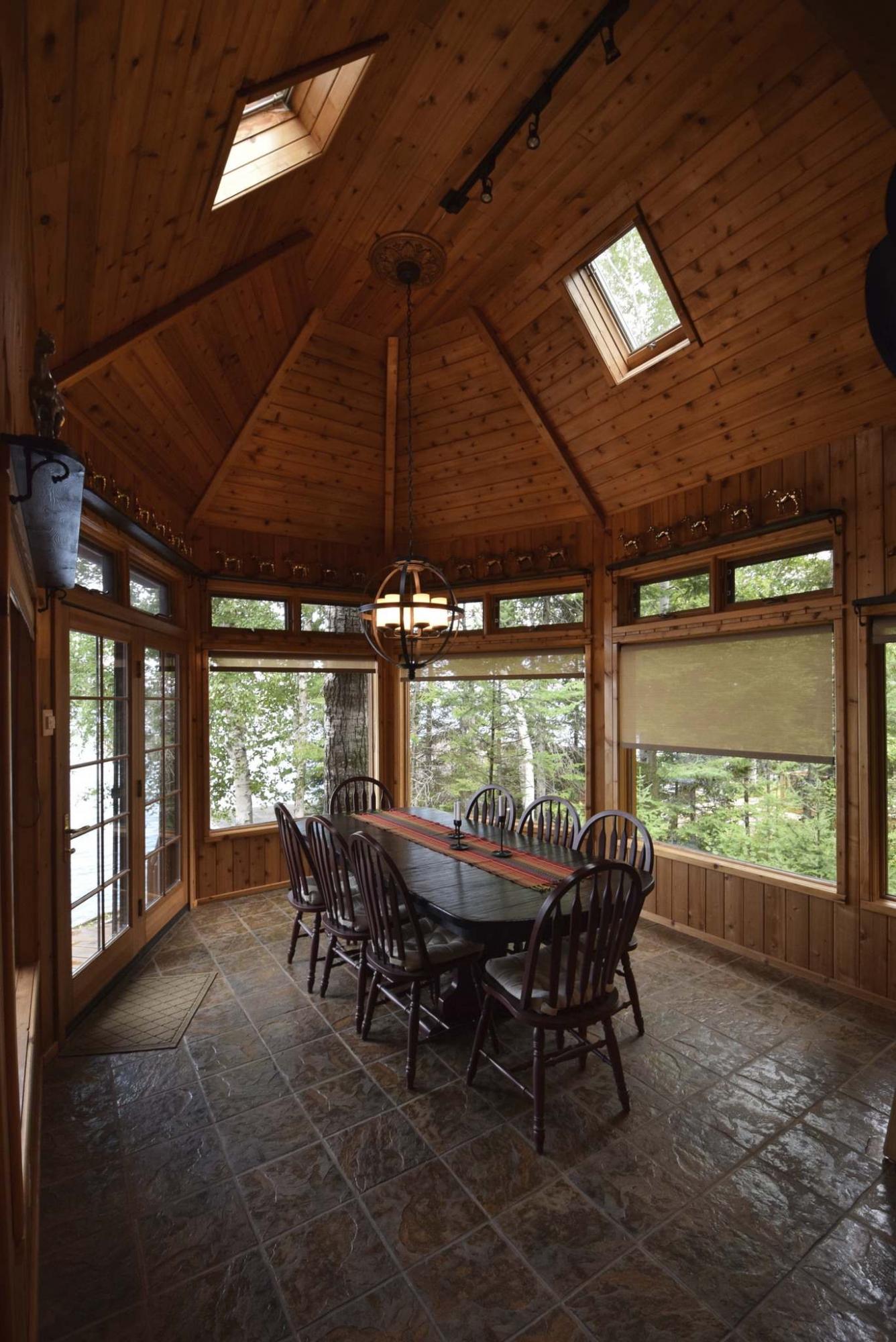 For some reason, many Manitobans think you have to travel outside the province to Ontario's Lake of the Woods to enjoy true lakeside luxury.
There's no need to do that when you can find a cottage like the rustic-modern masterpiece that sits in the midst of a gorgeous lakeside lot just a short drive from the townsite of Falcon Lake, says Derrick Sigmar of Lifestyles Real Estate.
"The opportunities to find a structure like this in such a beautiful setting less than two hours from the city are rare," he says. "You might wait years to find a property of this calibre."
Built from massive Douglas Fir logs that were imported from British Columbia, the 28-year-old cottage at Block 16, Lot 11 in Falcon Lake is an homage to the traditional log homes that enabled Canada's settlers to stay warm, dry and relatively cool in winter and summer.
That said, this is no ordinary cottage.
Spanning 3,100 square-feet and holding five bedrooms and four bathrooms, this log dwelling is far bigger and much more luxurious than the functional, but rather spartan log homes that used to dot the nation.
Fronted by a private, sun-dappled pergola, the front door leads inside to a wide-open main living area consisting of a well-appointed kitchen and spacious living room.
As you walk in, you immediately feel at peace, as you're enveloped by a wonderful sense of space and warmth. A vaulted ceiling over the living room provides the spacious feel, while the cozy timbers and gorgeous hardwood flooring provides the warmth.
"The flooring is actually a custom-ordered white oak that has a beautiful, distressed look to it," says Sigmar. "It's probably the nicest flooring I've seen in a cottage. According to the outgoing owners, it was difficult to get, but the search was worth it. It goes perfectly with the wood burning fireplace's stone surround, log walls and the knotty pine that lines the ceiling and upper walls."
Then, there's the kitchen, which was masterfully remodeled by outgoing owners.
"It's centered around a huge granite island that features a honed matte surface on top and a smooth finish on its sides. Behind the range, there's a weathered steel backsplash with a cool patina that was created by an acid wash process," he says. "There's also blue-grey oak cabinets with maple boxes, granite countertops, custom lighting and a fridge that's camouflaged by a custom oak enclosure."
Walk through a rounded doorway between the living room and kitchen, and you can scarcely believe what you see: a huge rustic games room to the right, a bedazzling dining room tucked away to the left of the games room — and a wing to the right of the games room that holds a two-piece bath, and the primary bedroom.
"All three spaces are amazing," Sigmar says. "The games room features a vaulted, beamed ceiling, a vintage, custom-made bench to sit on while waiting your turn to shoot, and an open-riser oak staircase that goes up to a mezzanine-level bonus space that could be used as an office or media area. It could also be used as a second primary bedroom because it's next to its own bathroom."
He adds that the spaces on either side of the games room are the things that dreams are made of.
"First, there's the dining room, which can be used at any time of the year. It's a stunning space that offers a heated tile floor, an incredible lake view, vaulted knotty pine ceiling with two skylights and a patio door that gives you access to a four-tiered deck that looks out over the lake."
The primary suite on the other side of the smashing games room is also a pretty special space.
"Because it was placed behind the games room, it's separated from the other bedrooms, making for an exceptionally private space," notes Sigmar. "With its vaulted, beamed ceiling, knotty pine walls, gorgeous candle-style lighting and several large windows that showcase the trees around the cottage, it's a very tranquil space."
And while you feel like you're in your own secluded, lakeside world, you're also close to a host of amenities, too.
"You're just minutes from the golf course as well as the town site with its beach, grocery store, shops and restaurants," he says. "And the ski resort is less than a mile away. This cottage gives you the best of both worlds, combining modern conveniences with a rustic appeal in an incredible setting that's under two hours from the city."
lewys@mymts.net
Details
Location: Block 16, Lot 11, Falcon Lake
Year Built: 1993
Style: bungalow-style with mezzanine level
Size: 3,100 sq. ft.
Lot: lakefront
Bedrooms: five
Bathrooms: four
Price: $2,900,000
Contact: Derrick Sigmar, Lifestyles Real Estate, 204-421-7653