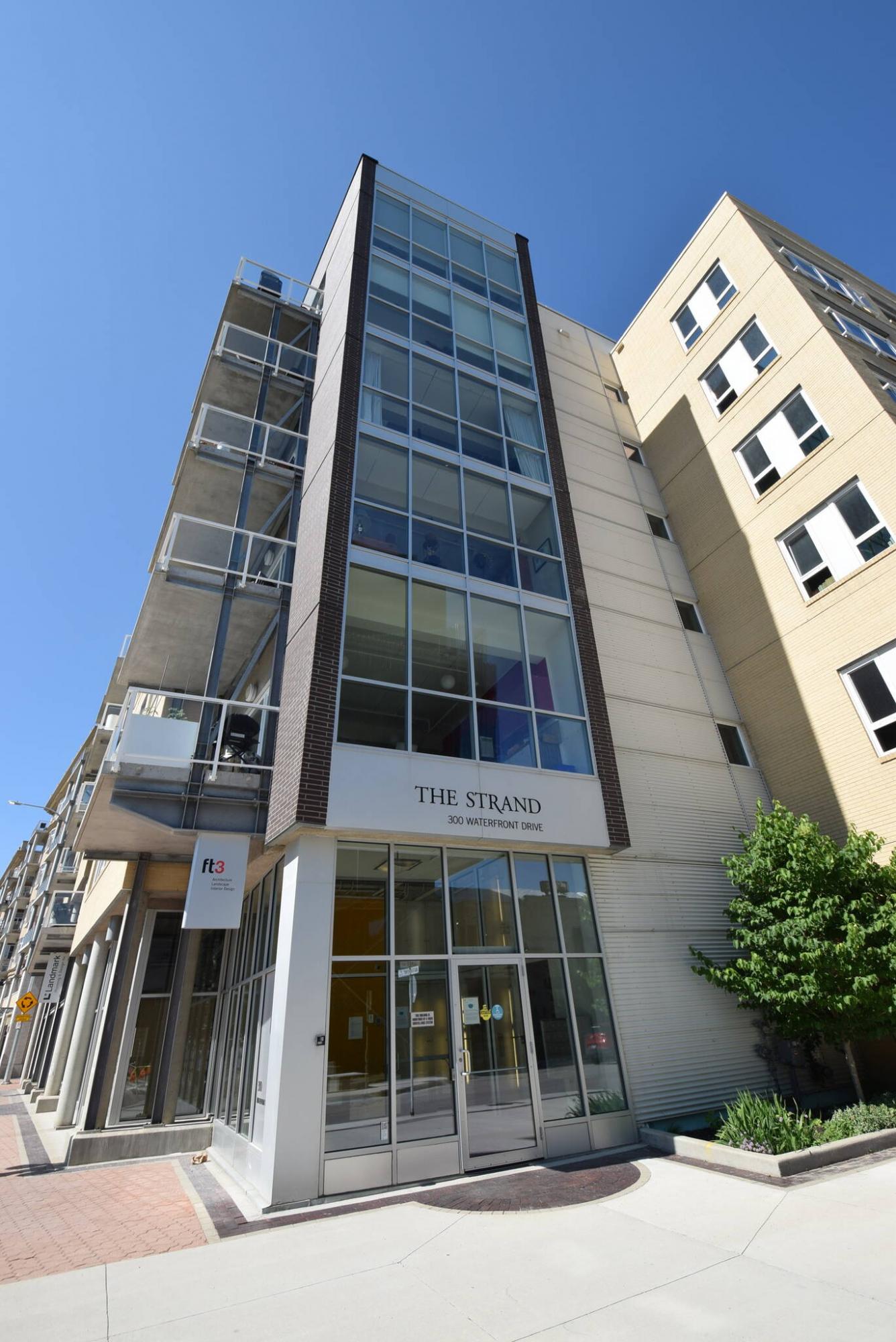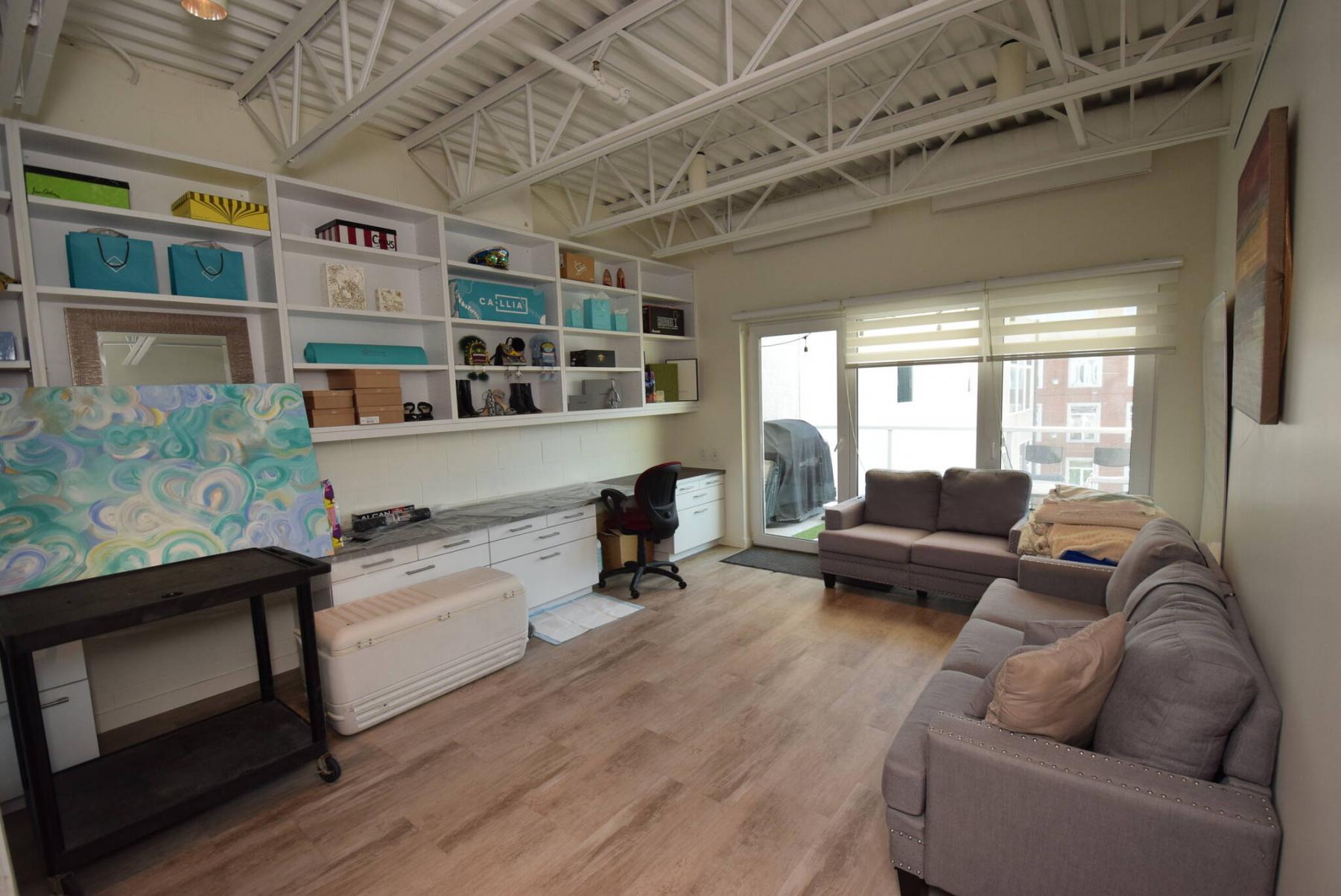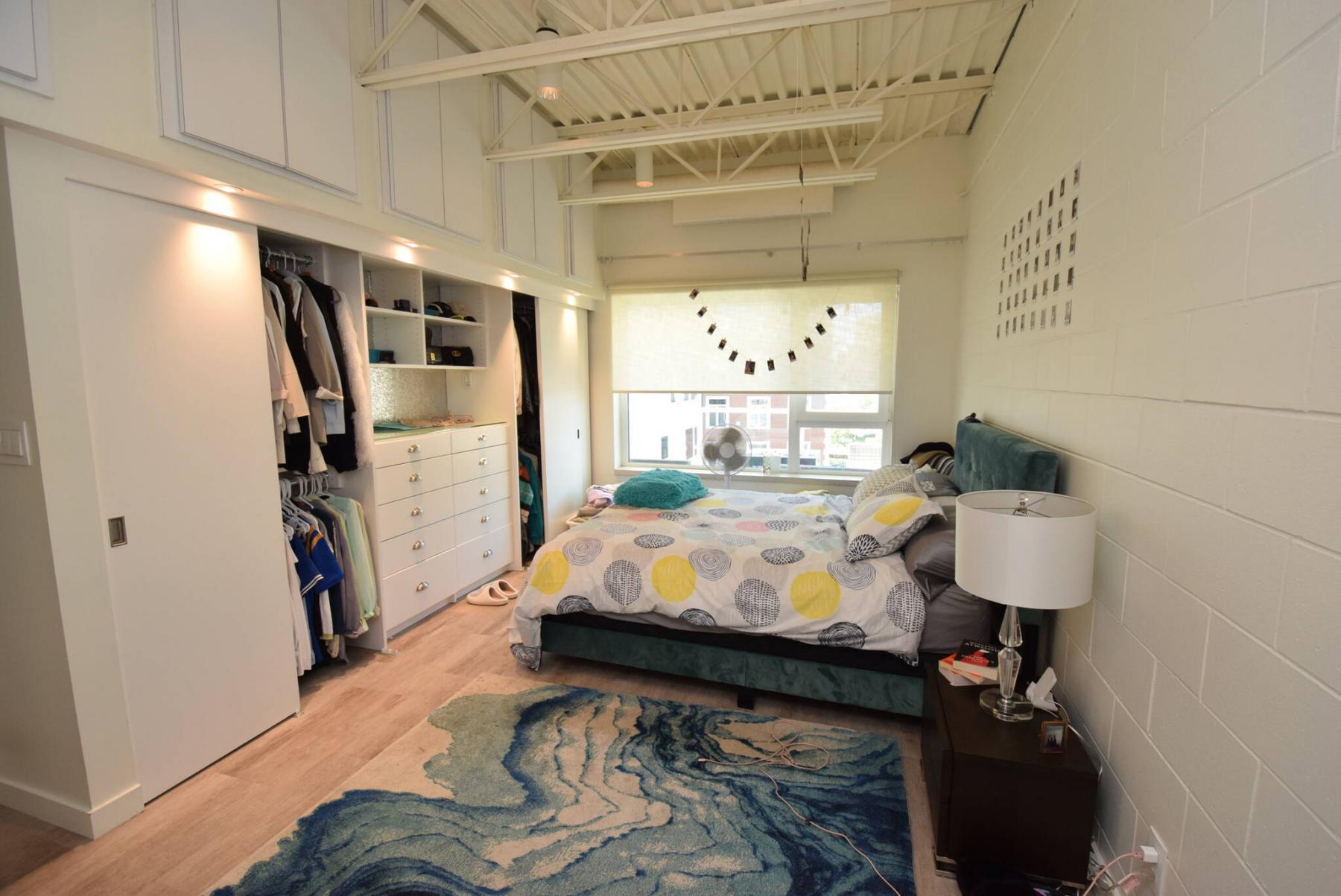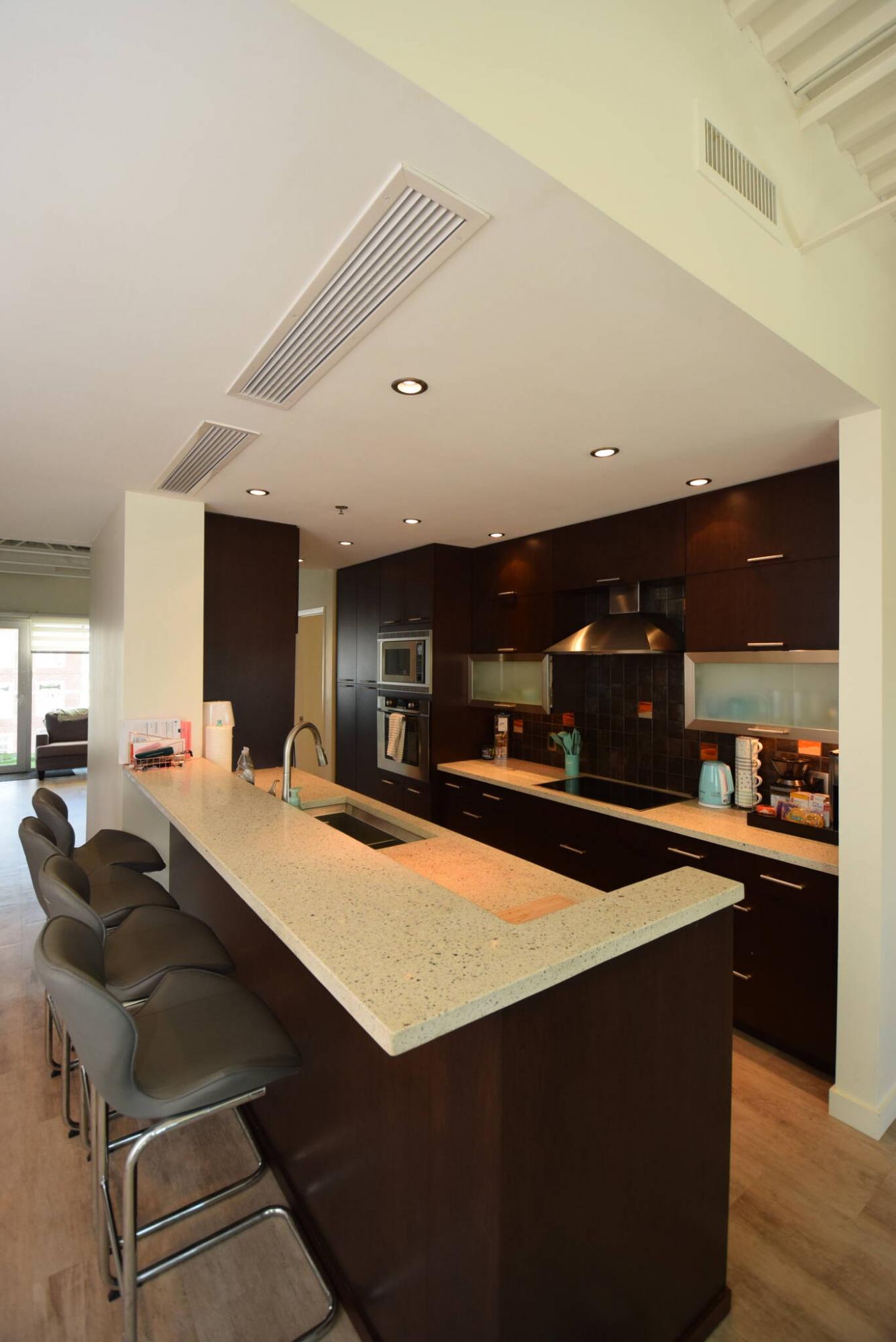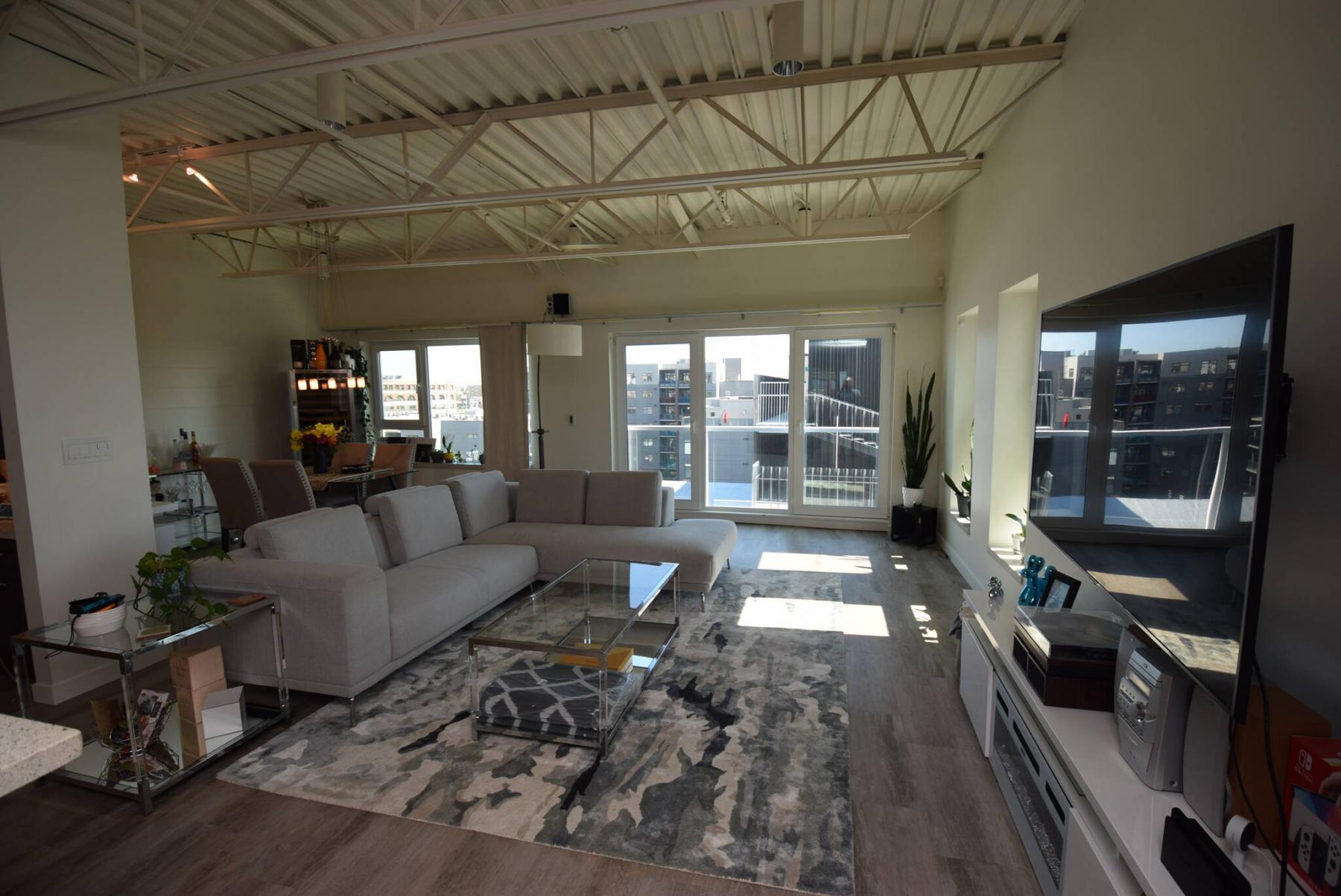 These days, one of the most underrated areas of the city is Waterfront Drive in the historic Exchange District.
Truth be told, it wasn't always that way.
When development of the area started 15 to 20 years ago, it was a diamond in the rough that required some extensive polishing.
There was the river with its mature trees, some cobblestone streets, a collection of cool turn-of-the century buildings and warehouses and little more.
However, as time passed, the area began to take shape. One by one, high-end condominium projects began to pop up along the winding street.
One of those projects was The Strand, a modern six-storey building located at the corner of Waterfront Drive and James Street.
The brainchild of ft3 Architecture, Landscape & Interior Design, the building was constructed of concrete and steel and populated by a collection of suites that featured modern, linear design themes.
Kelly Lauber says he just listed one of those suites — a 1,296-square-foot penthouse unit that overlooks the deceptively beautiful Exchange District.
"This unit is one of the best-positioned units in the building," he says of the well-maintained one-bedroom plus den residence. "One key feature is that it's off in its own corner — it doesn't border any other units, so there are no shared walls."
Another key feature is its orientation.
"The suite has large windows that face both east and west, so you actually get natural light coming in from both sides," Lauber notes. "And because you're up on the top floor the views of the river and downtown are simply incredible."
Turns out, the suite's layout is also sensational.
Essentially divided into thirds, it features an open-concept layout that not only encourages good light flow, but also facilitates free, easy movement between spaces.
Lauber says the area at the front of the suite — the dining area/living room — is something to behold.
"You can see the river from the living room through large windows on both its rear and side wall. You also get great views of the Exchange District and downtown," he says. "Everything is also spread out nicely due to the size of the suite. The dining area can accommodate a table for six, and there's room for a good-sized sectional in the living room."
At the same time, a corrugated 12-foot ceiling with industrial-style beams lends character, style and volume to the area.
From there, it's just steps to a centrally located galley-style kitchen that sports a clean, modern look.
"It comes with a ton of cappuccino thermofoil cabinets, quartz countertops, a raised eating bar for four, tile backsplash, wall oven and built-in cooktop," says Lauber. "Stainless trimmed pull-up cabinets on either side of the cooktop are a nice touch."
Meanwhile, the suite's rear portion is occupied by three spaces: a cool primary bedroom, luxurious main bath and a king-sized flex space.
"The primary bedroom is a great space that comes with a white cinder block feature wall behind the bed, large window and built-in dresser with his/her closets on either side. It connects to the main bath, which features an air jet soaker tub in its own separate room and a walk-in shower and vanity with raised sink in its own separate space."
Then, there's the fabulous flex room.
"It can be closed off by a sliding door, and can be used either as a den, studio or even a bedroom." he says. "There's a built-in desk and shelving on its side wall, and a patio door next to two huge windows on its rear wall. The patio door leads out to a large, private balcony."
The impeccably maintained penthouse is ready and waiting for its next owner, says Lauber.
"You're right across from Stephen Juba Park in a beautiful, vibrant area," he says, adding that the suite comes with in-suite laundry, one indoor parking stall, gym and a storage locker. "There's the Exchange District lifestyle. You can walk to Goldeyes and Jets games, and you're close to The Forks and restaurants. It's an amazing suite, and an amazing place to live."
lewys@mymts.net
Details
Location: 601-300 Waterfront Dr., the Exchange District
Year Built: 2006
Style: apartment-style condominium
Size: 1,296 sq. ft.
Bedrooms: one plus flex space
Bathrooms: one
Price: $599,900
Contact: Kelly Lauber, Coldwell Banker Preferred Real Estate, 204-999-9381