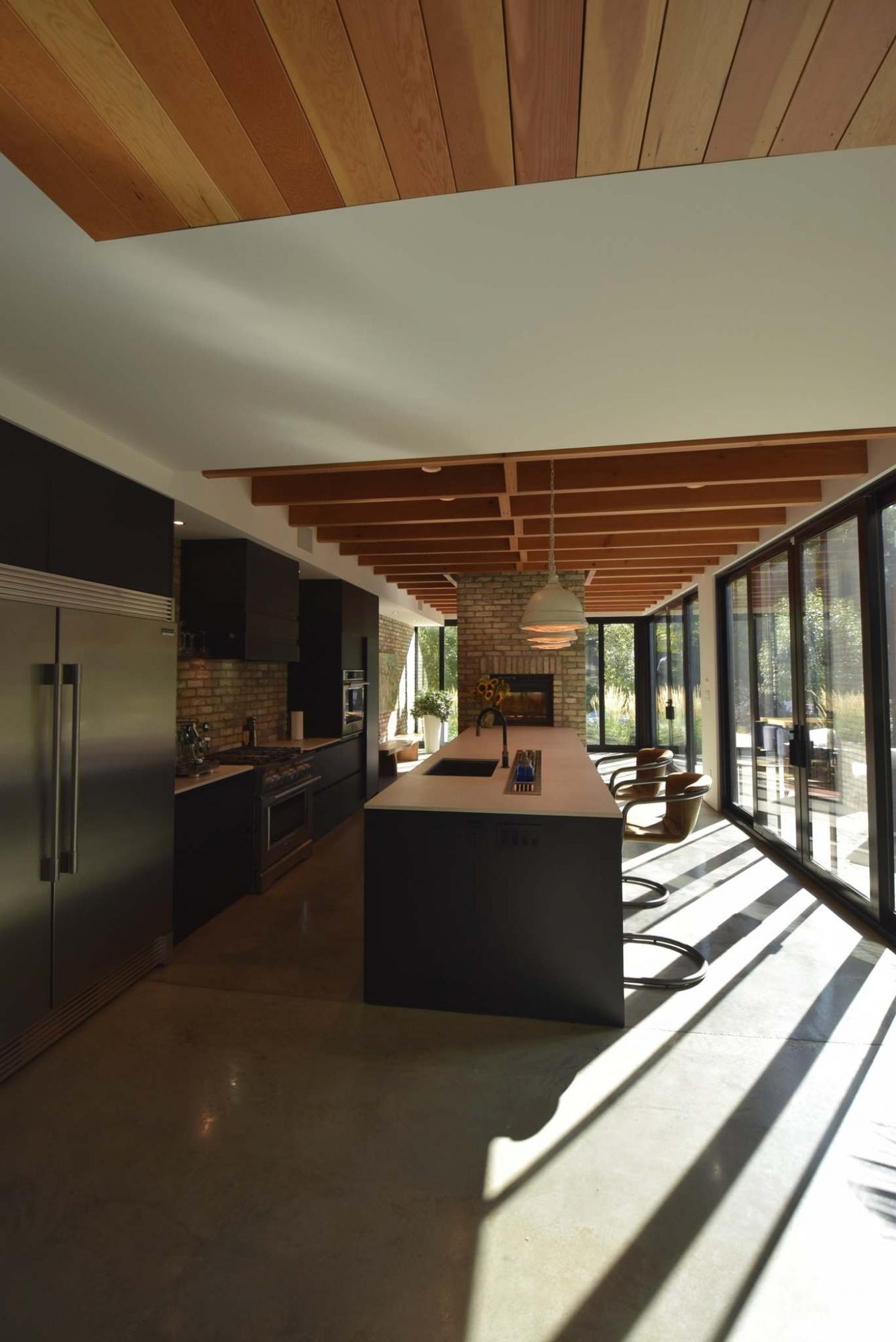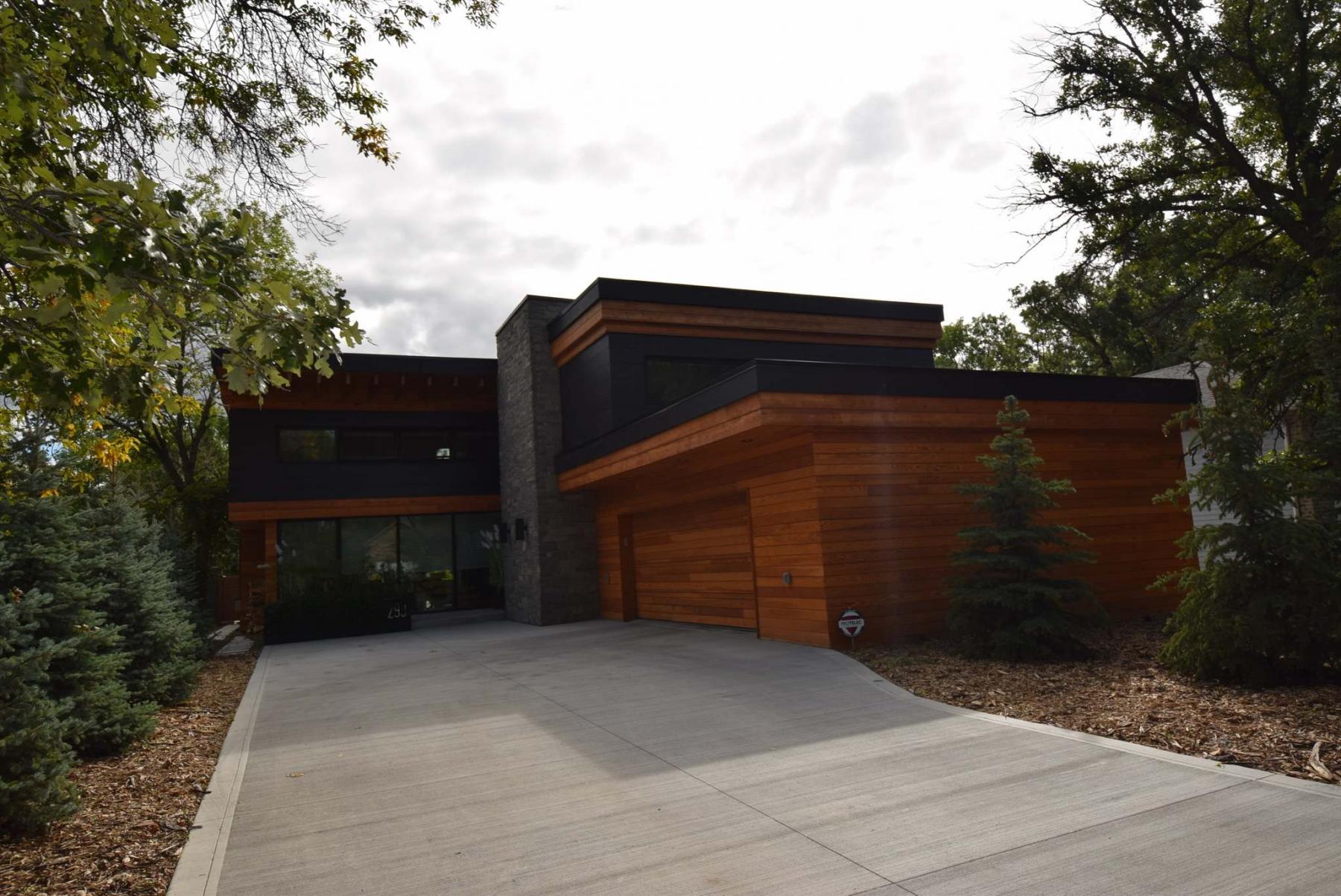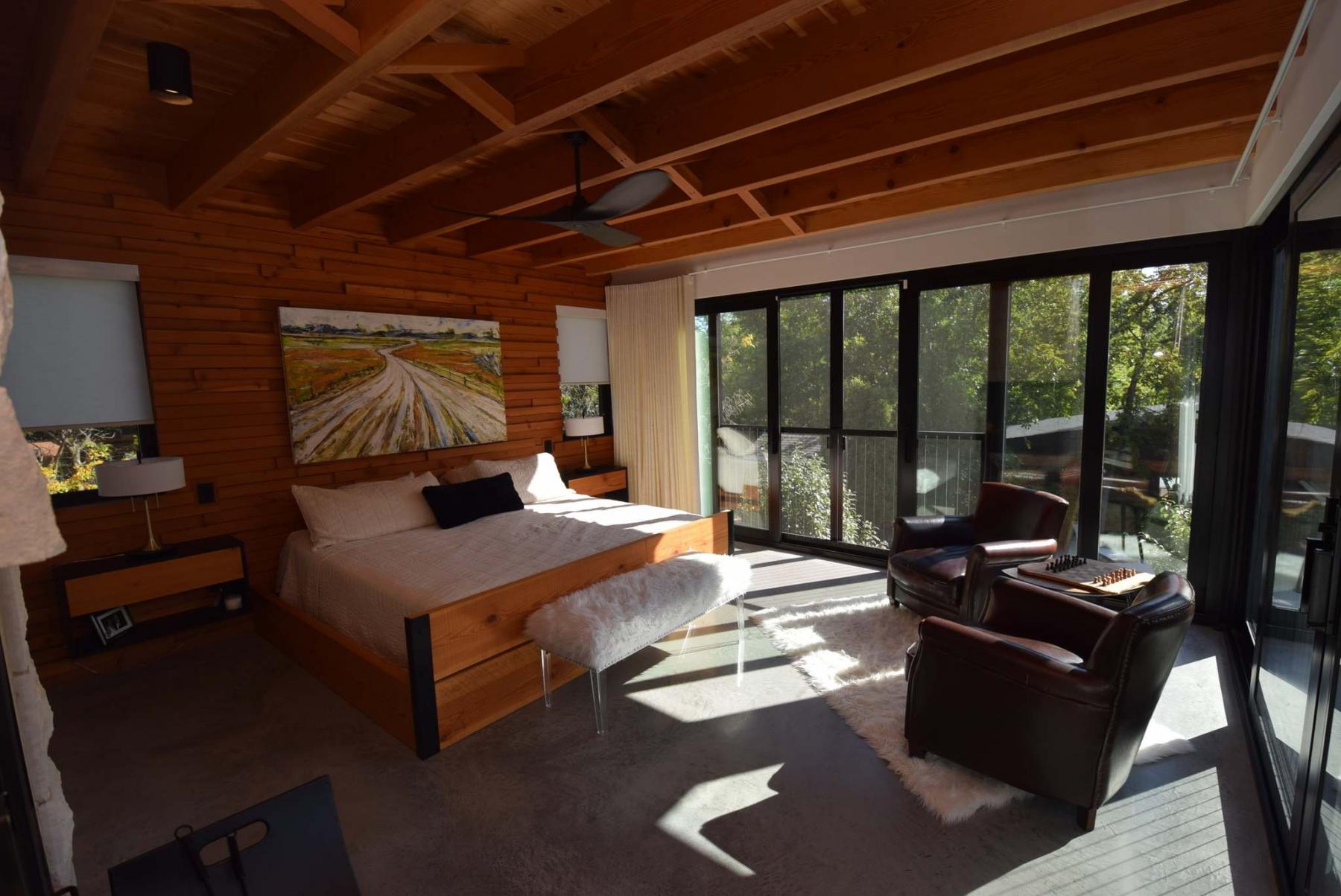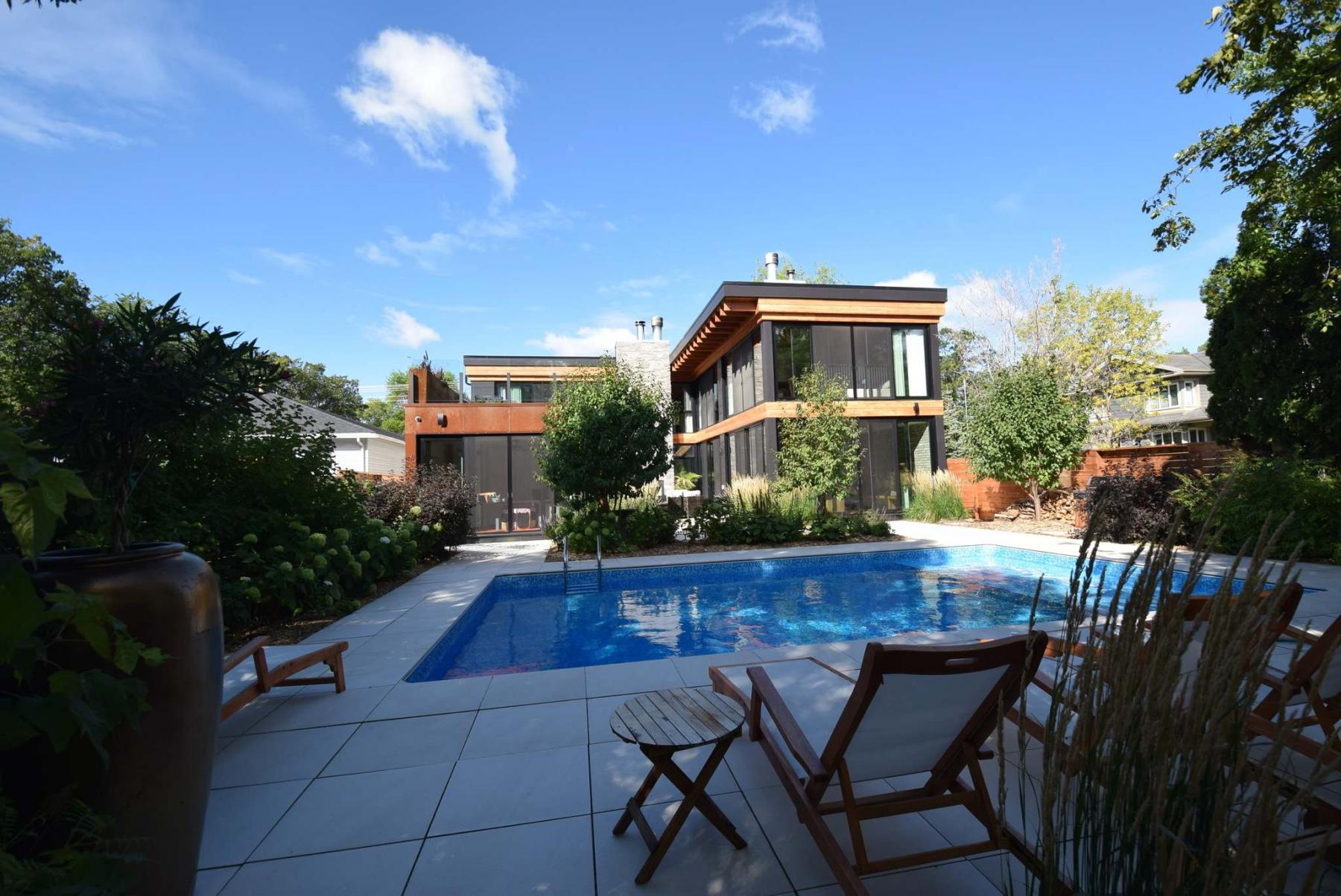 For just a moment, think about how you'd go about designing and building your dream home.
First, you'd want a huge, private lot surrounded by mature trees to build the supersized structure on. Next, you'd equip it with every amenity under the sun to meet your every whim, want and need. And finally — because you have the budget ­— no expense would be spared in the construction and design of the home.
Put all those things together, and you have 299 Oakdale Dr., says Frank Zappia of Zappia Group Realty.
"I haven't seen anything like it in Manitoba," he says of the 4,555-square-foot, two-storey masterpiece, which is set well back on a gorgeous 363-foot-deep lot on the eastern edge of Charleswood just past the William Clement Parkway between Roblin Avenue and Grant Avenue. "It's something you'd expect to see in Vancouver or Toronto."
Built in 2019 by Harris Builders, the outgoing owners designed the home to be their dream home after knocking down the original two-storey home that had previously stood on the pristine lot.
However, unforeseen circumstances have prompted them to sell a home that they've treasured living in for about two years.
"Whoever is fortunate enough to purchase it is just going to marvel at its design. The attention to detail is incredible. It's as close to the perfect home as you'll ever find," says Zappia.
Right from the outset, the intelligently designed home features a wonderful synergy of modern and rustic design elements.
Tons of natural light cascades inside from a bank of huge windows to the left of the foyer, while an open riser Douglas fir staircase to the left ascends gently to the home's second floor.
Meanwhile, a spacious media area next to the spectacular staircase is set off by a reclaimed brick feature wall that frames a huge flat panel TV, and a living room across the way is defined by a smashing wood burning fireplace with stone surround and Douglas fir-lined ceiling.
"The staircase is absolutely jaw-dropping," he says. "As you walk toward the kitchen, you notice the concrete floor, which features in-floor hydronic heating on both the main and upper level. There's no furnace in the home."
As amazing as the media area and living room are, the kitchen/dining area is even more impressive, says Zappia.
"It's here that the home's exterior design really comes into play, as 55 per cent of it is made up of glass with an abundance of Duxton sliding doors," he says. "When you walk into the kitchen, you're surrounded by glass, light and tons of style."
In fact, you feel as if you've stepped into a huge, well-appointed solarium.
Centred around a 14-foot with Dekton countertop, the kitchen features a wall of windows to its right that let in loads of natural light and showcase all the trees and foliage that surround the home's rear portion.
Dark brown cabinets and high-end stainless appliances pop on a reclaimed brick feature wall behind the gas range, will Douglas fir beams on the ceiling above — they run through the kitchen into the dining room — add warmth and complement the decor perfectly.
"I love how the dining area is separated from the kitchen by a two-sided gas fireplace, which is also set in reclaimed brick," says Zappia. "Thanks to all the windows, you can look out into the gorgeous backyard. A set of sliding doors on the right-hand wall lead into a private courtyard."
The courtyard then graduates into a breathtaking, beautifully landscaped pool area that, thanks to the extra-deep lot, features an area behind it that holds even more amenities.
"There's a 500-square-foot gym with floor-to-ceiling windows and sliding doors, a landscaped courtyard, and a fenced, treed court where you can play tennis or basketball whenever you want," he says. "With a home like this, you'd never need to go to the gym or cottage."
Zappia says the home's upper-level balances livability and luxury perfectly.
"Because it doesn't have a basement, there's a huge rec room with games and media areas. There's also a bedroom currently being used as an office with a patio door that leads out to a gorgeous balcony area that overlooks the backyard."
Finally, there's the primary bedroom, a private, palatial space that checks in at an incredible 43.75 feet by 15.75 feet.
"It's just a stunning space," he says. "It starts off with a sitting room, then moves into a six-piece ensuite with a huge walk-in closet, vanity with dual sinks, soaker tub, and walk-in shower. A two-sided peninsula fireplace separates it from the bedroom, which is surrounded by windows, and has a ceiling lined with Douglas fir beams. It gives you everything you need, and more."
In essence, the home, which comes with a separate bedroom wing on the ground floor for kids or in-laws, is perfection personified.
"It's just incredible," says Zappia. "It's the ultimate urban playground, combining a Thermea-inspired ambience with a functional, trend-setting design in a fabulous location."
lewys@mymts.net
Location: 299 Oakdale Dr., Charleswood
Year Built: 2019
Style: two-storey
Size: 4,555 sq. ft.
Bedrooms: four
Bathrooms: 3.5
Price: $2,350,000
Contact: Frank Zappia, Zappia Group Realty, 204-333-2100