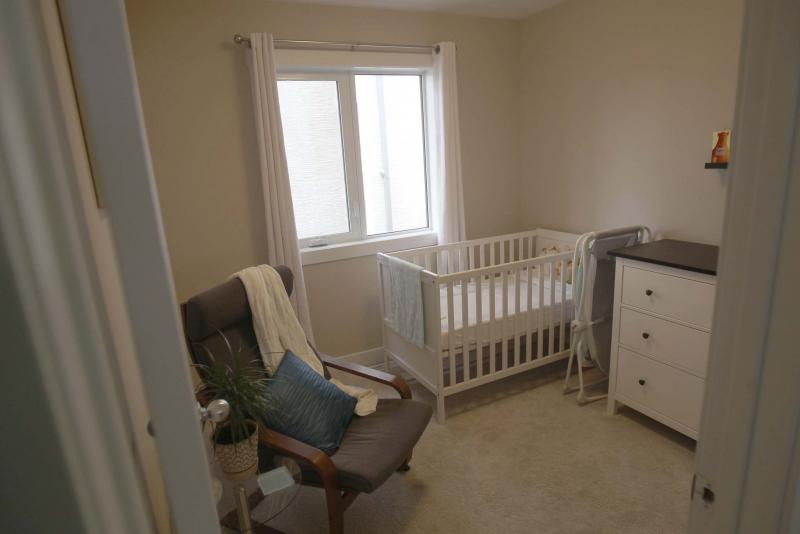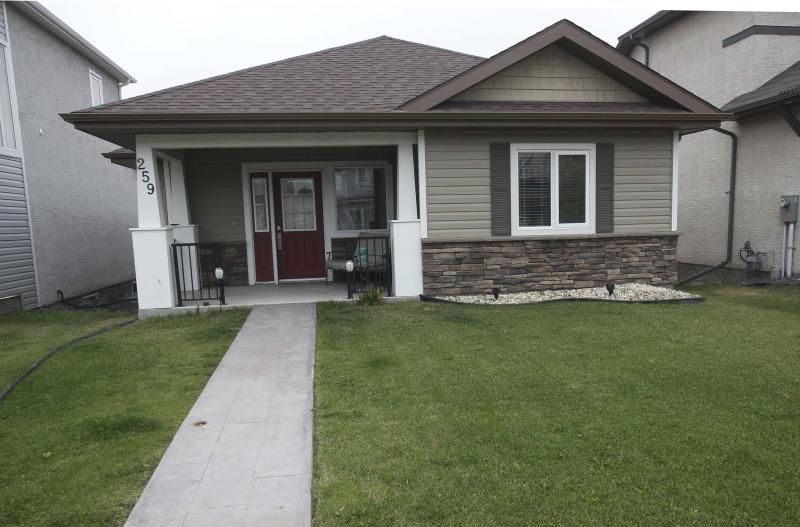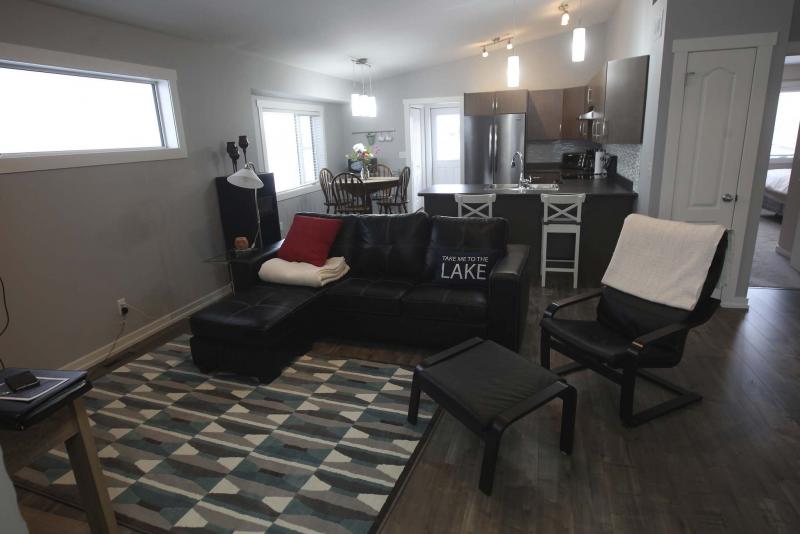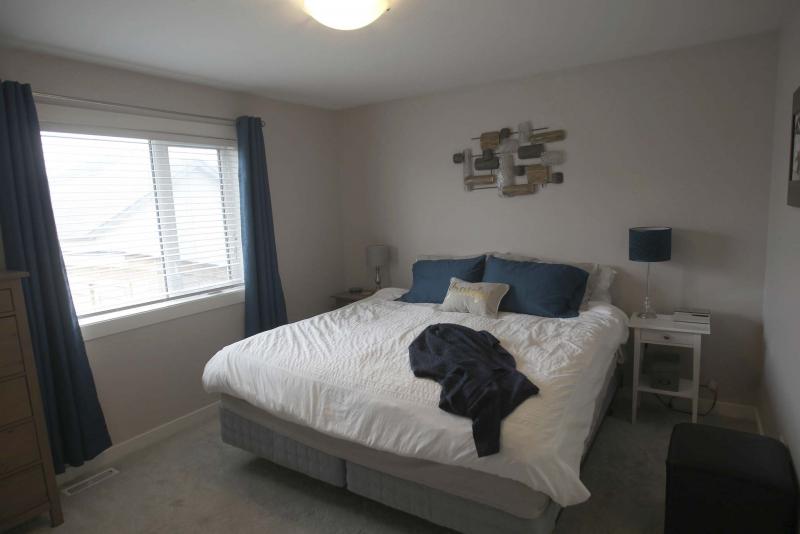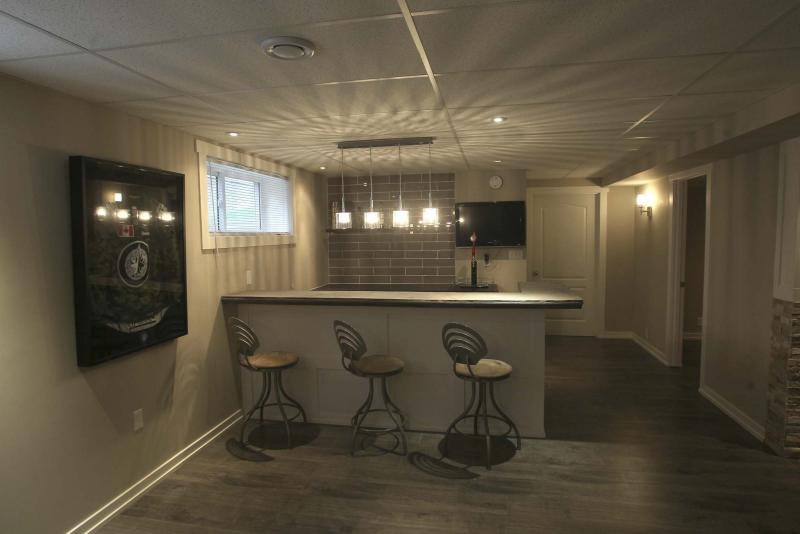 For many young families, the idea of owning a home in an area such as Bridgwater Lakes may feel like a fantasy.
Simply put, they believe it's next-to-impossible to afford an entry-level home in such a coveted area. But while that task isn't always easy, it's not impossible, RE/MAX Performance Realty's Scott Moore says.
"I just listed a home that's perfect for a young, growing family," he says of 259 Brookfield Cres., a 1,285-square-foot bungalow.
"At just under $420,000, it's at a price that gives young families a good shot at getting into a great neighbourhood."
Even better, the home — which is only five years old — is loaded with a host of upgrades, the most notable being its lower level.
"It's hard to get into this area for around $400,000 in a home with an unfinished basement, let alone one with a finished basement. This home has a fully finished basement."
And it's a basement, according to Moore, that's truly extraordinary: "The outgoing owners spared no expense in finishing it — I've seen plenty of homes in the million-dollar range that aren't as nice as this space," he says, noting all key permits were pulled so buyers can be sure it's safe, sound and up to code. "It starts off with an open-concept, 27-foot-by-12-foot rec room (with two huge windows) that's perfect for kids or adults. It just gets better from there.
"There's also a wet bar with seating for four that features mod pendant lighting, a cement countertop and tile backsplash off the rec room — plus a big bedroom with a large window for legal egress. There's also a huge laundry room with a spacious storage room next to it, plus under-stair storage spage and an insane three-piece bath that comes with a heated tile floor, gorgeous, curved corner shower and newer vanity with two soft-close drawers. It's a very luxurious space," Moore says.
The home's main floor is also loaded with upgrades.
"The owners weren't happy with its original paint and flooring, so they redid all the flooring, paint and décor," he says.
"The finishing work and attention to detail is impressive: beautiful, five-and-a-half-inch-wide, high-end laminate plank flooring, upscale window coverings and walls painted a contemporary shade of grey. And that's just the start."
The main floor's layout is equally impressive.
First, a wide-open great room promotes seamless flow from space to space.
The foyer is plenty wide and deep, with the great room spreading out nicely from there.
Angle left and there's a big family room that's defined by an oversized transom window.
Move right and you find a bedroom/den set conveniently next to a four-piece bath.
Meanwhile, a second bedroom (ideal for a baby or young child) is set in the centre and the master suite is tucked away off to the side — close enough to the other bedrooms for easy access, yet far enough away to ensure privacy.
The logical layout continues with the family room merging smoothly into a spacious kitchen/dining area.
There's plenty of room to move around in the kitchen, which features a U-shaped interior.
Finishes are also fetching: a wealth of cinnamon-tinted maple cabinets, grey laminate countertops, grey (glass) tile backsplash and newer stainless steel appliances.
The adjacent dining area — set next to a huge window — can seat as few as four or as many as eight.
Moore says another pair of design features combine with the great layout to make the main living area even more livable.
"The 10-foot vaulted ceiling above makes the area feel even bigger than it is, while all kinds of big windows surrounding the great room bathe the area in natural light. It's an area that you'll enjoy spending time in, whether its entertaining or hanging out with the family. There's even a backyard deck and fire pit just steps from the rear foyer."
Parents will also appreciate the amenity-rich master suite.
"Not only is it big and bright (thanks to a big picture window), but it also features a roomy walk-in closet and another double closet — plus a three-piece ensuite with four-foot shower and maple vanity," Moore says. "It's an awesome space."
In all, the tidy home has much to offer a young family, says Moore.
"There's four bedrooms, three bathrooms and a finished basement — a total of nearly 2,200 sq. ft. of livable space. It's in a great school catchment area close to amenities, trails and parks and offers more privacy than, say, a townhome — for not a whole lot more money," he says.
"This home is a must-see for a young family looking to put roots down in one of the city's most sought-after areas."
lewys@mymts.net
Details
Location: 259 Brookfield Cres., Bridgwater Lakes
Year Built: 2012
Style: Bungalow with finished basement
Size: 1,285 sq. ft.
Bedrooms: 4
Bathrooms: 3
Price: $419,888
Contact: Scott Moore, RE/MAX Performance Realty, 204-995-7355 or Amber Treichel, RE/MAX Performance Realty, 204-293-8332