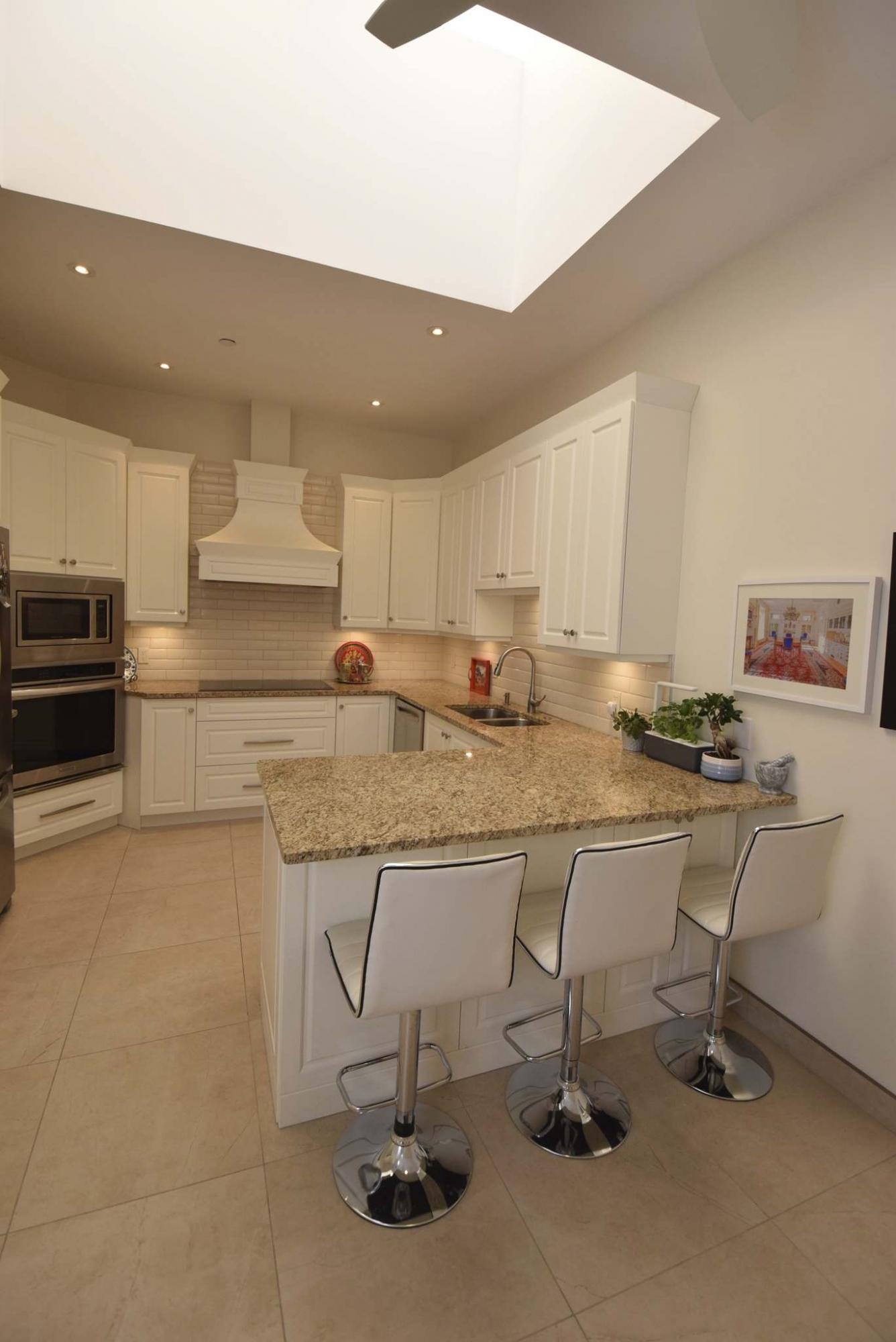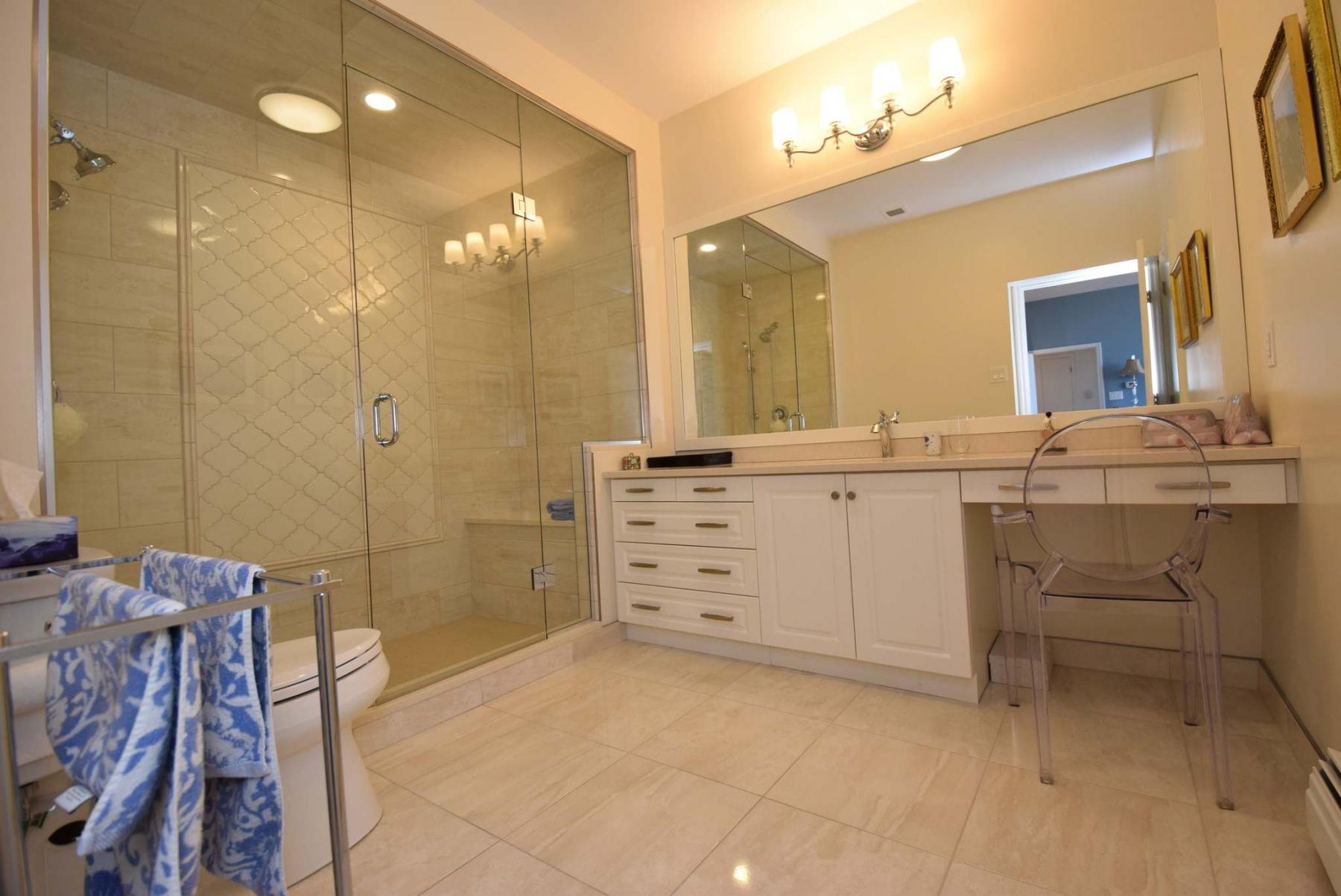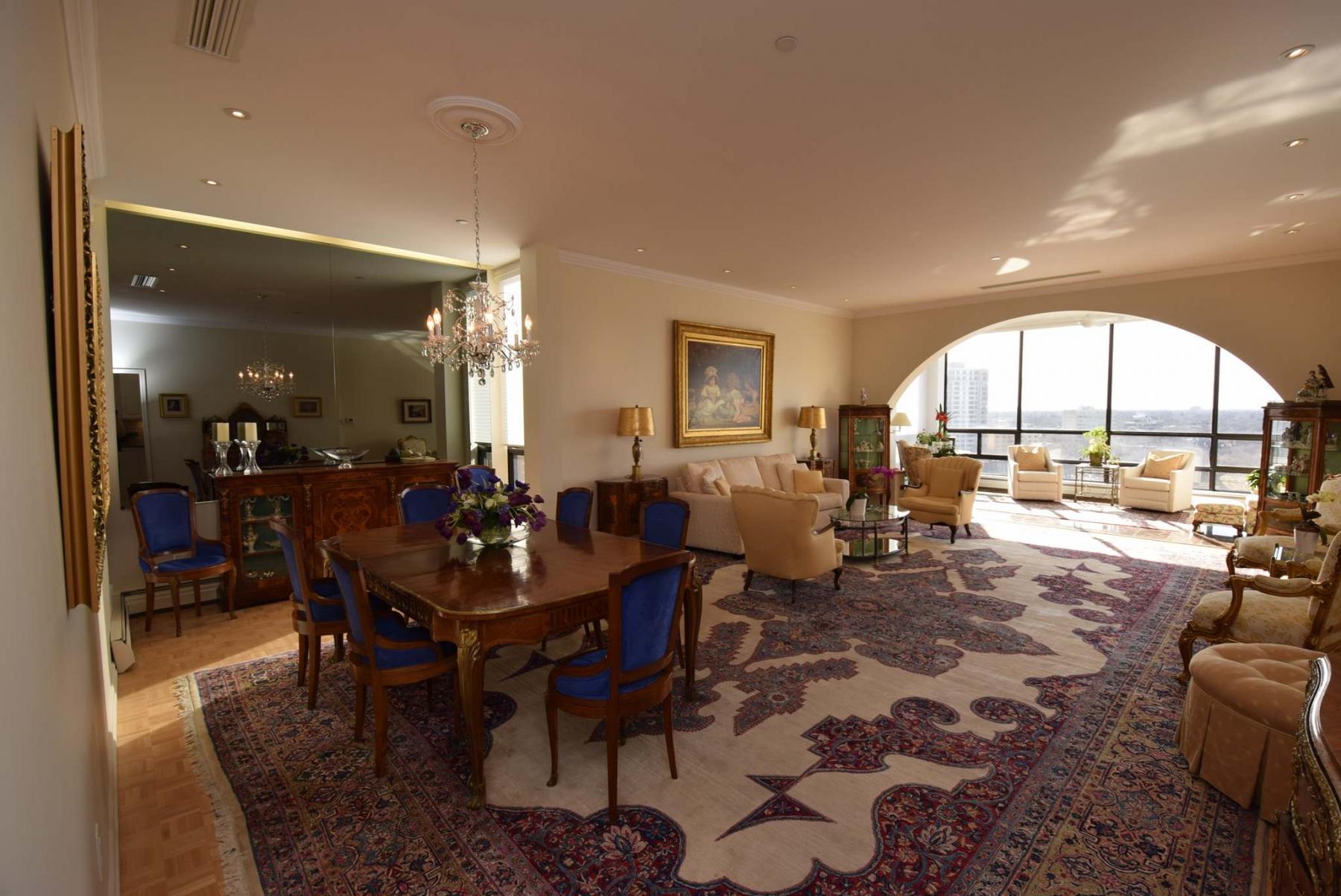 At one time or another, we've all thought about what our ideal home would look like.
In most instances, it would be a place where all your needs and wants have been anticipated — a spot where everything comes together magically to create your own little slice of heaven.
David De Leeuw of Royal LePage Prime Real Estate says penthouse A in River Parke Condominiums at 141 Wellington Cres. is one of those blissfully magical spots.
"These types of properties are rare," he says of the sprawling, 2,700 sq. ft. top floor suite. "They're seldom made available because people enjoy living in them so much. This is a wonderfully-designed unit from start to finish."
That's an understatement, as the suite delivers in every possible area: location, space, style, natural light and solitude.
However, appreciation for all those cool little details falls by the wayside the moment you set foot in the enormous, light-filled formal living room/dining room, says De Leeuw.
"You're immediately drawn to the sunroom at the end of the area behind the living room. It's a magnificent space with a wall of floor-to-ceiling windows that lets in all kinds of sunlight, and provides breathtaking views over the river and Armstrong's Point. The city simply unfolds beneath you in spectacular fashion from on high."
Turns out, the suite's layout is as impressive as the views it affords (more about those views shortly).
"It's actually quite brilliant," says De Leeuw. "Take the position of the kitchen, for example. Not only is it right next to the formal dining room, but it's also next to the foyer. A door to its rear opens directly onto the foyer, allowing you to bring groceries straight inside. That's a very clever design feature."
Meanwhile, the kitchen itself is a study in style and function.
Recently - and very tastefully - renovated, it features an elegant, practical design.
"There's lots of off-white cabinets, gorgeous brown granite countertops, a beautiful tile backsplash and high-end Kitchen Aid appliances throughout," he says, adding that the 24-inch taupe tile floor adds style and texture. "There's a built-in cooktop, the built-in wall oven comes with a warming drawer, and the peninsula offers an eating nook for three."
A door placed discreetly between the eating nook and a built-in desk provides access to a space that offers more utility, adds De Leeuw.
"It holds a good-sized laundry room with a stackable washer/dryer and plenty of storage space. It's a wonderfully-positioned space - out of the way, yet very accessible."
In fact, every aspect of the suite's design is spot on.
Case in point is the positioning of the living areas, which were set off to the side, well away from the living room/dining room and kitchen.
"The suite was essentially divided in half," he notes. "A spacious study was placed between the living room/dining room off the foyer. The bedroom area, which is just past the study, has a door that can be used to close it off and maximize privacy."
And what a bedroom area it is: lavish, renovated main bath with light taupe tile floor, cappuccino vanity and gorgeous custom glass/tile shower, huge second bedroom with floor-to-ceiling window that provides city views - and a suitably luxurious primary suite.
"It offers two walk-in closets, a gorgeous ensuite with tiled shower with nine-foot glass door - and a space next to it that could be used as a dressing room or sitting room. The city views are amazing, and there's even a private balcony that's a perfect spot to enjoy morning coffee overlooking the city."
De Leeuw says the classic penthouse is the definition of practical luxury.
"Without question, it provides everything you could possibly want - a great location, spectacular views, a very functional floor plan, beautiful finishes and the quiet that only a steel and concrete building can provide. It's easy to see why this is one of the city's most sought-after luxury condominium buildings."
lewys@mymts.net
Location: Penthouse A, 141 Wellington Cres., Crescentwood
Year Built: 1987
Style: apartment-style condominium
Size: 2,700 sq. ft.
Bedrooms: two plus study
Bathrooms: 2.5
Price: $1,149,000
Contact: David De Leeuw, Royal LePage Prime Real Estate, 204-989-7900