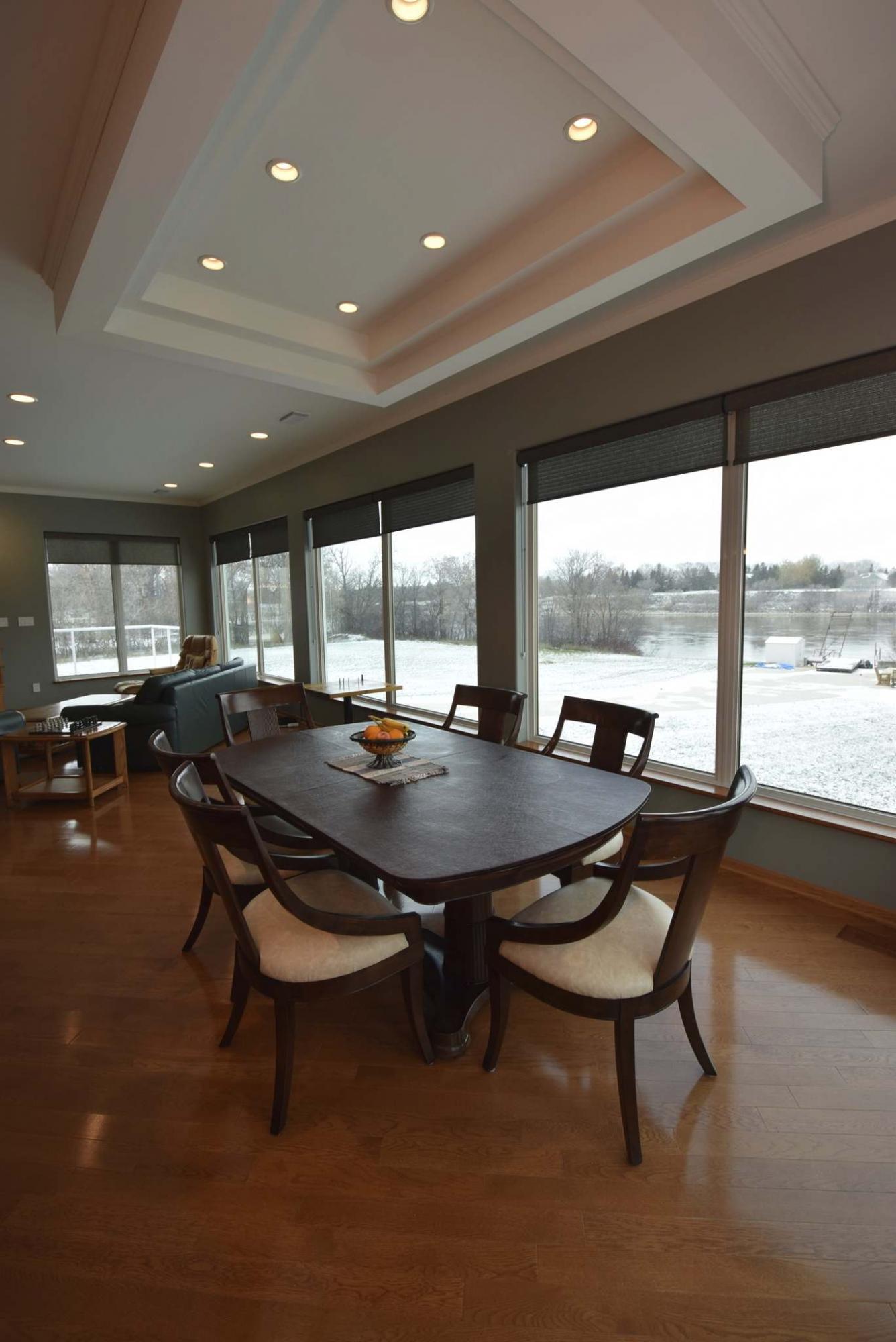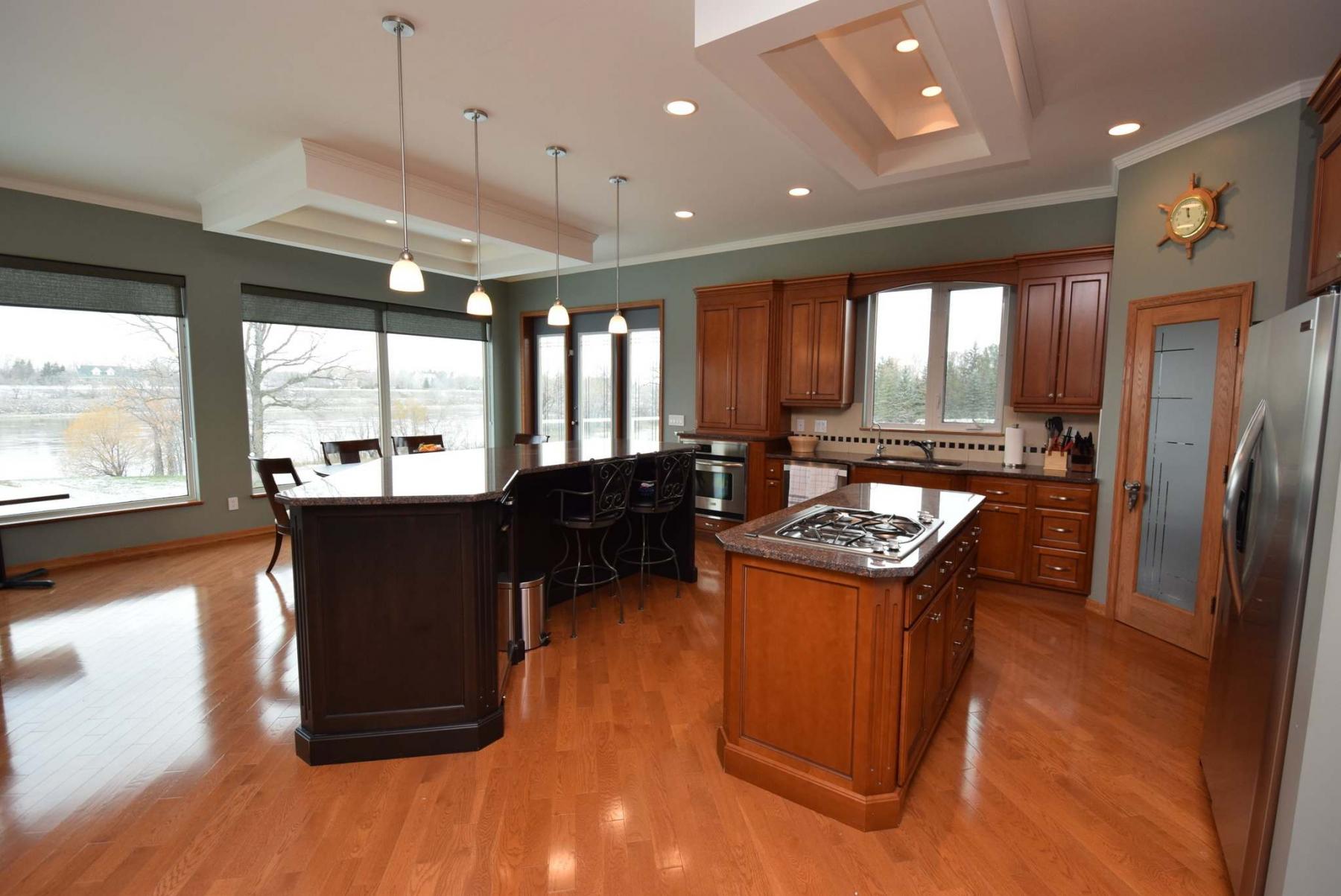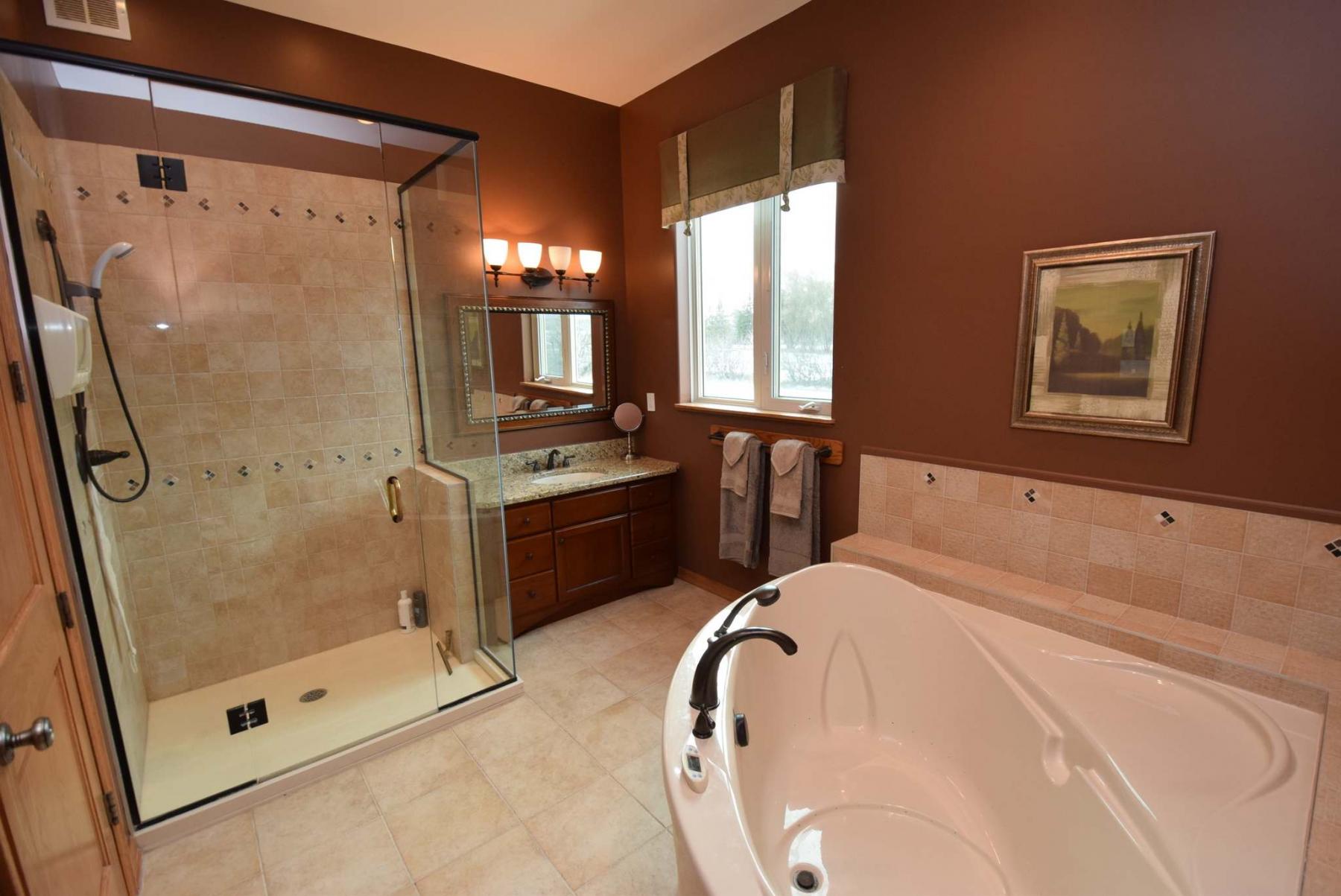 Drive north on Henderson Highway and you'll catch glimpses of majestic homes on either side of the road, set well back on wide, deep lots.
What you don't see is the rare homes tucked away behind those homes on supersized lots that dot the banks of the Red River.
Charlene Urbanski says 5818 Henderson Hwy. — a 2,227-sq.-ft. bungalow with walk-out lower level — is one of those rare homes.
"A full concrete driveway takes you over 100 yards into the home, which was custom-built in 2004," she says. "You're back in your own private world on a lot that's nearly three acres in size. You can fly in and dock your float plane or drift in and dock your boat after a relaxing cruise on the river. Then, you can walk into the home and enjoy all it has to offer."
Make no mistake, the sprawling bungalow has much to offer both outside and in.
The interior starts with a wide-open great room that offers near-panoramic views of the river behind it.
"The great room's rear wall is filled with six huge windows that provide a beautiful river view and let in tons of natural light. The views from the family room and dining room are incredible," she says.
The spacious dining room is also set in a particularly prime position.
"Not only is it just steps from the kitchen, but it's also next to a patio door on the side wall that leads out to a balcony with tempered glass inserts that provides a great spot to barbecue, eat and visit while overlooking the landscaped yard and river."
The kitchen is not only spacious, but ultra-functional.
"It features a unique design," she says. "There's a cool peninsula next to the dining room with display shelving, prep space, wine fridge and an eating nook for two. Behind it is an island with built-in natural gas cooktop. There's a built-in oven on the side wall and a double sink under a big window on the side wall. Put everything together and it's a true gourmet kitchen."
And while the great room exudes a bright, airy feel, its inherent brightness is tempered beautifully by a wonderful cross-section of finishes.
"The oak hardwoods, cinnamon maple cabinets, greyish-brown granite countertops and a taupe tile backsplash add just the right amount of warmth to the area. A simple entertainment unit with two-sided gas fireplace next to it in the family room provides a tasteful focal point that doesn't take away from the river view."
The fireplace is shared with the palatial master suite, which also comes equipped with a spa-like ensuite and a walk-in closet.
"It's everything a couple could hope for in a master bedroom. Not only is it spacious, with a sitting area by the fireplace, but there's a patio door that provides access to a private, elevated deck that looks out over the river," says Urbanski, who also raved about the spacious ensuite with a heated tile floor, corner bubble jet tub, frameless shower with tile surround and the massive walk-in closet, which has a huge window, loads of built-in storage and a dressing area.
Finally, there's the walkout basement, which adds another 2,093 sq. ft. of livable space to the immaculate bungalow.
"With six floor-to-ceiling windows on its rear wall, the wide-open rec room offers an incredible view of the river from ground level," Urbanski says. "There's a media area, sitting area and games areas in the rec room, plus two bedrooms, a four-piece bath, gym, flex room and tons of storage. An added bonus is a structural wood floor, which keeps the basement warm in winter."
Offering more than 4,300 sq. ft. of living space and a serene riverfront location, the well-maintained home is ideal for an active family with teenagers.
"No expense was spared when this home was built," she says.
"It's in pristine condition and is a terrific property from start to finish. You can buy a river lot for $600,000. But when you do that, you have to start from scratch.
"You get so much more with this home. It's like having your own private retreat just a short drive from the city."
lewys@mymts.net
The details
Location: 5818 Henderson Hwy., St. Clements
Year built: 2004
Style: bungalow with walk-out basement
Size: 2,227 sq. ft.
Bedrooms: three plus den, gym, flex room
Bathrooms: 2 1/2
Price: $1,110,000
Contact: Charlene Urbanski or Cyndi Erickson, 204-421-7653