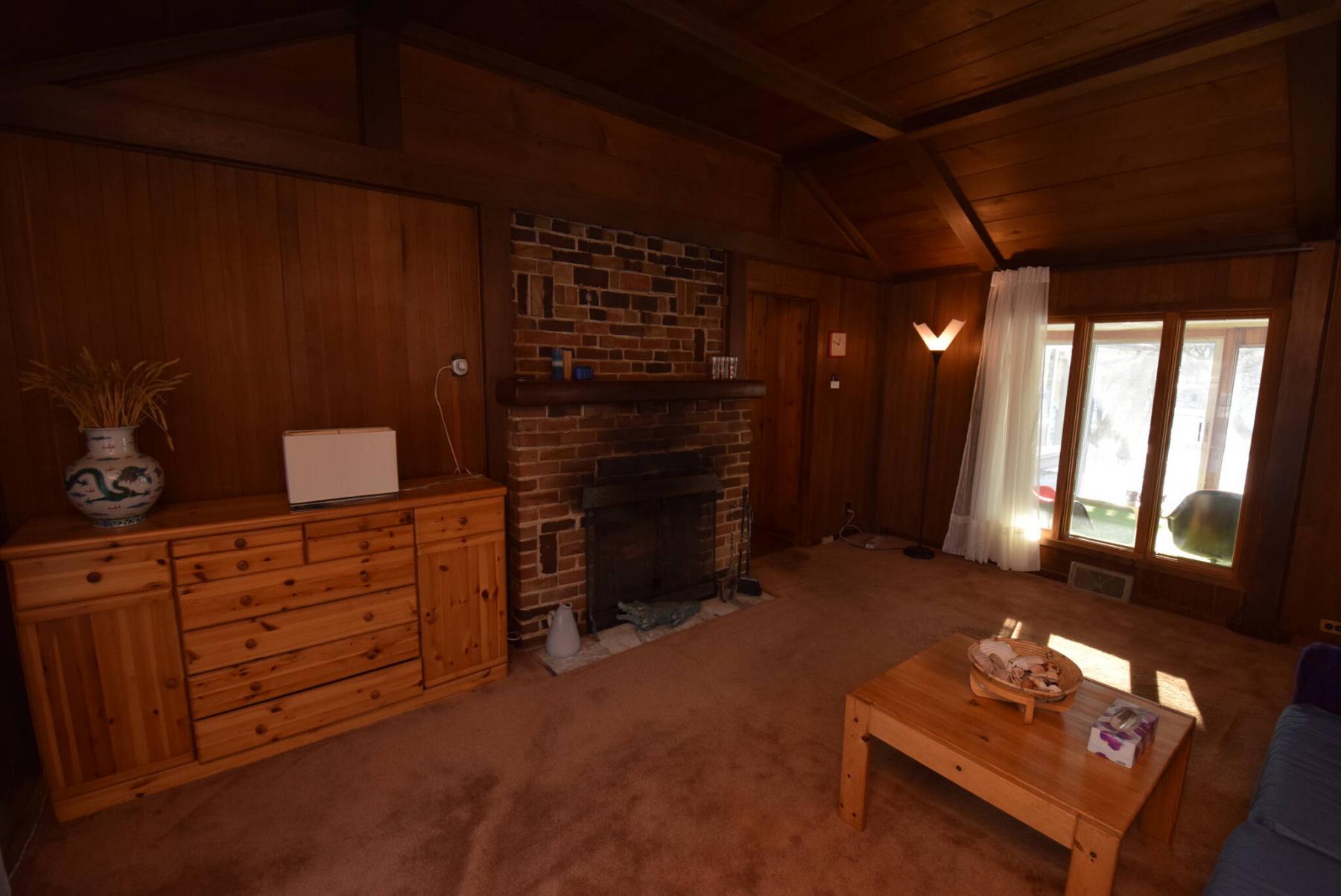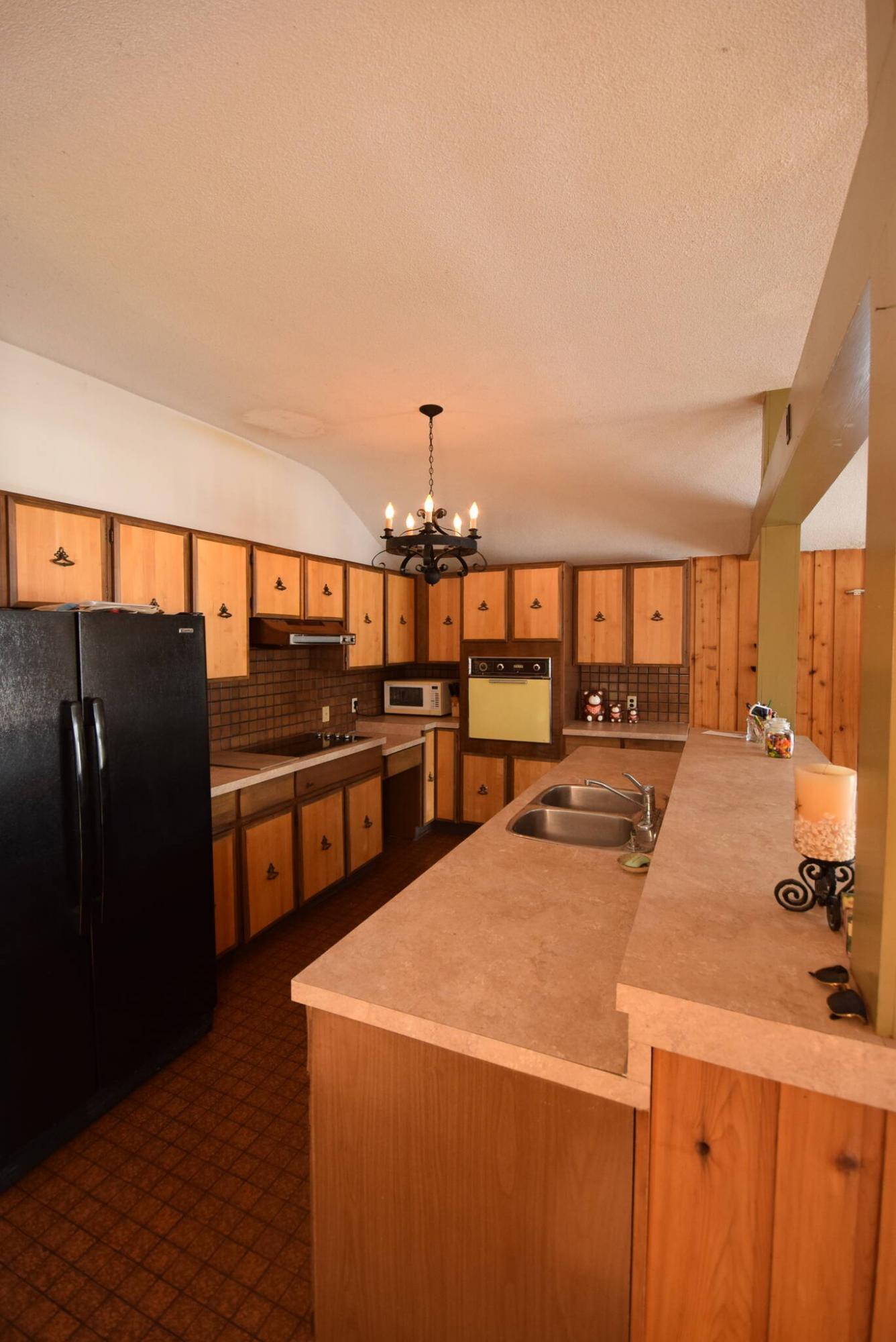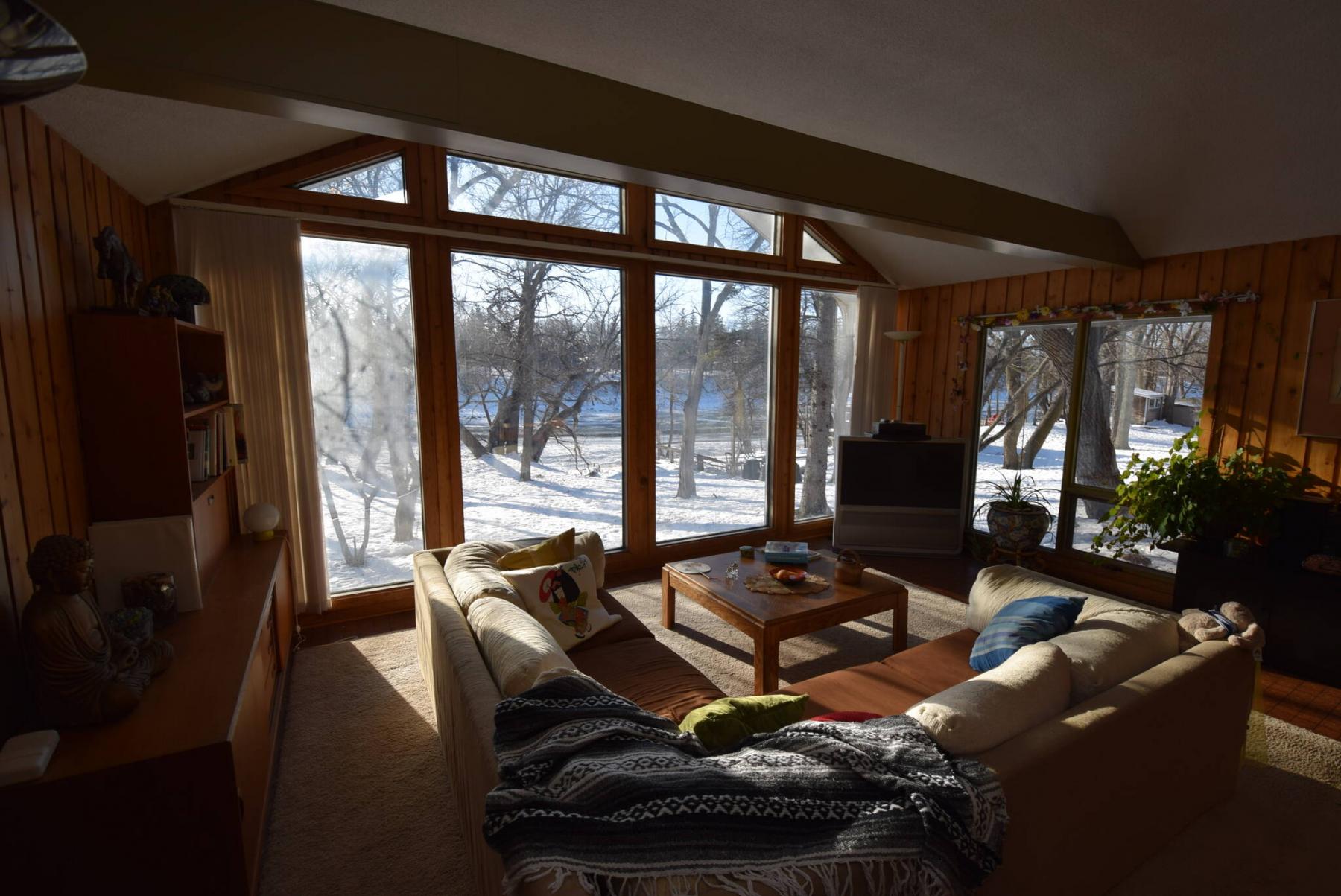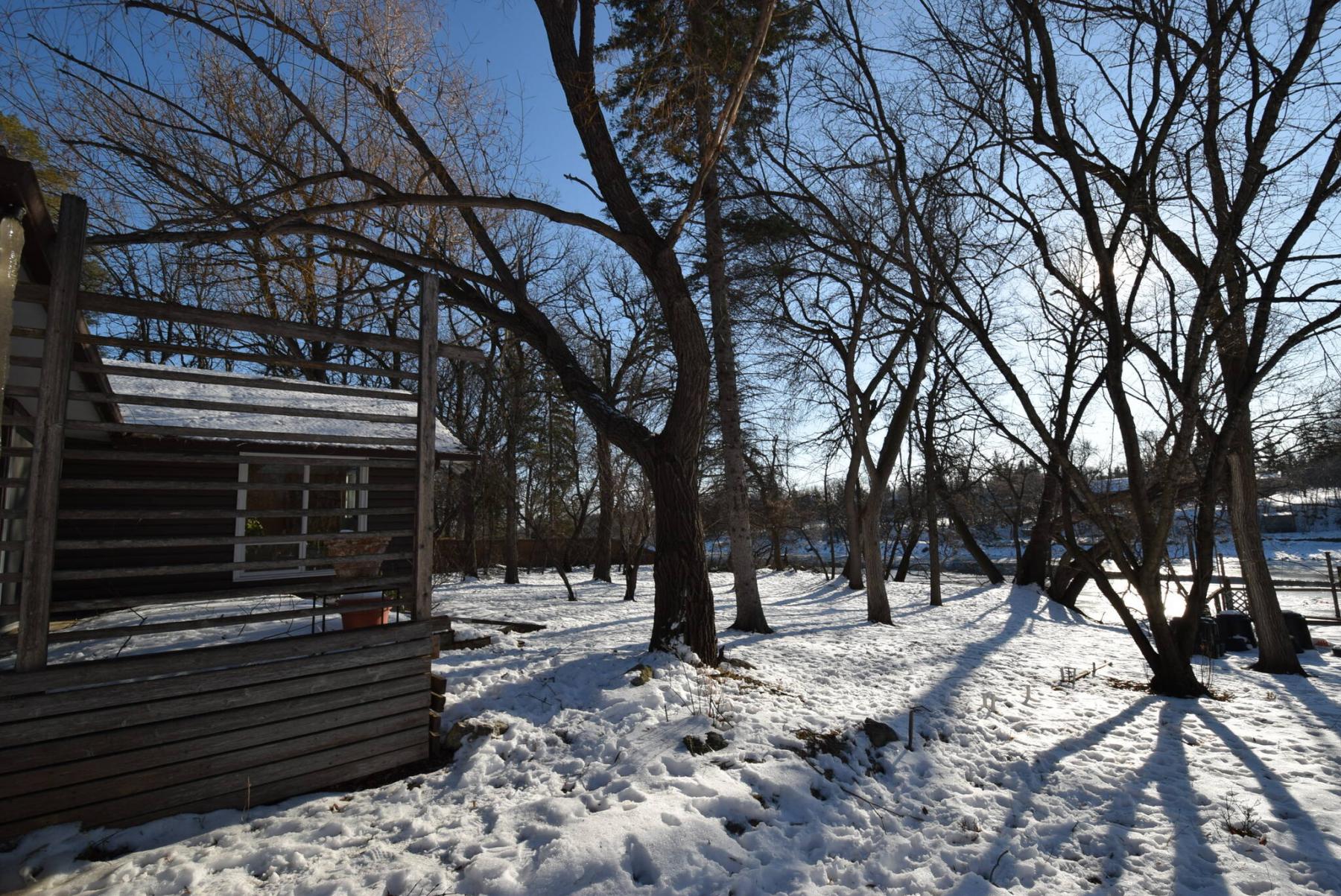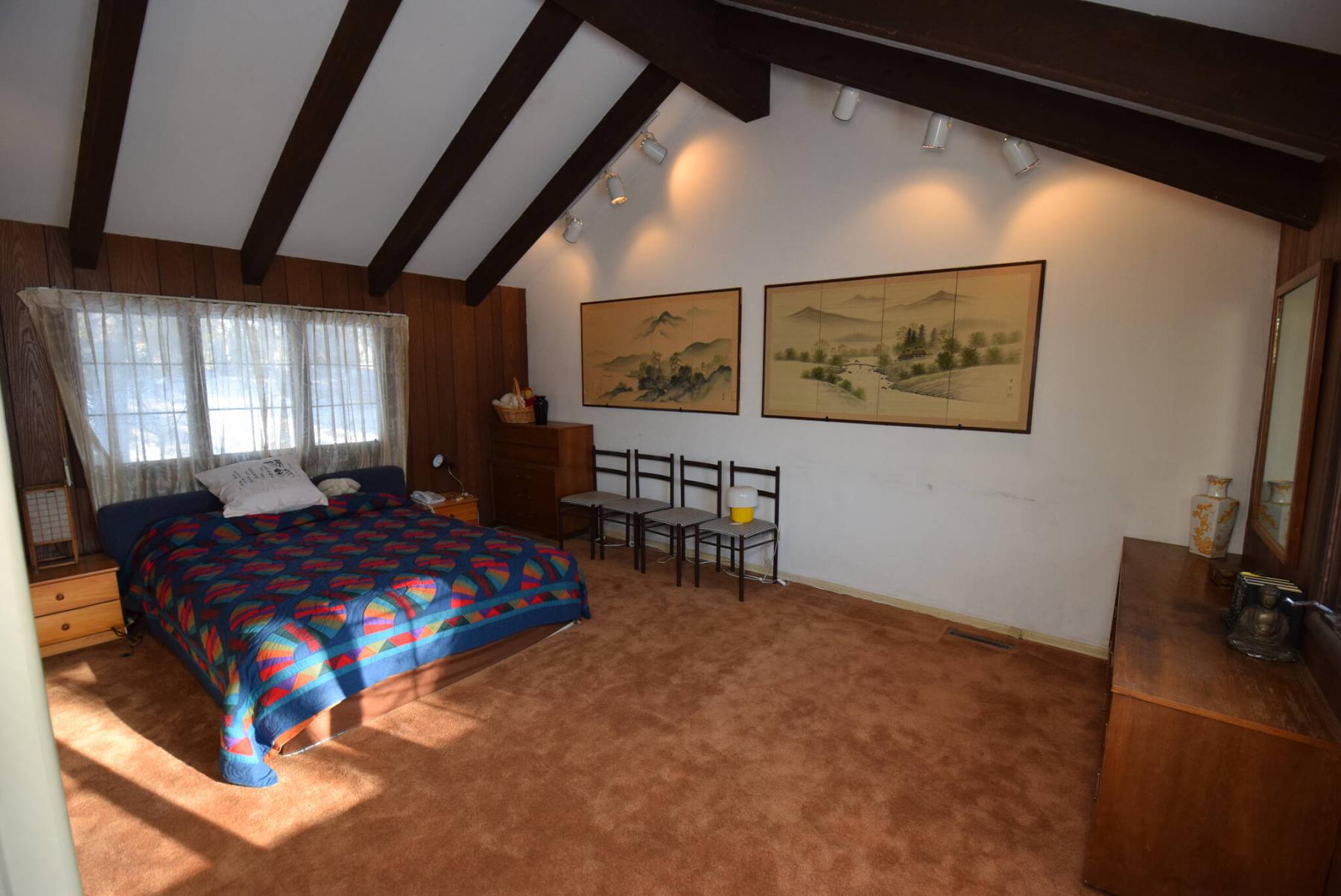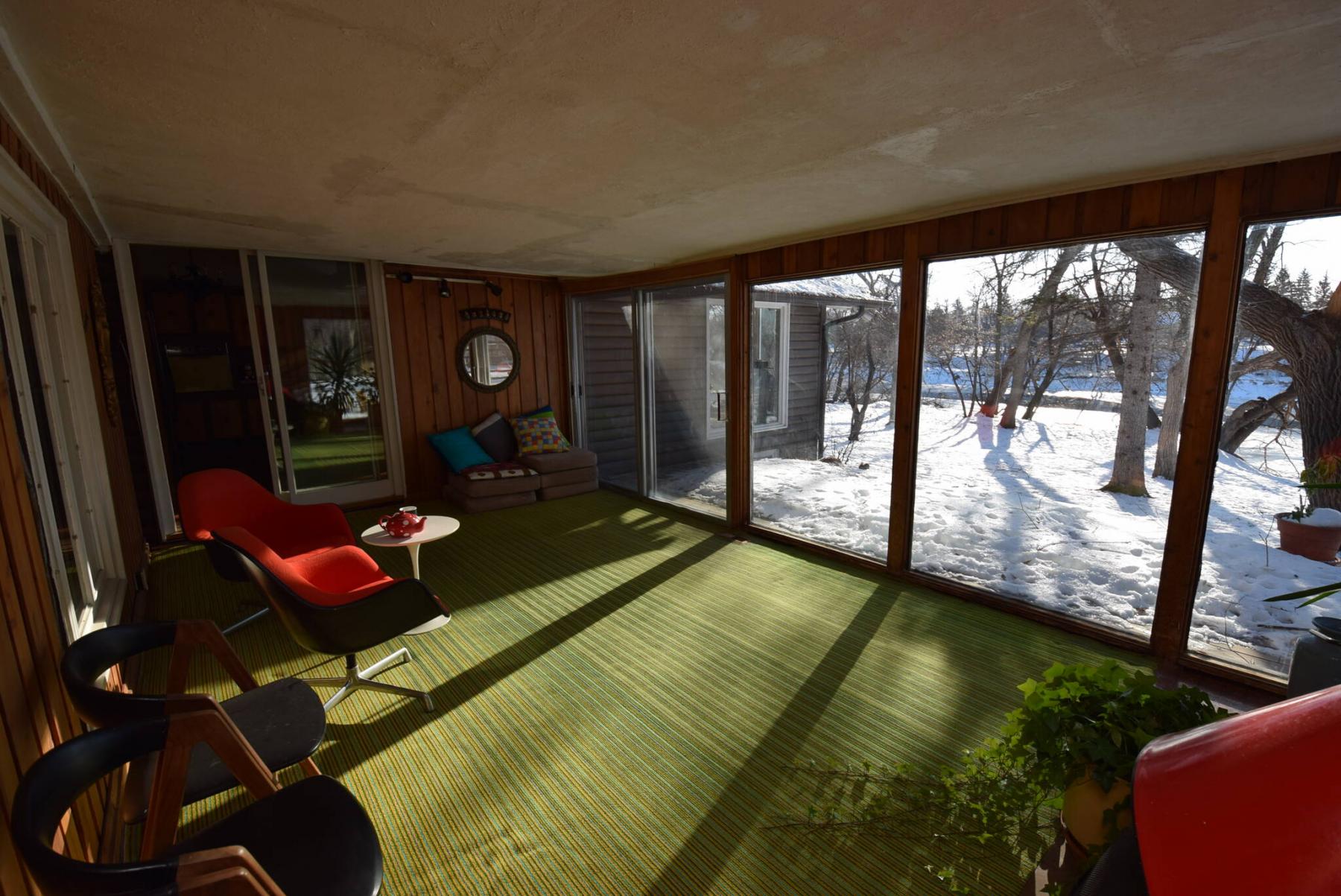 The more you travel around the city, the more you come to realize every neighbourhood seems to have a hidden gem in its midst.
Take Westwood, for example. By and large, the origin of most of the homes in the area dates to the early 1960s, or perhaps the mid-1950s.
Brett Castelane of Century 21 Bachman & Associates says the origin of one home in the area — a rustic-looking bungalow found at 3410 Assiniboine Ave. — dates back even further.
"It was built in 1941, and actually started out its life as a cottage," he says, noting that the park-like lot is only one of three riverfront lots in the immediate area. "Eventually, the longtime owners turned the cottage into a home that they loved for many years."
Today, 80 years later, the cottage — which was expanded to create a 1,628-sq.-ft. bungalow — retains a distinct, cottage-like feel. That feel not only comes from its log exterior, but the lot it sits on, notes Castelane.
"It's a mature, rustic lot that's surrounded by trees, and one that offers about 100 feet of frontage and a beautiful southern exposure out back," he says. "The setting is very quaint and country-like. When you're in the home or backyard, you don't feel like you're in the city at all."
Step inside, and knotty pine walls, vaulted, beamed ceilings and an earth-tone colour palette solidify the rustic feel that was established by the home's log-cabin-like exterior.
The first space to the right of the foyer dates to the home's origin, says Castelane.
"While it's now a den or sitting room — it comes with an original wood-burning fireplace with brick surround and handmade wooden shelf — it is an original part of the cottage. It's a wonderful little space."
From there, the home quickly transitions into a compact landing with bedroom wing to the left and the main living area to its rear.
The bedroom wing holds a main bath, two good-sized bedrooms and a primary bedroom with a vaulted, beamed ceiling, river view and two-piece ensuite.
Then there's the main living area, which is simply magnificent.
"A peninsula kitchen with beautiful rustic two-tone cabinetry gives way to a dining area and gorgeous living room with beamed ceiling and a rear wall filled with floor-to-ceiling windows that provide a view of the treed backyard and river," he says. "The view is amazing, and sunlight pours in all day long from the south."
He adds that a space to the right of the living room — a huge three-season sunroom — amplifies on those views.
"It's just a great spot to sit back in to enjoy the sunshine, trees and gorgeous river view. When you sit out there, you feel like you're out at the lake."
A three-quarter, partially developed basement with two large rooms, laundry area and storage completes the rustic abode, which admittedly needs a healthy dose of TLC.
"It does require painting, decorating and remodelling, but it would be well worth it," Castelane says. "Basically, you have three options: renovate the home, start fresh and build your dream home or subdivide the lot. That gives you control — you can choose what you want to do."
No matter what choice the new owners make, it will be a good one, he adds.
"They're not making more riverfront lots in the city, so it offers incredible potential with its treed, riverfront location. You feel like you're at the cottage, yet you're just minutes from golf, walking and biking trails, and close to all amenities. Opportunity truly awaits here."
lewys@mymts.net
Location: 3410 Assiniboine Ave., Westwood
Year Built: 1941
Style: bungalow
Size: 1,628 sq. ft.
Bedrooms: three
Bathrooms: one-and-a-half
Price: $798,000
Contact: Brett Castelane or Cole Castelane, Century 21 Bachman & Associates, 204-453-7653