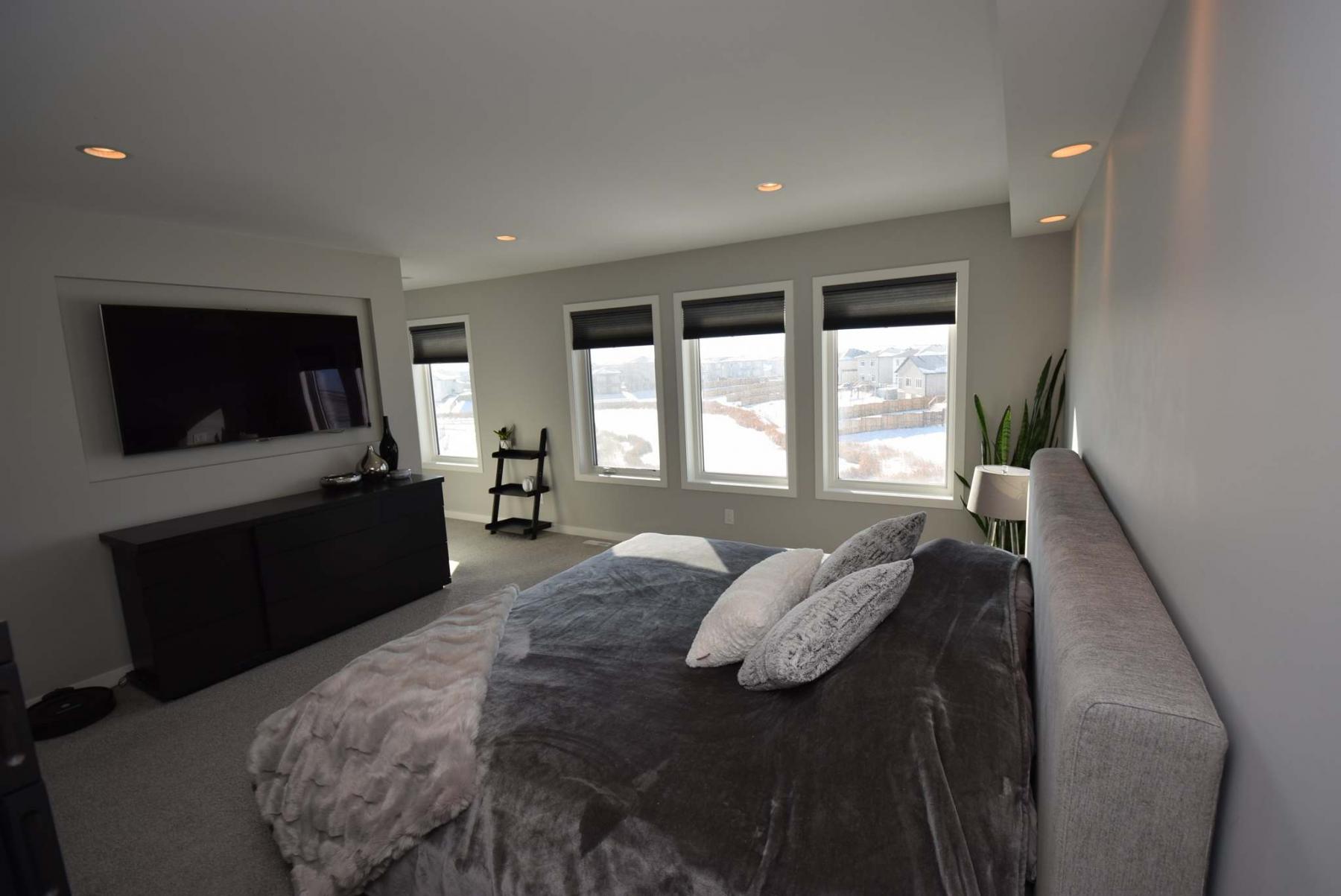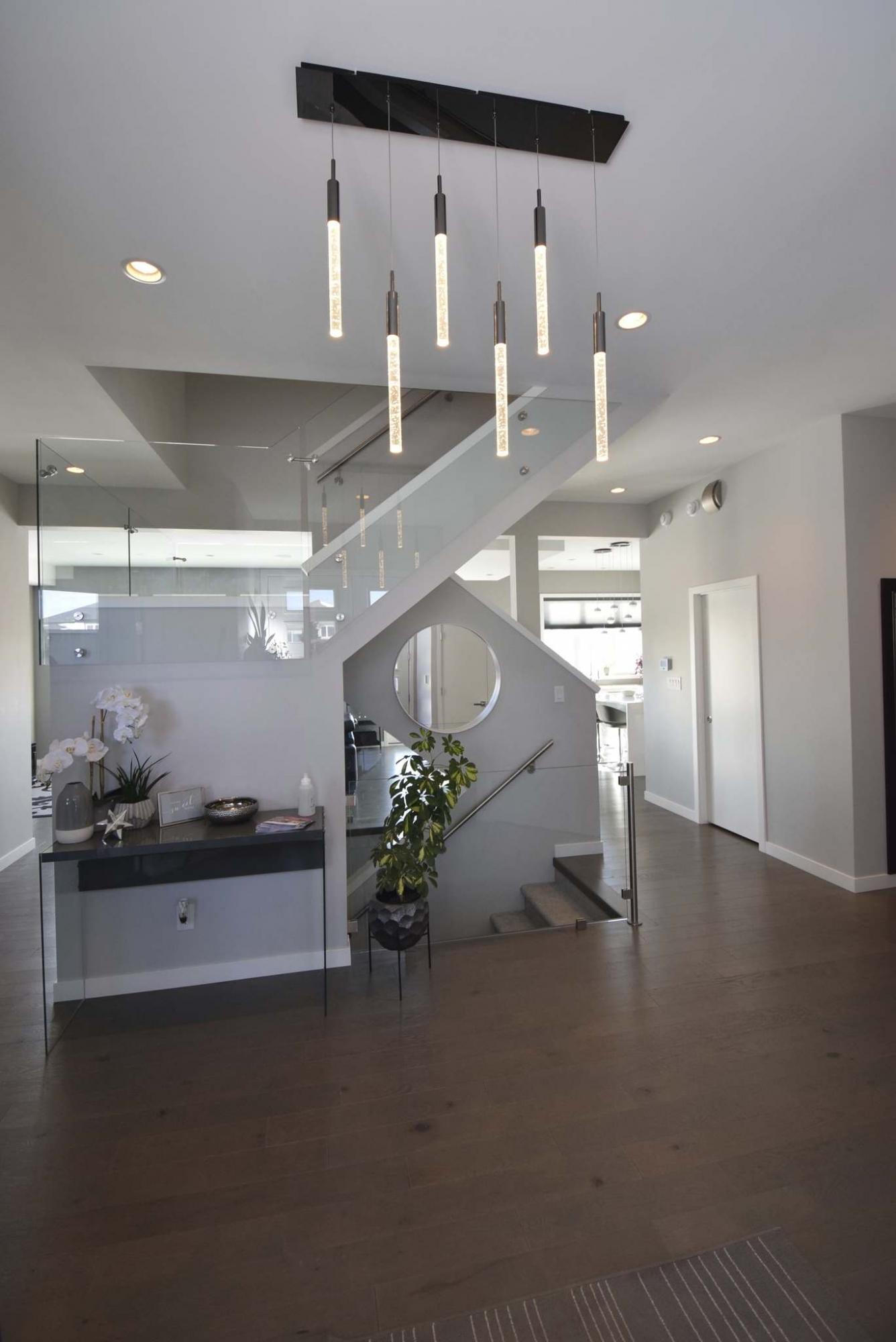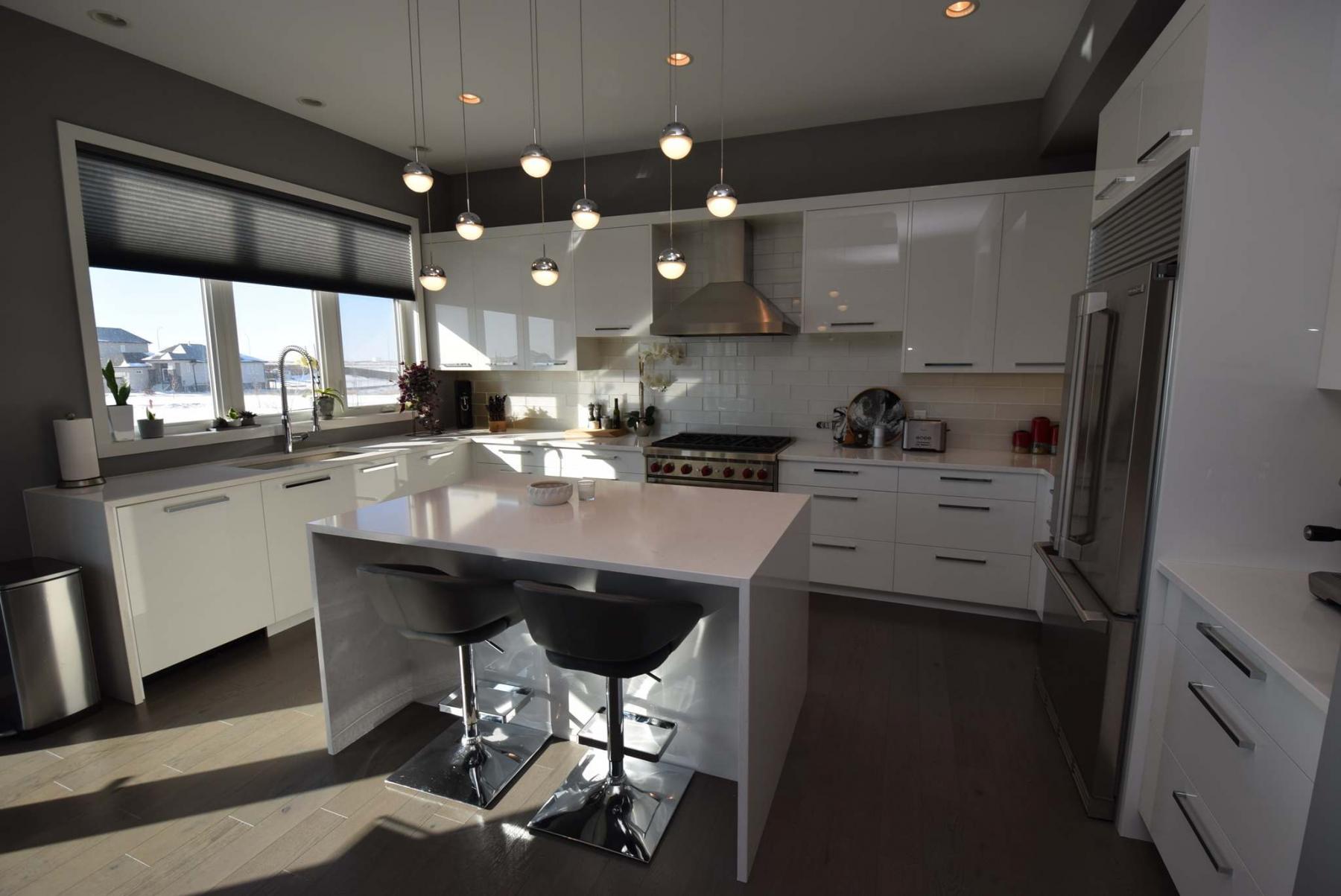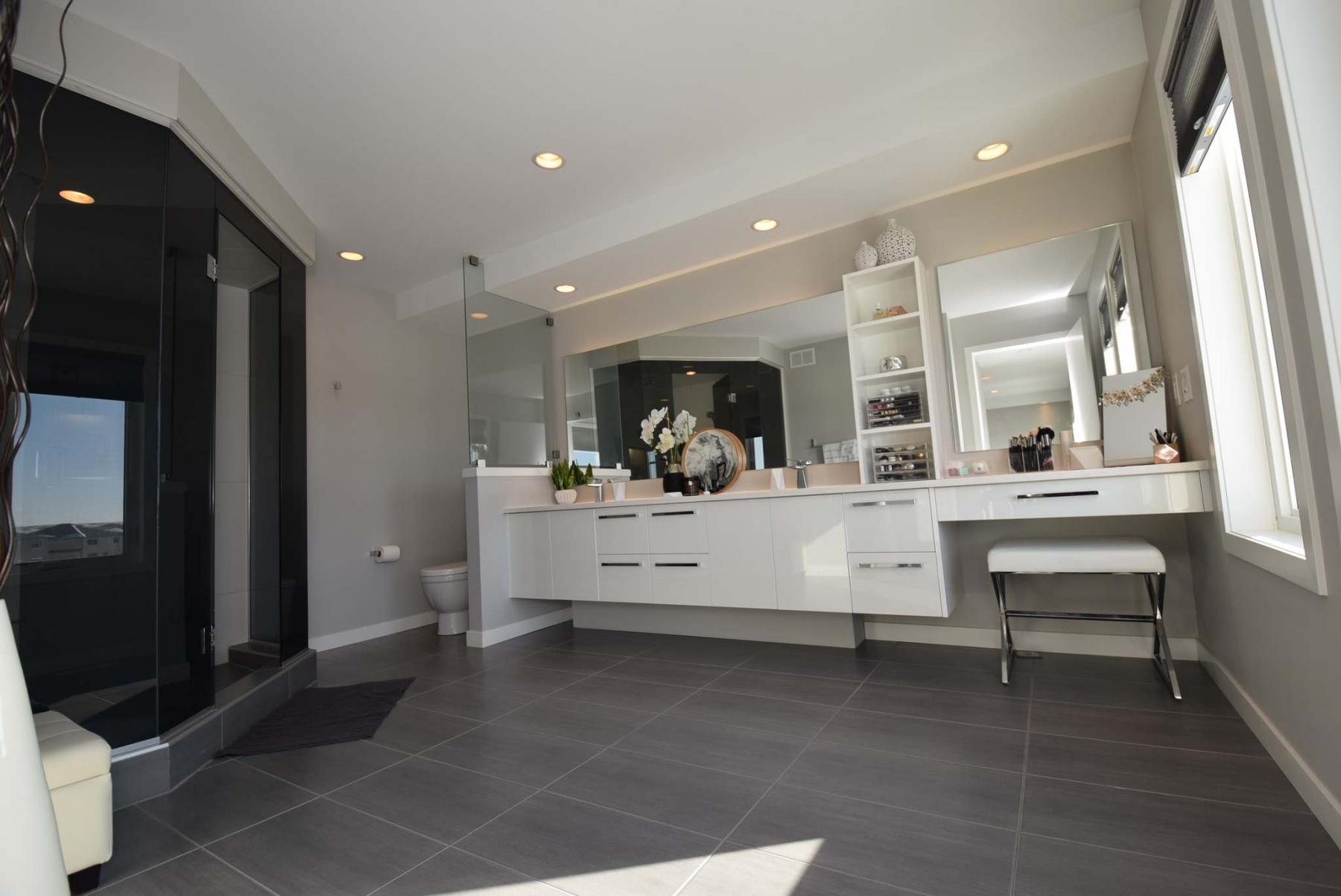 While we're all different, most of us would likely think along much the same lines when it comes to describing what we'd want in a luxury home.
Ideally, such a home would be a spacious refuge that's been customized to meet your every need, whim and want. In turn, that intuitive design would allow you to live in a great state of comfort and style right from the moment you step inside.
Ed Dale Jr. of RE/MAX Professionals say he has a listing at 88 Northern Lights Drive in South Pointe that fits that description.
"This 2,550 sq. ft., two-storey design by Huntington Homes is absolutely stunning," he says. "It's situated on a prime lot on a prime street, backing onto a lake and park. And while it's a stunning home, it's also extremely practical. Every aspect of its design was just so well-considered."
That well-considered design starts in its foyer, which is at once sensible and spectacular.
Exceptionally expansive, it offers plenty of room for multiple visitors to enter and take off their coats and footwear without running into each other.
More importantly, that width allowed for a pair of key spaces to be placed off to the left and right of a stunning, angled staircase that subtly, and stylishly separates the foyer from the great room.
"The floor plan is extremely practical," says Dale. "There's a hallway to its right that contains a huge mudroom and main floor laundry room. Then, there's an office directly to the left of the foyer, and a powder room a few steps away. Each space was placed perfectly, just where you'd want them to be."
Then there's the staircase, a functional work of art around which both the foyer and great room revolve.
"With its beautiful angles and tempered glass borders, it's the centrepiece of the home," he says. "The glass borders allow light to flow upstairs, and from the back of the home right through to the front. It's gorgeous, and practical."
The same sentiment would apply to the home's main living area, where key elements, light, space and style, coalesce to create a thoroughly delightful area to spend time in.
"I love the placement of the windows. A huge window over the sink overlooks the lake, making it a wonderful spot to clean up dishes. A patio door in the centre — it takes you out to a huge elevated deck that looks out over the lake — lets in more light, while a wall of windows behind the family lets in even more natural light while perfectly framing the lake view," says Dale.
Then, there's the great room's layout and subtle sense of style.
Each space, as is the custom with Huntington-designed homes, is perfectly proportioned.
There's plenty of space to create in the kitchen, the centrally-located dining area and the spacious family room offers a postcard-perfect view of the lake stretching away behind the home.
"I just love the kitchen," he says. "It's anchored by a mid-sized quartz island and comes with glossy white cabinets, quartz countertops, a tile backsplash and high-end stainless appliances. The dining room is just steps away, and the family room, which has more than enough room for a large sectional, is next to the gorgeous staircase. It's perfect for visiting with guests after dinner."
The smashing staircase, it's also extra-wide, then leads up to a bright, airy second floor that holds five spaces: a big laundry room, four-piece bath that rivals many ensuites — and three bedrooms.
Both secondary bedrooms are huge with massive windows and walk-in closets, while the secluded master suite is utterly magnificent.
"It's an incredible, naturally-bright space that offers an amazing lake view through three huge windows on its rear wall. A hallway with another two windows takes you down to a dream 10x10-foot walk-in closet, and an enormous ensuite. It offers a steam shower, tile floor and white vanity with quartz countertop, dual sinks and a built-in make-up station."
Dale adds that the home is completed off by a fully-finished walk-out lower level.
"A structural wood floor makes for a nice, warm basement. It comes with a large rec room with a patio door that takes you out to a covered patio and landscaped backyard plus a fourth bedroom with its own ensuite bath and lake view. It would make a great in-law suite."
Few luxury homes match the style, livability and location that 88 Northern Lights brings to the table, says Dale.
"It's beautifully-designed, in a great location and its style is timeless. It's just an incredible home from start to finish."
Location: 88 Northern Lights Dr., South Pointe
Year Built: 2016
Style: two-storey
Size: 2,550 sq. ft.
Bedrooms: four plus main floor office
Bathrooms: 3.5
Price: $1,049,900
Contact: Ed Dale Jr., RE/MAX Professionals, 204-770-6467