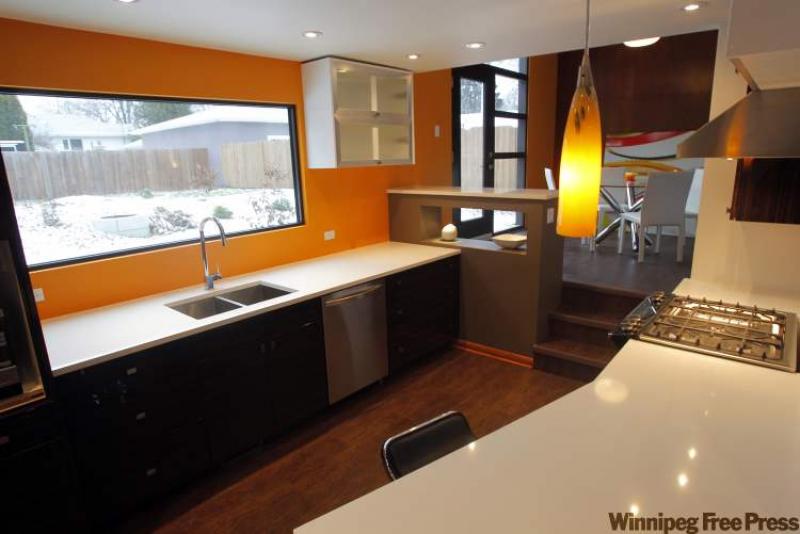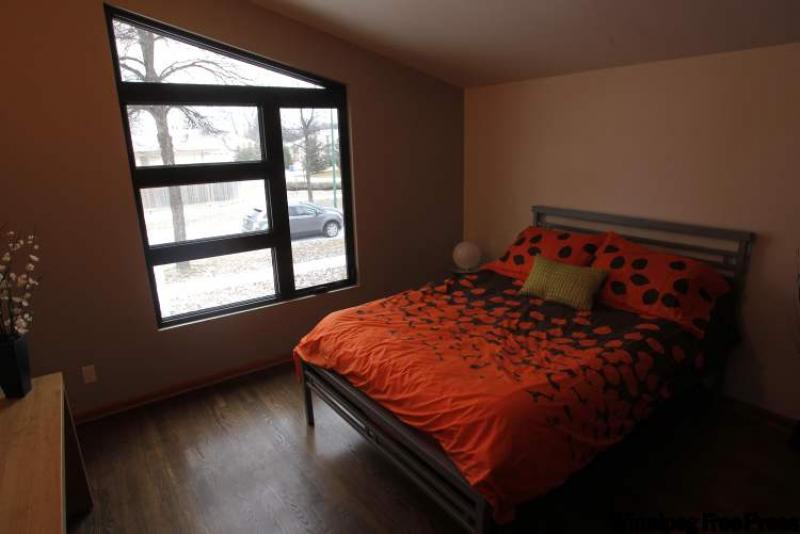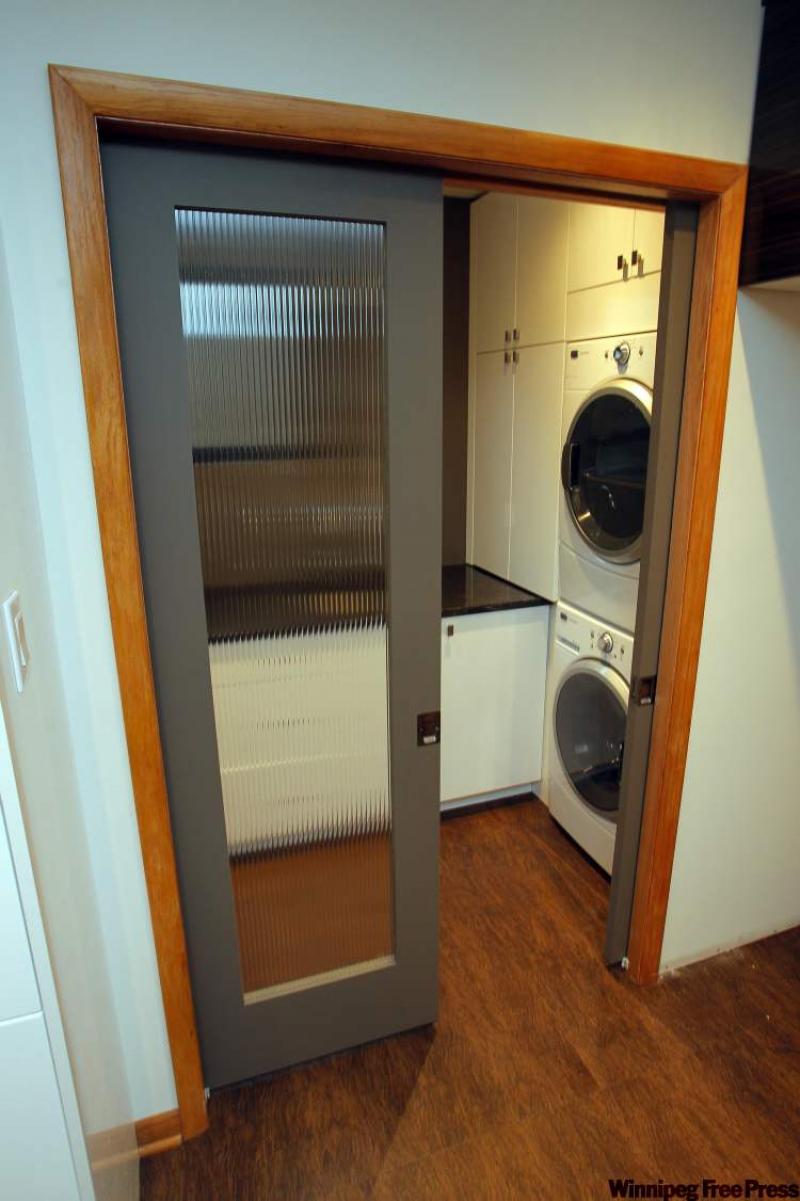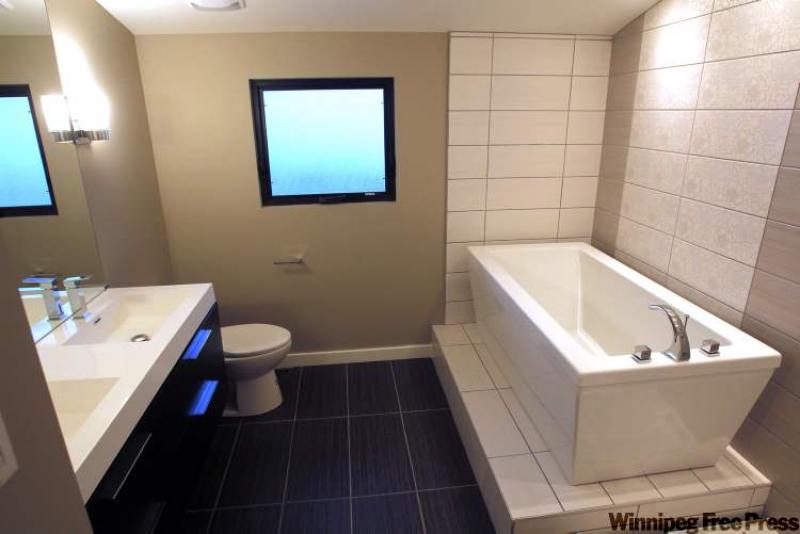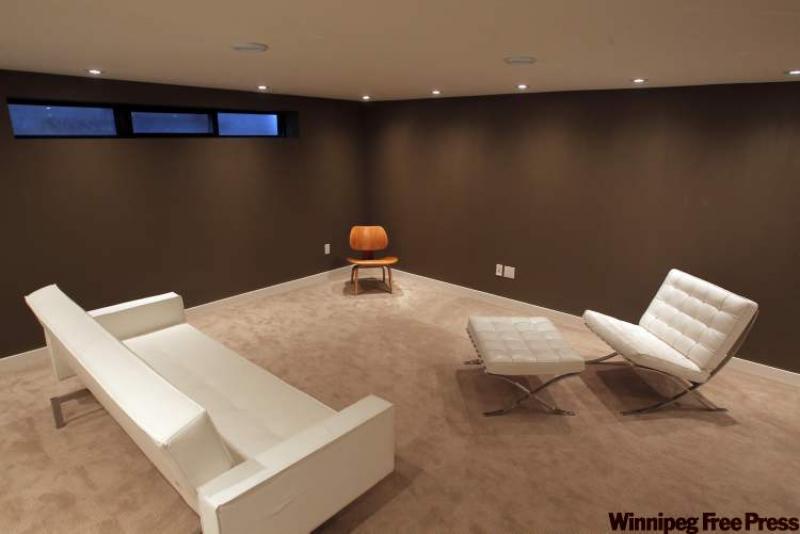 Eight months after starting the renovation of 724 Lanark St., the project is finally complete.
Instead of feeling relieved -- the home is now for sale -- Rick Wiebe and Nik Fast are coming to terms with the fact that someone else is going to own their home -- a home into which they poured so much blood, sweat and maybe the occasional tear.
"Rick and I are definitely going to have a difficult time letting go of the house," said Fast. "We spent countless hours working on the home over the past eight months. It's hard to part with it."
Wiebe -- Fast's partner in Second Story Real Estate Investments -- agreed wholeheartedly.
"No question," he said. "We put a lot of time and effort into this project, putting in 10 hour days, five or six days a week, from April to early November. "The modifications were painstaking. It was like doing a restoration."
A multi-level home with a 1950s flair is now modern with contemporary finishes and amenities.
The home's lower level -- there's only about 200 square feet of liveable space -- was cleverly turned into a functional, cosy media room with tan berber carpeting, chocolate brown walls, white baseboards, a plethora of pot lights and a rectangular three-piece window.
Likewise, the kitchen was transformed. Once home to outdated cabinetry, it now features a laundry room at it's rear with French pocket doors, granite countertop and stackable washer/dryer surrounded by white thermofoil cabinets.
"The great thing about the laundry room is that when you close it off, the glass centres of the pocket doors match the European cabinets in the kitchen," said Wiebe, who has his own company, Draw Design.
Meanwhile, brown thermofoil cabinets, white quartz countertops and pull-up Euro cabinets over the stove by a huge over-the-sink window lend a modern utility to the space, as does a compact breakfast bar. The area feels warm thanks to a low-maintenance, high-end vinyl floor that looks like cork.
It's three steps up to the dining room (also on the faux cork flooring) and another seven steps up to the living room; both stairwells were widened to improve flow.
Then, there's the living room with its original mahogany-panelled wall (shared with the dining room), vaulted, beamed ceiling and refinished (dark) oak hardwoods. To really set off the room, a huge picture window -- part of the original design -- matches the angle of the vaulted ceiling in perfect symmetry.
Another seven steps take you up to an open-concept den, remodelled four-piece bath and two bedrooms, including a spacious master suite with huge window and double closet. Both bedrooms and the den have dark, refinished hardwoods, while the bathroom has a grey tile floor, five-foot soaker tub set up off the floor on an off-white tile pedestal and dual sinks on a floating chocolate-hued vanity.
The ceiling in the bathroom -- and all rooms on the home's uppermost level -- are all vaulted, making each space feel bigger than it is.
"This home is a unique, magnificent design, said Rod Peeler of RE/MAX Executives Realty. "The rooms are all open, yet defined, all the windows are stunning, and best of all, the home has been completely rebuilt from the ground up. It's a mid-century modern design that's been brought up to contemporary standards in every area. It's a special home in a special location -- and you don't have to go to the suburbs to get it."
Peeler said the home -- which will be offered at $424,500 -- is not only unique, but a great value.
"It's couldn't be built from scratch for anywhere near that price," he said. "A normal purchase/resale takes maybe 21/2 months. This home was lovingly restored over a period of eight months. Rick and Nik did an outstanding job."