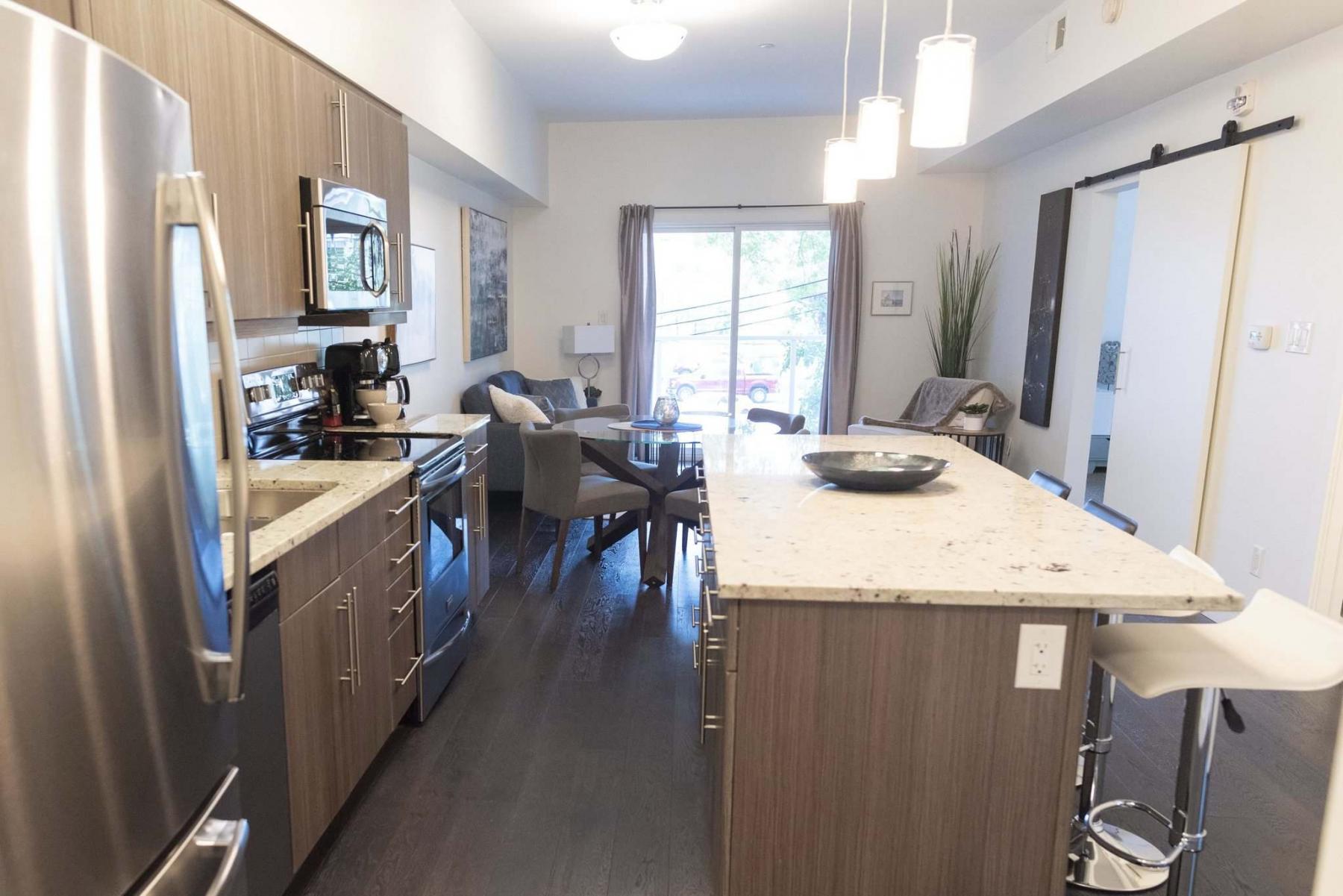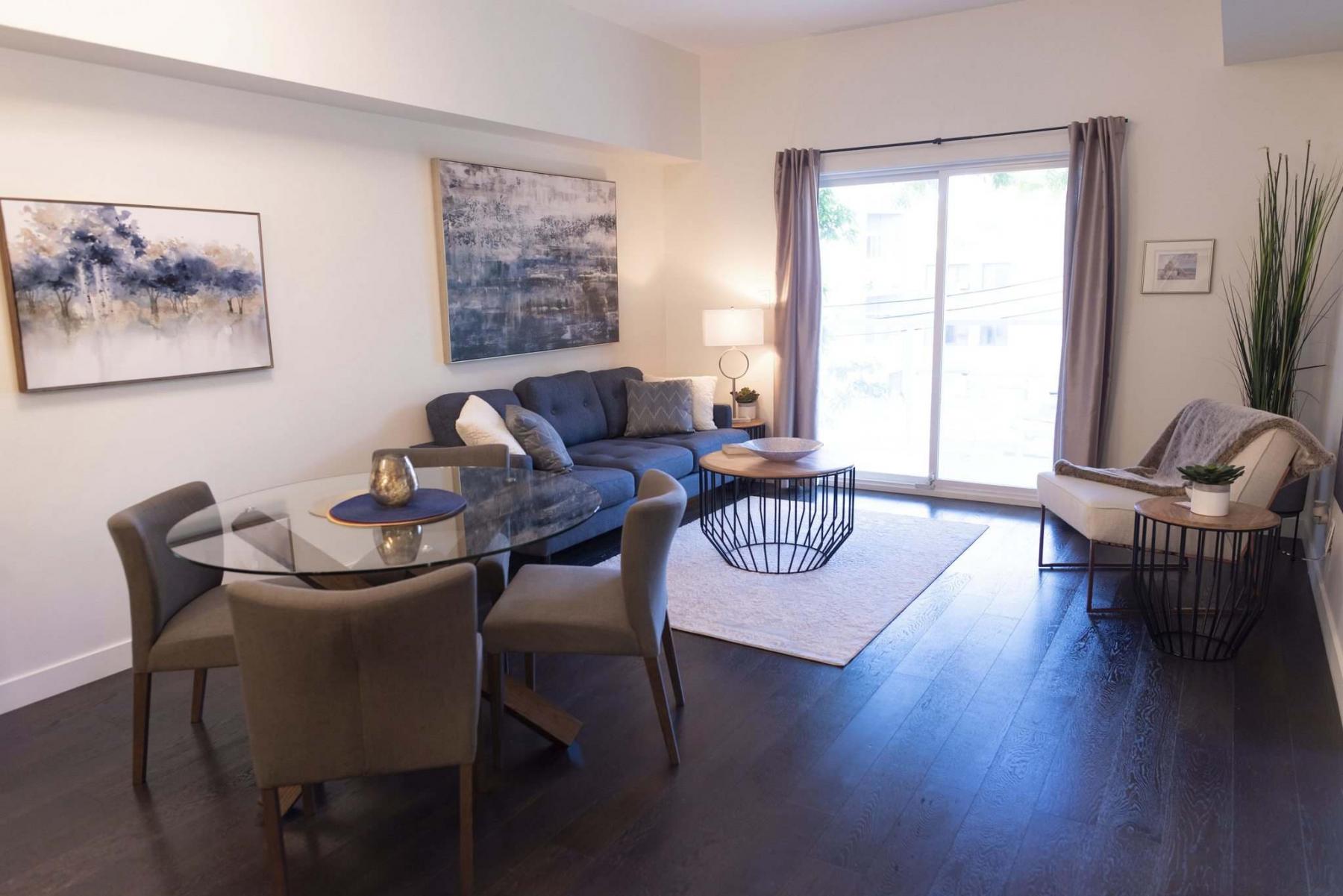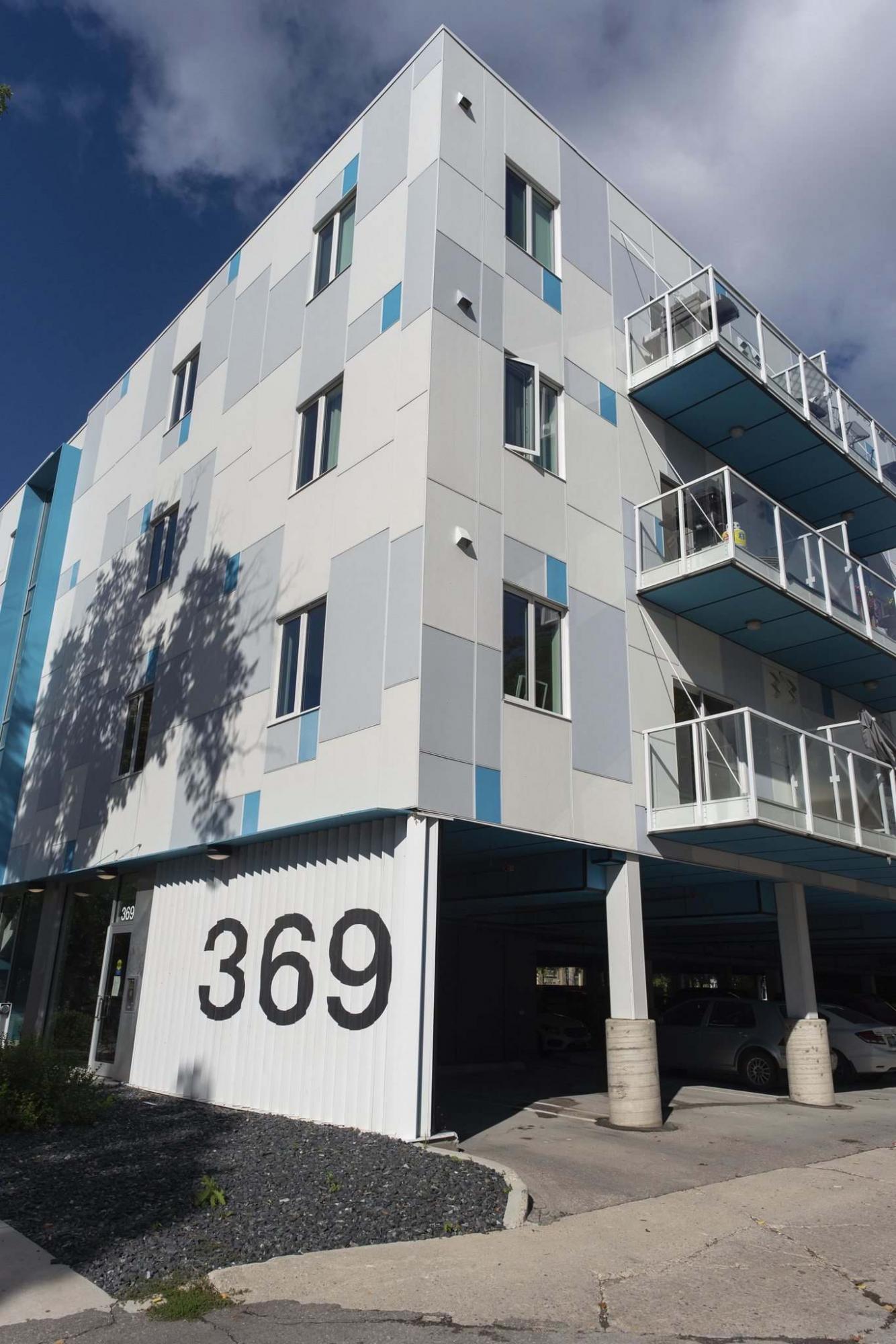 It's a second-floor suite in the heart of the action that, paradoxically, feels secluded at the same time.
That's what makes the 925-sq.-ft., two-bedroom suite at 369 Stradbrook Ave. in Osborne Village so outstanding, says Ute Vann of Royal LePage Dynamic Real Estate.
"You're walking distance to shopping, bars and restaurants, yet you're far enough from the main drag for things to be quiet inside and outside your suite," she says. "This is just a wonderful location."
Turns out, the suite's location within the 36-suite building is also ideal.
Not only does it face away from Stradbrook Avenue, but its balcony has a serene air to it.
"That's because it's surrounded by mature trees," says Vann. "The developers (Ventura Developments) kept as many of the trees as they could when they put up the building, which was a nice touch. With the trees around the balcony and a quiet lane behind it, you feel like you're in a world of your own."
Because the bright, spacious two-bedroom suite is only five years old, it features a contemporary, open-concept floor plan that maximizes space. In this case, the suite was essentially divided into two halves with the great room occupying one side and bedrooms and bathroom on the other.
"I absolutely love the suite's layout. The great room is wide open with a gorgeous island kitchen at the front, a dining area in the centre and living room at the rear," she says adding that ceiling height is a full nine feet. "The island seats four, and a table and chairs can either be put in the centre next to the kitchen, or along the left-hand wall out of the way."
The living room — 13-by-10.5 feet — then caps off the great room in practical style.
"A wide sliding patio door not only lets in loads of natural light, but it also takes you out to a covered, oversized, fully lit balcony. If you enjoy entertaining, the great room's layout is perfect for that."
Vann adds the suite is also a step above when it comes to its finishes.
"It features a host of upgraded finishes such as an oversized island, quartz countertops, rift oak-style cabinetry, espresso oak engineered hardwoods and a grey slate tile floor in the bathroom, which also comes with an oversized vanity with quartz countertop."
Unlike many apartment-style condos, the spotless unit offers forced air cooling and heating, a big step up from baseboard heat and wall air conditioning.
"Add in tri-pane windows, superior soundproofing and double-wall construction, and this is a very comfortable, quiet suite," she says. "You also get in-suite laundry, as well."
Finally, there's the placement of the bedrooms and bathroom. With no wasted hallway space, all three spaces are generously proportioned.
"The second bedroom is a very good size, nearly the same size as the master suite," notes Vann. "And the bathroom, which has a door that links it to the master suite, is huge, and very nicely finished."
That leaves the master suite, which is a special space.
"It's a corner suite, which means it gets two big windows — one on its rear wall, and one on its side wall. The tree views are beautiful and all the natural light that pours inside is just wonderful, as is its huge walk-in closet, which sits perfectly between the bedroom and bathroom."
Young couples, young professionals, first-time buyers — even single parents — looking for an affordable, like-new condo in a great location should check out the immaculate unit, says Vann.
"It represents a wonderful opportunity to own a like-new, low-maintenance suite in a great location for just over $1,600 per month, everything in," she says. "It comes with covered parking, extra storage, a beautiful lobby, elevators, is pet-friendly and will likely be maintenance-free for 10 years. The value that this suite offers is just tremendous."
lewys@mymts.net
Details
Location: 212-369 Strabrook Ave. (Osborne Village)
Development: the Village Junction
Year Built: 2015
Style: apartment-style condominium
Size: 925 sq. ft.
Bedrooms: two
Bathrooms: one
Price: $265,000
Contact: Ute Van, Royal LePage Dynamic Real Estate, 204-782-1747