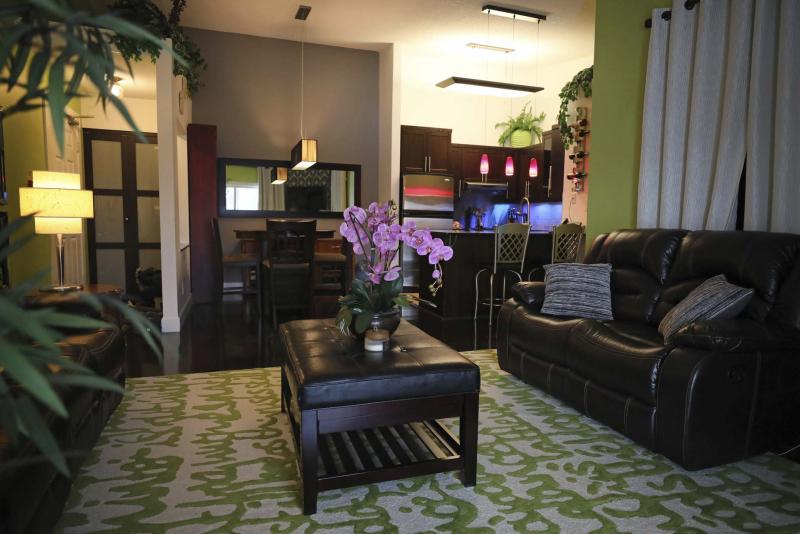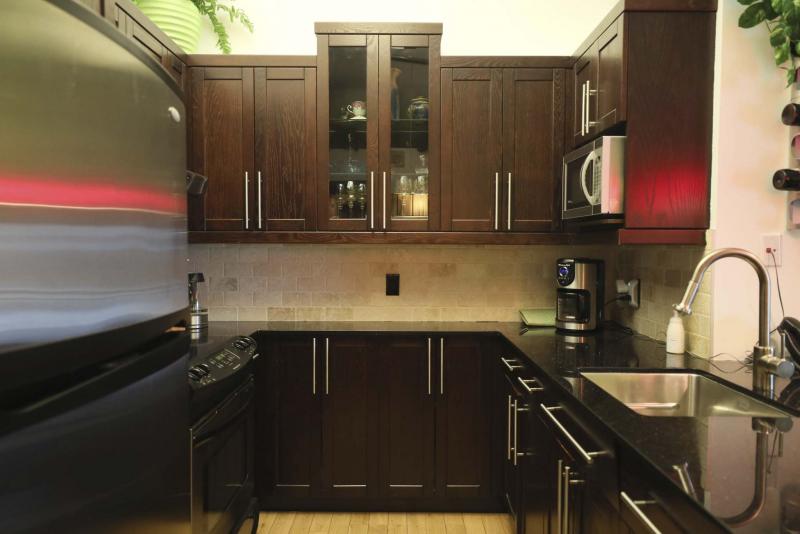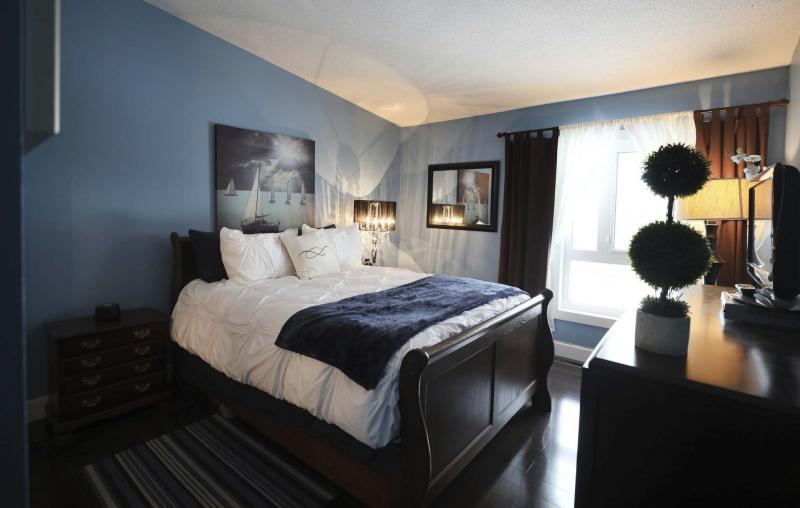 At first blush, the needs of first-time homebuyers and downsizers may seem quite disparate.
However, a closer look reveals they all share three prerequisites in a home: it must be affordable, well-located and possess the space required to deliver a high degree of livability.
Because affordability tops the list, a high percentage of first-time buyers and downsizers naturally find themselves looking at condominiums. No surprise there, as buying budgets can be tight when starting out or moving down in to a more budget-friendly retirement home.
Understandably, location is also paramount with both demographics.
If possible, the condo should be in a central location close to key amenities, and in an established neighbourhood that offers walkability plus access to parks and other inviting outdoor areas.
Thirdly, the condo must be spacious, well laid-out and possess sufficient storage space.
Jennifer Gulay of Royal LePage Alliance says she has a condo that meets all those prerequisites — and then some.
"I recently listed a gorgeous two-bedroom unit in Tuxedo that's loaded with a ton of upgrades," she says. "And at $234,900, it's very affordable. Just as important, it's in a great location that's very central. You're a short drive from pretty much anywhere in the city."
Best of all, 15-124 Portsmouth Blvd. is not only affordable, but very contemporary — and livable.
"The unit has been extensively upgraded," Gulay says. "Features include a new kitchen with granite countertops, tile backsplash, cappuccino oak cabinets, under-cabinet lighting and stainless appliances, newer espresso-stained hardwoods, an electric fireplace insert and mod light fixtures in the kitchen and dining room."
She adds that the upgrades extend to the home's exterior.
"Both its exterior and balcony were recently upgraded, and new PVC windows were also installed. With everything done, there's really nothing to do but move in and enjoy an extremely contemporary suite."
Thanks to its generous square footage and layout, the unit is also very livable.
"It actually feels more like a house than a condo. Because it's 1,018 sq. ft., room sizes are generous.
"Vaulted ceilings in all areas — only units on the top floor in the complex get them — also make it feel far bigger than it is," Gulay says.
"You don't feel like you're in a condo at all."
Case in point is the suite's great room, which holds a dining area for four to eight, a U-shaped, galley-style kitchen and spacious living room.
Finishes are warm, the paint colours are contemporary and the vaulted ceiling above endows an already spacious area with an extra dose of volume.
"There's plenty of room to create in the kitchen, have dinner in the dining room without feeling boxed in — and to visit with company in the living room afterward next to the fireplace. A sliding patio door on the rear wall leads out to a big, covered balcony, which extends living space in spring, summer and fall."
The bedroom wing, meanwhile, does nothing but add to the unit's house-like feel.
"It holds four spaces — two bedrooms, a laundry/storage room and main bath," she says. "Both bedrooms are huge, with vaulted ceilings and large windows. The second bedroom makes a perfect home office. The master suite also features his/her closets and a doorway that gives you access to the bathroom from the bedroom."
And, while laundry/storage rooms aren't normally all that noteworthy, this one is, Gulay adds.
"It's not only huge, there's tons of storage, and it comes with a newer front-load washer/dryer tandem, but also has an entrance off it that leads directly to the parking stall.
"You can walk directly into the unit with groceries, that's a real plus. There's also outdoor storage off the balcony, and the complex also offers an in-ground pool, hot tub and barbecue area."
With its sub-$240,000 price tag, extensive upgrades, fabulous location and house-like feel, first-time buyers looking for a starter home, or empty nesters searching for a move-down home should take a long look at 15-124 Portsmouth.
"Even the condo fees are reasonable at under $300 monthly," Gulay says. "All you'd need to do is move in and enjoy all it has to offer."
lewys@mymts.net
Details
Location: 15-124 Portsmouth Blvd., Tuxedo (Terraces of Tuxedo)
Year built: 1984
Style: apartment-style condominium
Size: 1,018 sq. ft.
Bedrooms: 2
Bathrooms: 1
Price: $234,900
Contact: Jennifer Gulay, Royal LePage Alliance, 204-885-5500