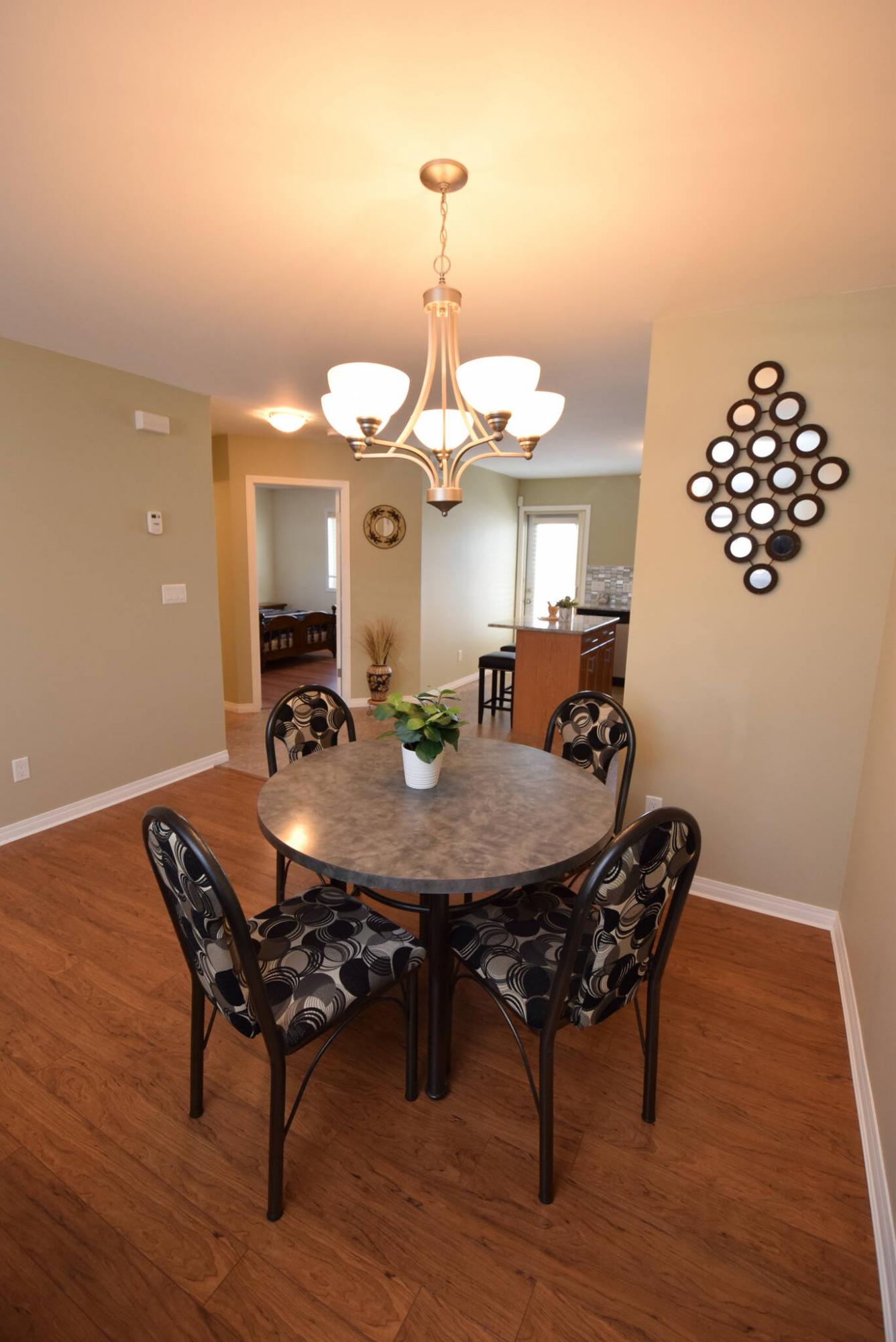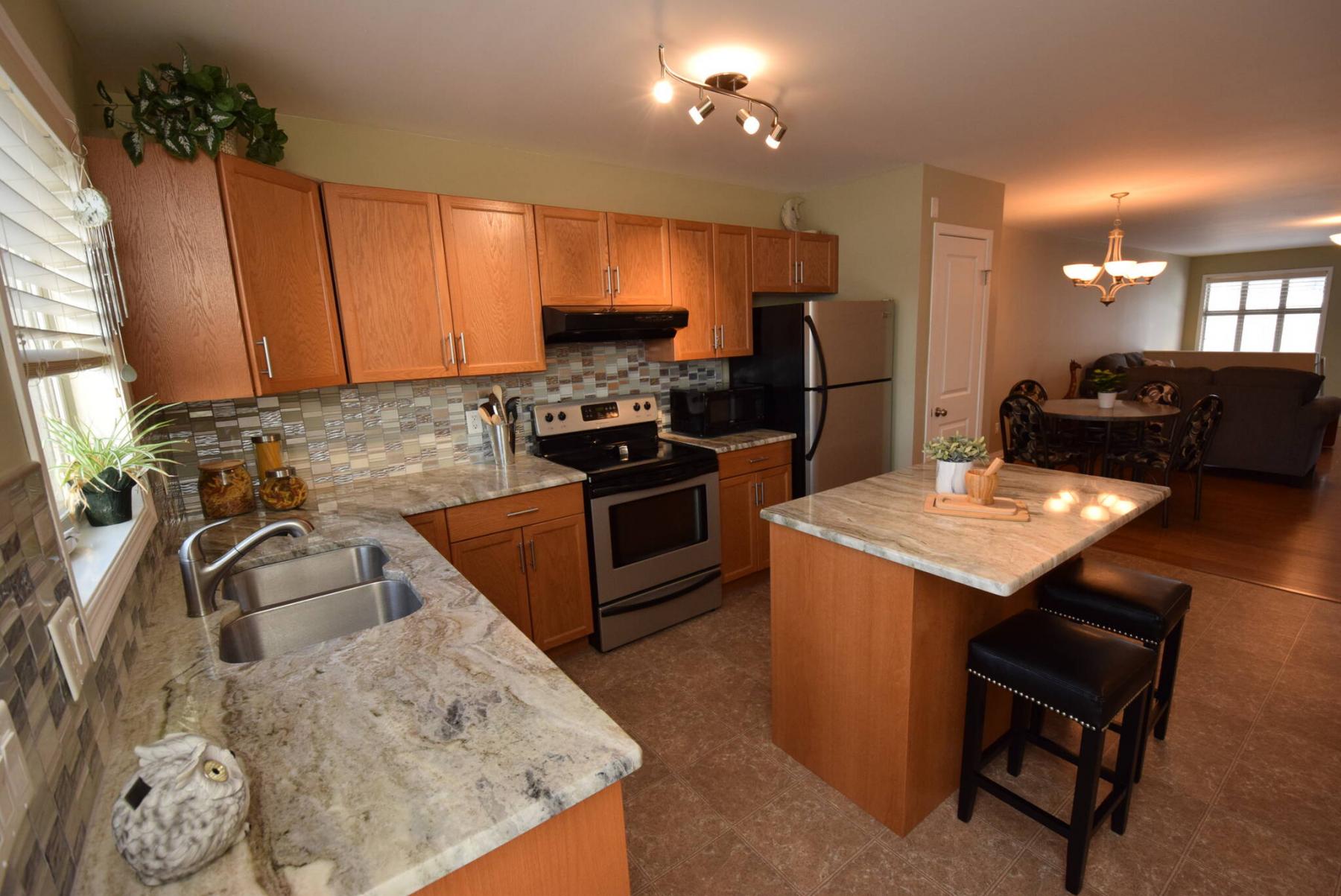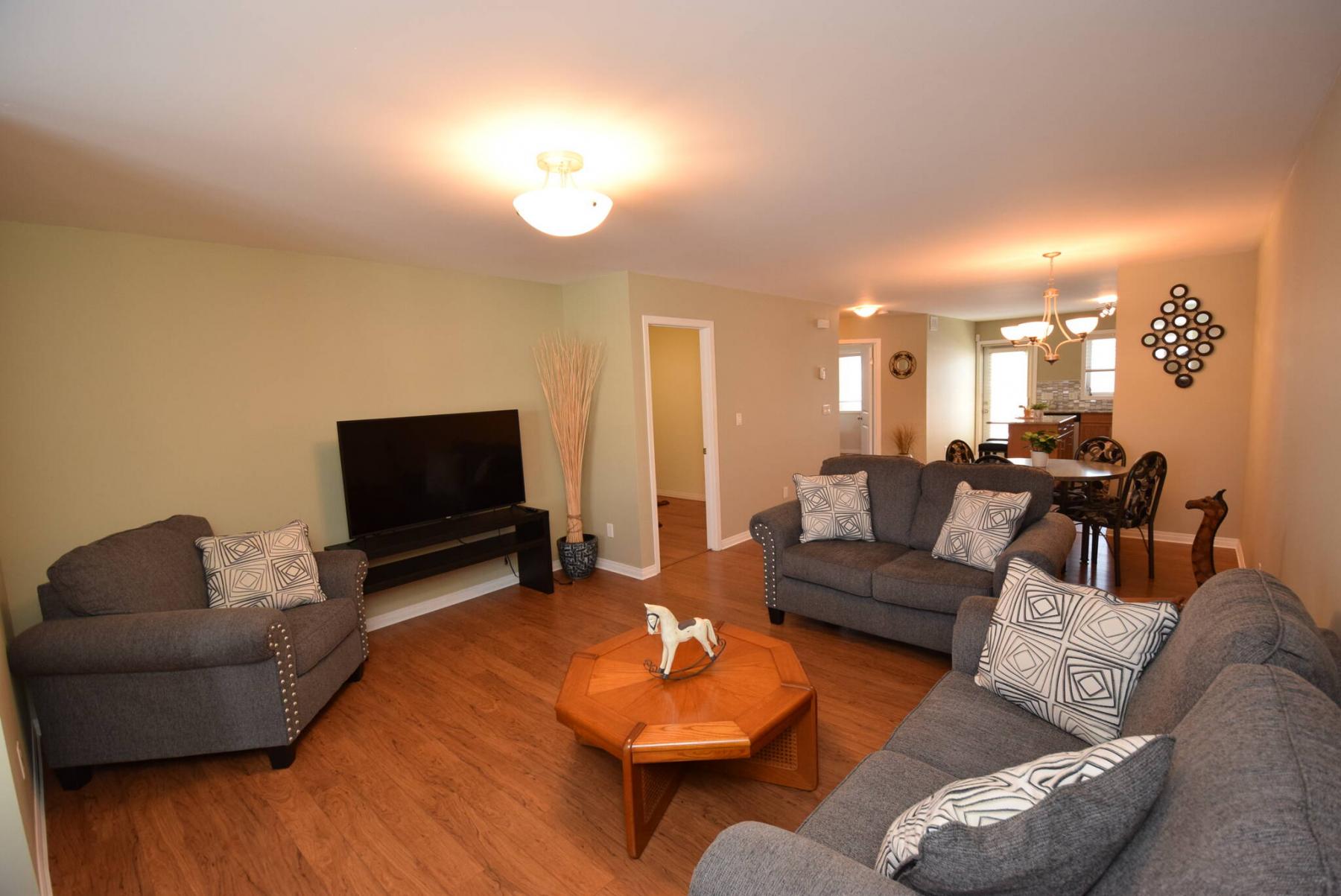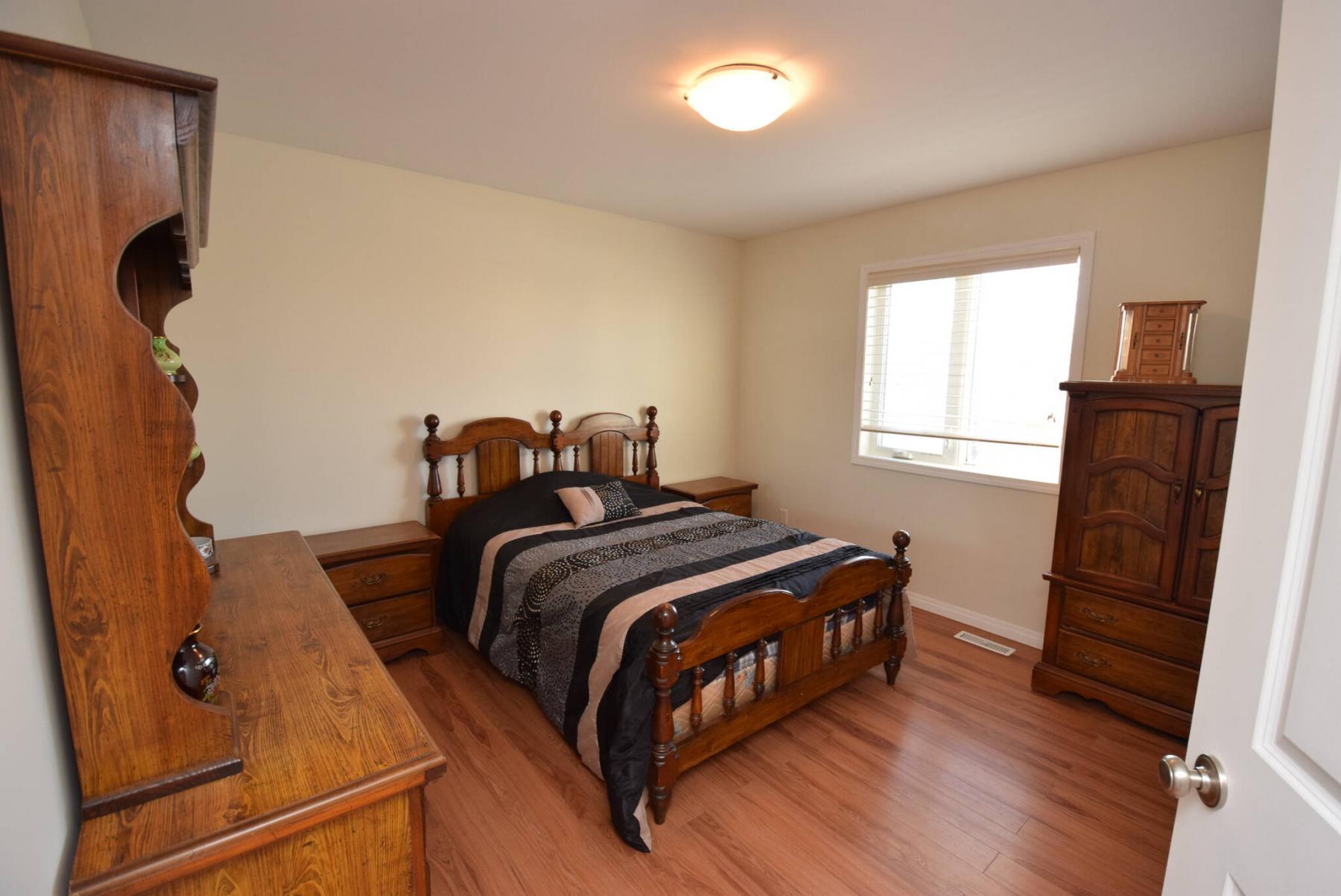 Over the past year or two, both first-time buyers and empty nesters with modest budgets have been frustrated in their attempt to purchase a home.
That frustration has been caused by two factors: a limited inventory of homes, and bidding wars — particularly in the $250,000 to $300,00 price range — spawned by that lack of inventory.
Val Miller of Royal LePage Dynamic Real Estate says she just listed a tidy bungalow-style condominium that might fit the bill for buyers residing in the Garden City area of the city.
"This is a rare listing, a bungalow-style condominium in Templeton Pointe. Owner satisfaction here is high, so they don't come up for sale often," she says. "These homes, which are about 1,000 sq. ft. in size, have a lot to offer."
In this instance, the well-kept, 11-year-old unit offers an impressive collection of upgrades.
"One of the first things you notice about the unit is that it isn't dated," Miller says. "There's newer laminate plank and vinyl flooring throughout, the kitchen has been updated and the layout is open, airy and modern."
Were the layout traditional, which is to say there would be more walls separating spaces, the condo would feel smaller than its listed square footage.
Thankfully, that's not the case here.
Entry to the tastefully decorated condo comes via a spacious, sunken foyer that's set down three steps from the main floor.
Once in the great room, you can't help but appreciate how the three spaces that populate it, living room, dining room and kitchen, flow so smoothly from front to back.
Each area is a good size, so you never feel like there's a shortage of space.
And while they're open to each other, there's enough definition to ensure there's a palpable feeling of separation.
At the same time, plenty of glass at either end of the great room — a large window to the right of the foyer at the rear of the living room and a patio door and big window over the kitchen sink at the opposite end — allows natural light to flow freely through the great room.
A collection of tasteful finishes then endows the area with an inviting feel, adds Miller.
"Warm, medium-brown laminate plank flooring defines both the living room and dining room, while the island kitchen is defined by taupe vinyl flooring," she says. "The island is just the right size, while the modern finishes, granite countertops, a beautiful tile backsplash and newer stainless-style appliances, give it a contemporary feel."
Placement of the two bedrooms is also impressive.
The primary bedroom, which is set next to a remodeled main bath with vinyl floor, vanity with granite countertop and a one-piece soaker tub/shower unit, is big, bright and comes with a double closet with built-in storage.
Then there's the second bedroom, which is situated between the living room and dining area.
"It can be used either as a bedroom or home office," Miller says. "It's in a perfect spot that will work well for young families or empty nesters."
She adds that a massive basement adds another level of livability to the spotless home.
"It's insulated and ready for development. Right now, it has a laundry area and mechanical area with a high-efficient furnace. The next purchaser can give it their own personal touch. There's potential for a rec room, bedroom and bathroom, or it could be used for storage if needed."
The condo's list of attributes doesn't end there, says Miller.
"You also get an attached single car garage, backyard with deck, pets are allowed, and you're close to great amenities such as Garden City Shopping Center, Kildonan Park, Kildonan Park Golf Course. And condo fees are low, too. This quiet, updated condo offers turnkey living, and really is a great opportunity for first-time buyers and empty nesters."
lewys@mymts.net
Details
Location: 45-472 Templeton Ave., Garden City
Year Built: 2010
Style: bungalow-style condominium
Size: 1,000 sq. ft.
Bedrooms: two
Bathrooms: one
Price: $289,900
Contact: Val Miller, Chris Pennycook or Garrett Parker, Royal LePage Dynamic Real Estate, 204-989-5000