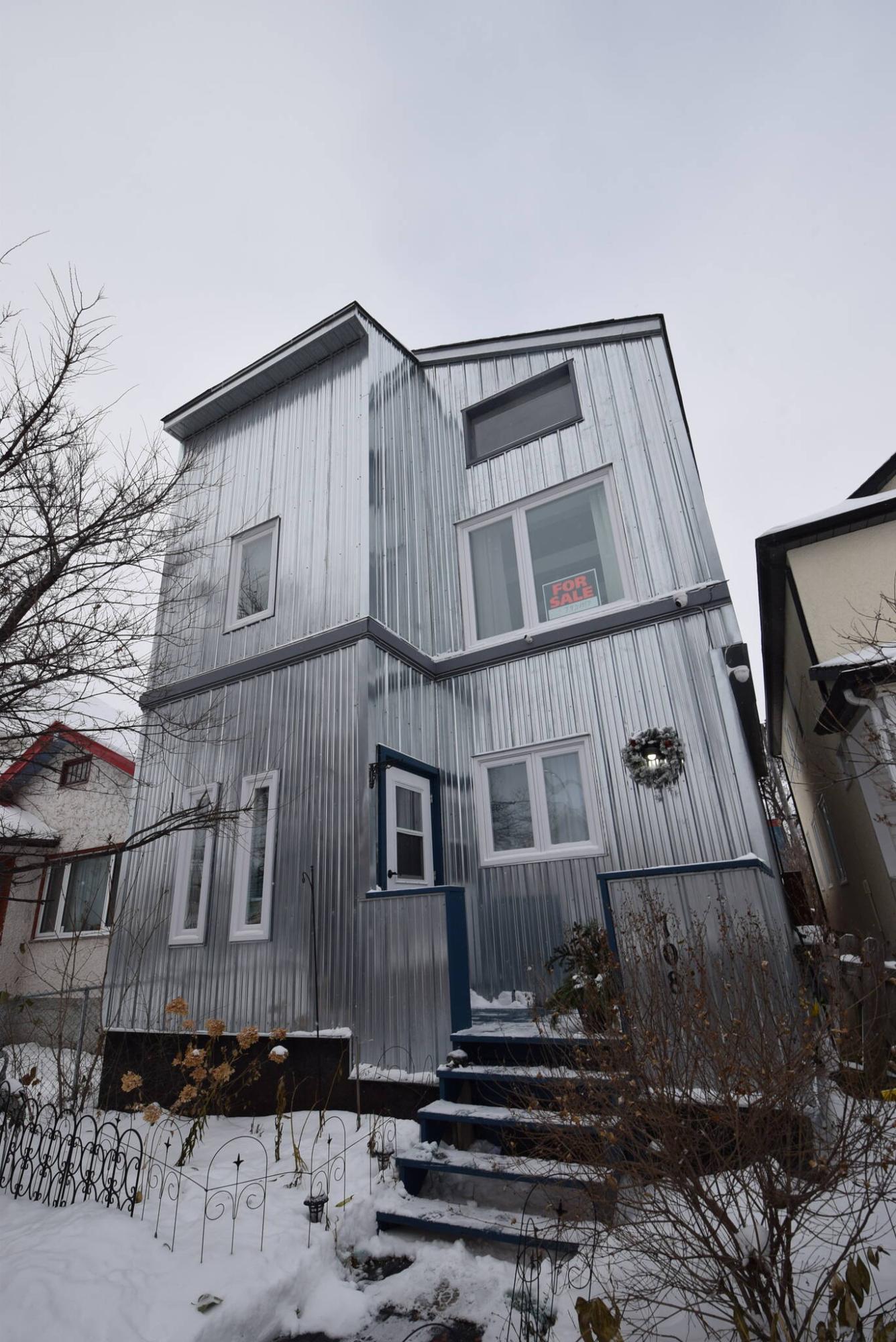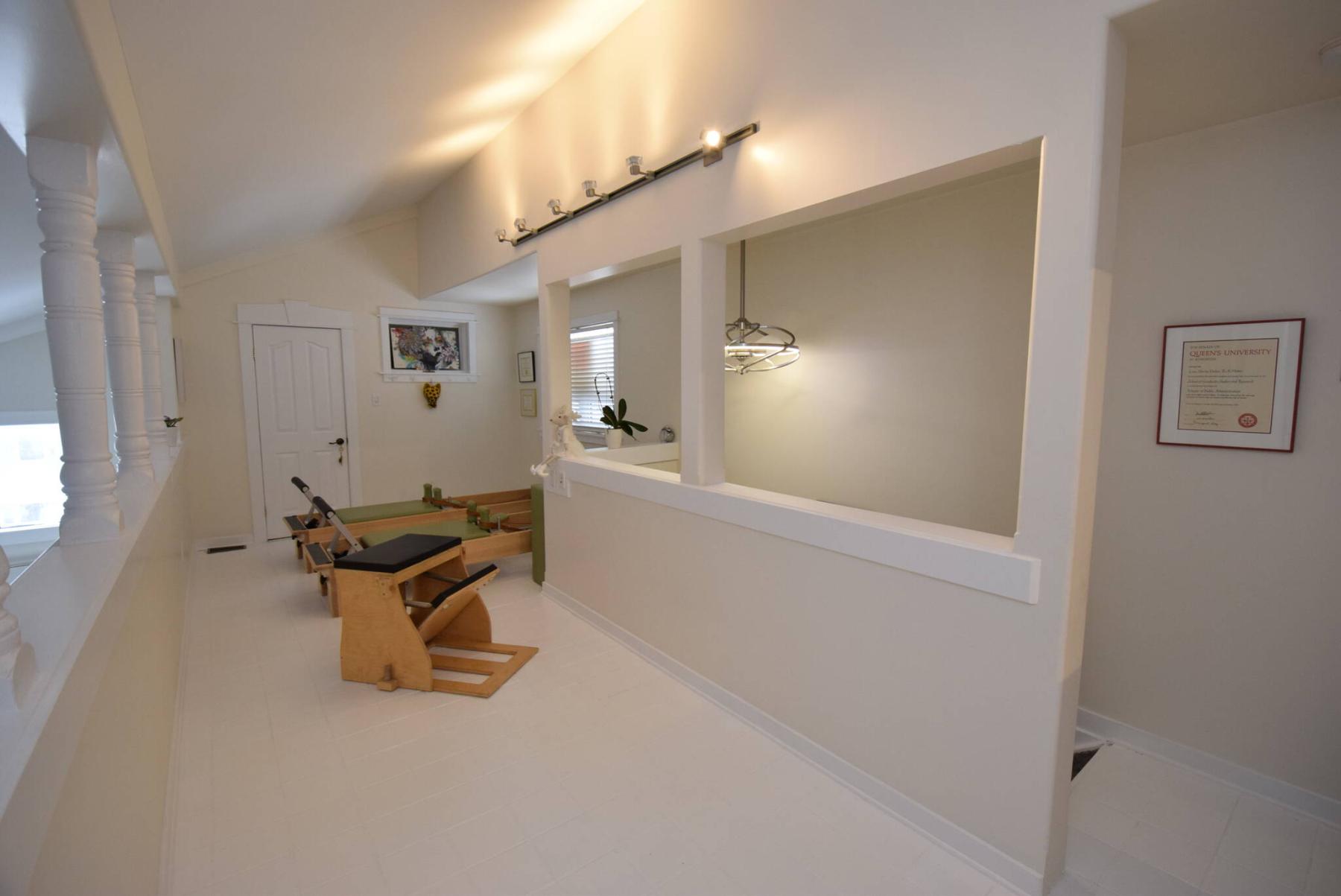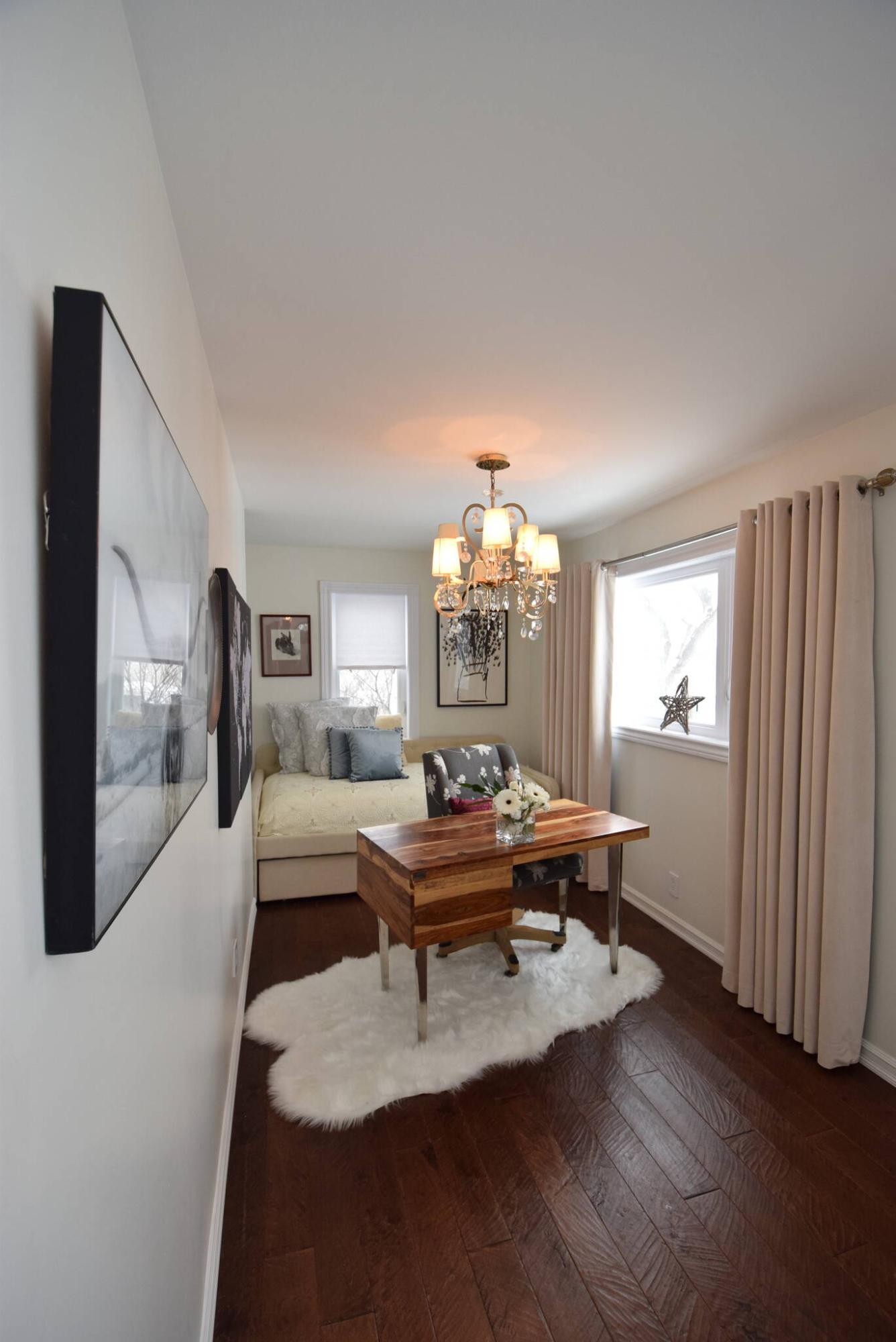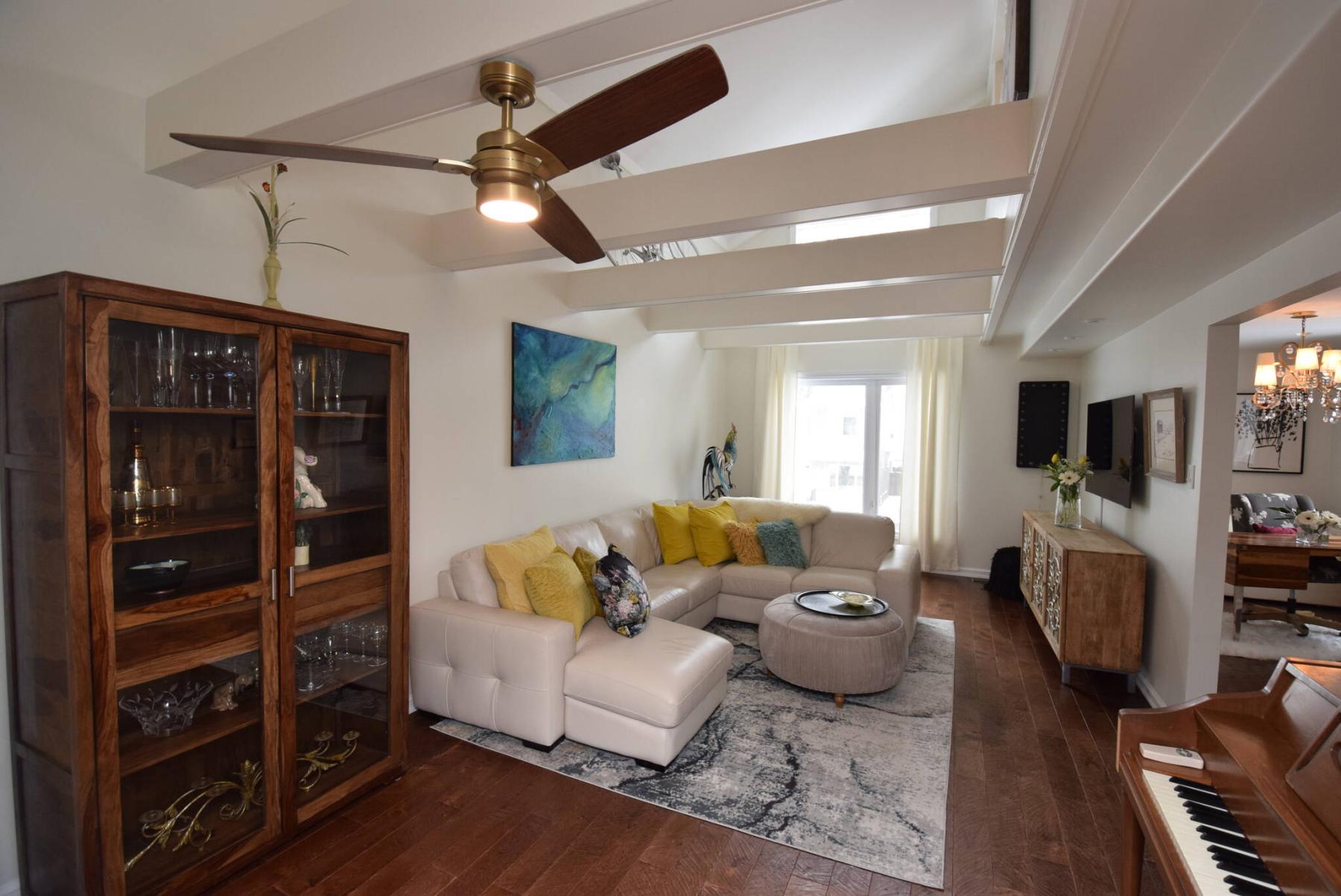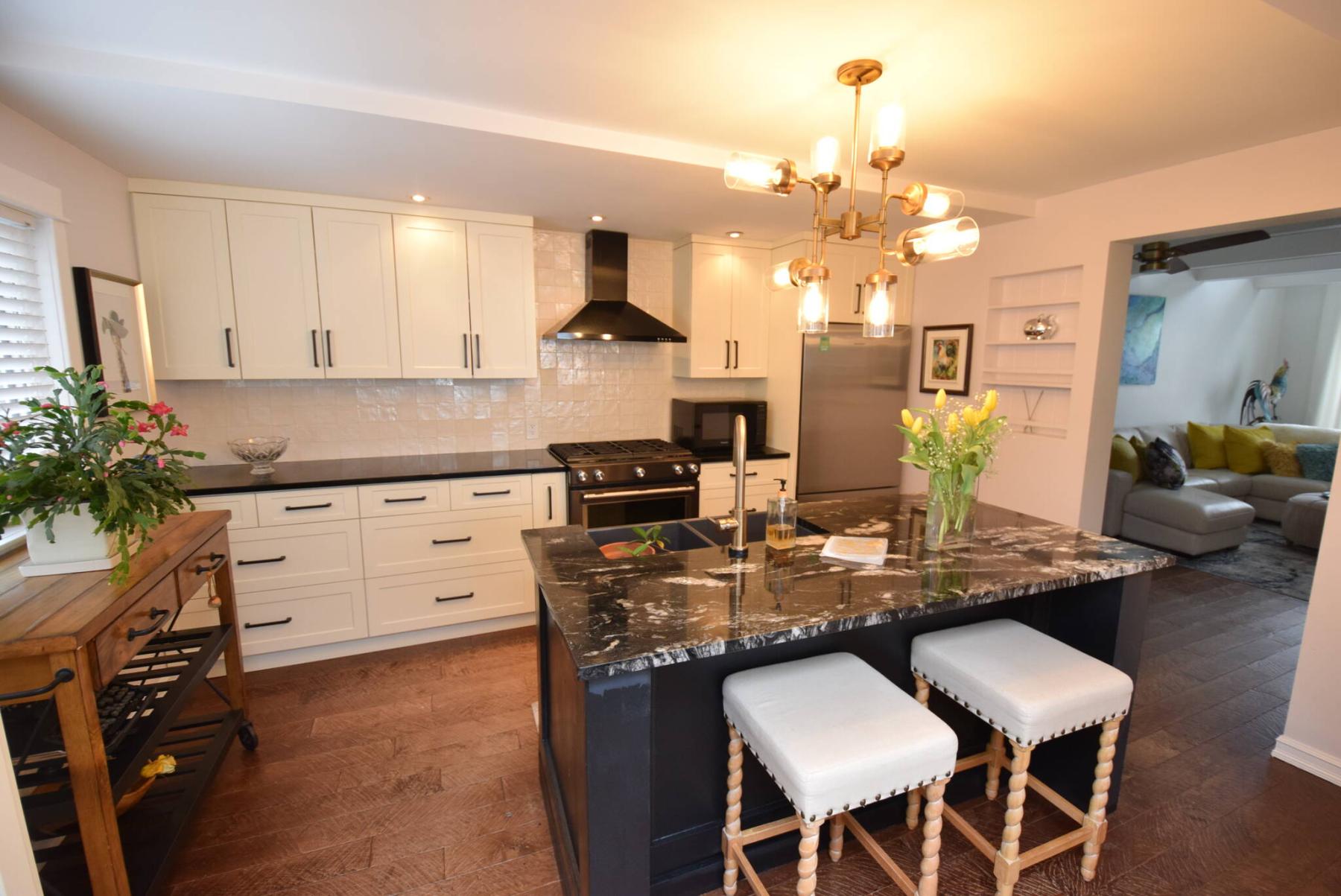 With its metal-clad exterior and narrow profile, it's hard not to notice 708 Victor St. as you walk or drive down the quiet, well-kept street.
And while the modern-looking, streamlined home looks like it's an infill home, it isn't, says its listing agent, Nicola Guttormson of RE/MAX Executives Realty's Meyers Team.
"It was originally a bungalow, and a small one at that," she says of the 1,926 square-foot home. "An architect bought it, and then rebuilt and remodelled it in 1984."
Thanks to the imaginative remodel, the home went from being a postage-stamp-sized bungalow to an innovatively designed home that offered three levels of livable space.
Guttormson says the home's original component — the main floor — offers plenty of function.
"It has two large bedrooms, a main floor laundry, two-piece bathroom and a remodelled four-piece bath with a soaker tub, gorgeous walk-in shower and vanity with a lovely glass vessel sink," she notes. "And the bedroom at the end of the hallway comes with its own two-piece bath and an open closet that's currently being used as an office area."
Ascend to the home's second floor via a stylish staircase bordered by white railing with glass paneling, and you find yourself bathed in natural light and surrounded by style.
All the light comes from a generous dining area that's bordered by large windows on the side and rear walls. The style comes from a tastefully remodelled kitchen with a a six-foot-wide doorway that makes it a snap to move back and forth between the two spaces.
"An open-concept design makes the second level extremely livable with all the abundance of light and space," Guttormson says. "Distressed wire brushed oak hardwoods with a toffee stain look amazing, while modern island kitchen is a chef's dream with its granite countertops, white cabinets, grey tile backsplash and updated stainless appliances."
She adds that the space next to it is equally as stunning.
"It features a high ceiling that combines with floor-to-ceiling windows to create a wonderful sense of volume and light; it also opens onto the third floor. Beam-style accents add style to the space, which also has a wide doorway that leads into a bright office area."
Finally, there's the home's third floor, which is full of surprises — all pleasant, if not mildly astonishing.
"First of all, there's a loft-style area with a tile floor and walk-in closet that was once used as the primary bedroom, but now is being used as a Pilates studio; it can be whatever you want it to be. The view down to the living room is amazing."
Then, there are two spaces to its rear, both of which offer a welcome touch of luxury.
"The space to the right is a two-piece bath that comes with a one-to-two-person sauna," says Guttormson. "If you didn't want the sauna there, you could move it into the room next door and then put in a shower."
There's a reason, she adds, that it would be logical to relocate the sauna to the adjacent space.
"It's a hot tub room, so you could have both the hot tub and sauna in it to enjoy on a year-round basis. The outgoing owner particularly enjoys using it during the winter."
Not only is the naturally bright home ultra-livable and equipped with a versatile, spa-like third floor, but its location is also special, says Guttormson.
"You're in a wonderful urban setting that's only a short walk to the Health Sciences Centre as well as an organic butcher shop, local bakeries, and specialty shops. You can also enjoy shows at the West End Cultural Centre, and even walk to Jets games and concerts. You're also five minutes from Polo Park in a fabulous, walkable neighbourhood."
And with the home in move-in-ready condition, there's nothing to do but enjoy all it has to offer.
"Everything has been done from the backyard fence (2022), main floor carpeting (2021) bathrooms and new windows (2019) and upper-level flooring, furnace, air conditioning, sump pump and shingles (2018)," she says. "This home is a value-packed gem that has so much to offer. If it was in Wolseley or River Heights, it would cost substantially more."
lewys@mymts.net