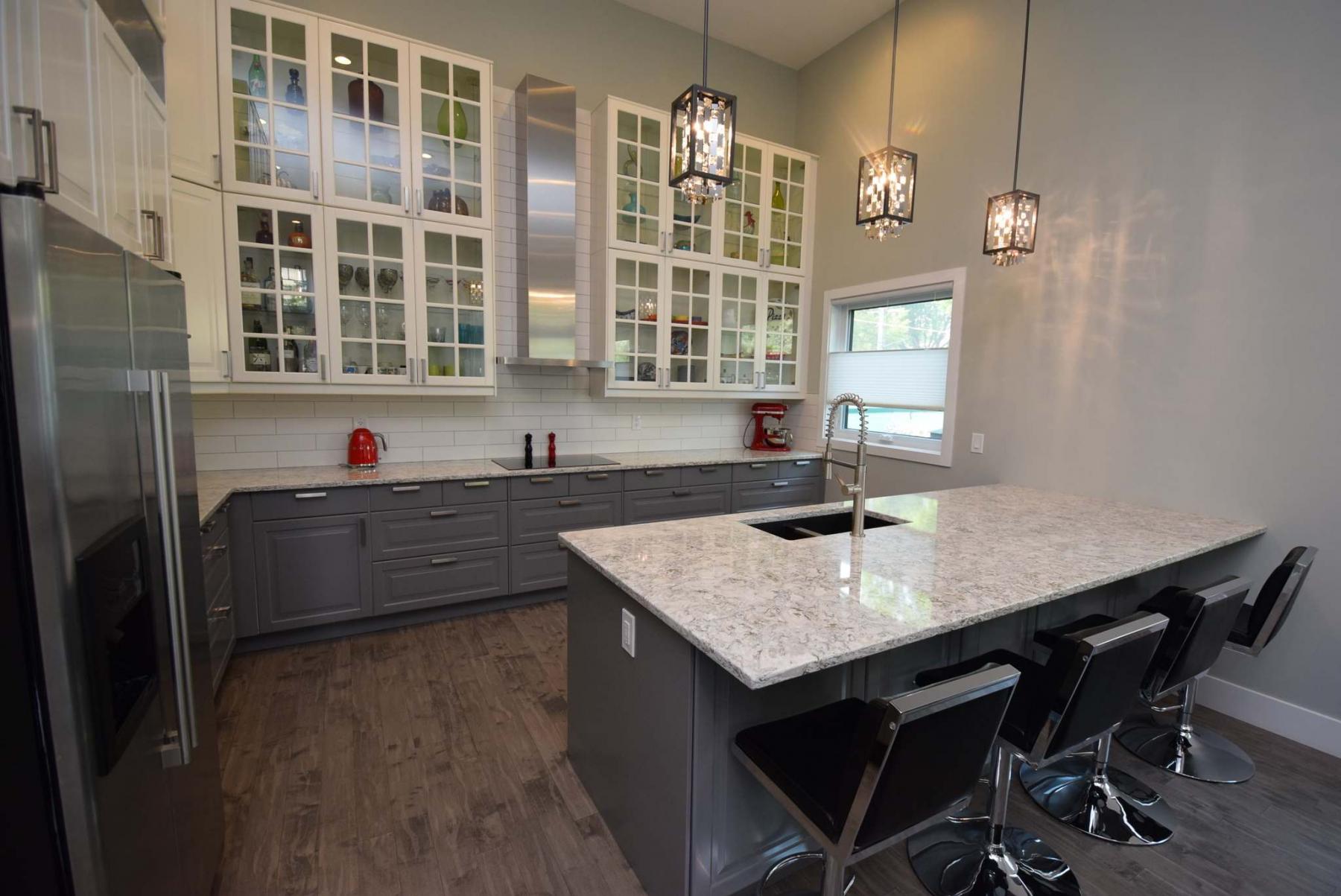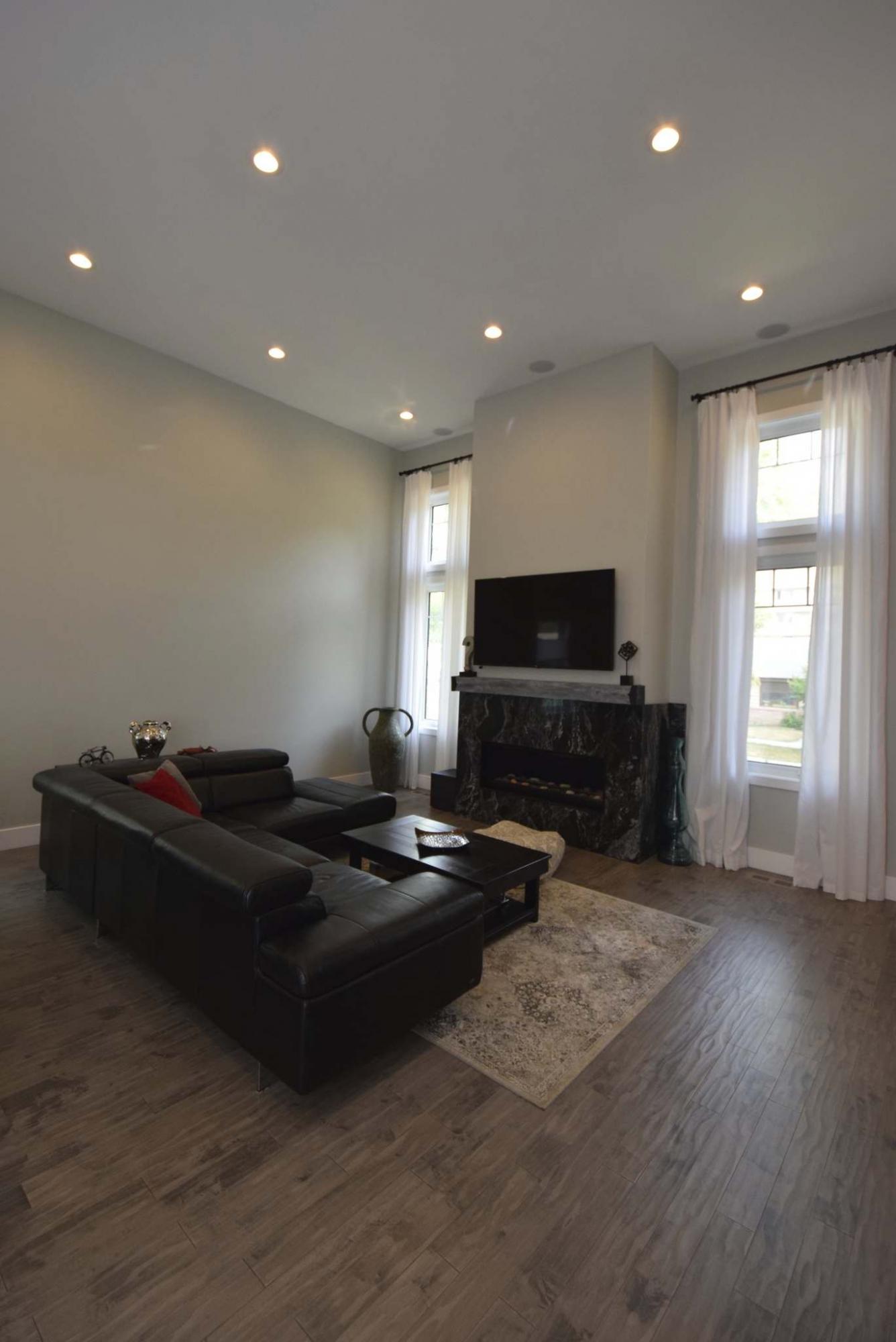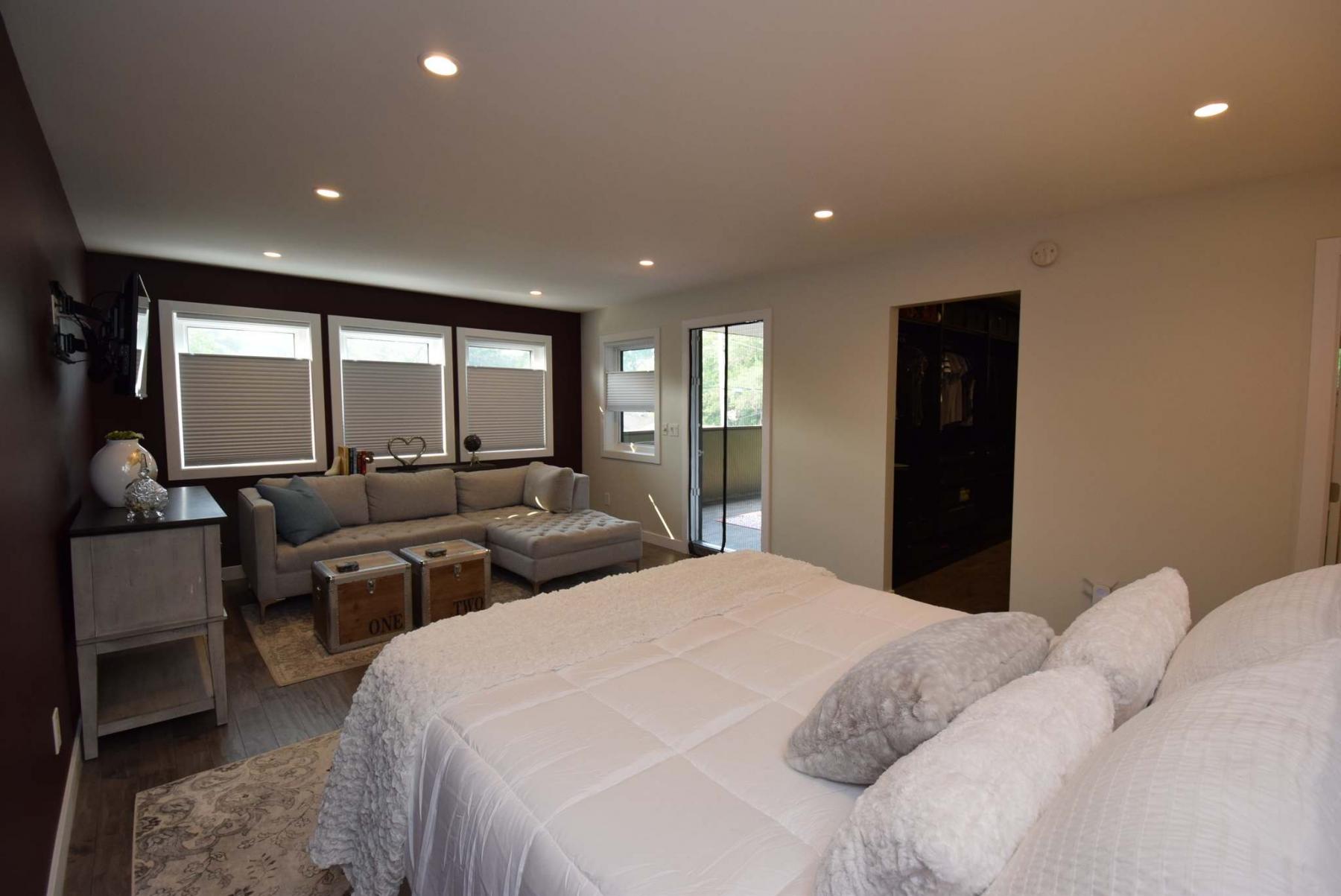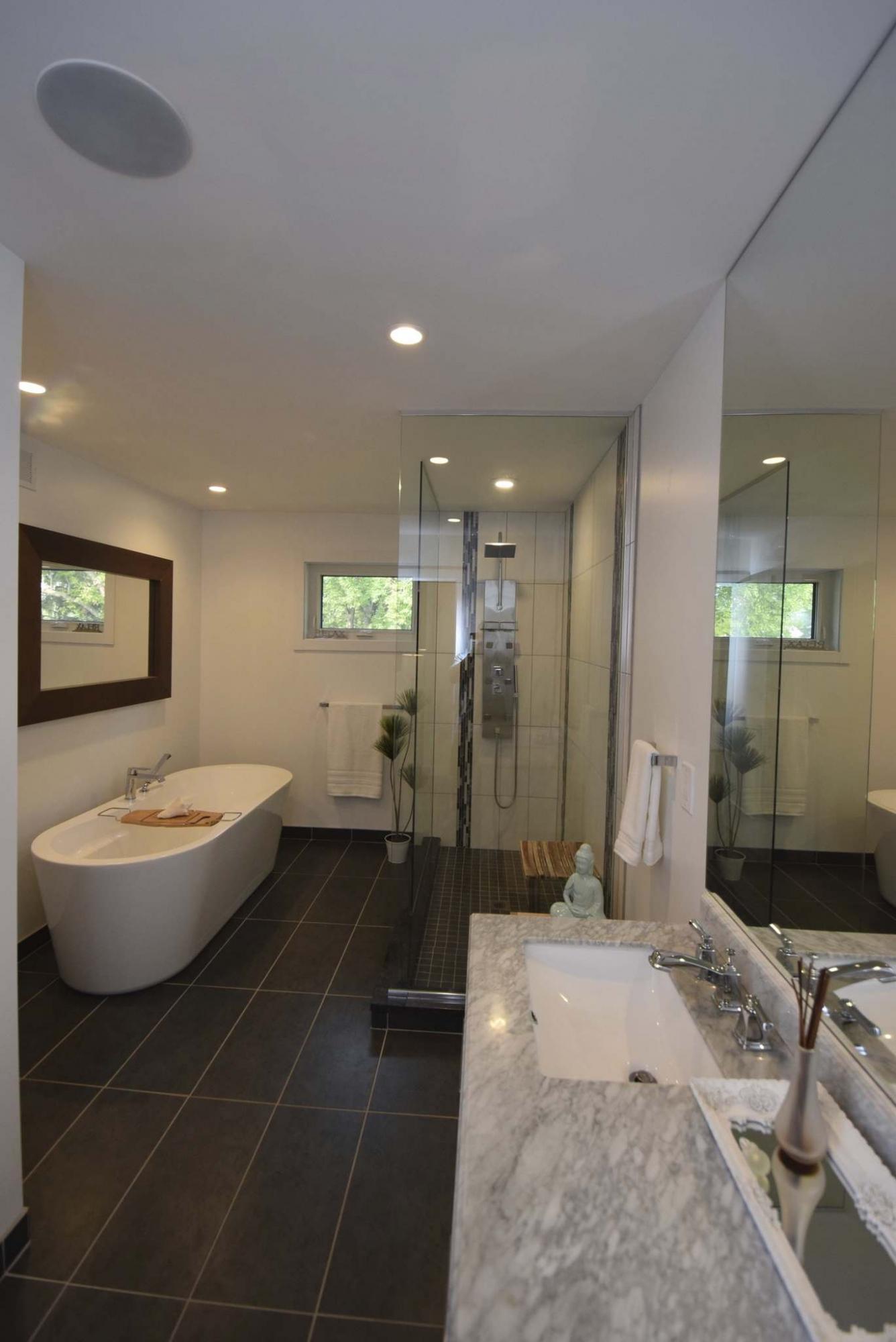 Infill homes can sometimes be uninspired dwellings simply erected to replace an old, tired home.
That's definitely not the case with the home at 954 Weatherdon Ave. in Crescentwood — built in 2015 — says Chris Pennycook of Royal LePage Dynamic Real Estate.
"This home is something completely out of the ordinary," he says, noting that the home was designed from start to finish by its outgoing owners. "The grandeur of it is really something else."
It starts with its exterior, which features a stone-trimmed, interlocking brick pathway that leads up to a set of steps to a covered front entrance with an eight-foot-high door.
Meanwhile, two-tiered planters with fabricated steel facades add to the cab-over's curb appeal along with cultured stone trim that ties in beautifully with the grey stone trim that runs on either side of the pathway and beneath the planters.
As impressive as the front door is with its exceptional height, what you see when you step inside is even more impressive, says Val Miller, who's co-marketing the 1,640 square-foot home with Pennycook.
"The moment you walk in, you're greeted by a tremendous sense of volume that comes from a 14-foot-high ceiling that runs from the foyer through the entire main living area," she says. "A custom-made black iron and wood divider that separates the foyer from a main floor den also makes a big impression.''
Turns out, each of the three spaces that comprise the main living area make an impression, starting with the family room, which was placed directly to the right of the foyer.
"It features a linear gas fireplace with a grey/black granite tile surround and weathered driftwood mantle that was set between two huge, vertical windows on its rear wall," Miller says. "The windows frame the fireplace perfectly, and along with several other large windows, lets lots of natural light flow inside. The dining area was also placed perfectly between the family room and kitchen."
Turns out, the peninsula kitchen is just as spectacular as the fabulous family room.
"The only word to describe it is stunning," says Miller. "Its nine-foot-long peninsula offers an eating area for four, while two-tone cabinetry — grey cabinets and drawers down low with extra long white cabinets up high — looks incredible. Grey quartz countertops and an off-white tile backsplash blend perfectly with the cabinetry, while handscraped maple hardwoods add warmth, and texture."
A staircase to the left of the kitchen leads up to a primary bedroom that's set some nine steps up from the main floor.
"If you're looking for a private retreat, this is it," says Pennycook. "You're literally up in the treetops all by yourself in a huge space that not only holds a bedroom, but your own media area with three windows. There's also a patio door that connects to a big, covered balcony."
He adds that creature comforts don't end there.
"There's also a spa-like ensuite with tile floor, soaker tub, walk-in shower and vanity with dual sinks. This is one of the nicest primary bedrooms I've seen anywhere. When you're up here, you feel like you're in your own little world."
Head downstairs, and you find a fully-finished basement.
"Not only is there a nice big rec room, but there are also two large bedrooms with legal egress windows, a luxurious three-piece bath and lots of storage space," Pennycook says. "Kids will love the privacy that comes with having their bedrooms downstairs next to their own rec room and bathroom."
And because the home is only six years old, it's straight and solid.
"The home was built to exacting standards on piles, so not only will there be no movement, but it's totally modern throughout," he says. "There won't be any issues with its foundation, or styling."
Miller says whoever buys the imaginatively designed home will be very fortunate to get it.
"It's not your typical infill home — it's so well-thought-out in its design, and it's in a wonderful location that's only 10 minutes from downtown and that's close to shopping, services, schools, parks, restaurants, transit and more. It's a like-new home that was built to the highest standards right in the heart of the city."
lewys@mymts.net
Details
Location: 954 Weatherdon Ave., Crescentwood
Year Built: 2015
Style: cab-over
Size: 1,640 sq. ft.
Bedrooms: three
Bathrooms: two-and-a-half
Price: $699,900
Contact: Chris Pennycook or Val Miller, Royal LePage Dynamic Realty, 204-989-5000