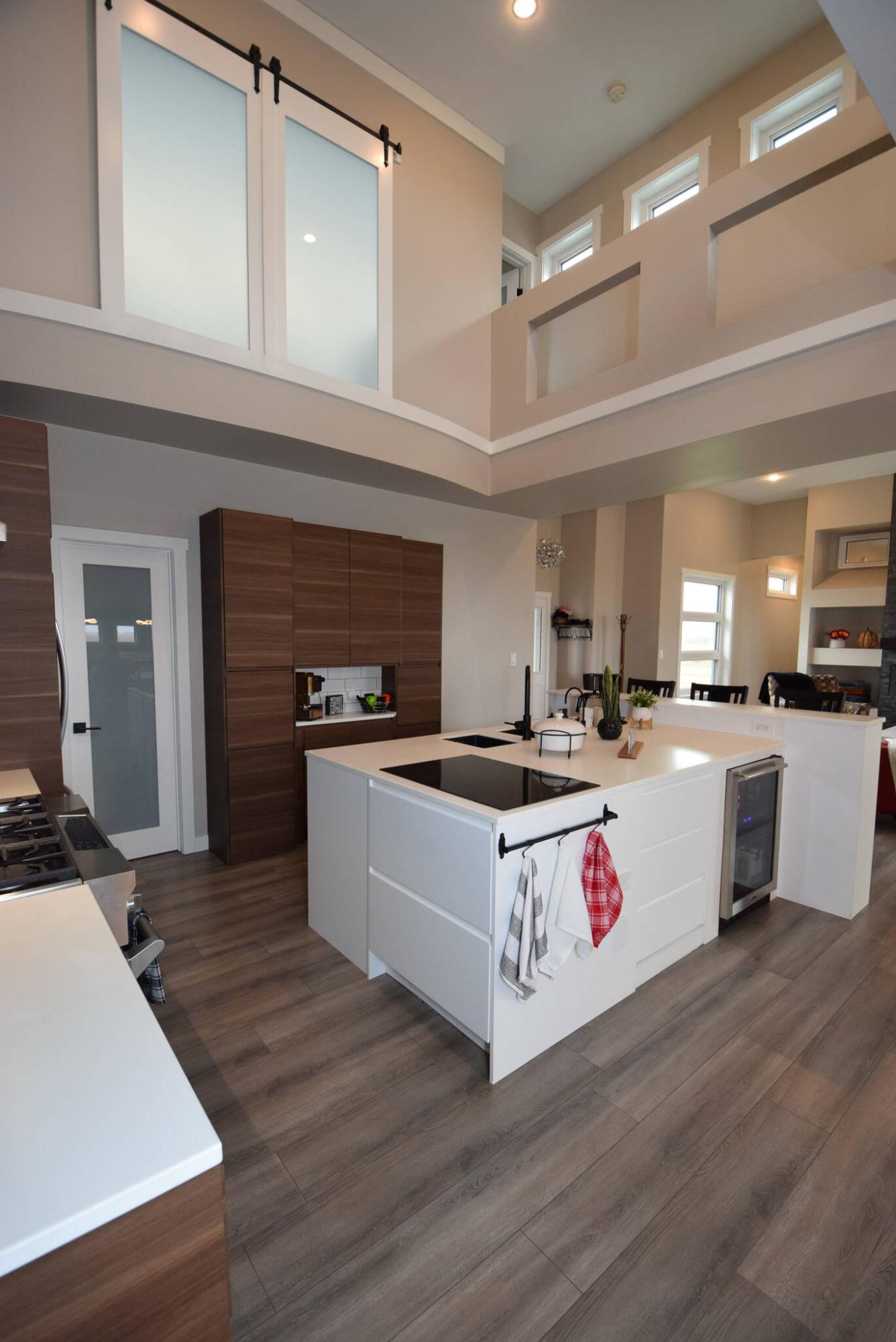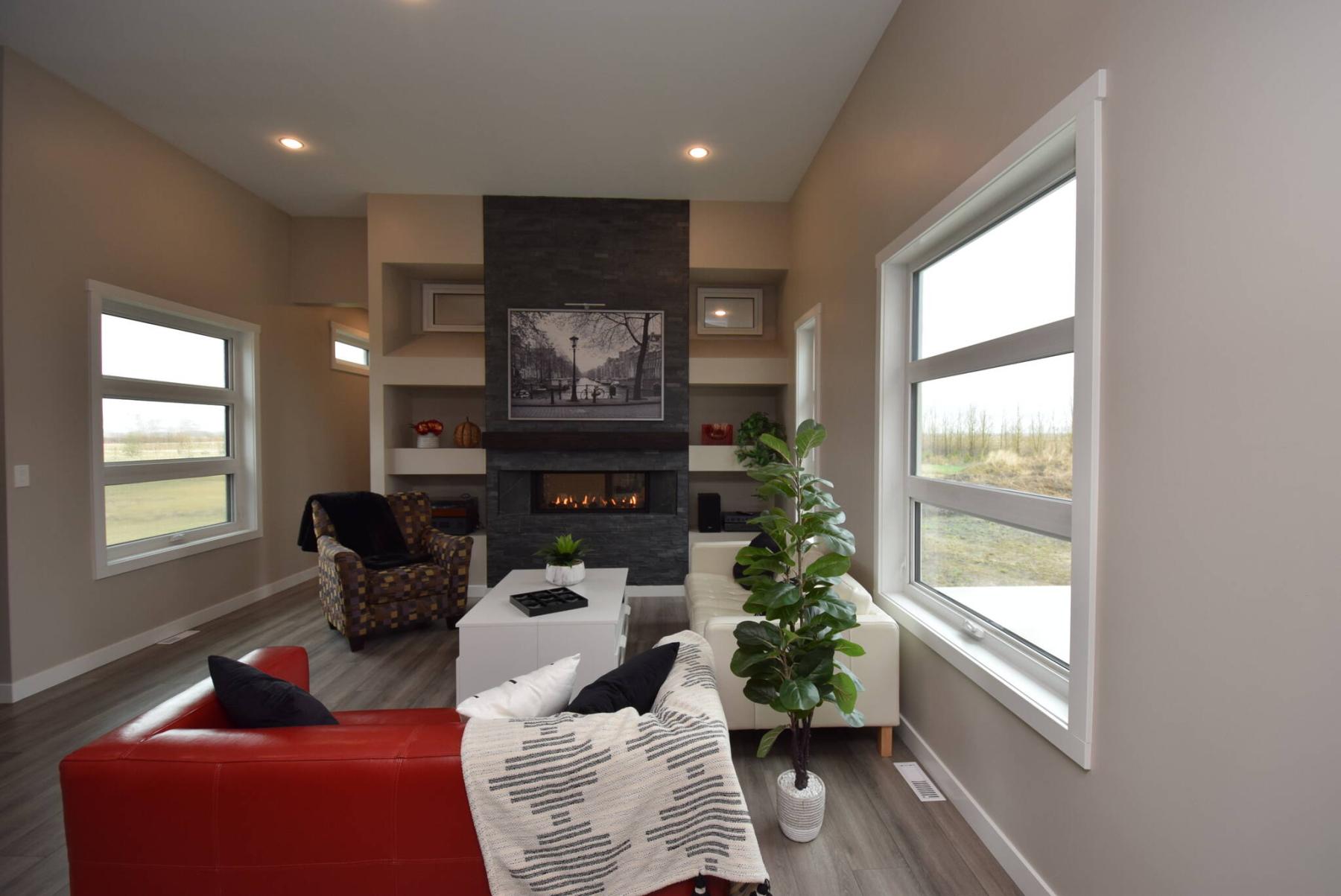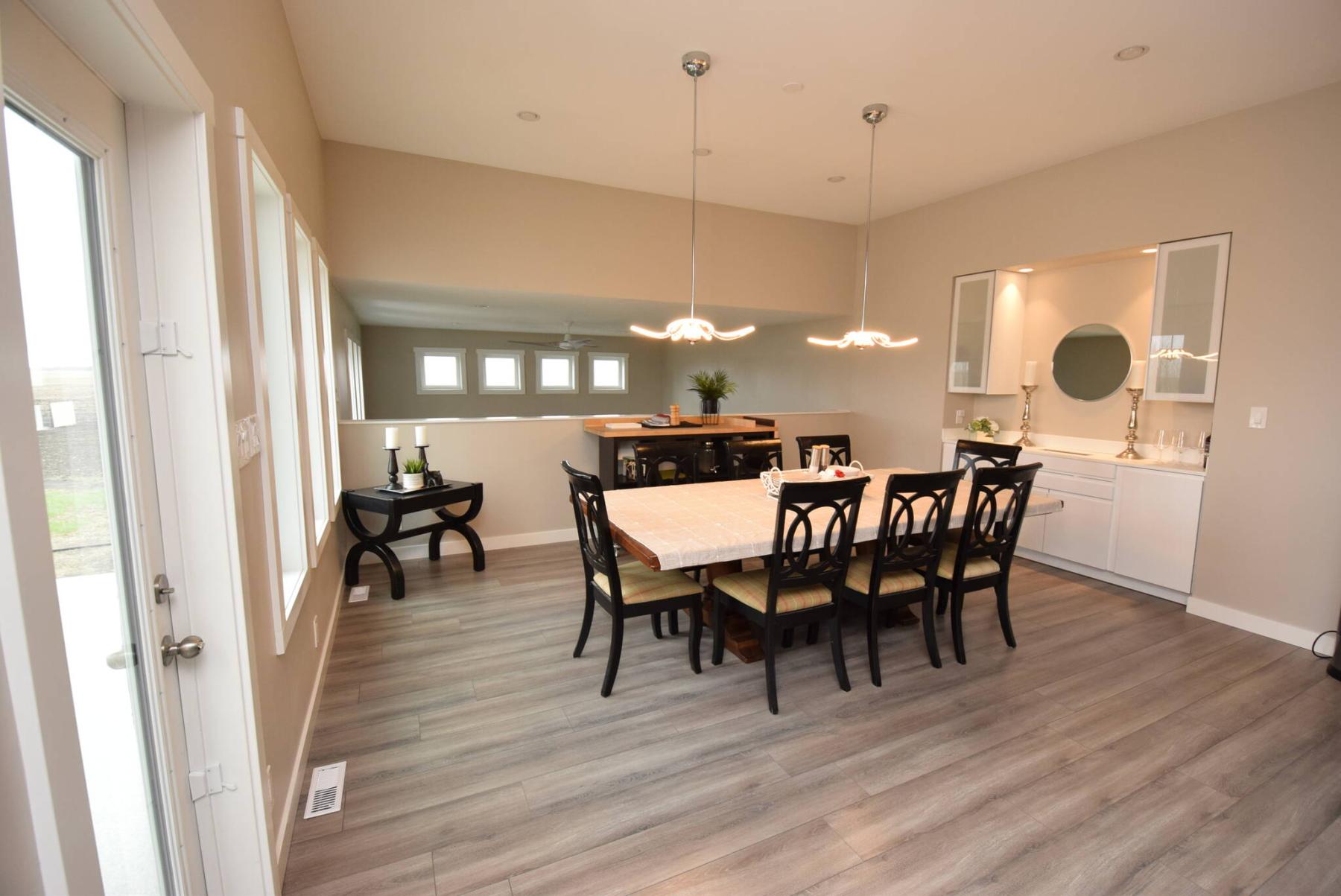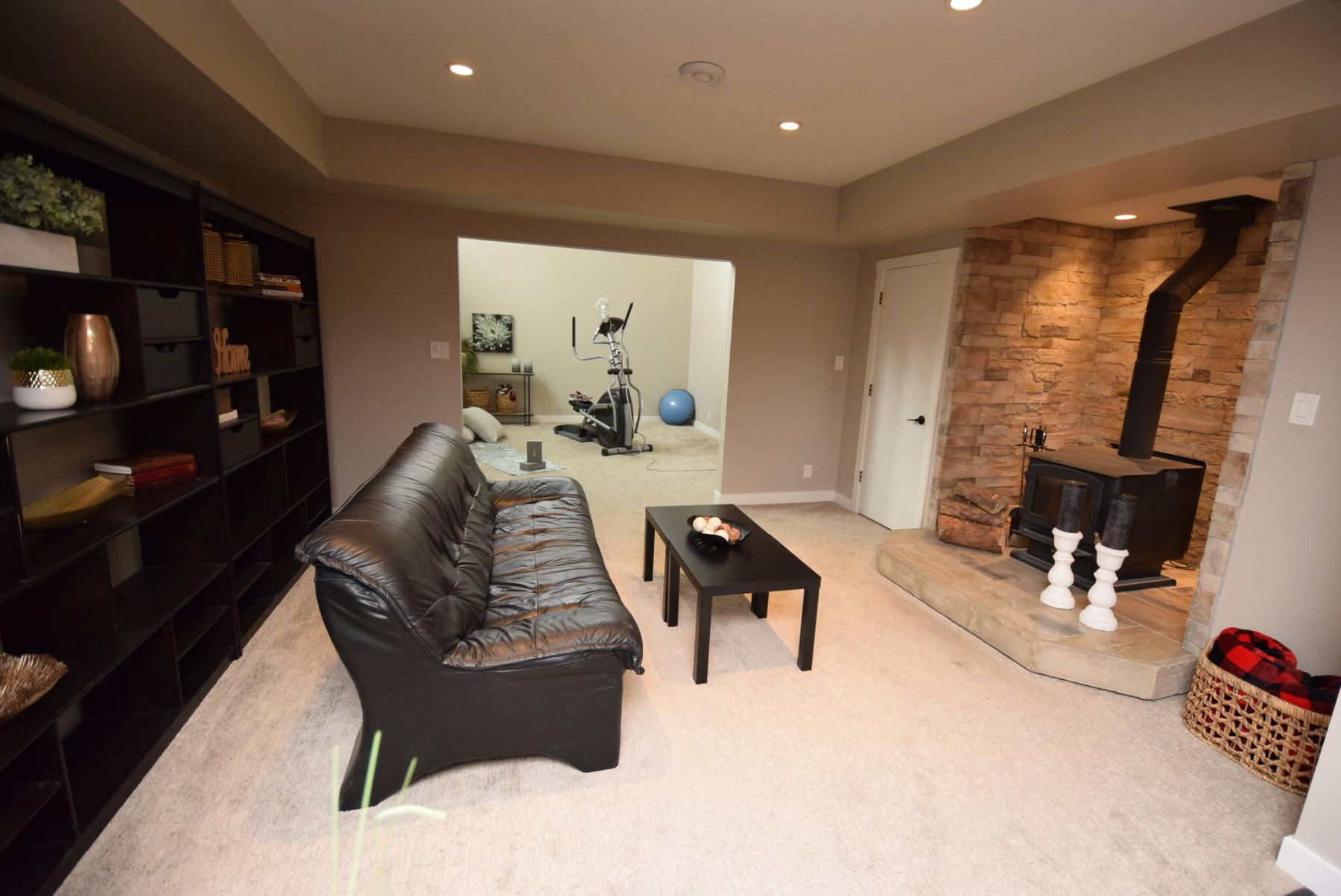 When you think about the must-haves for a genuine country estate, three prerequisites immediately come to mind.
First, the home must be off the beaten path in a secluded area that's set well apart from the city. After all, that's the only way to achieve a true country feel.
Second, the home must possess a genuine, rustic air. And third, because the home must exude a warm, cosy feel, it can't be too big.
Shona Scappaticci of Realty Executives First Choice says that 54074 Pineridge Road 24 E is not your stereotypical country home in any way, shape or form.
"I would say that this home, which was built in 2021, should be called a modern country design," she says of the sprawling, two-storey residence. "It was custom built to exacting specifications and offers modern grandeur and function in a beautiful country setting."
She adds that unlike many traditional country estates, the 2,400 sq. ft. home is just a short drive from the city.
"The outgoing owners chose this 72-acre lot because it offers the best of both worlds. It's set well back from main roads and is so huge that it protects the home from any road noise. Yet, you can get out onto highway number one and be in the city in about 10 minutes."
Driving up to the home, you know you're in for something special as you take in its sheer width and striking linear façade.
Though modern in appearance, a taupe stucco exterior, stone pillars and a balcony defined by a wood slat border give it a warm, welcoming appearance.
Then, you step inside, and find yourself in a modern, open-concept home that's filled with natural light, warm finishes and all kinds of style and function.
"There's an expanse of windows visible from the entrance that allow you to see through to the skyline and gorgeous countryside," says Scappaticci. "The design is bright and contemporary."
That said, well-placed finishes combine seamlessly to give the main living area an inviting, rustic warmth: a floor-to-ceiling slate feature wall that serves as the surround for the gorgeous gas fireplace in the family room; textured barnwood-style wide plank flooring; and rich-looking thermofoil walnut cabinetry in the kitchen.
"Both the kitchen and dining room are spectacular," she says. "The island kitchen was placed under a breathtaking 18-foot ceiling, while the dining room has a built-in wet bar and is surrounded by windows, including four piano windows on the wall behind it, which are actually windows on the rear wall of an exercise room downstairs."
Scappaticci adds that the thoughtfully designed home is loaded with other cool, yet functional design features.
"There's a guest suite that offers a bathroom kitchenette, private balcony and wood burning fireplace," she notes. "And a spiral staircase is on order to connect the main floor to a catwalk that will lead mezzanine-level office space."
The home's main level is then completed by a well-ordered bedroom wing that's capped off in modern-rustic style by a beautifully designed primary bedroom.
"Its focal point is a gorgeous, white feature wall with beamed accents and a lovely gas fireplace. Large windows surrounding the bed look out onto the surrounding countryside and let in lots of natural light. There's also a huge walk-in closet with built-in storage and a wonderful ensuite with a stand-alone soaker tub, walk-in shower and a vanity with dual sinks."
Meanwhile, even more style and function await downstairs in an expansive lower level that comes with a structural wood floor.
Like the main level, it deftly combines modern and rustic design themes.
On the practical side, a long bedroom wing to the left of the stairs holds a laundry room, full bath and three bedrooms.
A trio of fetching spaces – a media area, sitting area with wood burning stove and rustic stone feature wall, and a jaw-dropping flex space with soaring ceiling (it's currently an exercise area) — round it out perfectly.
"You also get a triple attached garage, a fabulous shop, a 1,200 sq. ft. heated detached garage, and a huge 72-acre lot," says Scappaticci. "This is a like-new, brilliantly designed, custom-built home in a perfect spot. If you're looking for a country home that's contemporary and in a great location, you'll have to search far and wide to find one that has more to offer."
lewys@mymts.net
Details
Location: 54074 Pineridge Rd. 24 E, RM of Springfield
Year Built: 2021
Style: two-storey
Size: 2,400 sq. ft.
Lot Size: 72 acres
Bedrooms: four plus guest suite
Bathrooms: four
Price: $1,400,000
Contact: Shona Scappaticci, Realty Executives First Choice, 204-990-7653