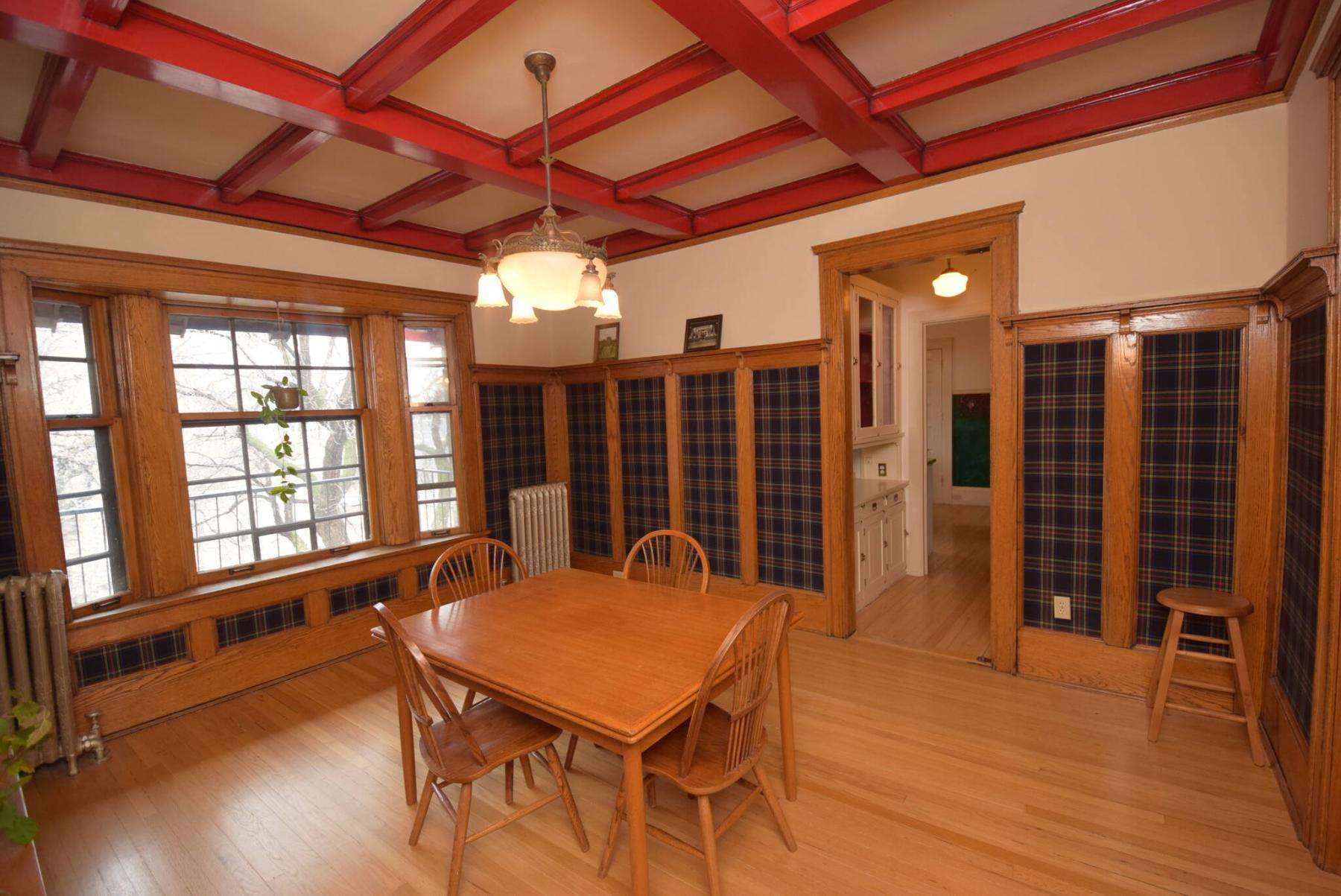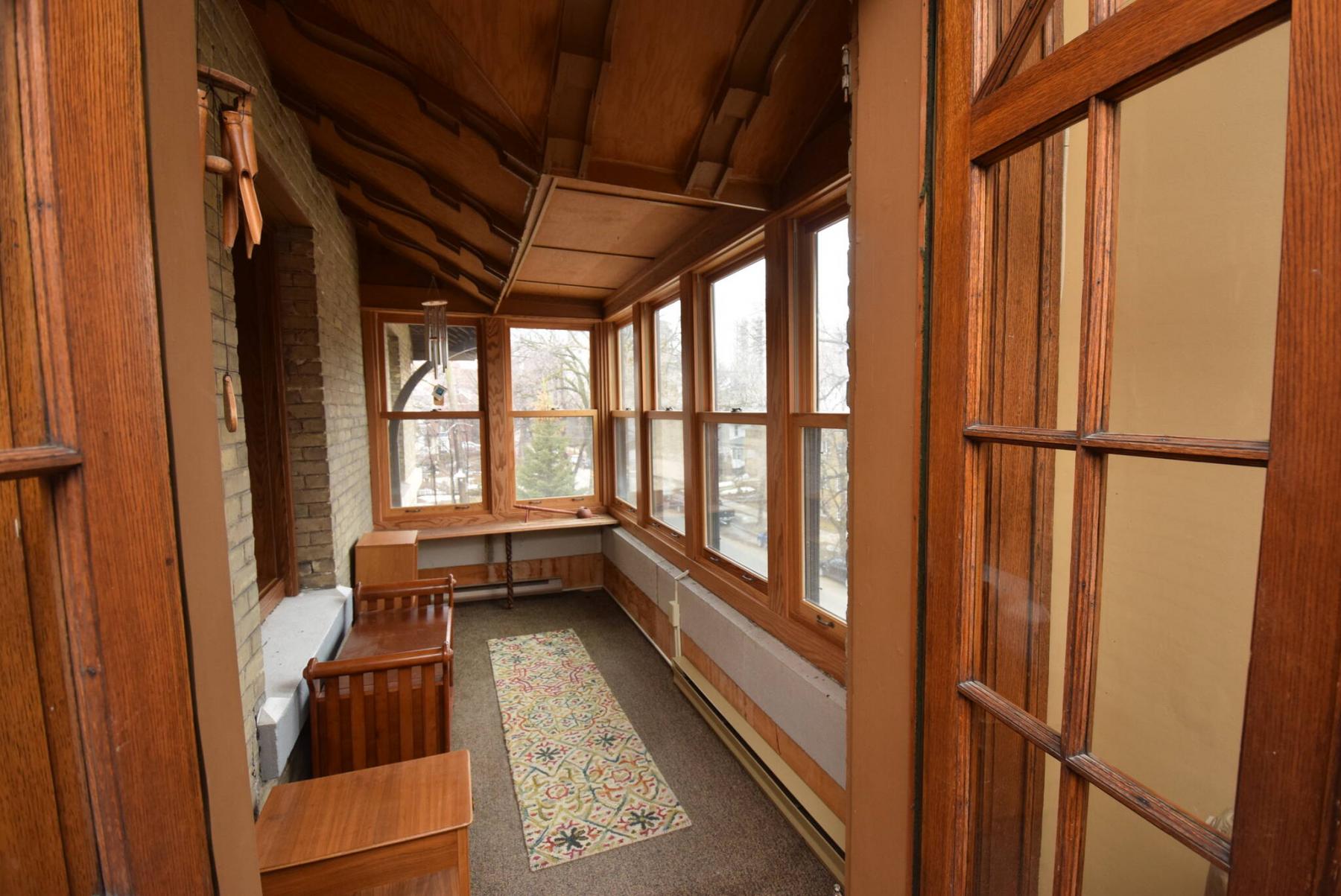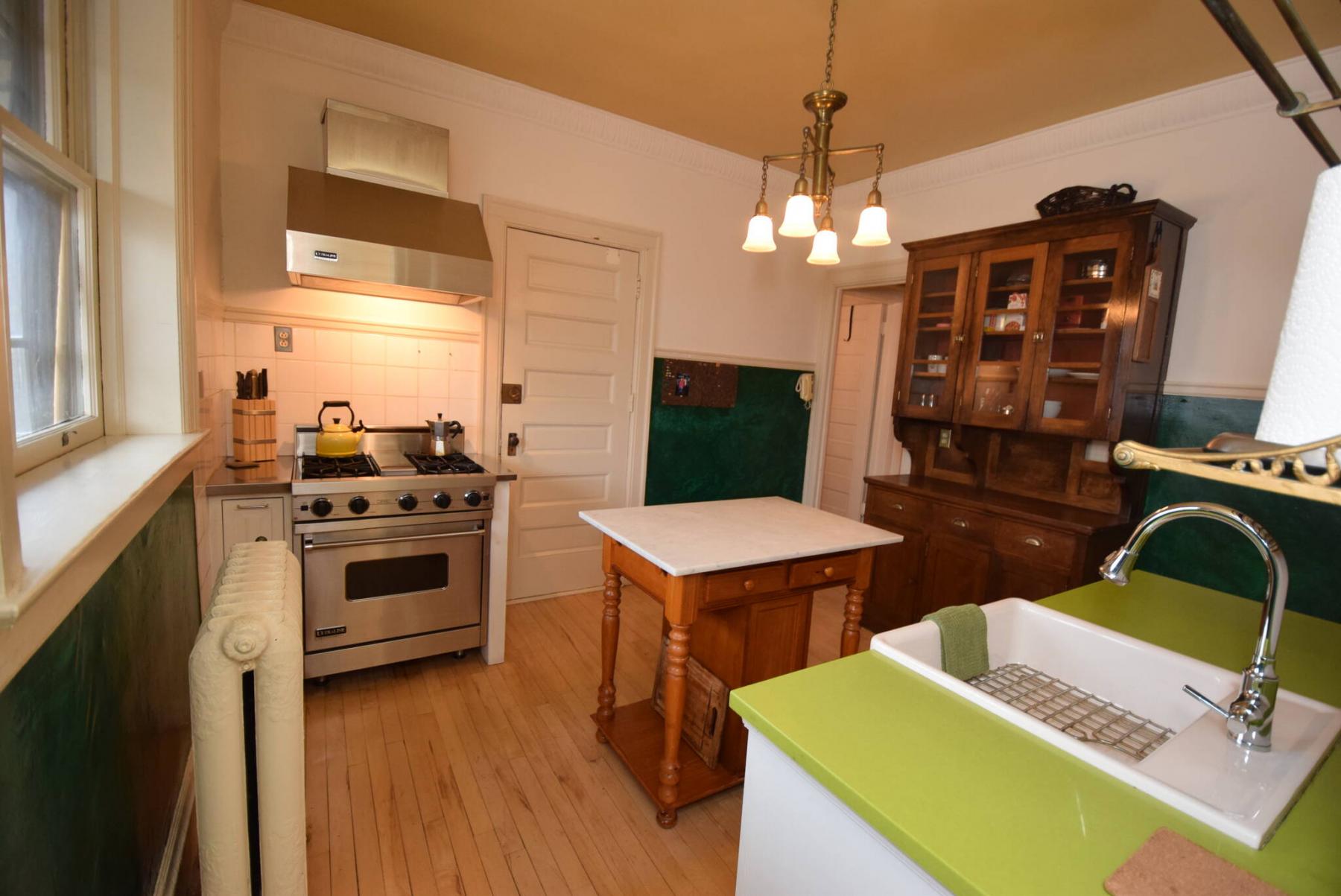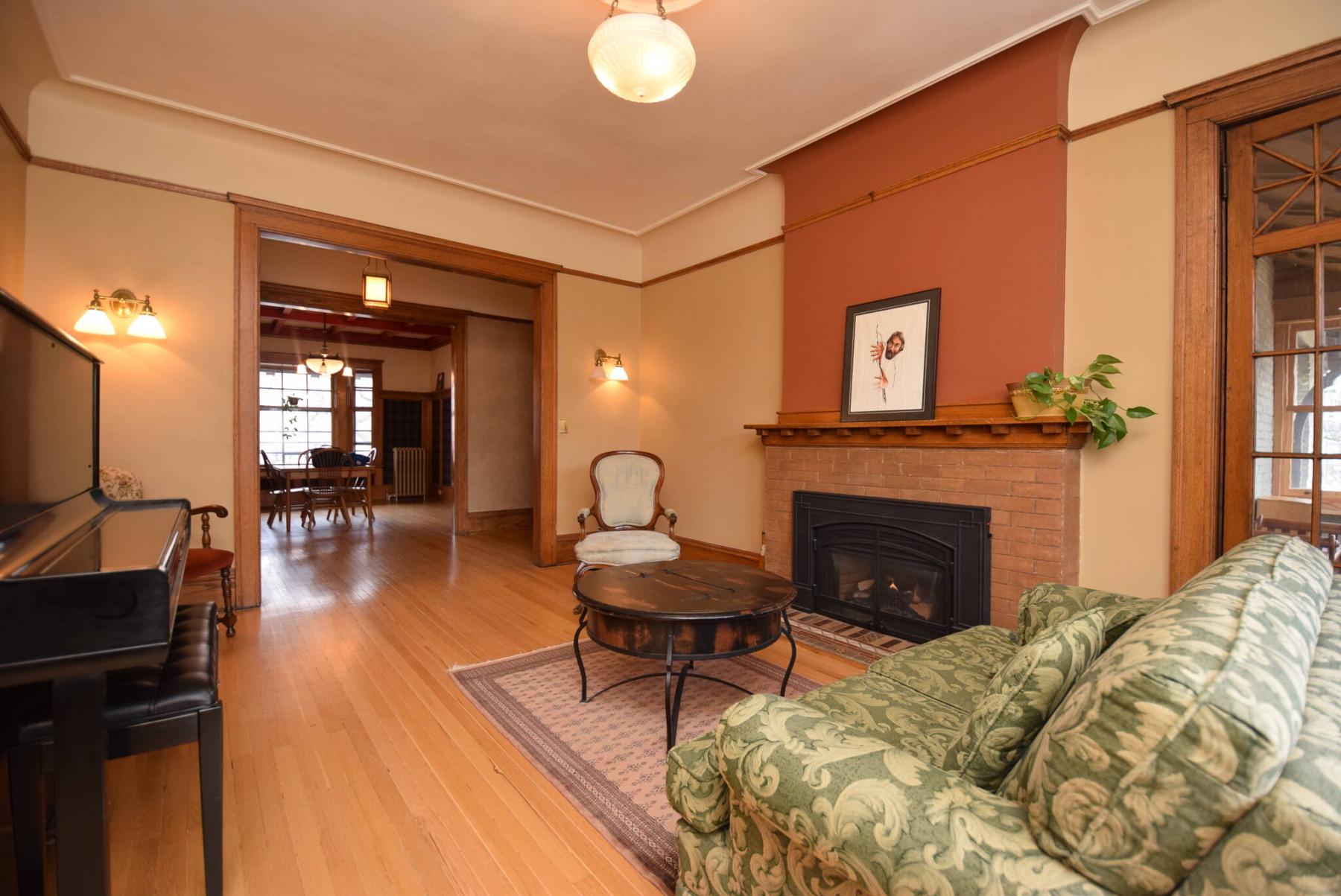 Well over a century ago — 116 years, to be exact — a cutting-edge apartment building was built at the corner of Wardlaw Avenue and Nassau Street North in Osborne Village.
A product of the Prairie School of Design developed by legendary architect Frank Lloyd Wright, the three-storey building was designed by J.D. Atchison, who'd moved his practice from Chicago to Winnipeg in 1905 — the very year The Wardlow was built.
"This is actually one of Winnipeg's earliest luxury apartment blocks," says Glen MacAngus of Royal LePage Top Producers. "Its strong horizontal lines and understated solid brick exterior is very stately; the delicate stone detailing around its entrance was the idea of another Chicago architect, Louis Sullivan."
Much like most of the homes built in the early 1900s, the building features a centre hall plan.
In this case, an ornate, hand-carved oak staircase was placed in the building's centre, allowing for two oversized apartments to be built on either side of its on the three floors above its elegant foyer.
"There are just six suites in the entire building," notes MacAngus. "Not only that, but they're all huge. The suite that I just listed is on the top floor and is 1,600 sq. ft. in size. That was huge back in 1905."
Simply walking up to the suite transports you back in time.
Wood is everywhere, from the well-preserved staircase, to intricate wall trim and moldings to 10-inch baseboards.
Five panel, solid oak doors, also exceptionally well-preserved, front each suite, framed by magnificent oak trim on the side with lintel detailing above.
Then, make your way up to the third floor, you not only find yourself surrounded by wood, but also by natural light.
"How cool is this — there's a skylight on the ceiling above with frosted windows that allows natural light to flood inside," he says. "It's a cool design feature that you don't necessarily expect in a building this age."
Featuring a centre hall plan, the suite, which offers plenty of headroom with its nine-foot-plus ceilings and eight-foot doors, fans out in logical fashion.
Look left, and there's a formal dining room with a doorway that leads to a well-equipped kitchen. Look right, and there's a living with a pair of spaces set to its left and right.
Go straight down the hallway from the foyer, and you find two bedrooms and a vintage main bath that comes equipped with a hexagonal tile floor, pedestal sink and original clawfoot tub.
MacAngus says the dining room and kitchen complement each other perfectly.
"The dining room is a beautiful space with its beamed ceiling, wood-trimmed walls, 10-inch baseboards, original chandelier and a gorgeous, oak-trimmed bay window that lets in tons of natural light," he says. "A wide, eight-foot-high doorway on the side wall leads into the kitchen."
Before you enter through the kitchen, you pass through a handy butler's pantry with an abundance of counter and storage space either side.
Meanwhile, the kitchen is no afterthought.
A large window on its rear wall lets in loads of natural light, while a farmhouse sink, gas range and compact island in its center endows it with plenty of function.
"It also has a room that has room for a fridge, and that also offers a sink and more storage space," MacAngus says. "The suite also comes with a large laundry room with built-in washer and dry, window, sink and all kinds of storage space."
The living room — which is directly across from the formal dining room — is also a magical space, he adds.
"I just love it," he says. "It's an inviting space with original oak hardwoods that's centred around a cosy gas fireplace. There's a sunroom on its left-hand wall that's fronted by original French doors, and a den to its right that's perfect for a home office."
Finally, there's the bedroom wing, which occupies the centre portion of the warm, character-filled suite.
"Both bedrooms are a good size, and the bathroom is a time period piece with all its original features intact. It even has a huge window over the tub, which is a rare feature. There's also loads of in-suite storage in closets in the hall and around the suite."
The Wardlow is a true gem, says MacAngus.
"Suites like these are rarely offered, and it's easy to see why. It has retained its original character and charm, giving it a beauty, warmth and quiet that's instantly welcoming. And the ambience of its Osborne Village location is second to none. If you love yesteryear woodwork, attention to detail and character, this could be the suite for you."
lewys@mymts.net
Details
Location: Unit 6, 544 Wardlaw Ave., Osborne Village
Year Built: 1905
Style: apartment-style condominium
Size: 1,629 sq. ft.
Bedrooms: two plus den
Bathrooms: one
Price: $399,900
Contact: Glen MacAngus, Royal LePage Top Producers, 204-955-4800